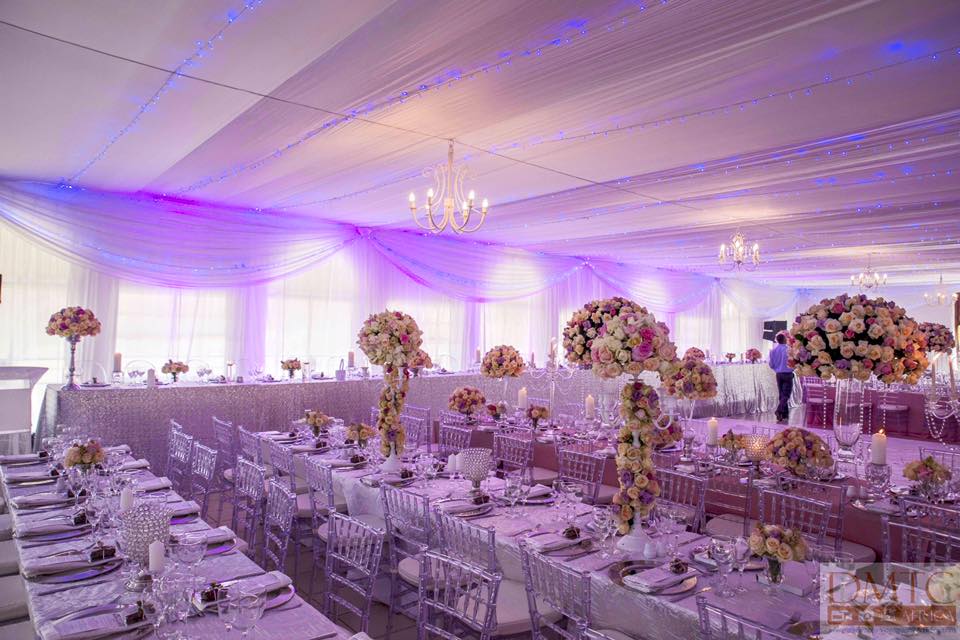 If you are planning a luxurious event in Zimbabwe or Southern Africa, there is one renowned name that immediately comes to mind, VIP Hosting. The amazing and chic VIP Hosting have established their brand as the go-to event company for the perfect luxurious event from memorable weddings, intimate dinners to classic corporate events.
As we enter a new year, with more fabulous events. Team VIP share a few quick tips and event guide to assist or inspire your next luxurious event
What are the top 3 elements to consider when putting an event together?
Budget
Theme/Colours/Concept
Season/Date
When is the best time to have a fairy tale Zimbabwean wedding?
VIP: Really depends on the clients' budget, theme, venue, etc. As some fairy tales can be executed indoors during the rainy season. While we can create a fairy tale outdoors in the drier season.
Can you share the most unusual or interesting event request you have ever received?
VIP: Gold fish as part of the centre pieces on guests' tables
Having done so many events, what is your most memorable event?
VIP:  An all-white and gold Birthday brunch, it was Parisian themed from the decor to the cuisine and the guests also carried the theme well from the dress code to how they had to wrap the gifts for the Host.
With so many years of experience in the event management industry in Zimbabwe. What have been the strongest industry?
          VIP: Always to have a contract in black and white for clients to sign after they fully understand the Ts & Cs. This is to manage the expectations between the service provider and client.
2 tips every couple should consider when planning their nuptials?
Save up for the wedding of their dreams
Be realistic and flexible
What event trend/s should we say good bye to in 2017 from 2016?
VIP: Definitely planning an event last minute
For 2017, what new trends do you foresee for local events including weddings and corporate dos?
Integrated social media, event Apps,
Use of loads of crystal and feathers for decor & design
Bespoke event locations
How can people get in touch with VIP Hosting?
Our Showrooms
16A Stonechat Lane, 
Greystone Park, 
Helensvale, 
Harare, Zimbabwe
80 Tequesta, 
1 Paarl Lane, 
Sandton, 
Johannesburg, South Africa
hello@viphosting.design
+263 778 369 852
+263 774 027 943
+263 775 988 398
For more on VIP's Hosting's work visit,  http://www.viphosting.design/
Happy eventing.