The king of Zimbabwe Couture , Tapfumanei Munenge and David Mnaba welcomed the new fashion season with a bold fashion show titled, " The Farewell" . True to his brand's ethos , the collection was powerful, sexy and memorable. The collection was not only a farewell to summer but a daring hello to summer.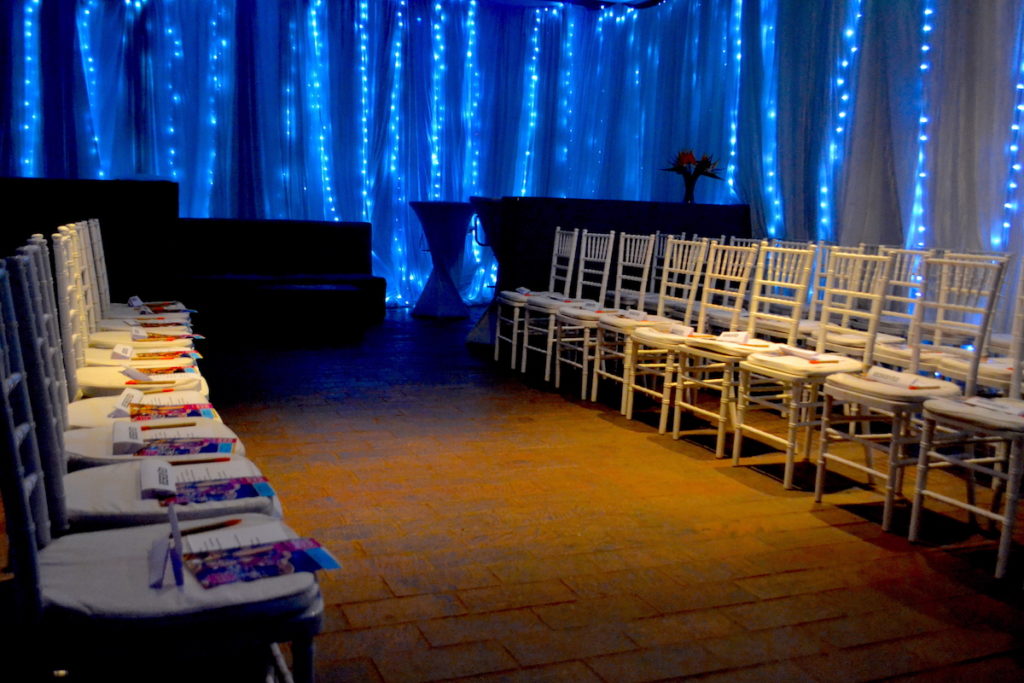 Champagne on arrival , sultry blue lighting and front row seating . We were ready for the unveiling of Tapfumanei Munenge SS 17/18.The event was well attended by local fashionistas ,as well as fashionistas from the neighbouring South Africa and Swaziland . Special guest of Honour was Tourism minister Walter Mzembi and his stunning wife , Barbara Mzembi.
Strikingly Pink by Cynthia Mabhande
Cynthia Mabhande of Pleroo designs opened the event with her collection titled , Strikingly Pink. The sexy collection was stylish and the popping pink made for a flirty and strong summer collection.
Thereafter the king, Tapfumanei Munenge's collection graced the runway with a good mixture of evening and bridal looks. From lace to bold greens and blue the collection was bold with an impressive finish. David Mnaba's male collection also impressed with some trendy casual and semi formal looks.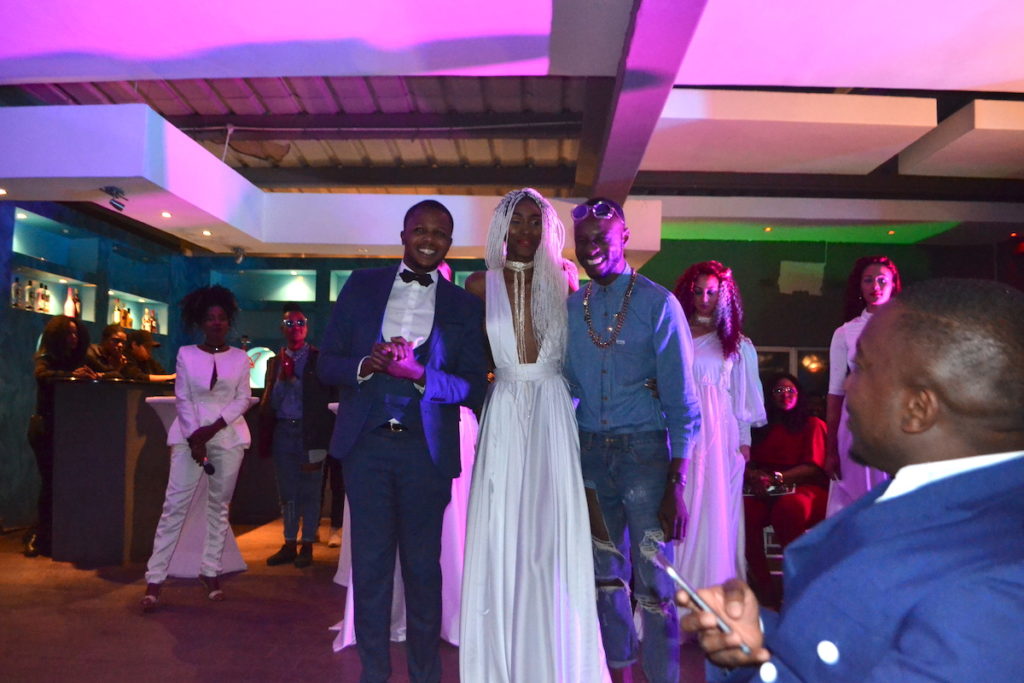 Closing look with designers Tapfumanei Munenge and David Mnaba 
Below are some highlights from the event. I also managed to get some exclusives on " The Farewell" from Tapfumanei Munenge:
Video Highlights
Q:What was your inspiration for this collection ?
My inspiration for this collection was the timeless and effortless style of the epitome of the 50s brides, which oozed elegance and pride in women being emancipated.
Q: What fabrics and colors did you opt for ?
We opted for Burgundy, Tiffany blue , Lavender , Apple green and of course the classic pearly white to punctuate the tapered with purity of the late 1950s Era.
Q: What can we expect from you this season ?
This season we are revamping our male range which will feature masculine and tailored Milan inspired looks that denote a new style era, that we at Tapfumanei Munenge refer to as the revolution turn around point of fashion in the Men's category. As you know we love pieces that are unisex hence, that powerful woman on top is also catered for as she can rock these pieces giving her an extra edge and flare, balancing it off with a feminine touch.