Harare sun, summer drinks, coconuts and sushi! There is nothing quite like " Market at Queen" on a Sunday afternoon especially the last Sunday of the month. Queen of Hearts has undeniably continued to be trendy and they are continuously re-inventing themselves (Their recent renovations are definitely all things stylish and contemporary fusing Alice In Wonderland themes with a modern Zimbabwean twist) . Market at Queen has been well received with regulars and new bees that have been craving a weekend market experience in Harare.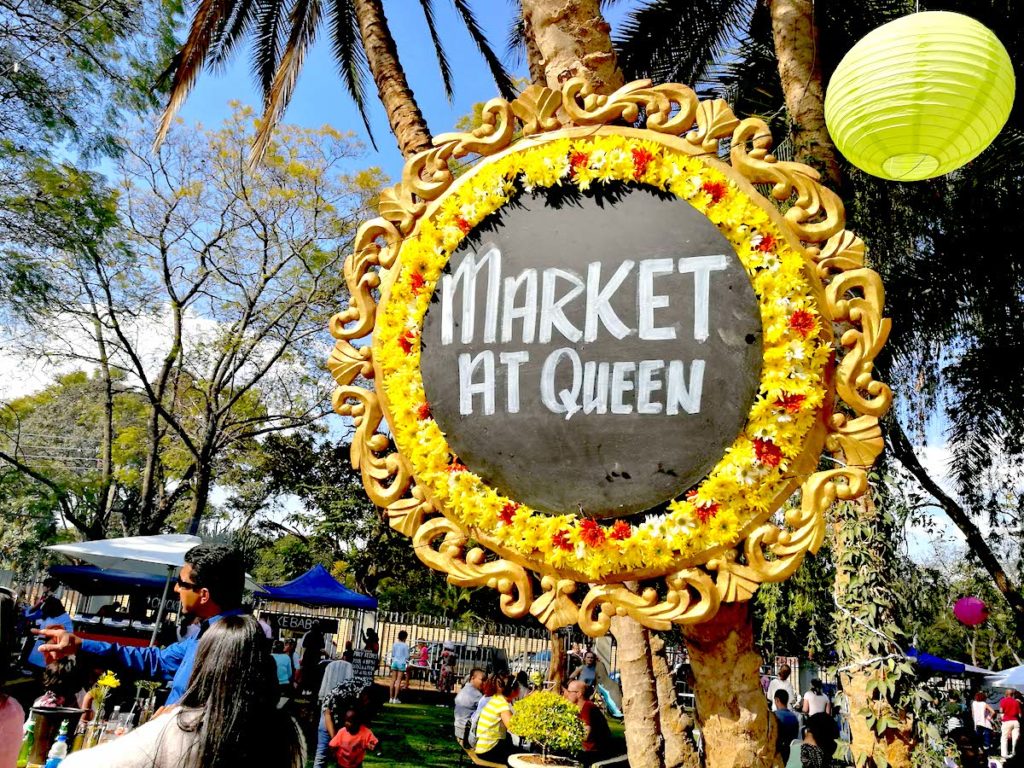 The beautiful lush gardens of Queen of Hearts come to life with live acoustic performances, a variety of drink stalls ranging from craft beers, fun cocktails, wines to some rum filled coconuts. For the foodies there is a selection of treats- delicious crepes to juicy burgers, fresh sushi and yesss— halaal food.
As a first time goer and as the weather transitions back to summer – I could not think of anything better to do on a lovely Sunday. I would definitely return for the amazing good vibes, food and drink and general vibes in their wonderful garden. Well done to the Market at Queen team and looking forward too more exciting offerings.
Enjoy some snippets below:
Highlights Video