After weeks of lockdowns and travel restrictions, planning my first official holiday of 2020 was everything I imagined it to be. Amalinda for many years had been on my bucket list for years but the camp's high pricing meant it was more accessible to mainly internationals. With the pandemic negatively impacting international travel, locals are now able to enjoy more exclusive safari destinations like Amalinda with awesome domestic specials.  So for me, Amalinda's impressive local special was certainly all the motivation I needed to plan the getaway to the breathtaking Matobos.
Video Vlog
At the time of planning this trip, a road trip was the only way to get there, as domestic air travel was not permitted. My sister and I nonetheless decided to take up the challenge and drive. We were initially concerned about roadblocks but much to our surprised the police were mostly delightful and did routine licensing checks. The 6-hour journey from Harare to Matobos sounded painful so we decided to break up our drive there with a stop in Gweru at Antelope Park, which was a convenient and needed break.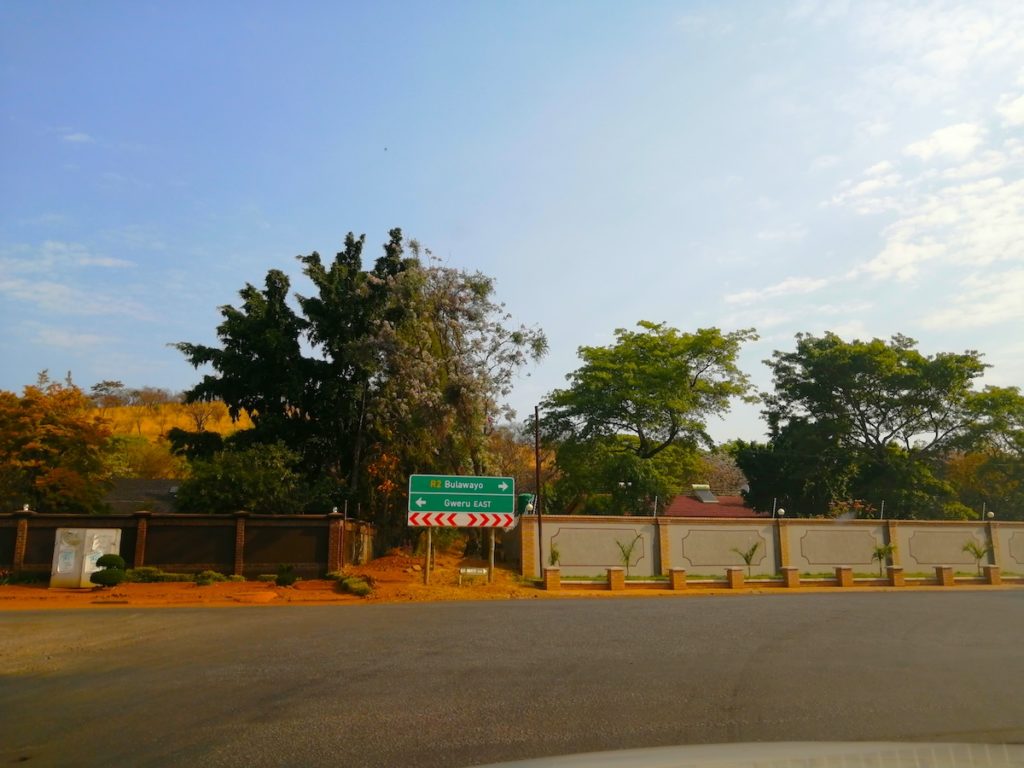 Road trip moments
Antelope Park is also a running a special and we opted for the Island lodge, which is beautiful and has an impressive water views. The one night stop allowed up to rest and enjoy the Midlands . Antelope Parks new lodges are a highlight  and are comfy however their food offerings and pre booking system was not favorable and quite limiting. A new menu and culinary experience for me would complete their location.  I must say thought that they have lovely, fresh and strong coffee ! As you know , I  love a good cuppa coffee to start my day. Their manager Tracey was also very warm and welcoming.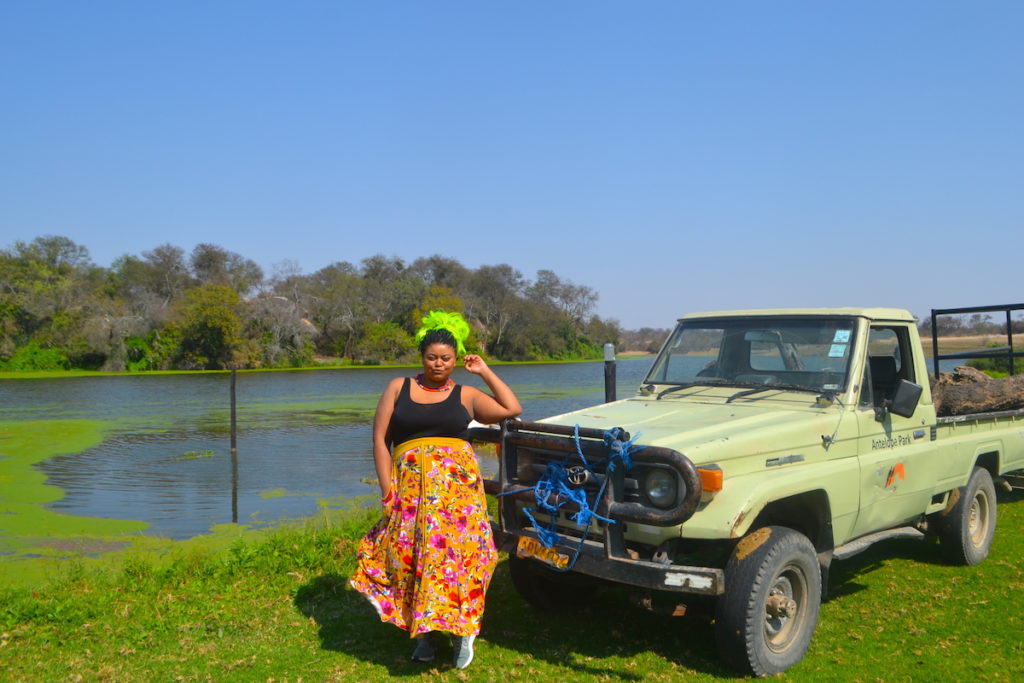 Antelope Park Moments
After the one night stop in Gweru, it was off to Matobos and as we approached the stunning locations, the blistering and dry Matabeleland heat also welcomed us. Unfortunately for us, the aircon was not working so we had to embrace open windows and cold water to keep us going [ nothing was going to stop this trip]. Arriving at the lodge was quite an experience and the lodge is built within and around the granite rocks. We feared our low-rise car would not make it but much to our surprise our climb was a success. After the journey up the rocks, you are welcomed by the reception area where the camp manager, Billy welcomes to you to what I can best describe as a once in a lifetime experience.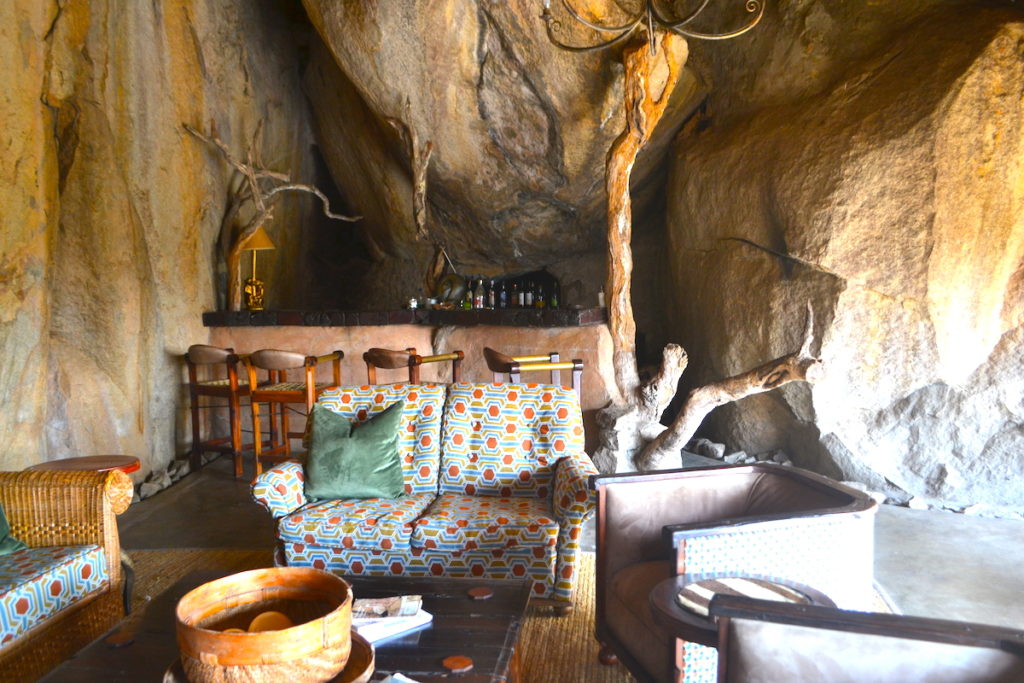 The lodge is tucked away into an ancient Bushman's shelter concept. The granite domes and castle kopjes echo the essence of tranquillity of the Matobos area. The lodge is very much built around these granite domes which is fascinating to experience and explore. The captiaving camp has intimate spaces from the bar , sunset lounge , library and cellars. Each room is unique and has its own design and style . We were lucky to stay in the best room , room 10 which is popular with newly weds. It doesnt get more romantic than this room! I highly recommend it for a baecation!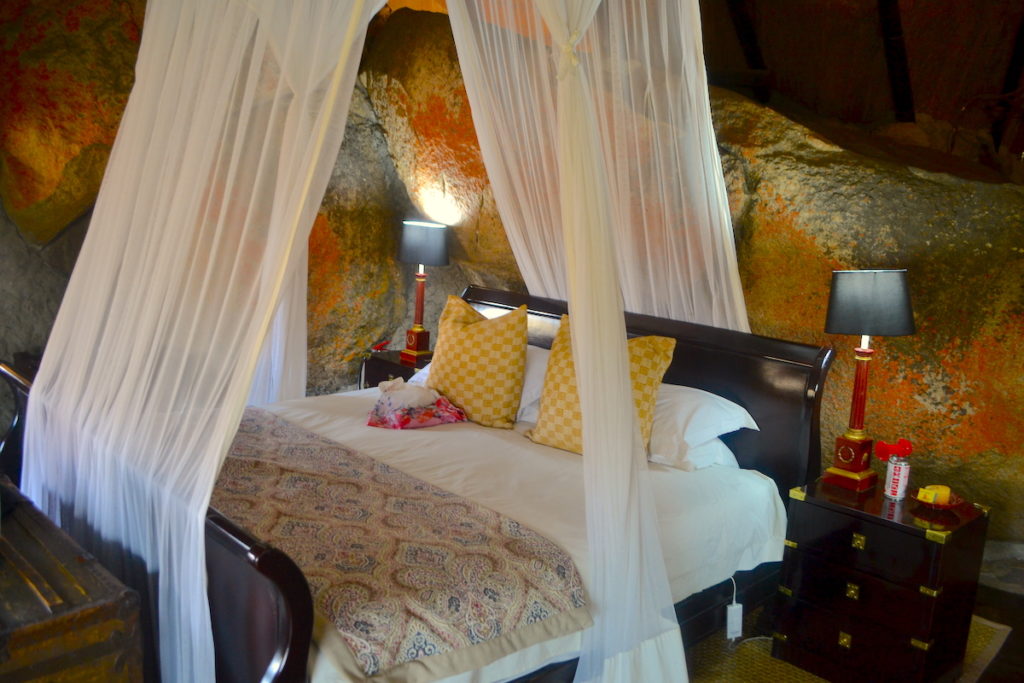 Room 10 glory!
Room 10 has its own impressive rustic swing bridge and unique private viewing and lounge area which certainly stands out. Even with my fear of heights , I did enjoy morning views out there. The outdoor bathing area is where luxury and the outdoors meet . However, it  appears the  resident lizards also seem to enjoy the bath , so it was quite funny trying to get them out – I was not about sharing my bath time with them.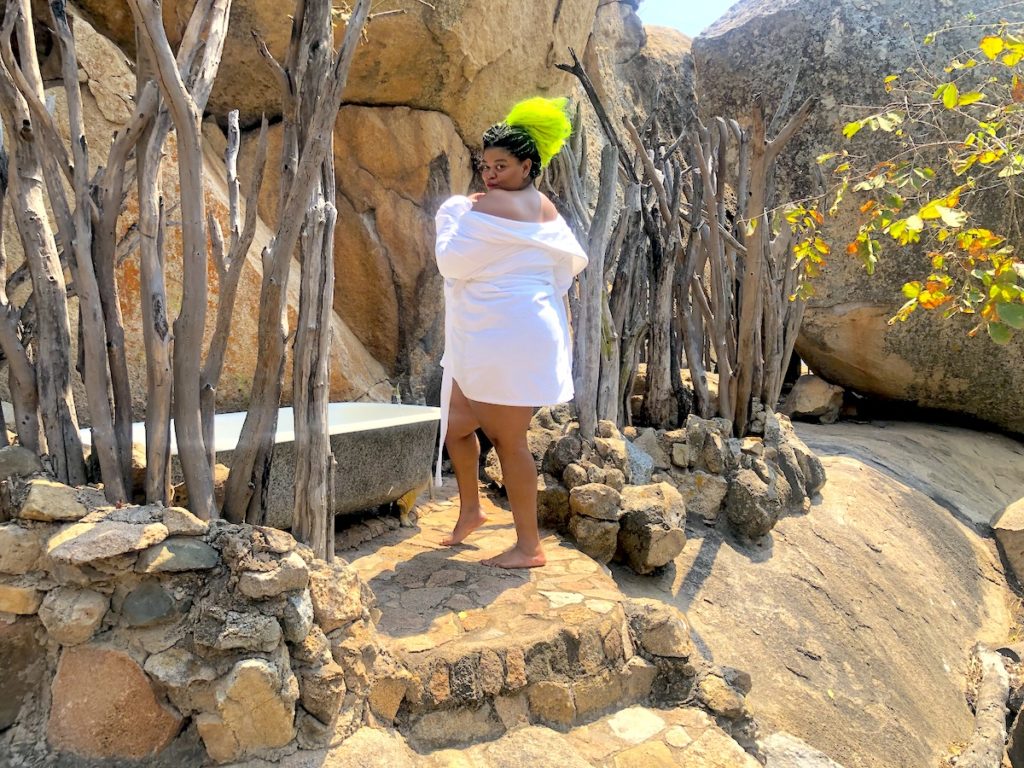 I was quite surprised the lodge runs on the electricity grid and expected it to be more green friendly with solar power given its natural design and style. It would be quite exciting to see how the lodge can embrace solar power too as the area is hot and dry most times of the year.
Our stay was  made special by the fantastic service by  'Mayor" who has served for over 30 years at the lodge- what a gent . The dining area on the balcony deck is a true treat and we enjoyed our first and last meals of the day here. Breakfast was a pleasant start but would love more coffee options and more fresh fruit like berries, watermelon and pineapples. The Lunches were amazing and I must acknowledge the team for accommodating us as we forgot to share my sister is allergic to lake fis . I on the other hand loved my  fresh filleted bream and passion fruit gelato which was served at one of the lunches.   I did wonder , if the local special did limit the usual offerings that are normally all inclusive. For the pricing , I would  imagine so!
The granite pool was amazing to unwind to take in the majestic views of the surrounding rockery. For us, our 2 day stay meant that I had no interest in doing any activities especially as this was not my first time to visit the Matobos. The lodge is so stunning , you actually do not need to do any activities. Due to covid- 19 restrictions, we were unable to enjoy massages and the spa which was something I would have loved . I would certainly go back for another retreat and to experience their spa once opened.
The perfect end to the days was enjoying the sunset in the sun lounge while sipping your favourite drinks and shisha . It was definitely the escape I needed. . Flying could also be a great option as the drive back in the October heat was certainly a little challenge but having 2 drivers made the trek back home manageable. What a blessing to have experienced another beautiful Zimbabwean destination. Amalinda was a true gem!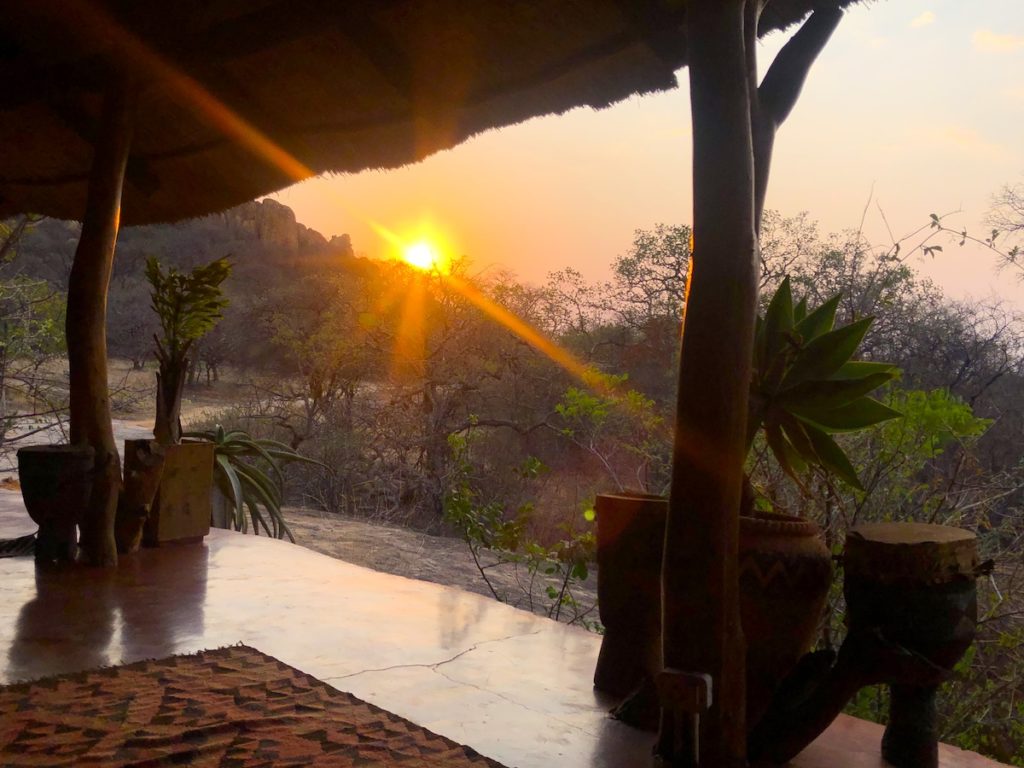 Sunset moments
Enjoy the Amalinda special of just $85 per person sharing [ includes dinner and breakfast] and book here. Valid till 21 December 2020. Terms and Conditions Apply.
 [/vc_column_text][/vc_column][/vc_row]