Green lush landscape, clear skies, horses, style and food all tucked away at the stunning Bushman's Rock for the second edition of The Ambassador's  Cup presented by the British Business Association and Fine and Country. The afternoon was certainly a spectacle for the lifestyle and fashion connoisseurs also attended by business leaders, style appreciators and sports lovers.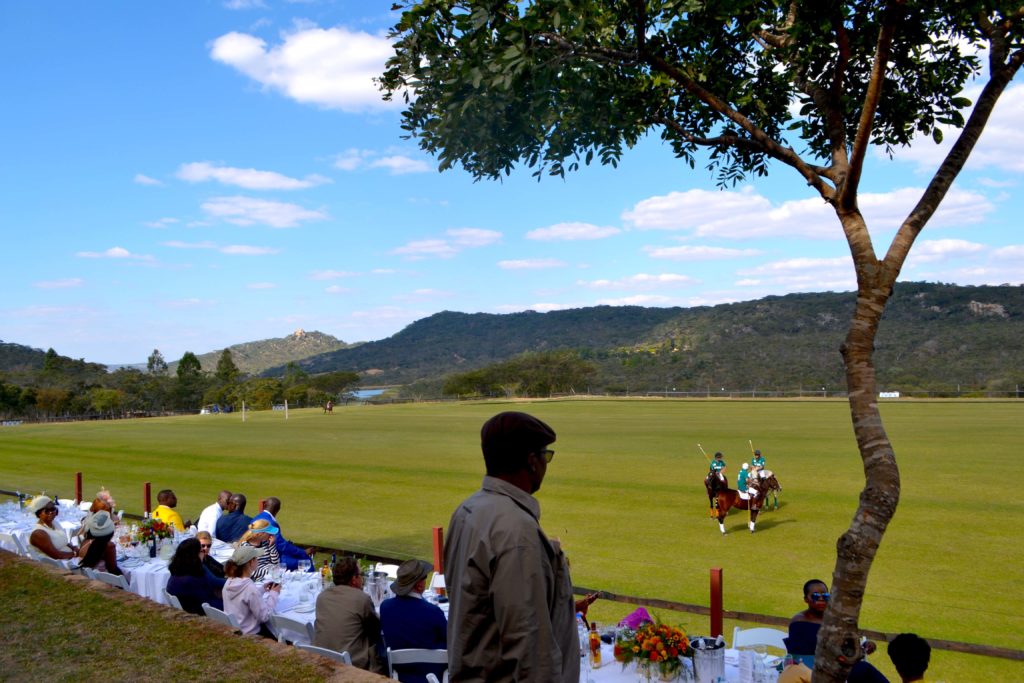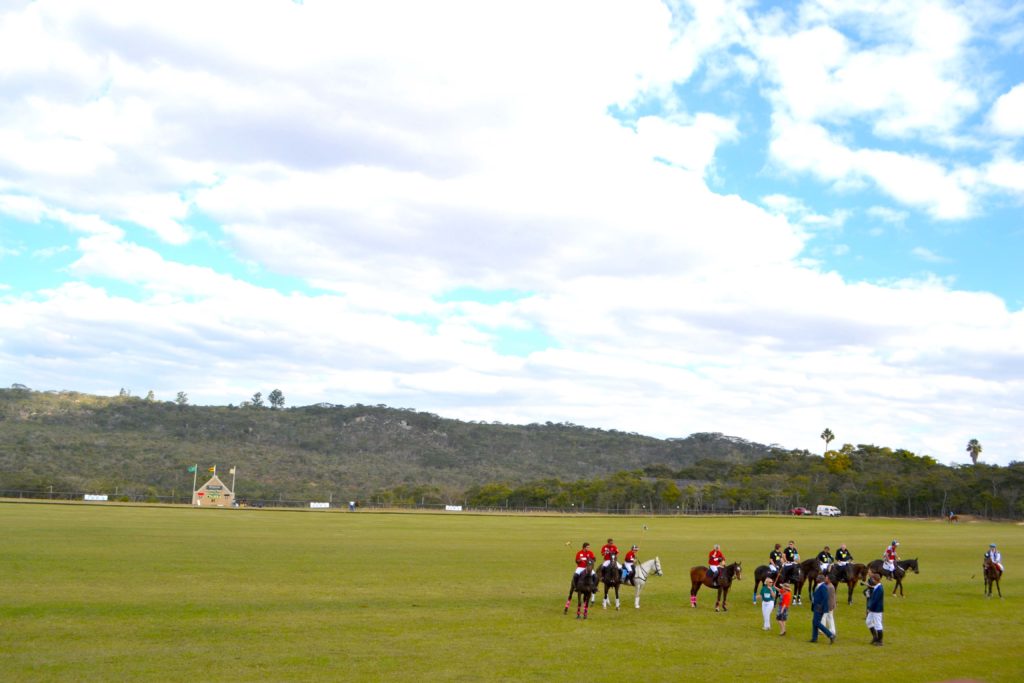 Dressed in a classic Tapfumanei Munenge custom Ivory dress, I was more than prepared for the afternoon activities. Some of you may have remembered my 24th birthday at Bushman's Rock. It is certainly one of my favourite places and close enough to Harare to make it a day trip. From the vineyards to the polo fields it certainly proved to be a fitting setting for an afternoon of food, networking, style and polo.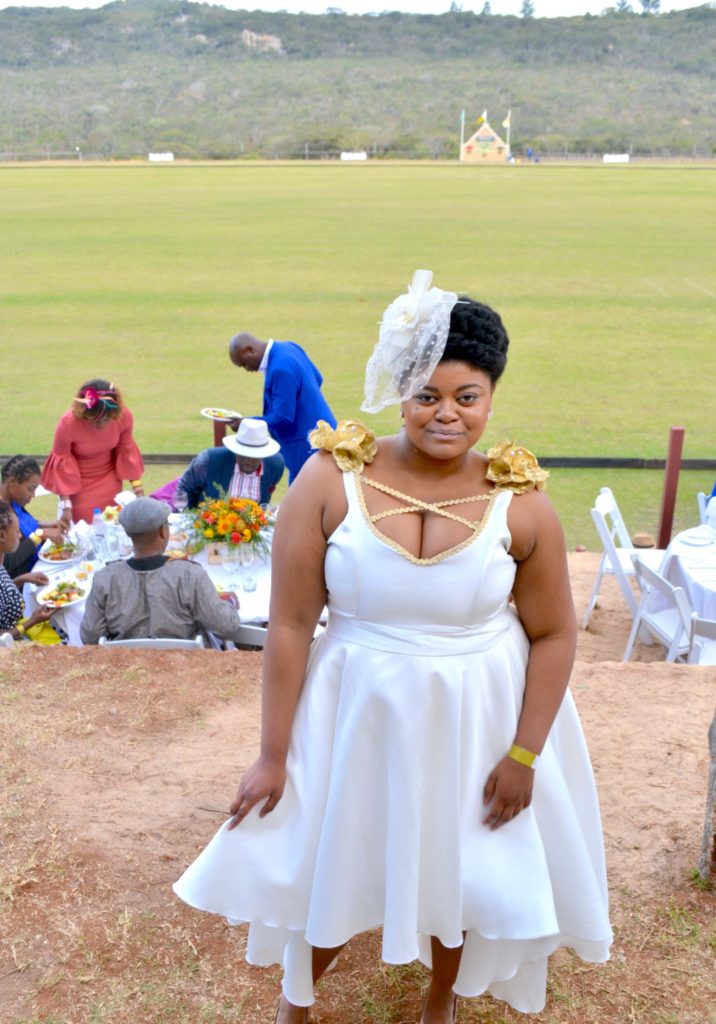 The VIP section was certainly all things exclusive and fabulous which makes the ticket very much worth the price. All guests looked stylish and certainly brought out their best .The beautifully decorated tables with sunflower centre pieces were lovely for an afternoon gathering . However they were not quite strategic in the table layout,  which meant tables at the end had a lot of squeezing and excuse mes with a whole lot of tummy tucking to do and for a woman in a dress like mine , It meant I only moved out of necessity. I would recommend more steps to help  with the guest flow.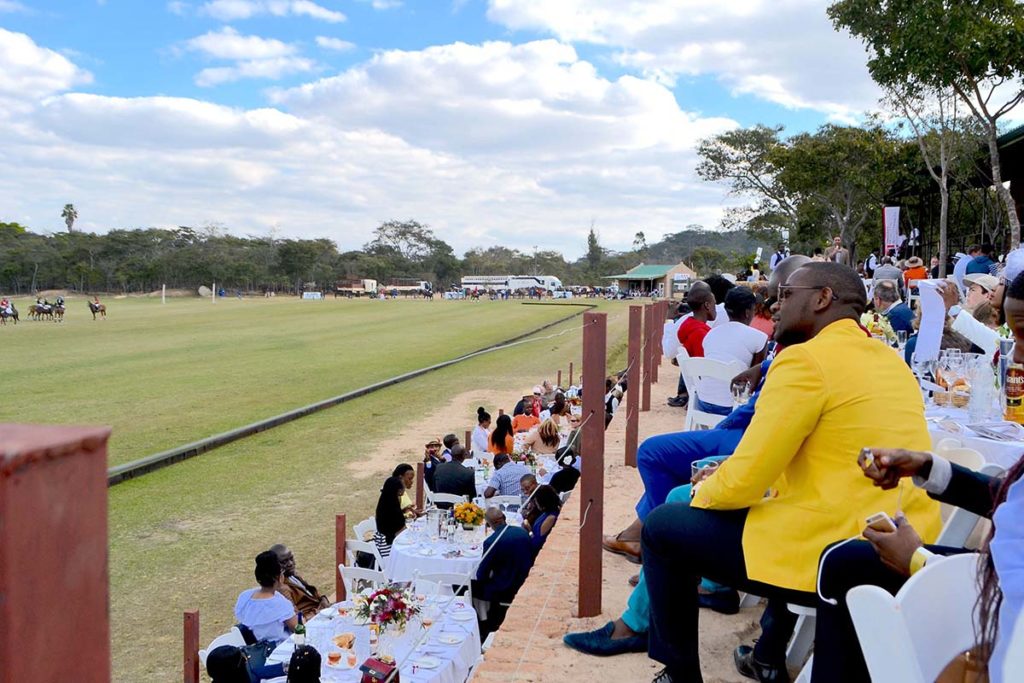 After some pleasant starters , we managed to get some polo viewing in while sipping on our favourite drinks . Now , sports was not really my thing and still is not quite my thing . However , the Polo proved to be quite a thrilling experience to learn about and observe . Each Chukka seemed to get more interesting and in future could be something I would attend more off. It was also quite impressive to see the participating teams with a diverse group of players both local and international as well as old and young.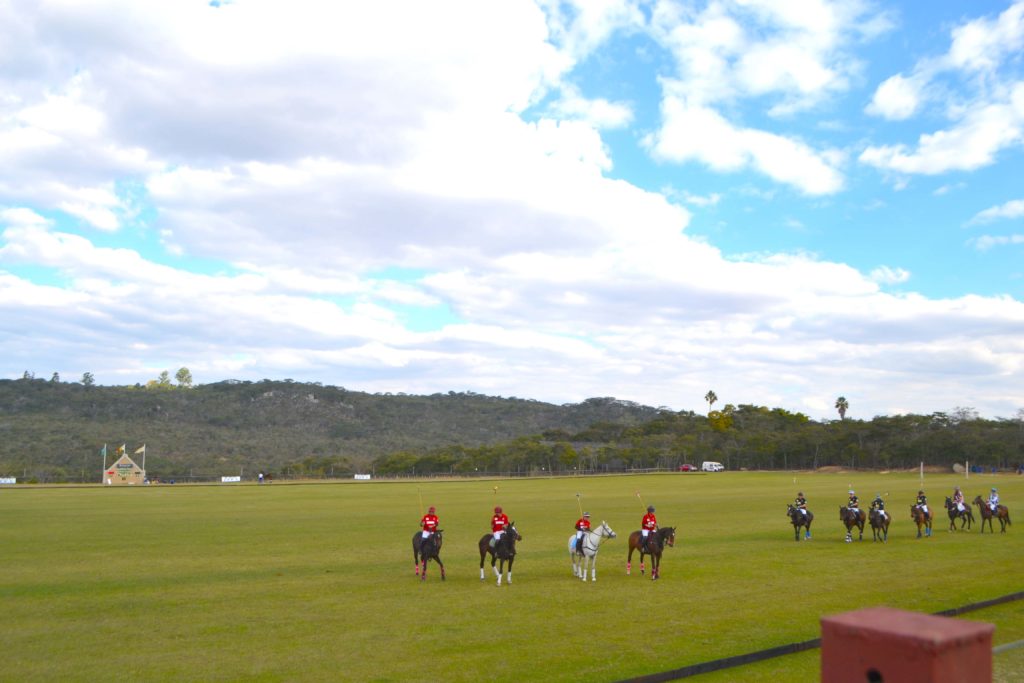 The three course meal was mostly average but unfortunately the main course was  cold and a little late .For future events , I do think the main course could do with some jusing up and excitement . With so many talented chefs and food companies now in Zimbabwe , this is an area I look forward to seeing expand. I do like exciting flavours and feel food should be creative , tasty , warm and my palette loves surprises.
It was also exciting to make the top dressed list  together with my amazing sister , Dr Saranna Ameer who walked away with best dressed  wearing a modest wear dress by Zamaan . The Ambassador Cup finals were quite competitive and The Safeguard Sables claimed the title in an riveting game. The afternoon was also about giving back and the event managed to raise $500 to be donated to St Joseph's Boys Orphanage .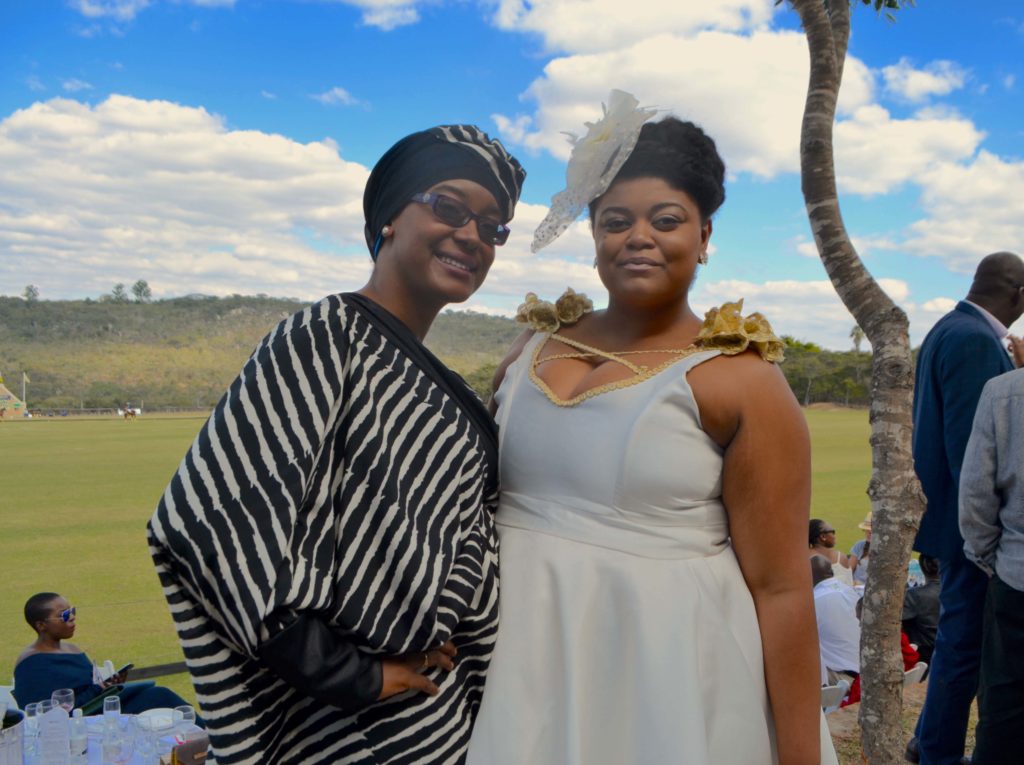 After the prizes , it was time to unwind even further surrounded by the beautiful Bushman's Rock  landscape even after the sun set. All in all , it was a fine afternoon with  a memorable ambiance , stunning views and stylish settings. I certainly look forward to the third edition!
Video Highlights