Buon appetito – a piece of Italy in Harare! Located in the leafy northern suburbs, is one of my favourite restaurants in the city, Aroma Caffé . From ravioli, gnocchi to delicious tagliata and divine tiramisu and panna cotta . Aroma café has a delicious offering for the foodie wanting to enjoy Italian cuisine in a beautiful garden setting or indoors for those colder days. For me, the intimate setting and freshly produced food makes this a must for the lifestyle lover wanting an Italian culinary experience in Zimbabwe's capital.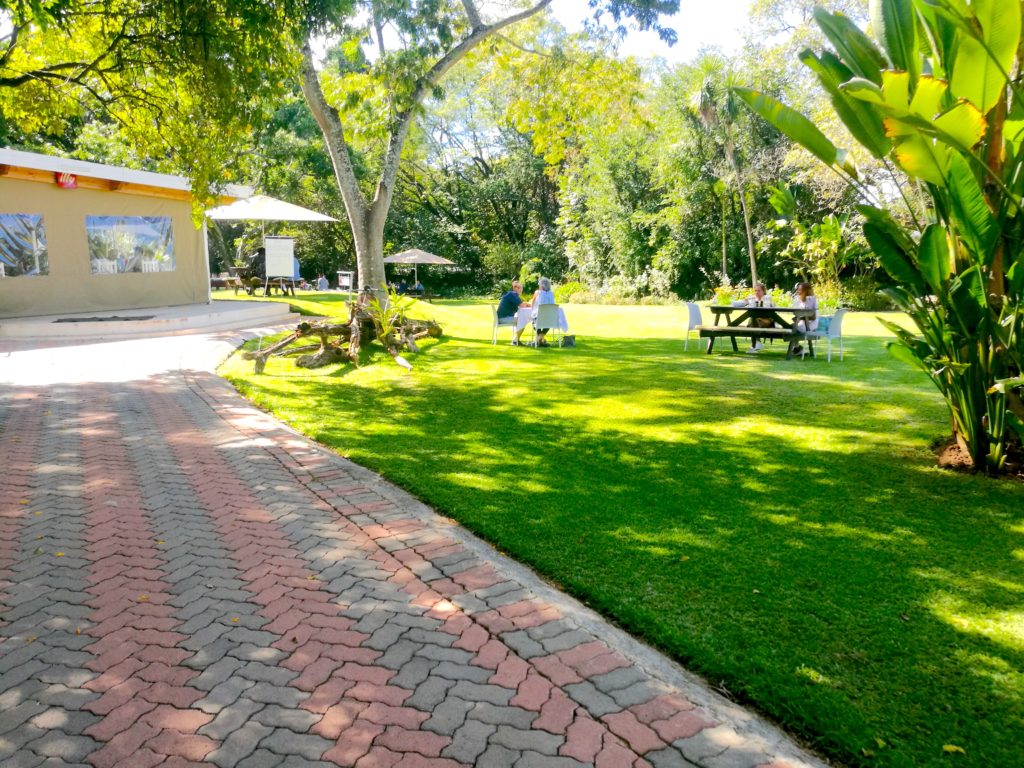 Garden settings
Be sure to always make a booking as the restaurant is especially popular over lunch . So reservations made , wine in hand ( guests are allowed to bring their own wine and pay a simple corkage fee/once off cost regardless of the amount of bottles- definitely a plus in this economy) and the Zimbabwean beautiful weather definitely completes the settings.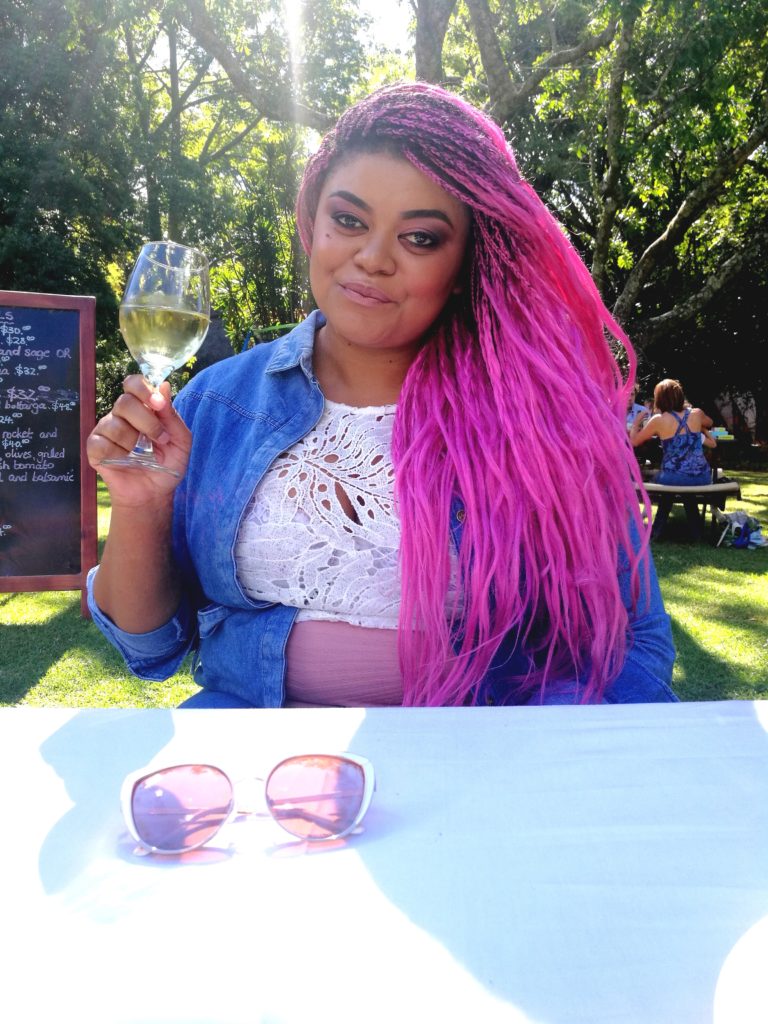 Sunny afternoons are the perfect excuse to enjoy some outdoor setting while taking in some sunshine . While service was a little slow , we had some delicious Italian bread complimented with some olives. An appetizing treat while waiting for our mains. So being a regularly,  I am certainly a fan of their Ravioli with sage ,butter and feta yummy and their beef dishes area favourite. I do enjoy a beef tagliata with rocket and parmesan shavings and the Roma is delicious and complimented by the caramelized onions. There is a little something for each kind of food lover , vegetarian and meat lovers alike.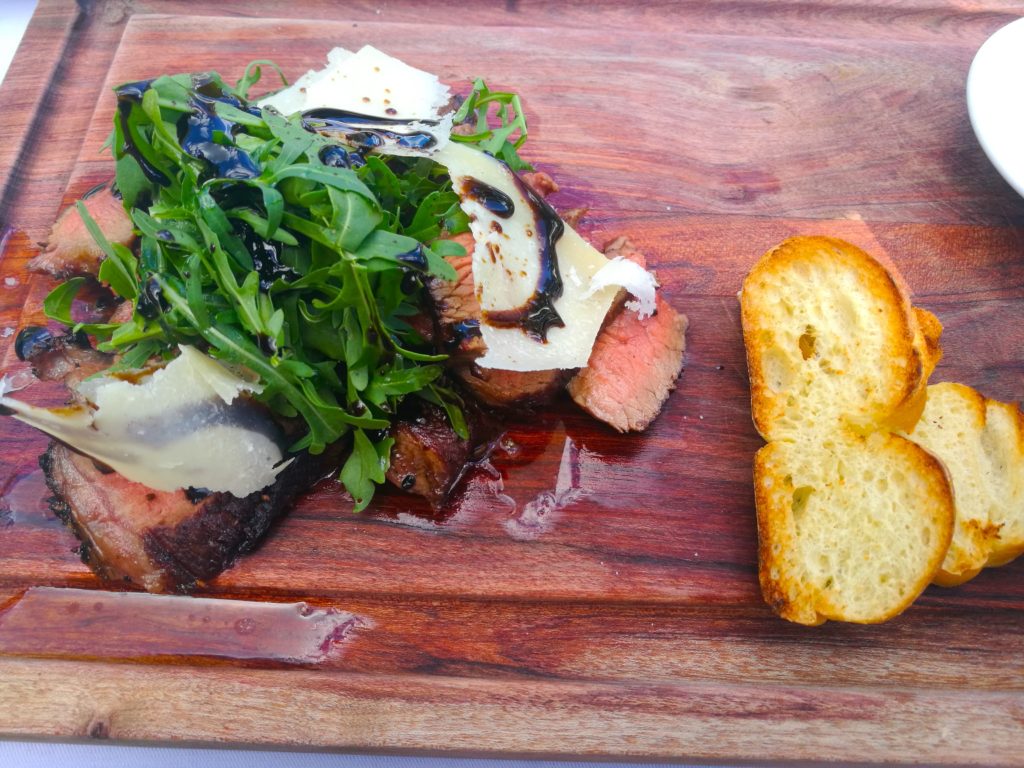 Yummy beef Tagliata 
The beef Tagliata is just made for the beef lover like myself! Fresh, succulent and flavourful just how I like it . The parmesan shavings and rocket beautifully compliment the dish and are all wonderfully plated. Divine!The beef was soo filling– I had to hold off dessert but on days I have a lighter main , a sweet end is a must. Their berry cheese cake and tiramisu are a favourite and on this particular day had sold out – just as well I was stuffed!
Being able to bring your own wine is a plus and perfect for sunny afternoons in the garden . For a piece of Italy in Harare , I certainly recommend Aromma for an intimate lunch . Definitely a #MimiMust !
For bookings call or contact them on facebook here