A 7 day business trip to Lilongwe left me curious to experience the blue waters of Lake Malawi. Fortunate for me, one free day opened up and provided the perfect opportunity to encounter one of Malawi's Gems. An incredible 24 hours would lead me on a 2 hour journey to Salima to encounter the breath-taking Blue Zebra Island Lodge. The next 24 hours ahead were magical and an amazing experienced awaited me as the ONLY guest on the island.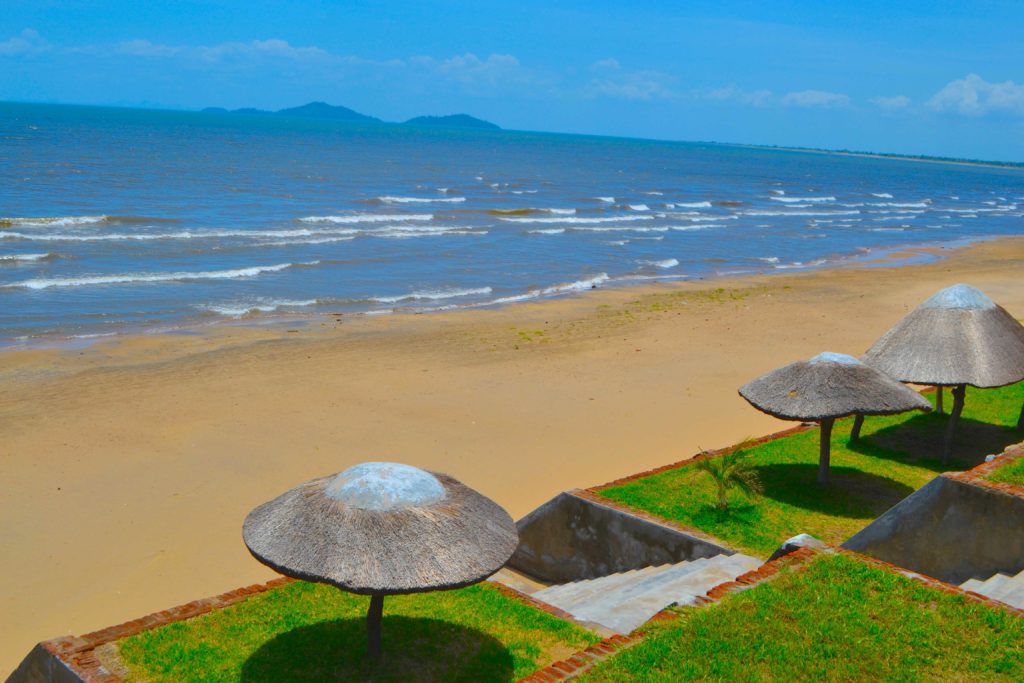 Matundu Cottage
Blue Zebra Island Lodge is situated in Lake Malawi National Park on Nankoma Island. A trip to the island requires a boat transfer to the island from Matundu cottage in Salima. The transfer is only 15 to 20 minutes and guests are welcome to the island by the sandy beach, blue waters and colourful cocktails. Upon arrival the friendly staff welcome you to the beautiful island which boasts impressive views. As luck would have it, on this particular day I was the only guest booked. Not many people can say they spent a night an island as the only guest!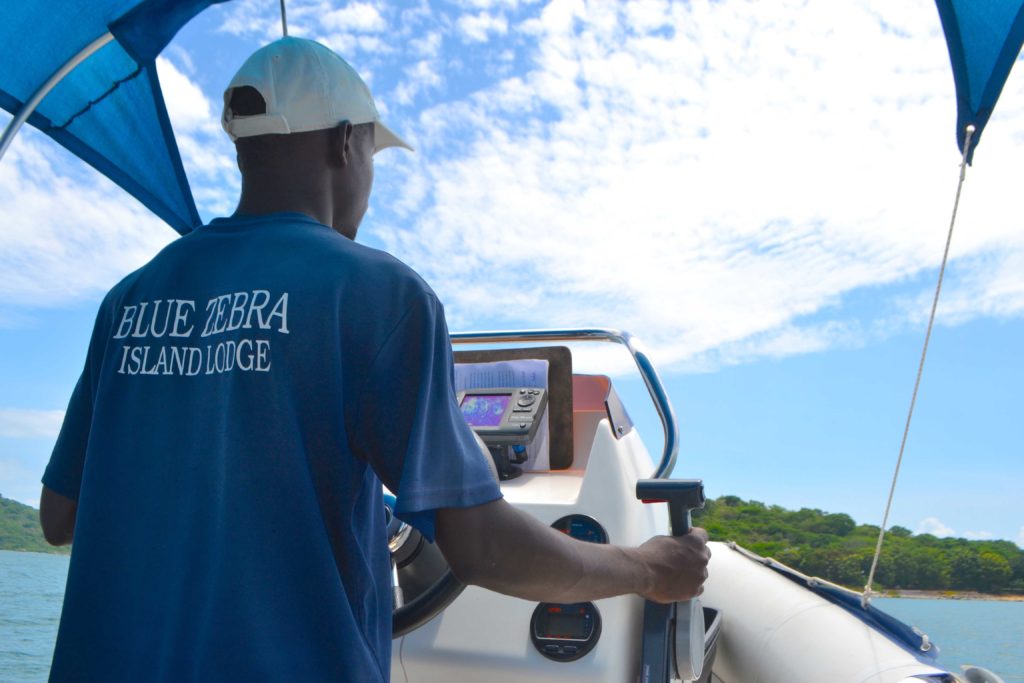 Blue Zebra Island Lodge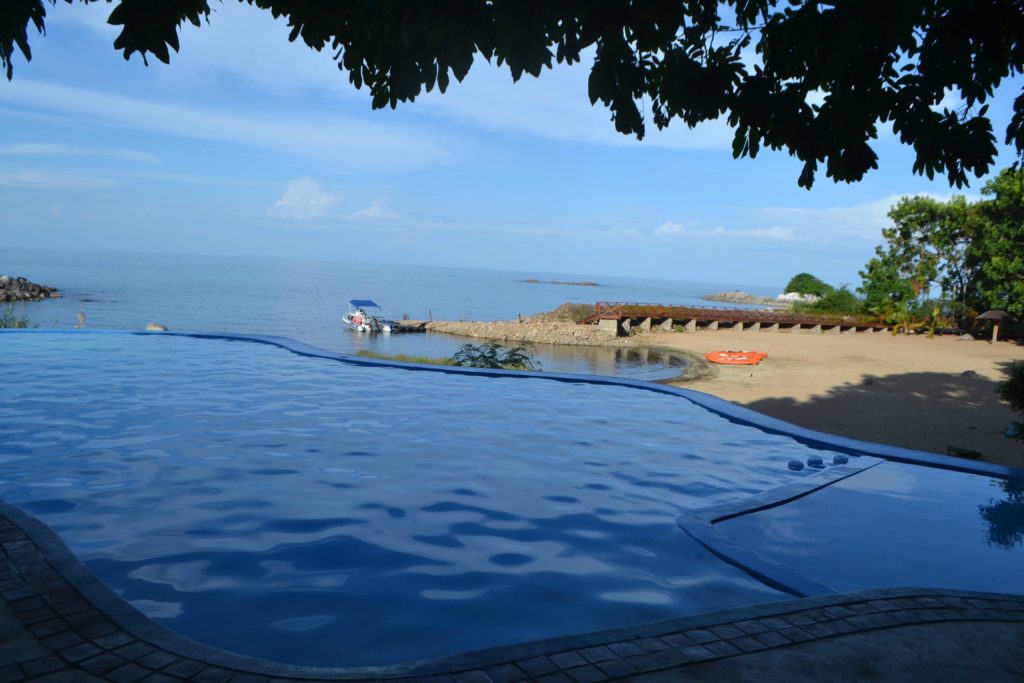 The islands is a perfect getaway for the traveller wanting to be surrounded by beautiful views and thick flora and fauna. Blue Zebra Lodge is a secluded destination perfect for a city escape, romantic getaway or for the guest looking for some R & R.   The breath-taking lodge offers exclusive tented en-suite chalets each overlooking the lake. Luckily for me  my luxurious tent boasted wonderful views of the lake in a private setting making the room a secluded haven.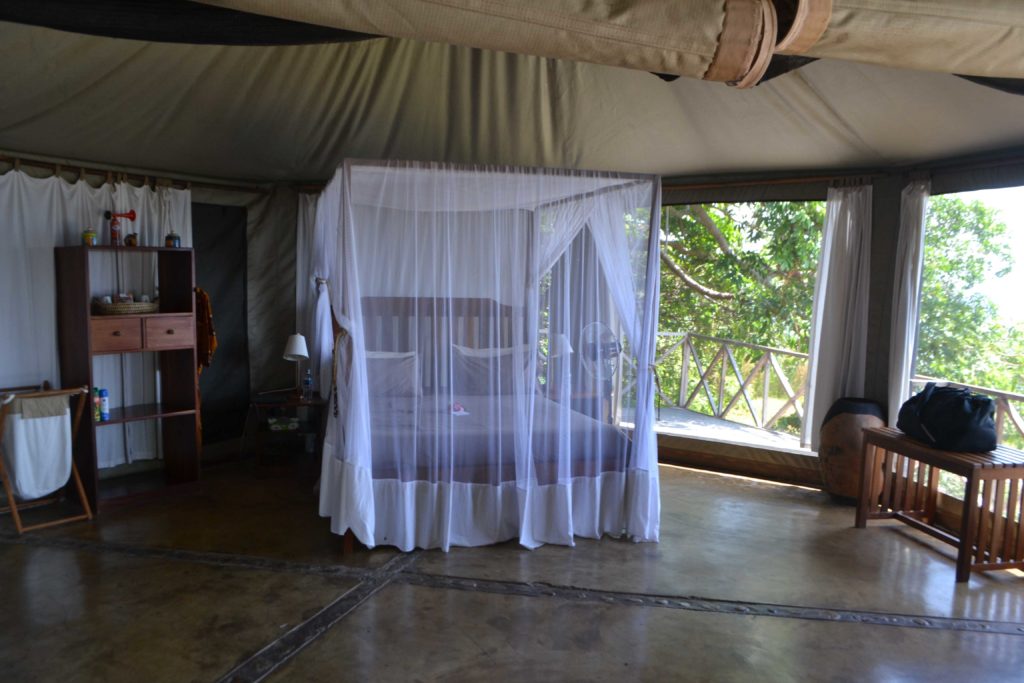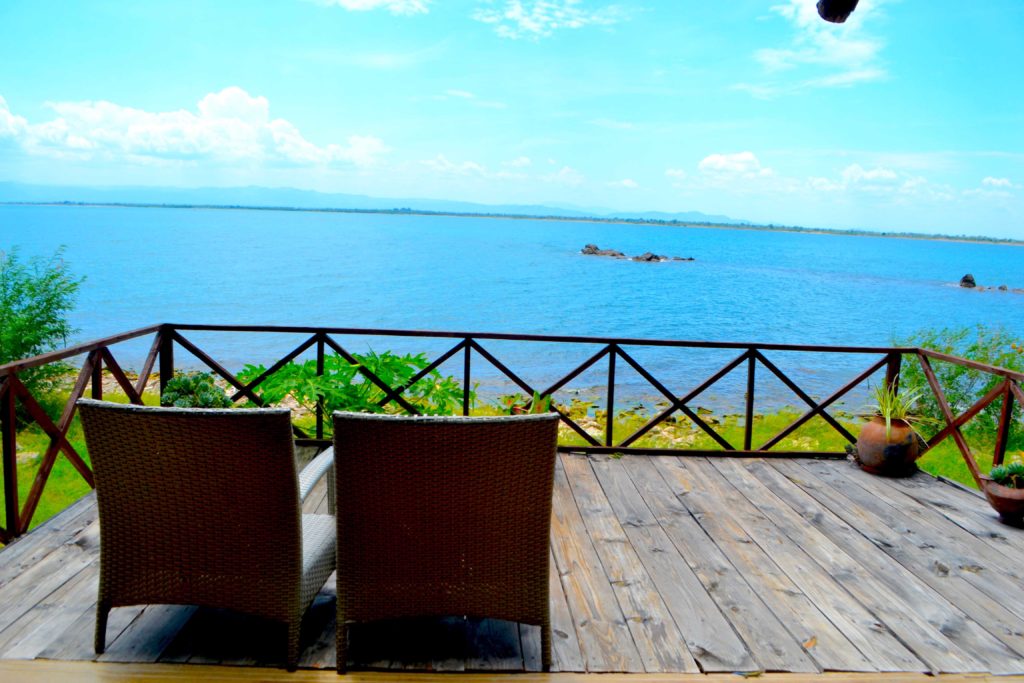 Impressive views from my room!
After exploring my beautiful home for the night , it was straight to lunch with a meal selection ideal for a summers day. The impressive chef prepared a wonderful selection of food including fish tacos with tangy mango  and a refreshing guava dessert. After a tasty lunch , it was time for some  sun poolside living with cocktails and much needed me time.
The best part about being on an island is drinking cocktails while sunbathing surrounded by beauty! The Blue Zebra Island cocktail selection was definitely to my liking and as usual I had a magaritas and mixed it up with some Pina Coladas too. The infinity pool is certainly one of the lodges impressive features and makes for the perfect backdrop overlooking the lake. I could not think of anything better!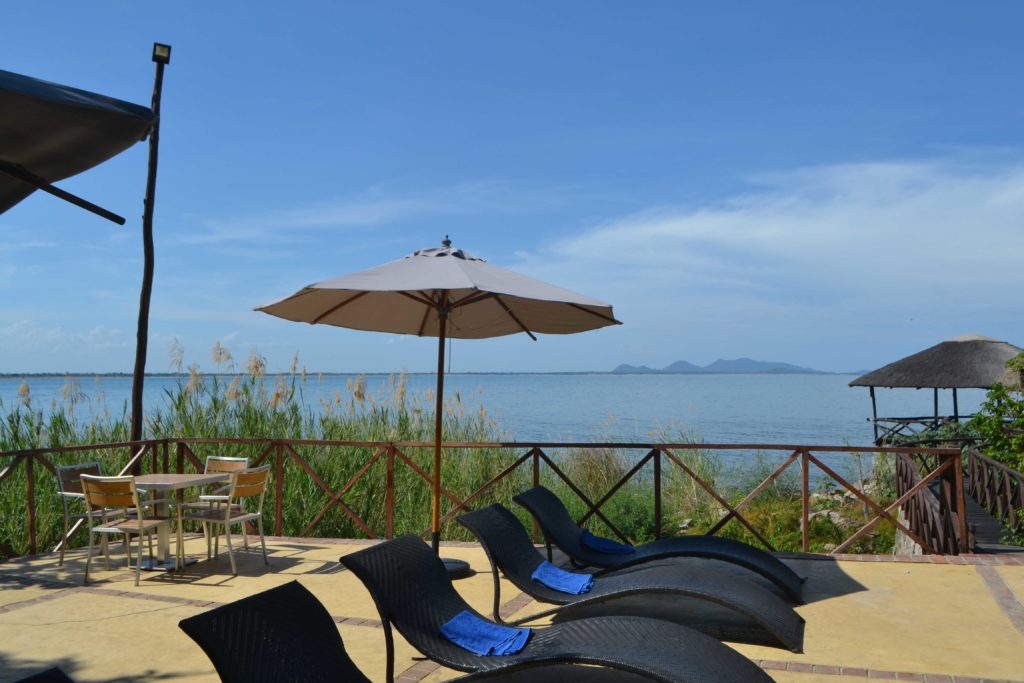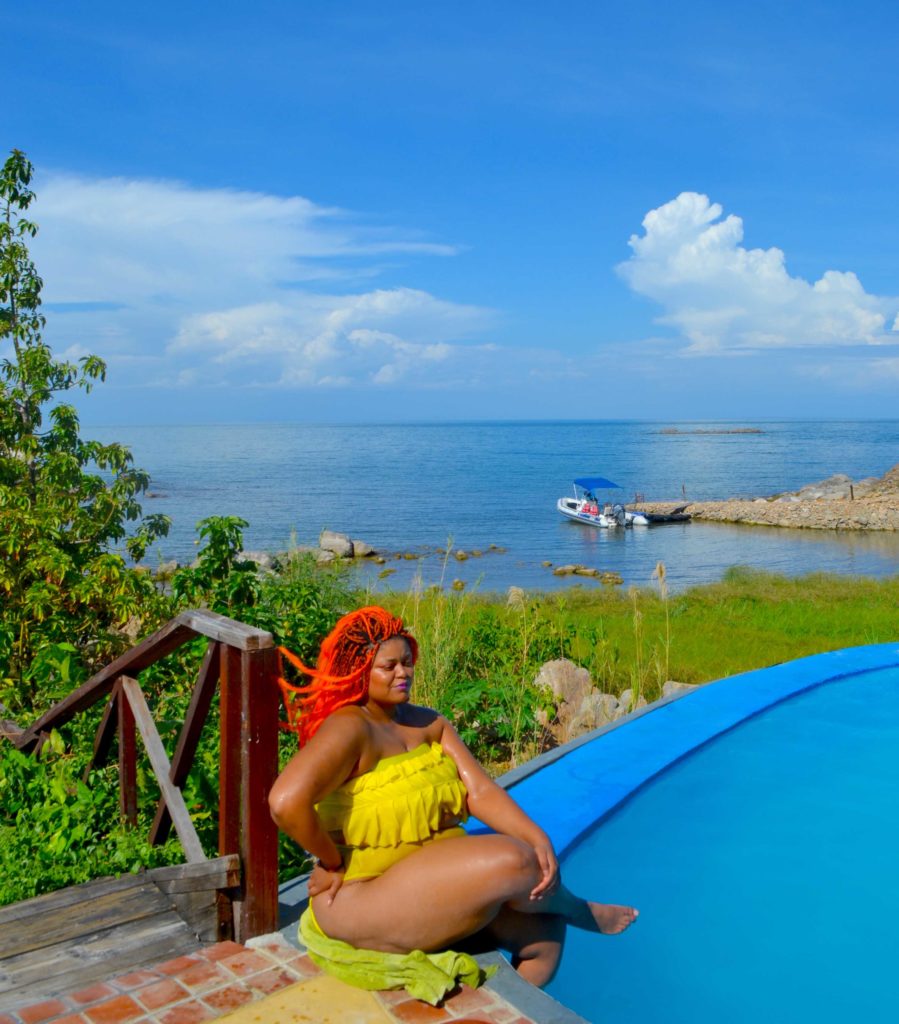 Costume by Noe Es
As the sun settled and my golden tan came alive, it was time for a sunset cruise around the island! For the adventurous traveller, the lodge does offer scuba diving but for the more laissez – faire traveller like myself, sunset cruises are always a nice end to the afternoon. Watching the sunset in the warm heart of Africa on Lake Malawi is simply magical! What a moment to remember as the suns rays began to retreat over the calm water.
As the sun disappeared there was still one more surprise waiting for me on the island, a much needed full body massage to relax me of stress from the year. Massaged with oils were complimented by the early evening sounds to add to the ambiance . You are immediately transported to a space of relaxation and calmness.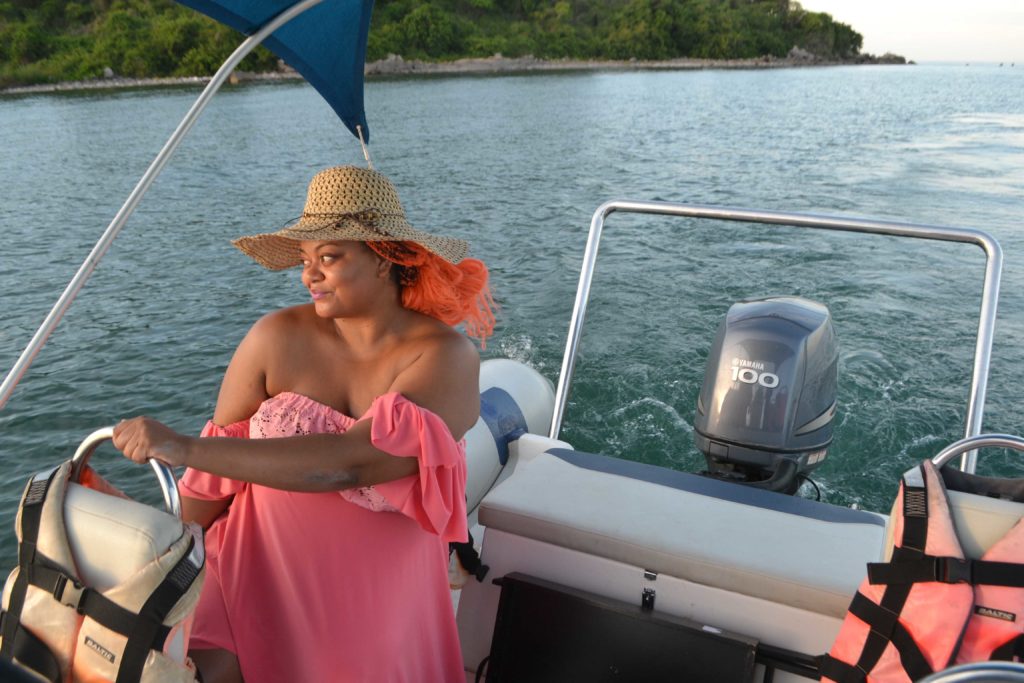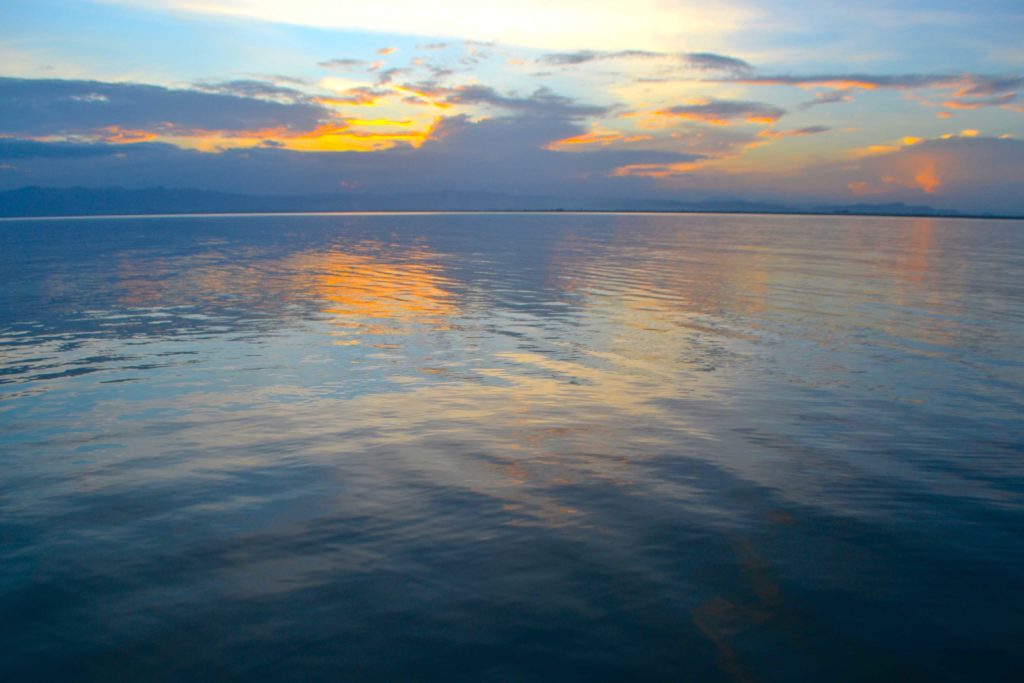 Sunset!
To end the evening , a delicious three course meal was prepared and a juicy steak left me feeling satisfied.  The island at night is filled with exciting sounds including nightlife and the waves. For me as the only guest, it was a moment to reflect and unwind.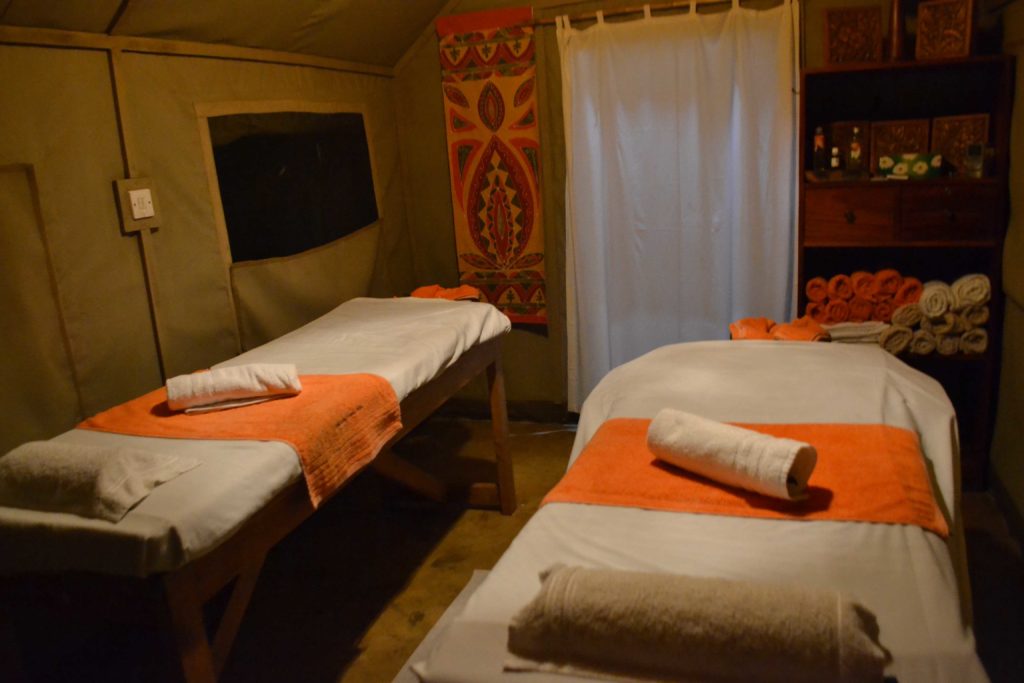 As the lodge is not on solar but in the process of setting it up , the generator stops running at 10 pm so that means an early lights out for late sleepers. The evening experience was also a memorable experience as it was my first time to do a stay in a luxurious tent.  Safari tents, evening bugs and noises can either excite you or make you a little uneasy for me it was bit of both actually. The evening storm added to the once in a lifetime experience in a luxury tent. Solo travel will teach you to be open to new experiences ! My love for adventure and comfortable bed helped me get a goods night rest! It was truly special to experience an evening storm so close to nature completed by the lake waves,
Waking up to my private lake view was undeniably one of my best morning views. A business activity at 10 am , meant I was up at breakfast by 530 and off on the boat by 6 pm to begin my trek back to Lilongwe. The impressive hospitality and flexibility made my Blue Zebra lodge experience more memorable- what a way to start the holidays. Would I return ? Absolutely and  next time I am coming with company!
Video Highlights