Magical, luxurious, serene, a piece of paradise and simply BREATH-TAKING – BUMI HILLS is one of Zimbabwe's best kept secrets or more hidden gems in the remote hills of Kariba with impressive panoramic views. My first trip to Bumi exceeded my expectations in every possible way— and I am already longing to go back.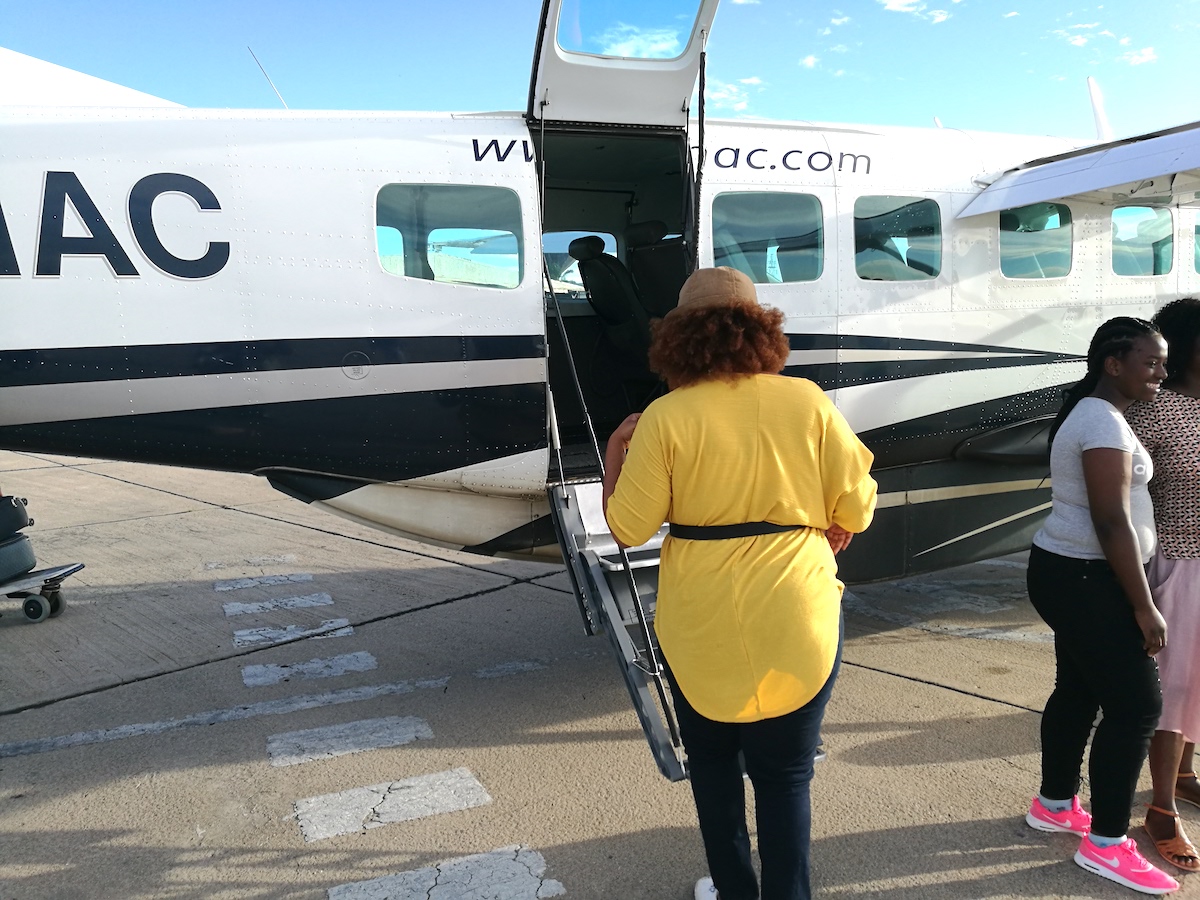 Everything about Bumi is unique and that includes its accessibility. While the adventurous 4 x4 drivers might dare take the road route, some opt for the boat option but the most popular seems to be charted flights. The Flight itself was an experience, flying over the world's largest man made lake, KARIBA and the spectacular Zimbabwean wilderness.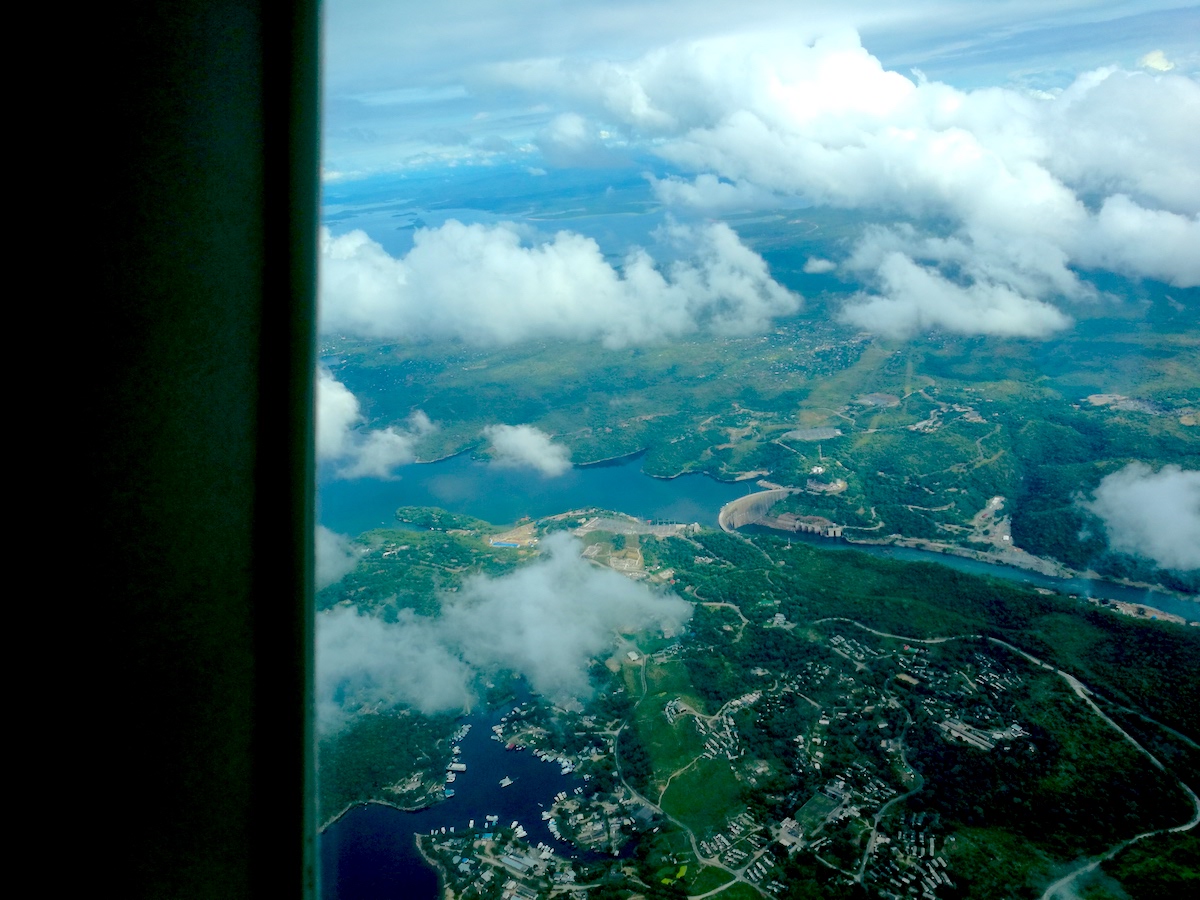 Plane views of Kariba
After a scenic flight, the friendly Bumi staff straight off the plane welcomes you. We were lucky enough to have renowned professional safari guide Alf Ngwarai receive us and take us to the resort encountering wild life on our way.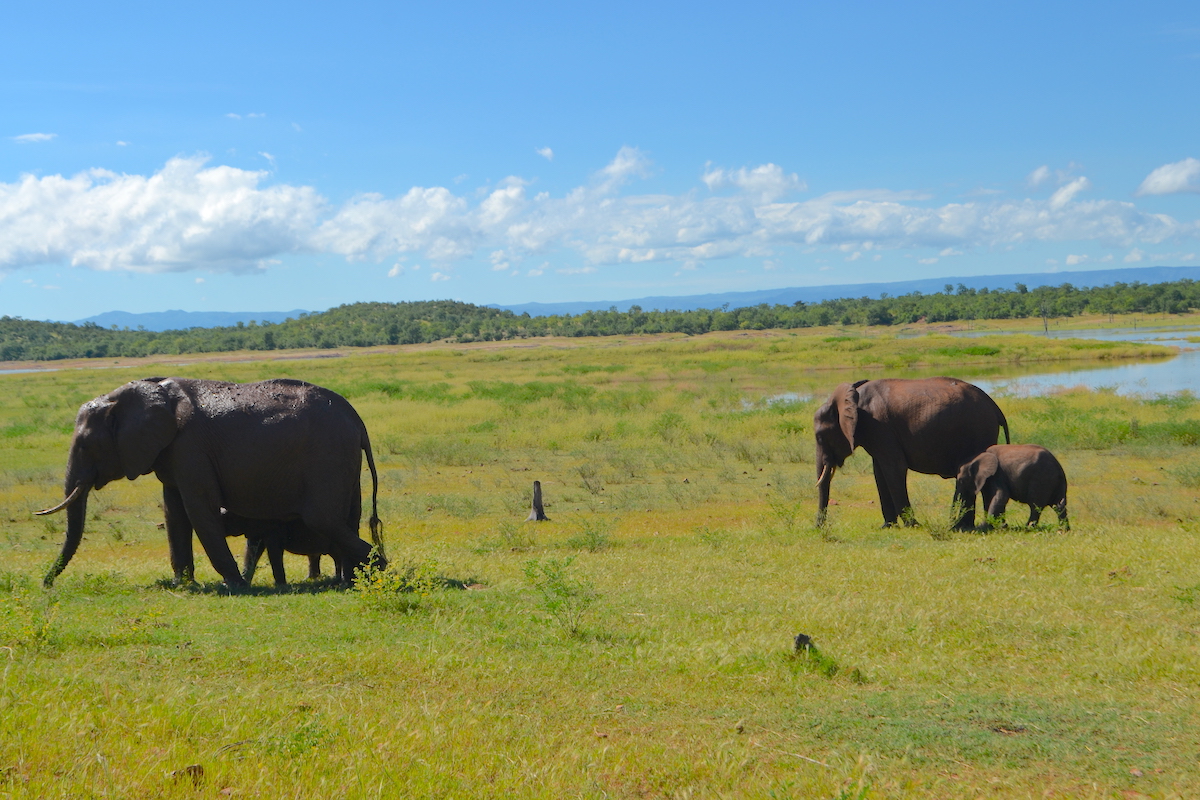 Upon arrival, we received freshly made lemonade and smiles from the friendly staff. The stunning foyer decorated with stylish contemporary African furniture and details is definitely grand in all its luxury. The newly refurbished resort is modern; stylish yet still finds the tasteful balance of the modern safari details and African décor. The iconic infinity pool and palm tree immediately catches your eyes and transports you into a serene space – paradise!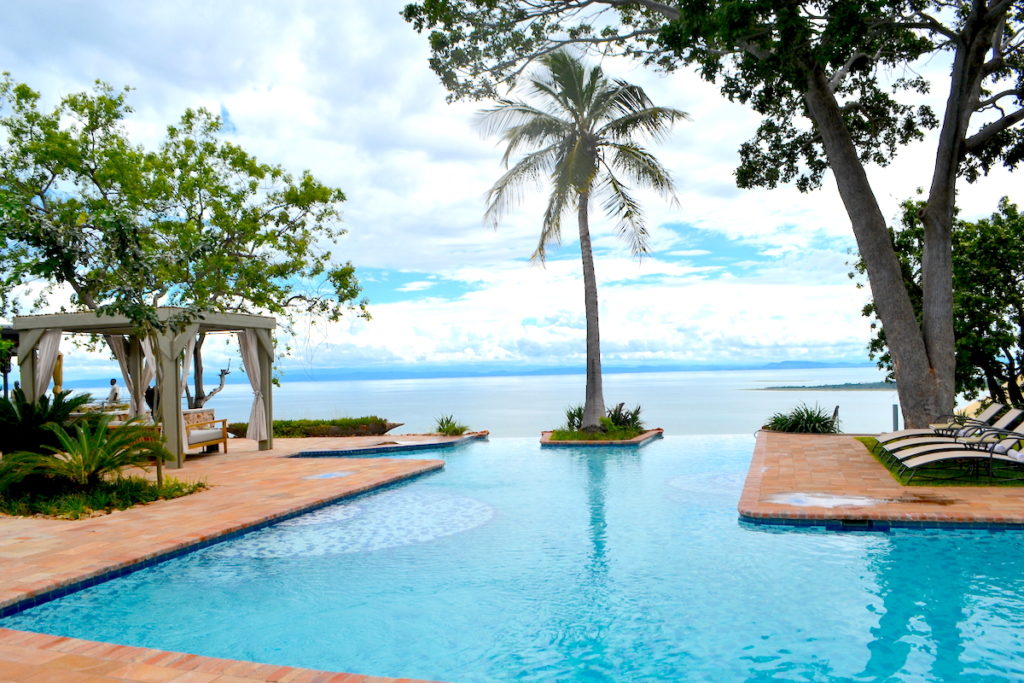 The iconic infinity pool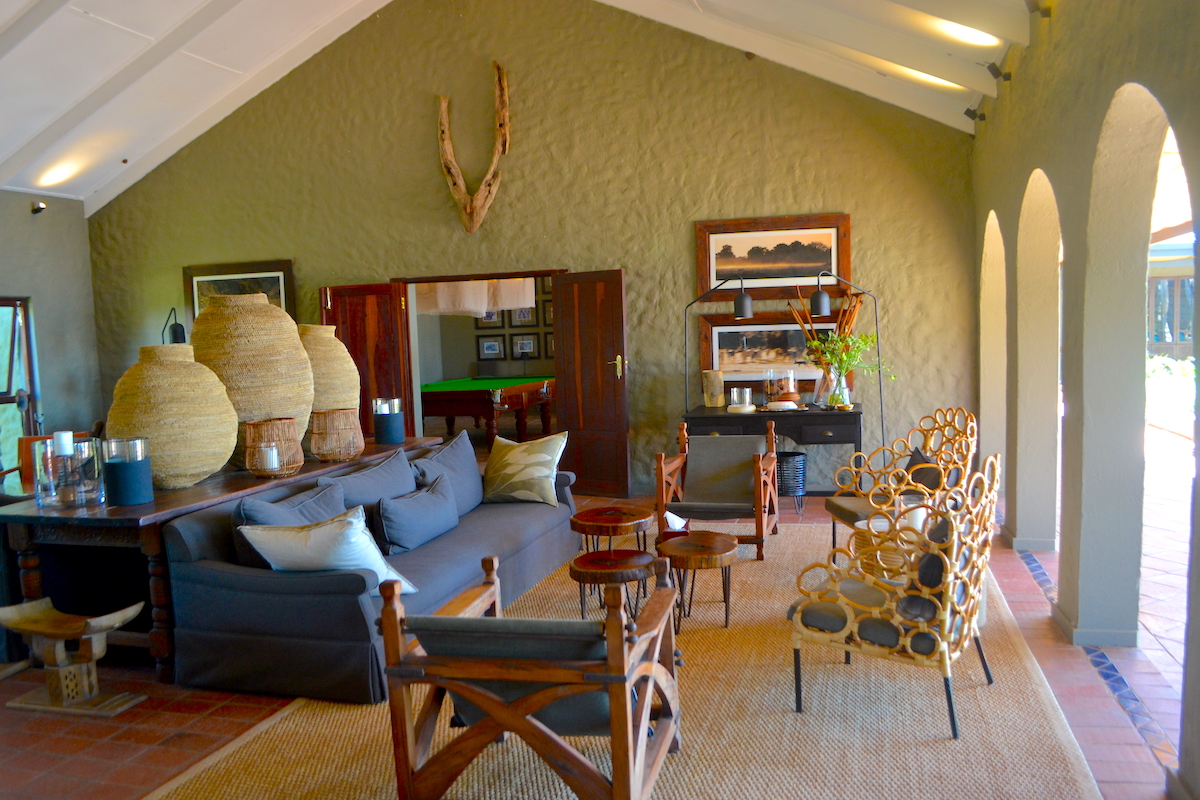 Contemporary African decor
The weekend away ( after settling in) commenced with a stunning lunch prepared by their talented chef. This was to be the first of many delicious meals overlooking the endless blue water of the lake. The tranquility and amazing vistas make it the best place to unwind and re-energize. The lake facing rooms are intimate, stylish, comfortable and everything you could need and more… inclusive of that outdoor shower.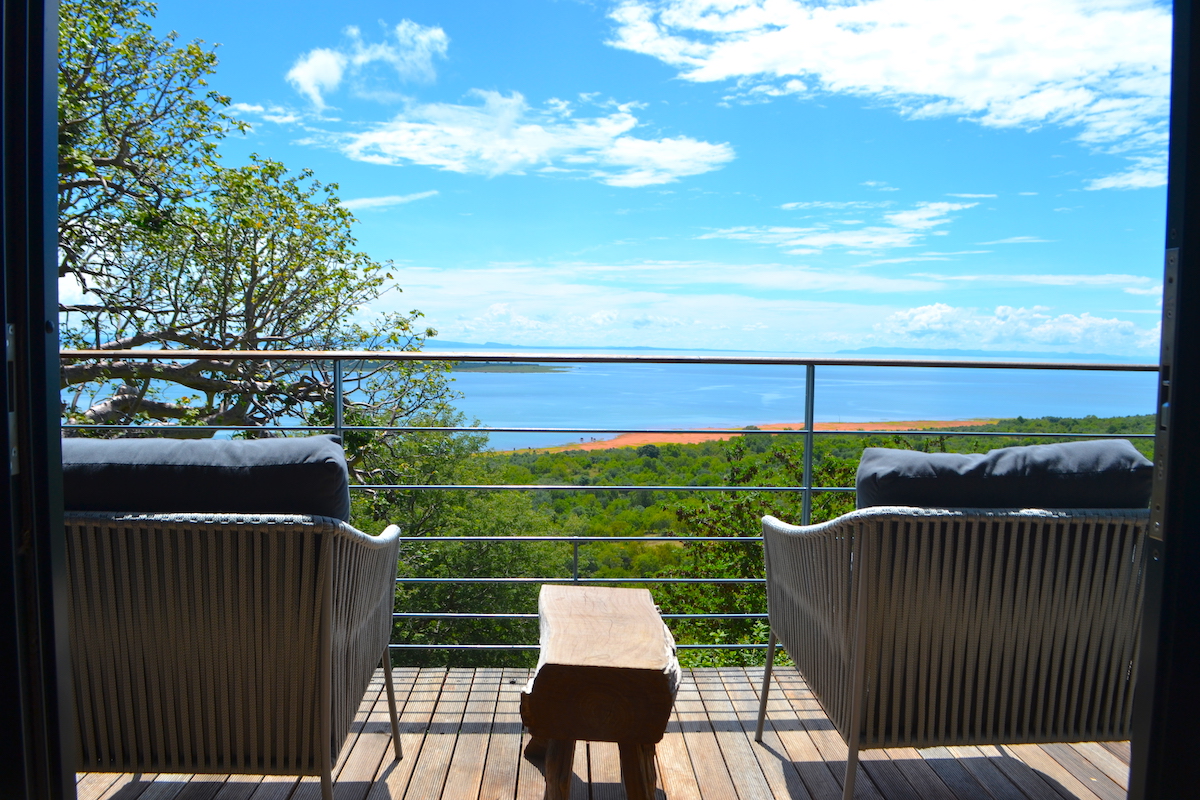 Bedroom views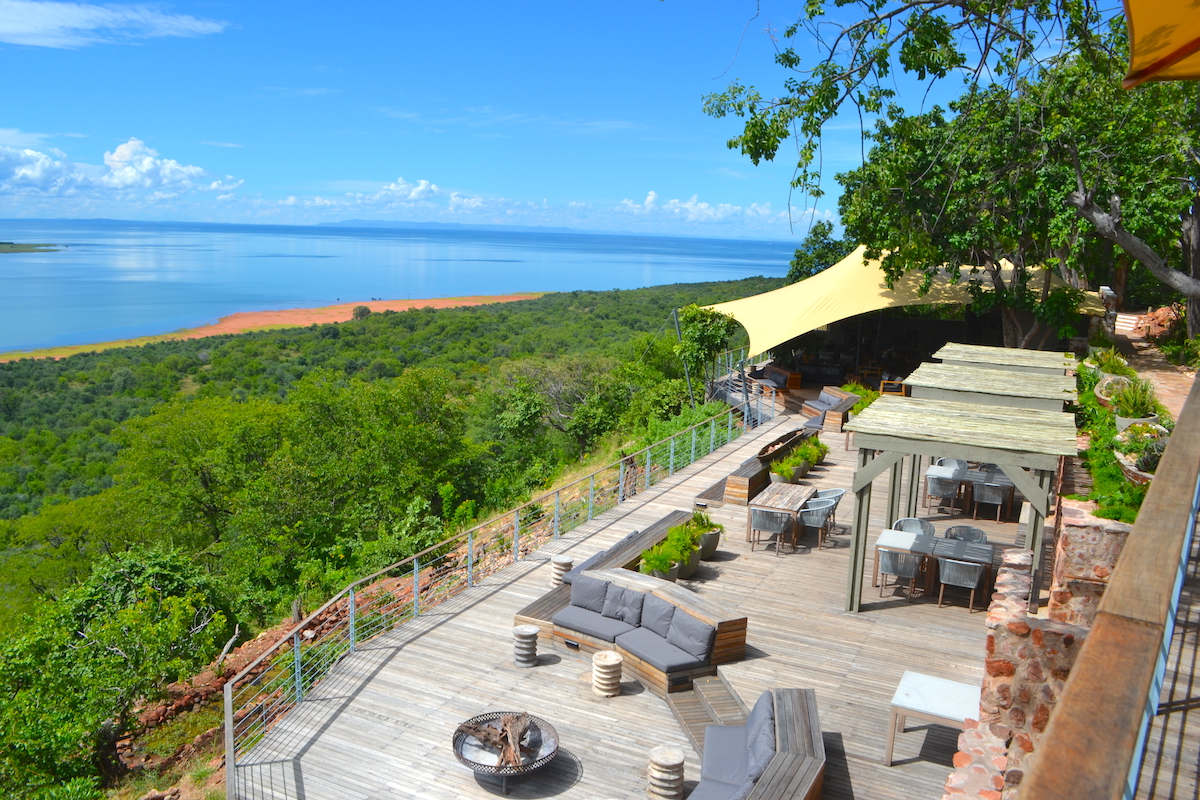 Never-ending views
The diverse activities, means there is something for everyone from fishing, game drives, village tours to sunset boat rides for the true appreciators of all things fabulous—- there is ALSO A SPA! What more could you want? The Spa was a highlight for me and refreshing to experience in such a beautiful location and hope they add facials to their treatments .
Bumi's 5 star experience is not just in its activities but in its service and offerings. Meals were well prepared and the chef made sure all your needs were catered for not just at meal times but in between. Whether you were on a game drive, sun set cruise – there was always food but not just any food, AMAZING FOOD! Then don't get me started on the open bar and the wonderful Dickson who made sure I never had an empty glass. This offering is what makes the Bumi experience a truly memorable one. No detail is spared!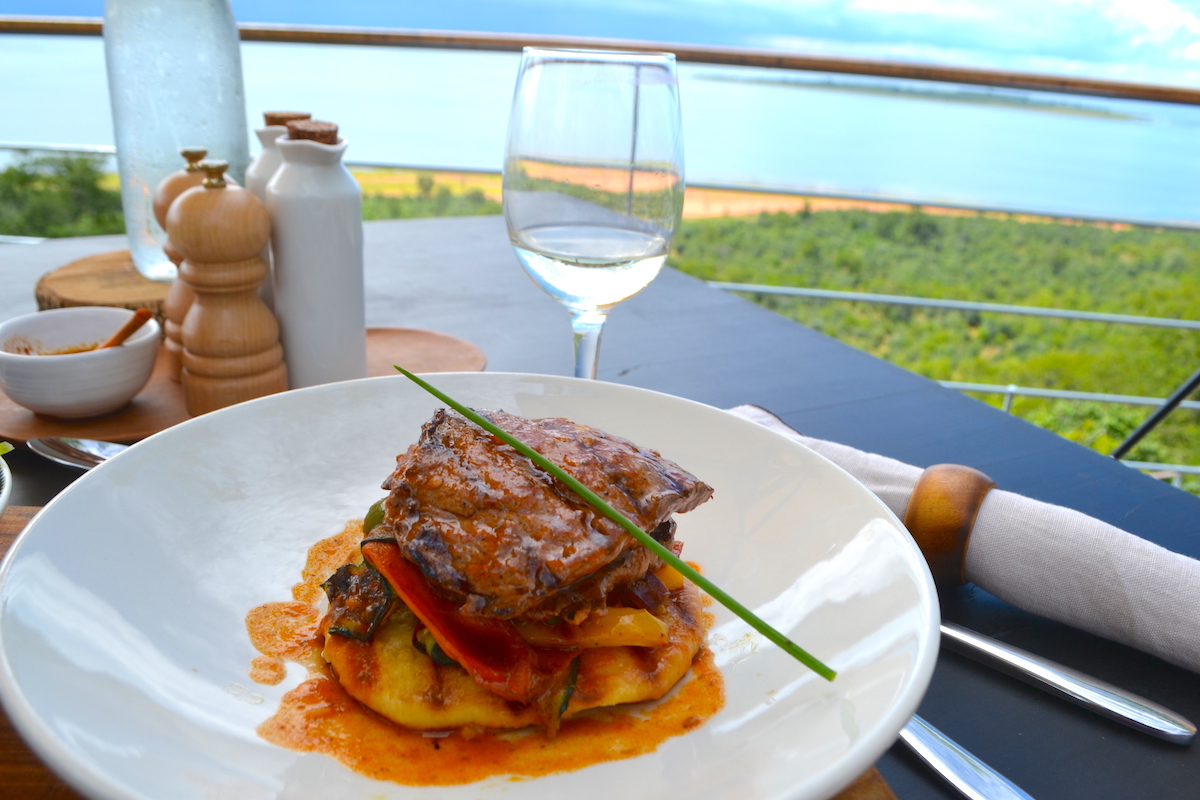 Bon Appetite!
For me unwinding overlooking the stunning waters in this magnificient location was beyond perfect. Being this far in nature one cannot help but encounter all of nature's animals and luckily for me the baboons and monkeys kept their distance. I did, however encounter in distance an elegantly relaxing green snake, which I was advised are generally harmless but one should nevertheless watch their step and chair ..yikes lol. A tour to a Tonga village was also an informative experience and as a shisha appreciator was quite curious to learn about the mfuko.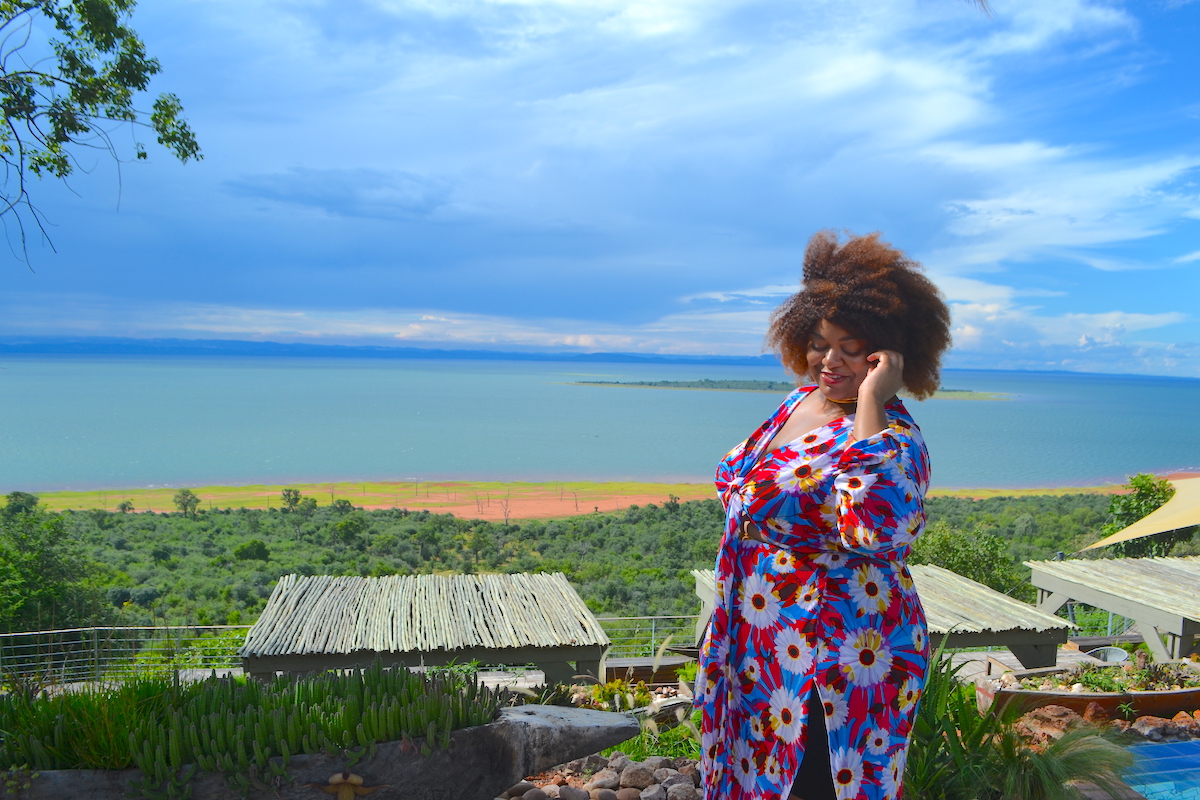 Panoramic views in Tapfumanei Munenge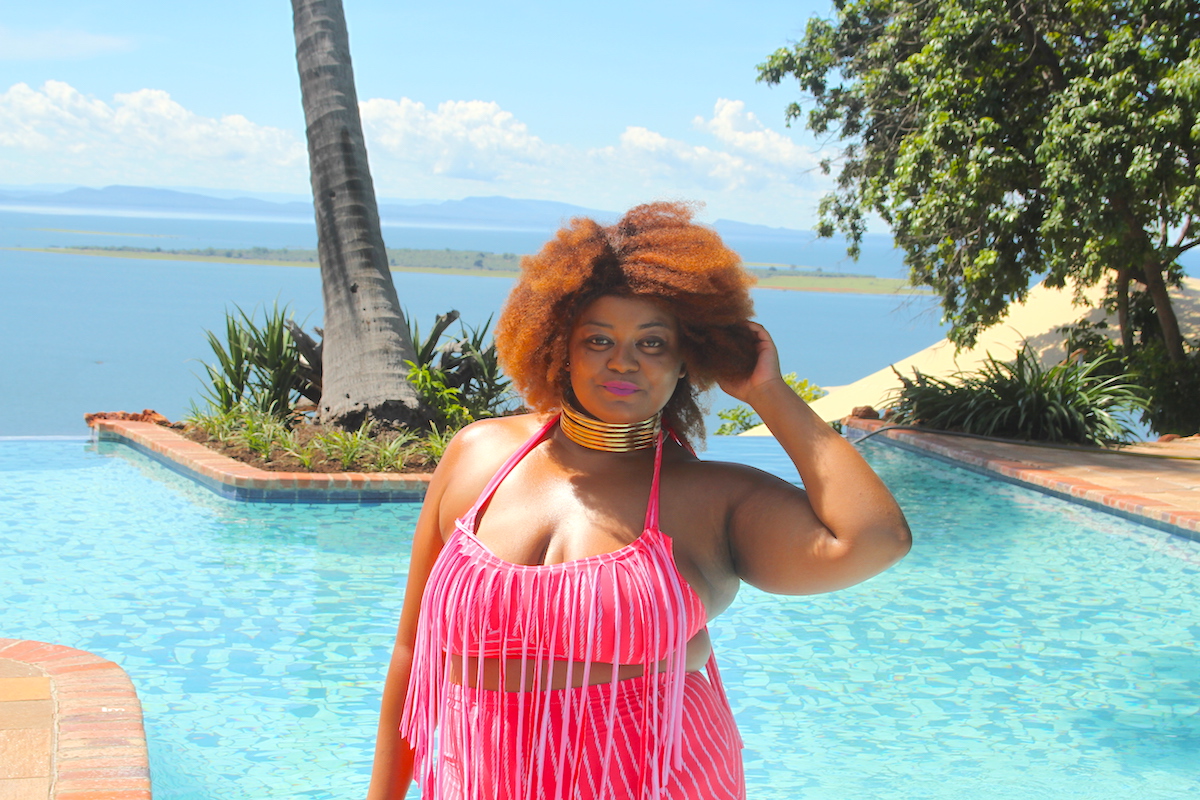 Relaxing poolside in a custom Noe eS bikini
After 3 days of paradise in Bumi Hills, the stunning blue waters, delicious food, spa treatments and adventures – I felt completely refreshed. This stunning location exceeded my expectations from the innovative décor, never ending views, impeccable service to the friendly staff. Bumi Hills is worth every digit and cent- by far the most memorable getaway of my 2018 travel adventures thus far. This magical resort is the epiphany of luxury in Kariba. A special thank you to Hope , Alf, Dickson and Madison for a lovely weekend. Amazing job by Beks and his team …Bumi I look forward to being reacquainted.
Highlights Video