After 3 months of staying home and finding new ways to keep busy at home, I thought it was time to explore more outdoor and low risk activities to do while under lockdown. As a lifestyle lover who misses travelling and being in the company of friends, picnics certainly appeared to be one of the new lifestyle experiences that are safer and "lower risk" during this pandemic. Bushman Rock Safaris newest picnic offering immediately caught my attention and was fitting of a June afternoon activity.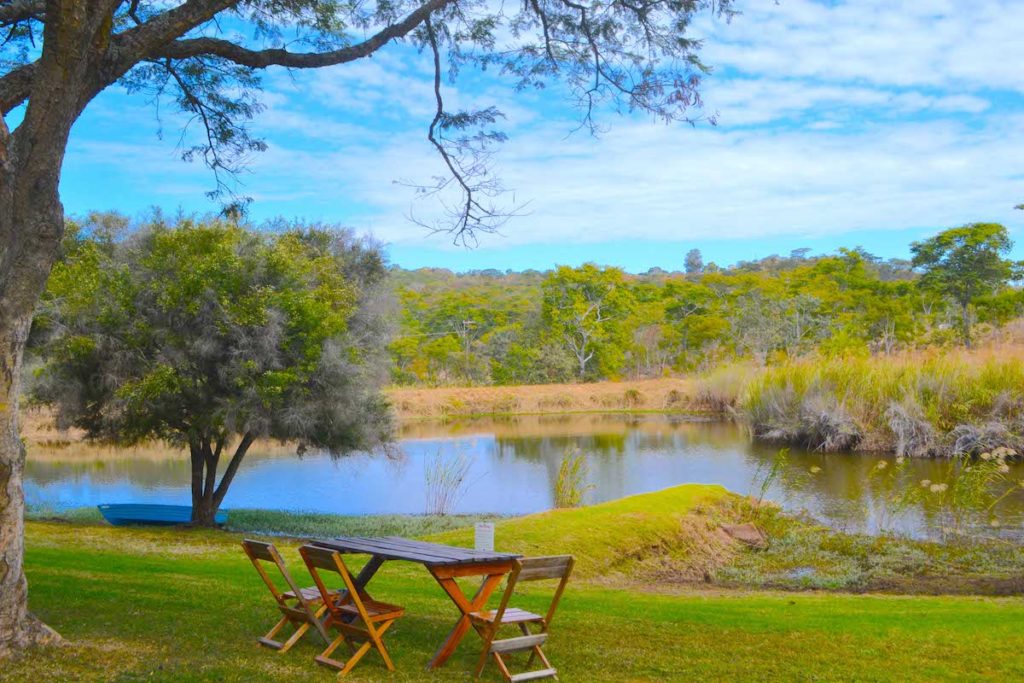 Bushman Rock has featured on my blog before and has always been a favourite weekend escape especially due to its close proximity to Harare, which is so key when fuel is a challenge as it still is. With winter officially here, sunny afternoons are always a special way to unwind and enjoy some good food and company.
In the company of my 2 good friends, we were all anxious and thankful to spend an afternoon together after 7 weeks apart under lockdown. The 45-minute drive was generally smooth with no roadblocks leading out the city but more en route towards the CBD. Upon arrival, we were welcomed by Tatenda our host for the day who took us down to our picnic spot which included an intimate table and chairs next to a waters source / pond.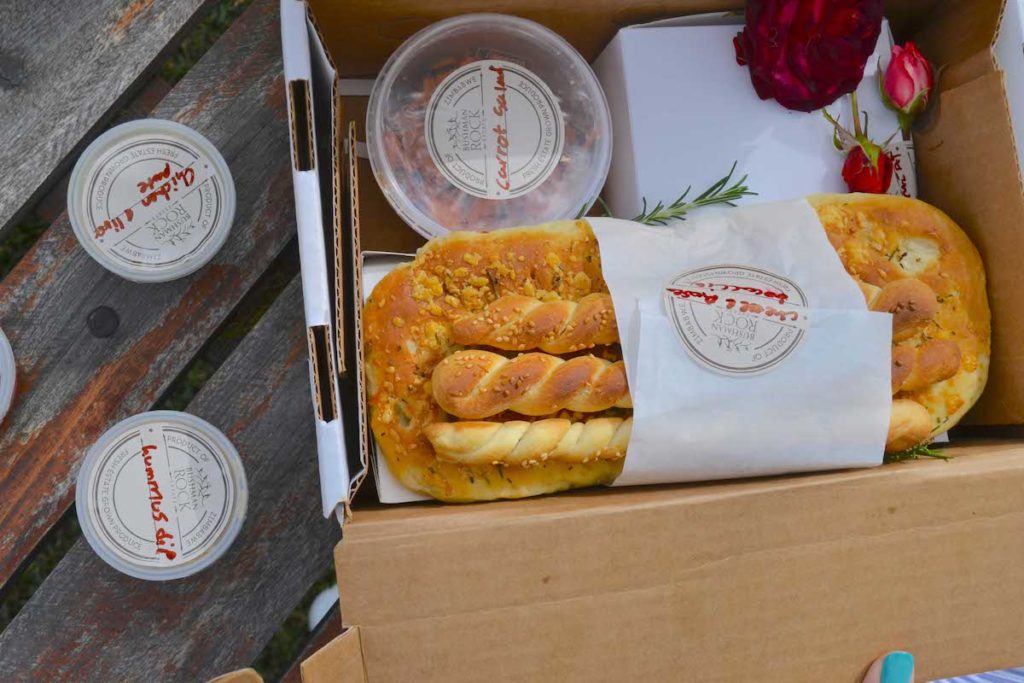 We added an extra cosy feel with our fleece blankets and cushions to enjoy the winter sun and take in the beautiful Zimbabwean outdoors. After settling in, our picnic boxes inclusive of a bottle of Bushman Rock wine and lemonade arrived.
Unboxing the box was filled with surprises and a new encounter for us restaurant folk. We had selected our boxes when making our bookings and were eager to try all 3 options. Some of the tasty offerings included a selection of breads, salmon, humus, caramelized onion and goat cheese tarts, vegetarian quiche, crackers and cheese, beef cold meat and chicken wraps. The spread also had some sweet treats to end it all with some pecan tarts, custard tarts, meringues and brownies. The food was a filling and it was exciting to enjoy new flavours and a new menu. While we are under still taking Covid-19 safety measures, it would be awesome to still enjoy cutlery and a platter plating could be more useful for enjoyment.
Video Highlights
[/vc_column_text][/vc_column][/vc_row]
Activities are also still on offer like wine tasting which have also have followed safety measures. For us the perfect end was taking up the sun and being in good company while enjoying the outdoors. As a lifestyle appreciator, being in the outdoors also allowed me to reflect on the future of lifestyle and travel. There is definitely more room to amplify outdoor offerings and still make them memorable. From beautiful picnic spreads, outdoor decor, charming lanterns, drinks under fig trees and intimate settings. I suppose the saying goes "One man's challenge is another's opportunity"
With the sun lowering, it was time to call it a day and head back home in good time .The trip back to Harare was pretty smooth with only one stop with police offices requesting our travel letters. After several weekends indoors, it was a true treat to enjoy the outdoors and we look forward to more innovative "low risk" offerings in the country. We can keep safe and enjoy the beautiful country we call home.