Imagine this? Comfortable bean bags floating on the cooling pool waters under the Zimbabwean sun sipping a cocktail overlooking the biggest man-made lake in the world! Spectacular…
After a challenging few weeks under lockdown with intercity travel banned, we all deserve a local getaway and refreshing travel encounter Nothing says HOLIDAY and RELAXATION like Kariba and a once in a lifetime lakeside getaway. A charming 2 night stay at Changa Safari Camp is all I needed for my post lockdown adventure.
Getting There  
Changa has been on my Kariba bucket list for some time now and the re-opening of intercity travel provided the perfect opportunity to explore. The journey to Kariba itself is about 5-6 hours from Harare. The road has been patched in some locations but areas around Makuti and Karoi have occasional potholes. 4 X 4 vehicles are certainly preferred and safer if you have access to them. The journey itself was mostly quiet with a few haulage trucks along the way. A Mandatory stop is definitely Lion's Den and there are some delicious burgers and easy bites to fill you up at Saucey Sue's.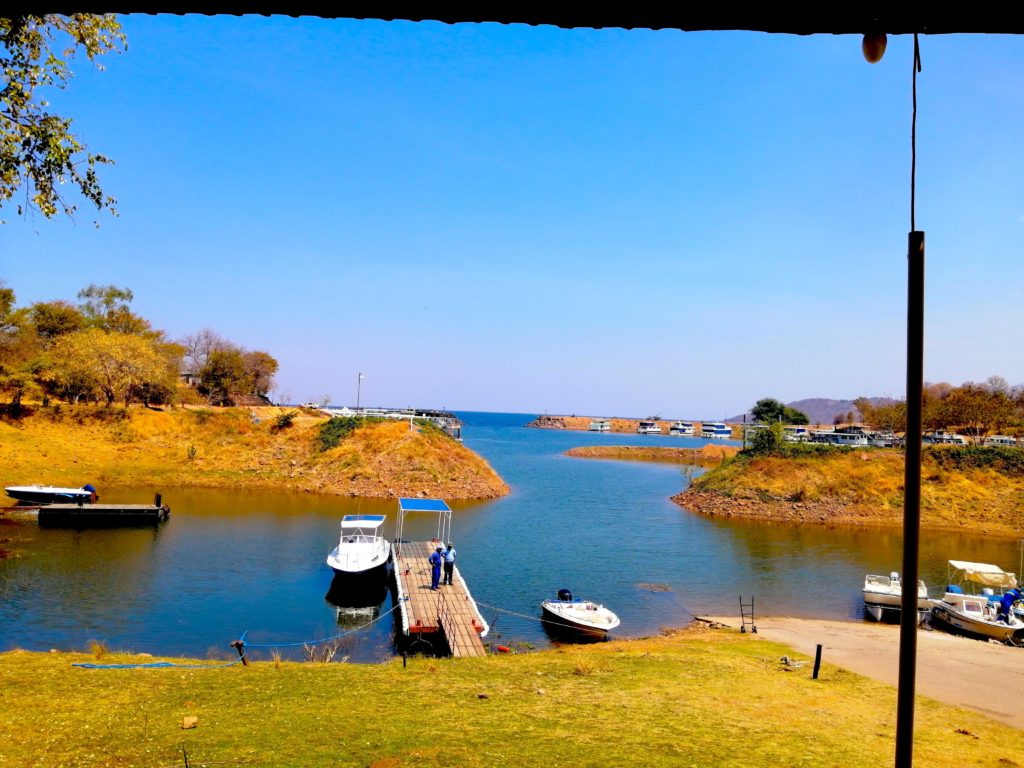 Kariba welcomes you with the magical water view and our next stop was Marineland. This is where our pre-booked boat transfer run by Avoca Marine & Transfers were waiting for us. Avoca's service was professional and impressive which was a delightful welcoming. We ran mostly on time with only one guest delaying take off. The relaxing 45 minute boat to Changa is the best way to get you into holiday mode surrounded by the picturesque waters and Matusadona National Park.  Breathtaking!
The Arrival  
 Welcomed by the smiling and warm staff, guests go through standard Covid-19 safety protocols including temperature checks and thereafter are taken on a quick tour of the camp. The blazing heat is felt immediately, so be sure to hydrate and avoid getting a mild heat stroke . Lunch was beautifully laid out and a much-appreciated welcoming after the trek to camp.  I am told their menu is seasonal and their chefs are definitely experimental with their offerings.
After our meal, it was time to unwind and explore our home for the next 2 nights.
With all rooms located on the shores of Lake Kariba, you are in for a pleasant encounter.  The camp's luxury tents blend beautifully into the untamed surroundings, each with spectacular views of the outstretched water and Matusadona mountains unfolding beyond. A truly immersive safari experience awaits! It is also good to note that there is no fencing around the camp, so you truly are in the wild and with that being said always be alert but do unwind safely.
An unexpected encounter on our first evening , was the strong winds that opened our tent door in the middle of the evening . Talk about living on the wild side! Fortunately for us , no wild animal paid us a visit.  So do make sure you secure your tent well.
Activities and The Experience   
First activity and a must for me- is POOL TIME! The beautiful and intimate pool was definitely a favourite for me especially with the high Kariba temperatures. The striped bean bags are iconic and comfortable way to cool off while overlooking the shoreline especially while sipping your favourite drink.
Among the indulgences at this charming lakeside retreat, the relaxing and easy-going ambiance certainly add to Changa experience.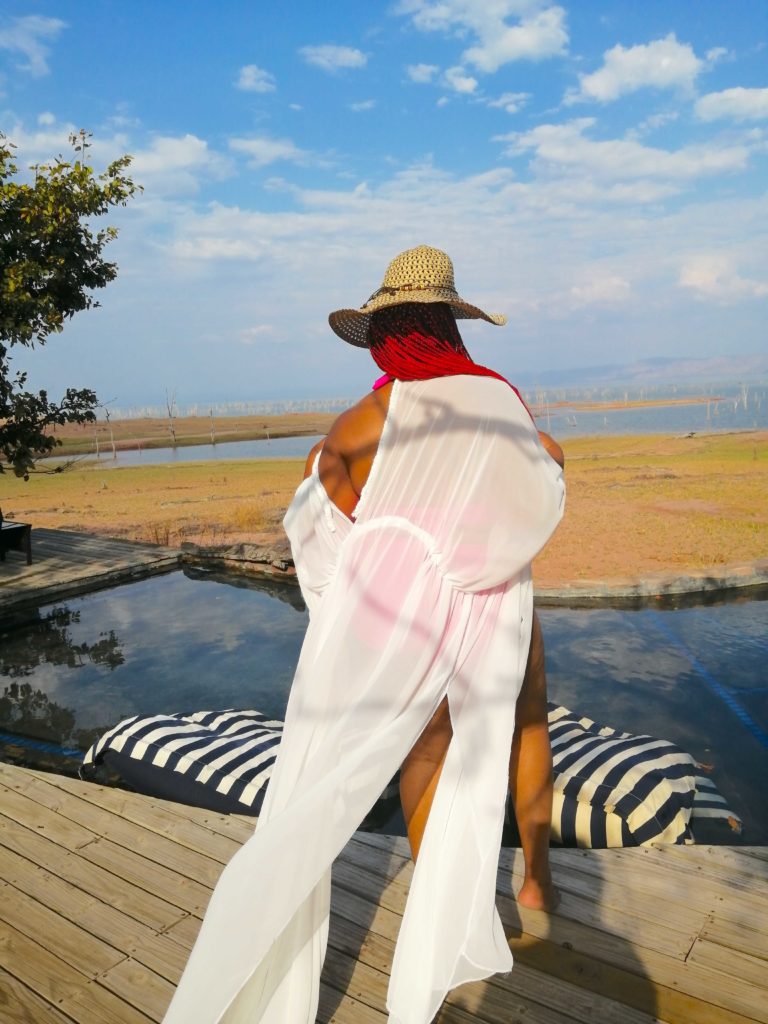 The cool early mornings might see you setting out on a guided walk or game drive .  For me, the morning wakeup call and coffee brought to our room was leisurely and the perfect start the day.
 Kariba is also renowned for the fishing experience , so you do have the option to cast off and get a catch of the day. Changa's guides are keen to share their hot spots with you while you enjoy amazing activities!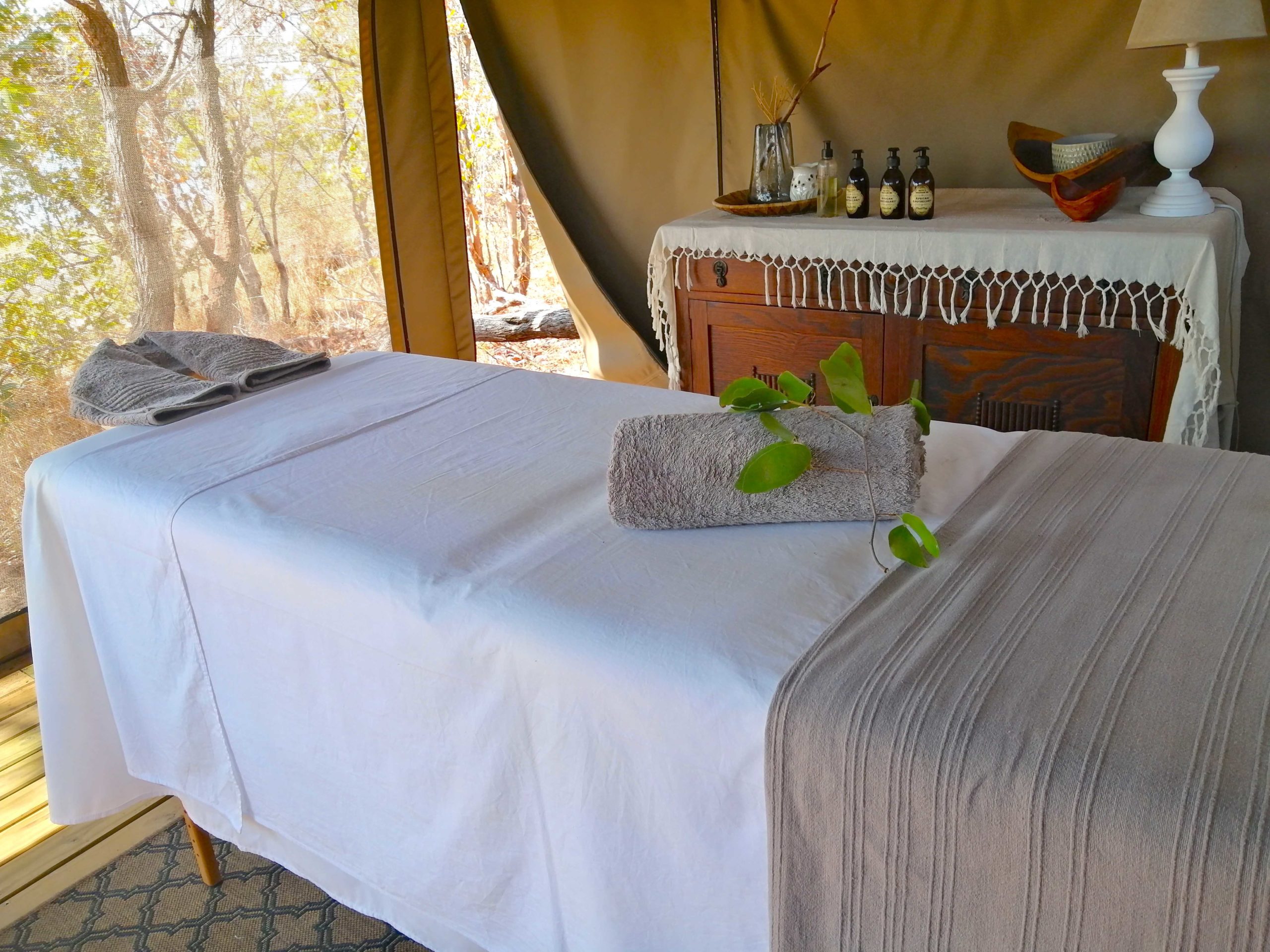 The spa also provided a wonderful opportunity to rejuvenate with a treatment of your choice; their in-house masseuse offers fantastic and wholesome body treatments, facials and manicures.  My type of holidaying.
A cooling sun set cruise is a wonderful way to watch the sun set and take in the wildlife on the shorelines. This truly is a Kariba must and perfect end to a blazing sunny day.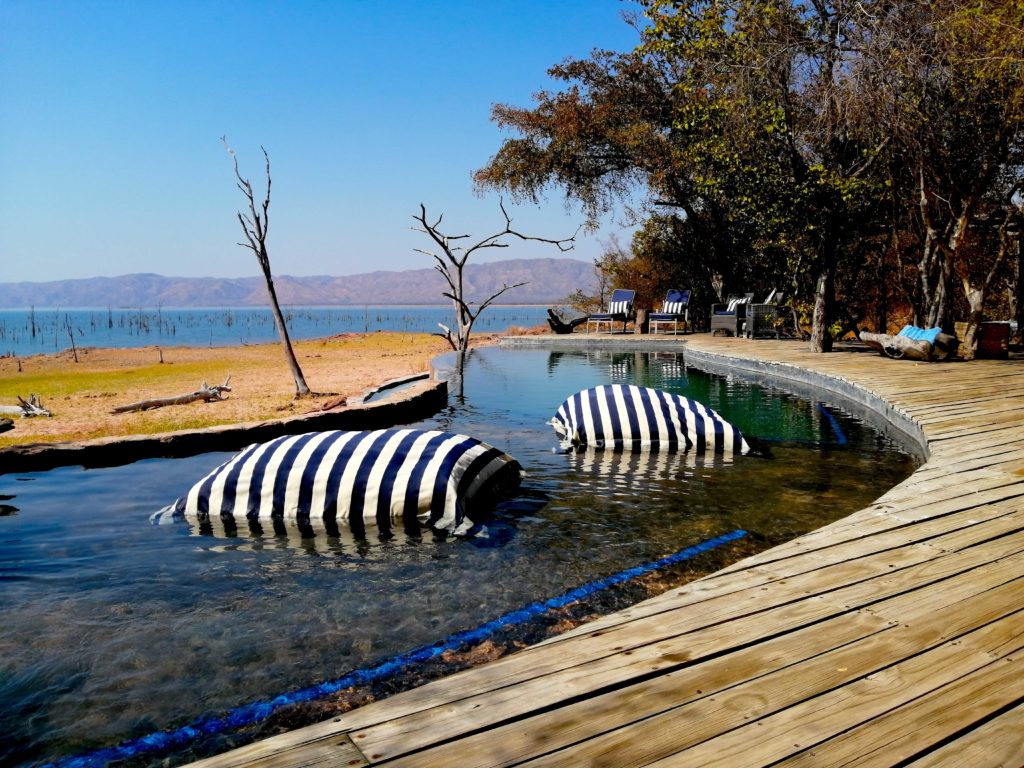 Bush dinners are an intimate and romantic backdrop, beautiful settings and every dinner during your stay is in a different spot.  No day is ever the same at Changa!
Youtube video
After weeks under lockdown, this beautiful and relaxing weekend away was all I needed to feel refreshed and balanced. Encountering Zimbabwe's wildlife and stunning blue waters complimented by luxurious service – What a treat! See you soon again Changa