My first Zanzibar experience was all that you can imagine –  It truly was magical! To mark halfway into 2023, I planned a refreshing stay at Essque Zalu Zanzibar and I share more about the breathtaking resort, the various activities, travel tips, and the overall island culture in the below video.
The property, Essque Zalu, or as it is affectionately known as " ZALU"  is located in Nungwi  ( the north of the island ) and a wonderful surprise awaits you after a long drive from the south. Guests are immediately transported into a seaside haven.
The entrance of the property is grand in all its splendor! A beautiful blend of traditional Zanzibari style and contemporary island bliss. From the impressive thatched entrance, enchanting chandelier, traditional doors, and iconic infinity pool – it's all about the ZALU Touch.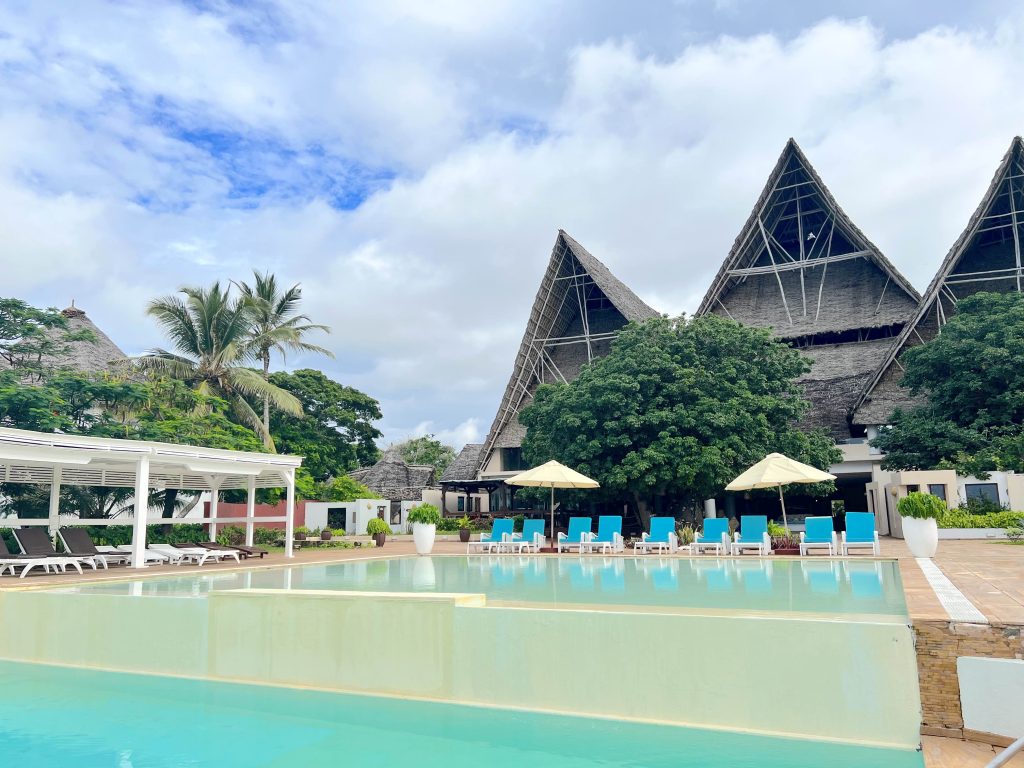 Over the next 3 days, I got to truly immerse myself in the general ambiance of the property and take in all that is ZALU. To help share more of my memorable experience, below are some of the key highlights:
The things I loved about the property:
Service- Great service for me is an added advantage and always adds to a great stay. The staff at Essque Zalu are friendly, warm, and quick to assist when help is needed. There was never a moment when the team did not rise to the occasion and were always approachable. This to me, is a must for any property.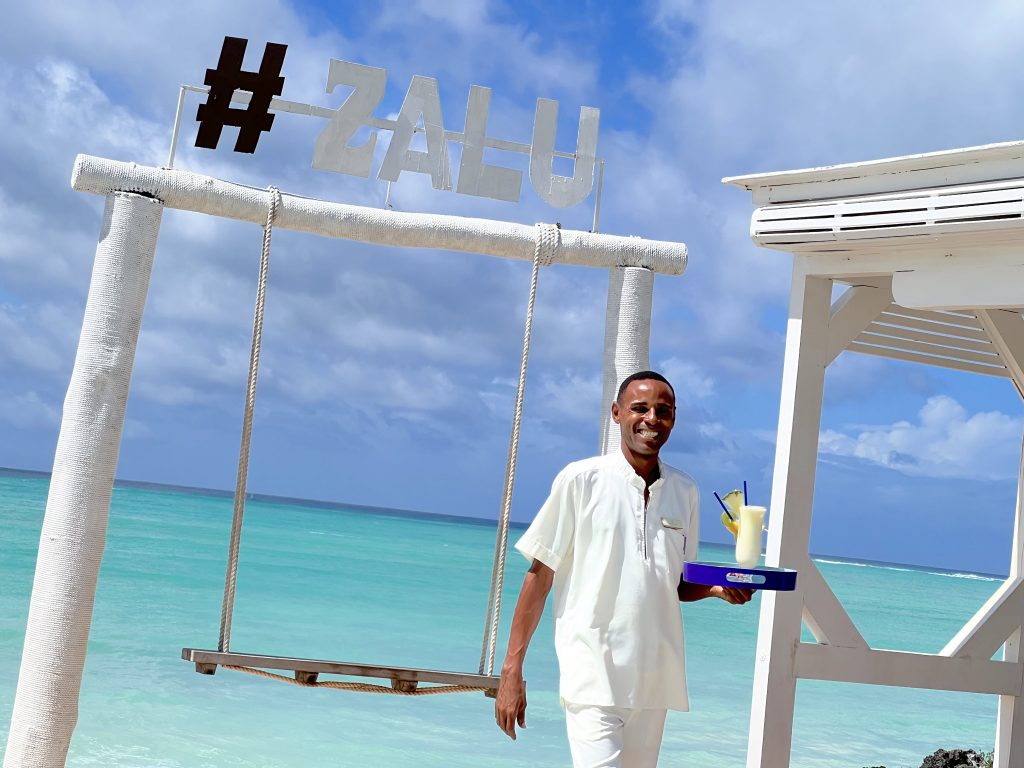 Versatility and Flexibility- The property caters to all travelers-  From group travel to romantic, getaways to solo. What I especially loved about the property is how flexible they are in tailoring a custom solution for you. This custom tailoring is important  when choosing a vacation destination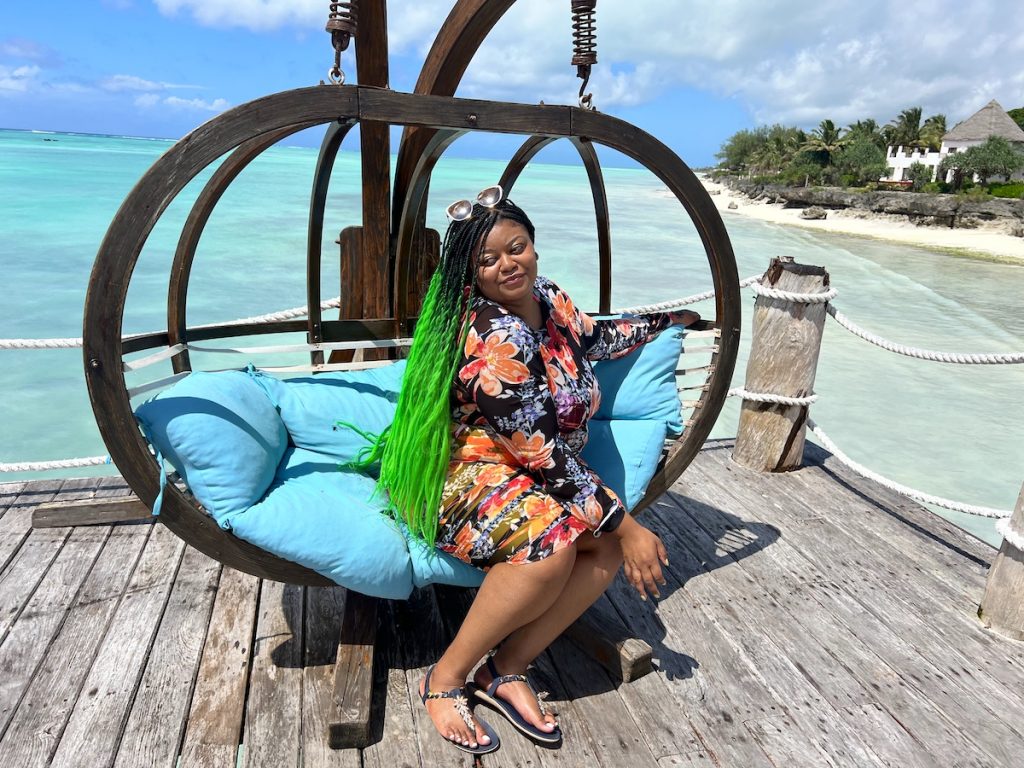 Amazing views– The infinity pool was gorgeous and on sunny days you can't help but take in the beautiful turquoise waves of the ocean as you sip a cocktail and cool off in the Zalu pool. Additionally, the jetty is also unique, and when the tides a high, it's simply magical to take in the breathtaking sunsets. Not forgetting the awesome swing area for those Instagram moments which is stunning once the tide is high.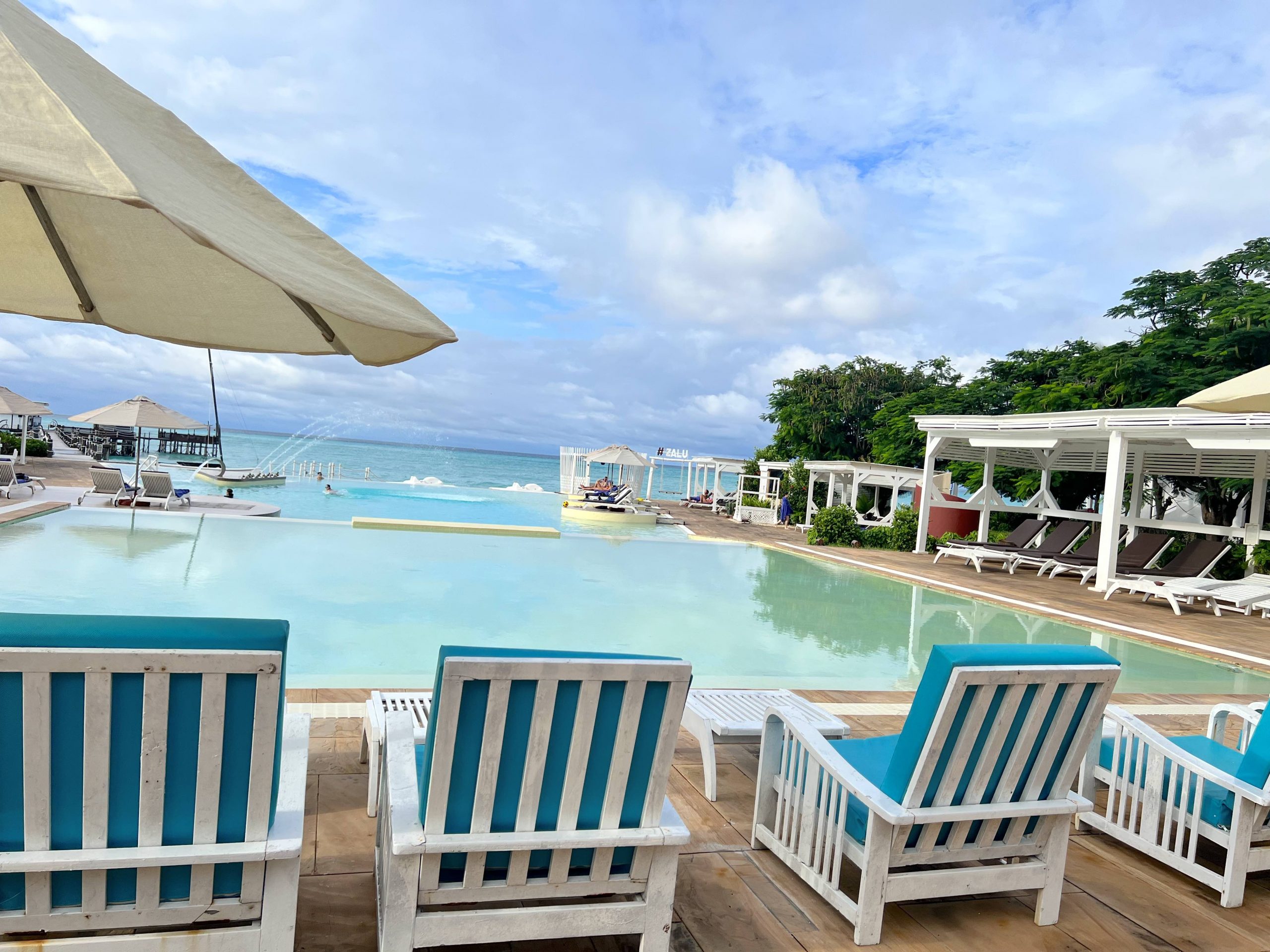 Meal offerings  – When staying at a resort – you always have to make sure the food options are diverse. I love that they had a variety of both Swahili , seafood and a la carte menus, on top of that, I had my first floating breakfast experience! What a delight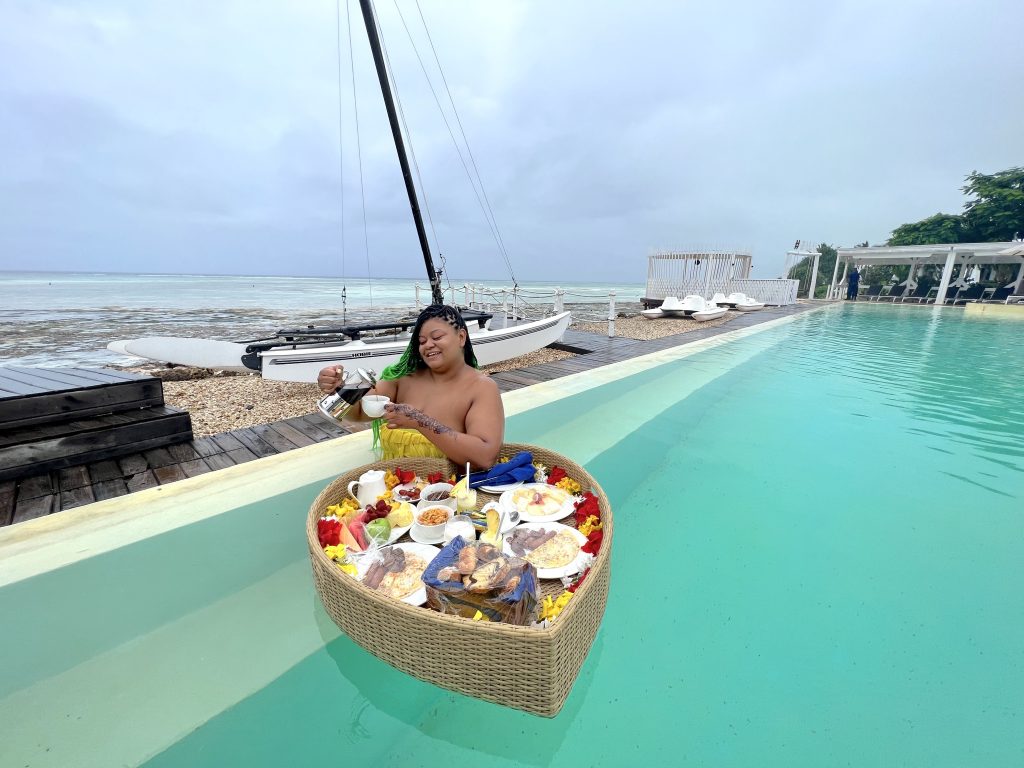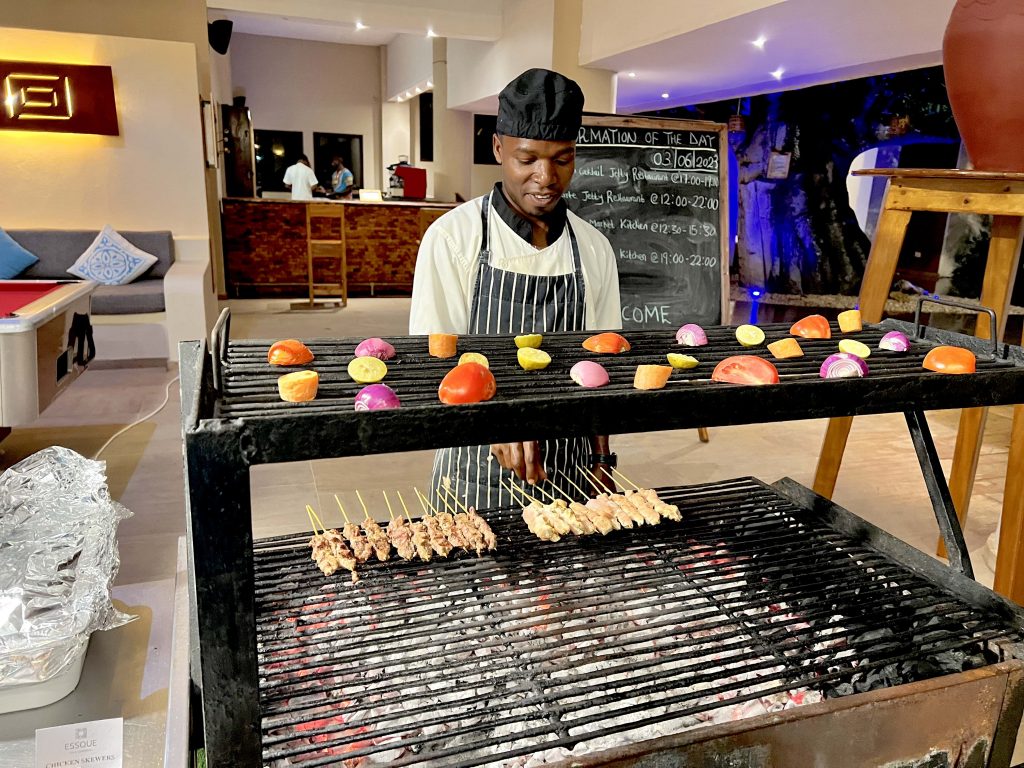 Wellbeing and Spa Experience – The spa is certainly a highlight because they have found a really wonderful way to blend of nature into their well-being offerings. I was really impressed by the massage rooms and also the products that they used.  Additionally, they also have a Masai ritual which is a well-being and cultural experience consisting of Masai rituals.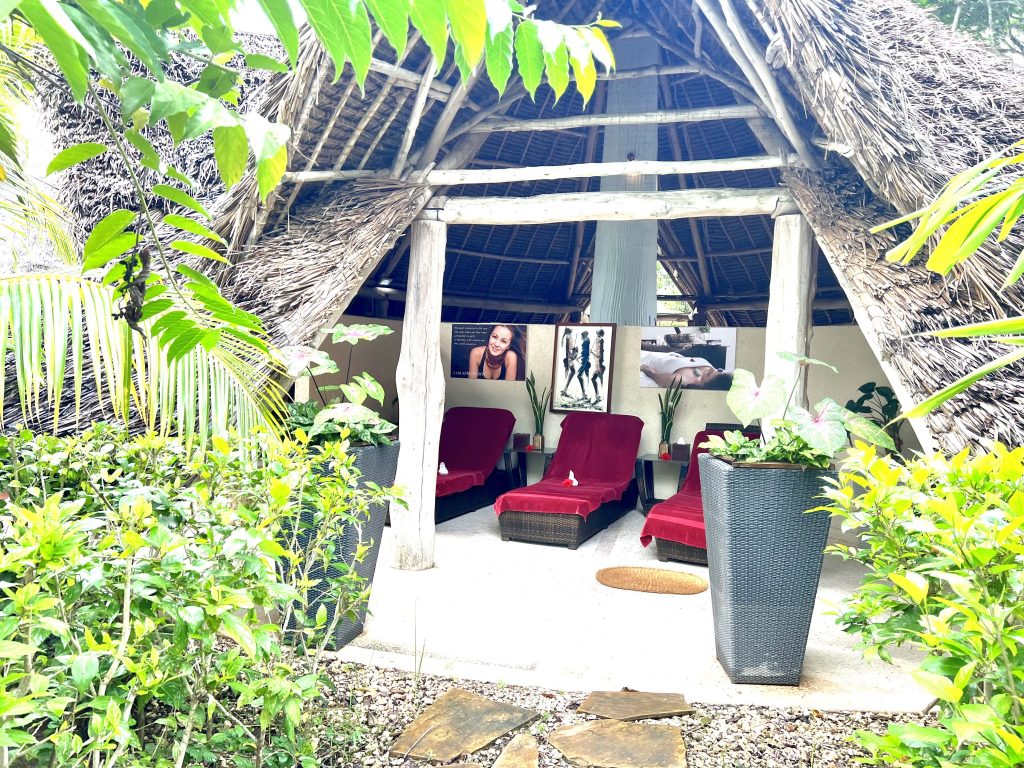 Daily Beach Shuttle– For the beach lovers I also appreciated the daily shuttle to Kendwa beach. Kendwa was great for traveler who wants to experience the sandy beach and sporting activities.  I thoroughly enjoyed Jet skiing and taking up the afternoon vibe at Kendwa Beach! Also, if you love to party, the Full moon party is definitely a fun event to plan your trip around.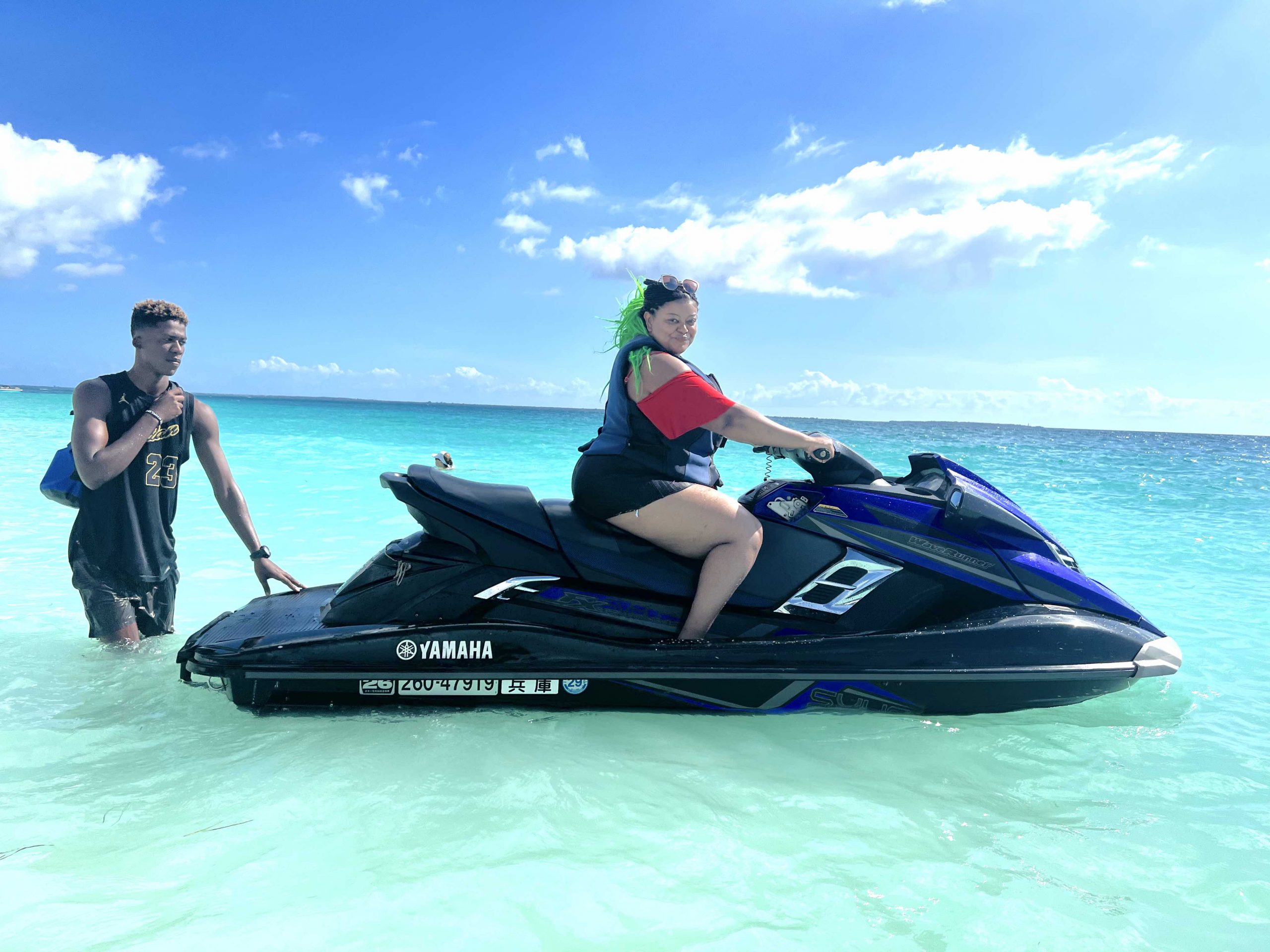 Privacy and Safety- When vacationing, residing at a secure and safe property is an important consideration. I felt safe at Essque Zalu and loved that the property was well-protected and not easily accessible to non-residents.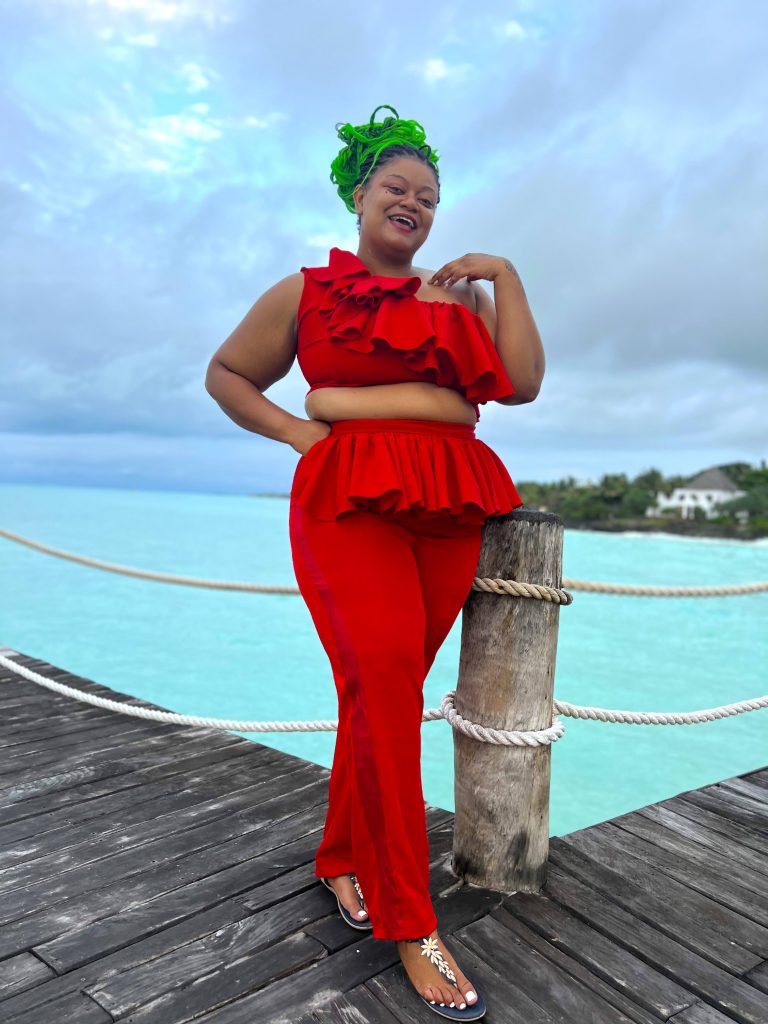 Travel Tips
Some recommendations for travelers who are planning to go to Zanzibar for their next holiday.
Time of the year/ Travel just before the high season– Travel towards the end of the rainy season to enjoy good deals as most hotels offer discounts towards the end of the low season. Try to avoid traveling in the month of Ramadan as the island is predominantly Muslim and activity generally slows down in the holy month.
Group Travel Advantages- Travel in groups can also help in terms of getting a group discount, reducing transport costs.
Enjoy a KIWM discount – Also, my followers will get to enjoy some of the below specials. To get a tailored option you can email:  and mentioned my reference, kicking it With MiMi to get an awesome deal for stays of 3 or more days. Below are some specials to consider: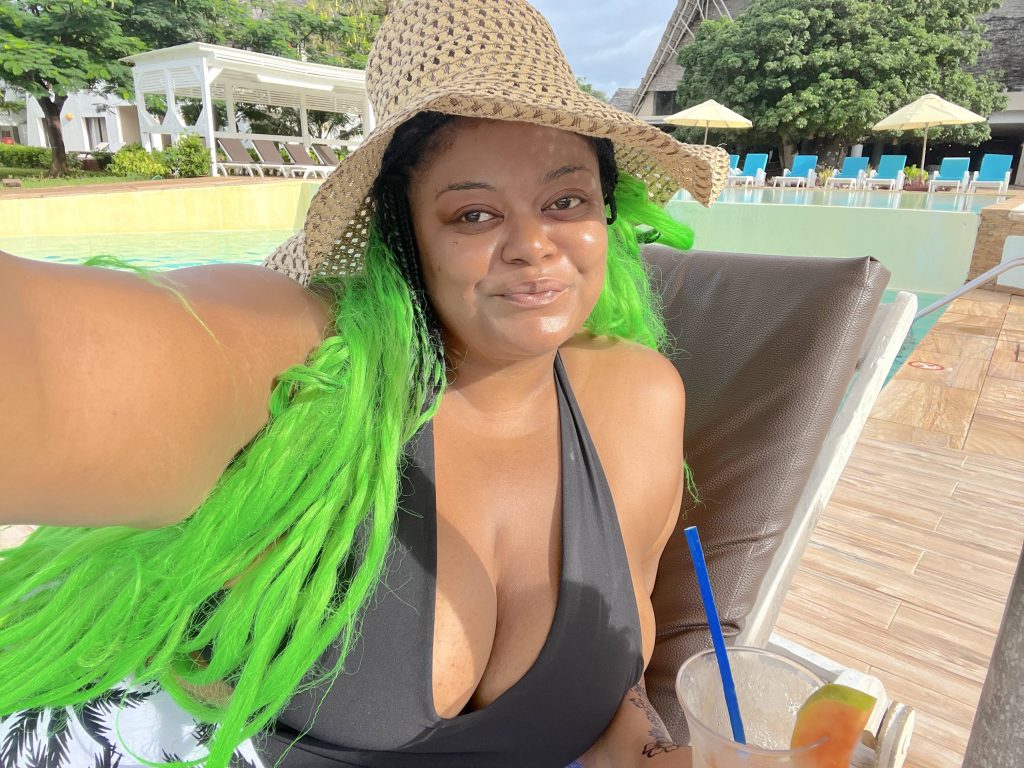 Kicking it With MiMi Specials
When booking your next say , email : sales@essquehotels.com  and quote my code KICKING IT WITH MIMI to enjoy discounts for your stay.
Female Group Travelers: 20% off the above rates for Villas, booking period 10th June – 10th August. Stay Dates October 1st – 22nd December 2023.
Minimum stay of 3 nights for the offer to be applicable

Exclusive stay in The Essque Zalu luxury villas with personalized amenities which feature private plunge pools, fully equipped kitchens, and private terraces & gardens.

Offer of 1 – Three course lunch & 1 Sundowner cocktail during their stay

Special discount on Spa services.
Couples: 10% off  from now, for stay dates September to 22nd December 2023

Romantic destination dining i.e. floating breakfast or candlelight dinner

Couples' spa package and relaxation treatments (30 mins Treatment)

1 sundowner cocktail at the Jetty Bar and Restaurant
I can't wait to go back to Zanzibar . It was incredible! Remember to tag me in your content if you chose Essque Zalu too! You can also email me on kickingitwithmimi@gmail.com .