Discovering new spots around Harare is always a delightful experience. The Flame Harare located on Harare drive and Portglen road is a new spot set to offer foodies and general lifestyle appreciators a memorable experience from High Teas to juicy grilled meals.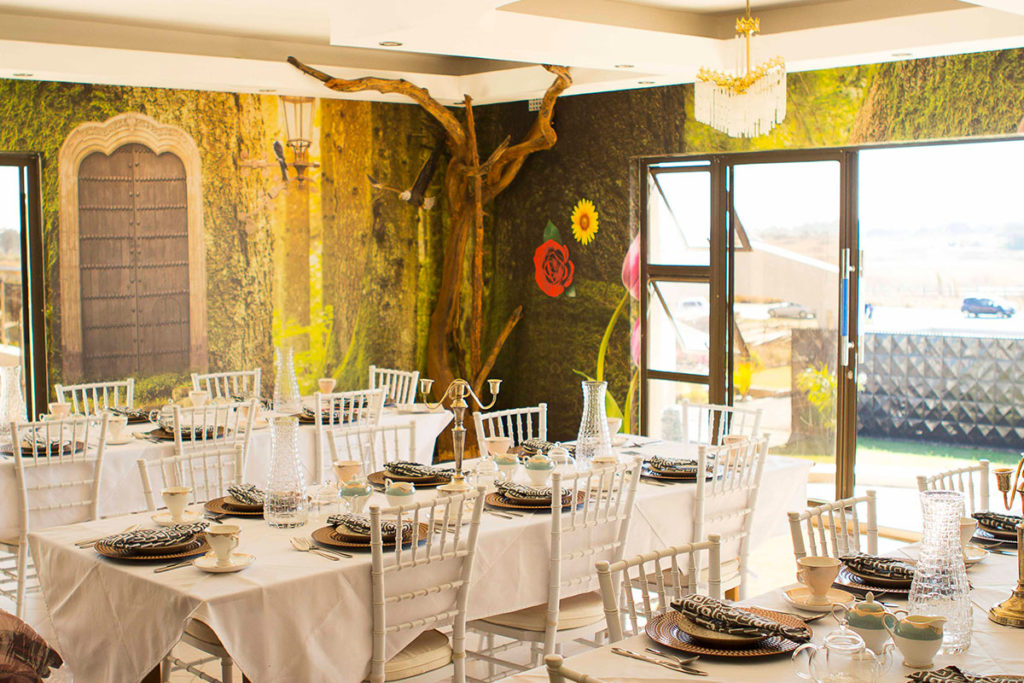 Image :  Down the Rabbit Tea Room , The Flame Harare
For now , their vibrant and Alice in Wonderland inspired Down The Rabbit Tea Room is open every Sunday and I had the pleasure of sampling some of their teas and treats on offfer at their exclusive Mad Hatter Tea Party.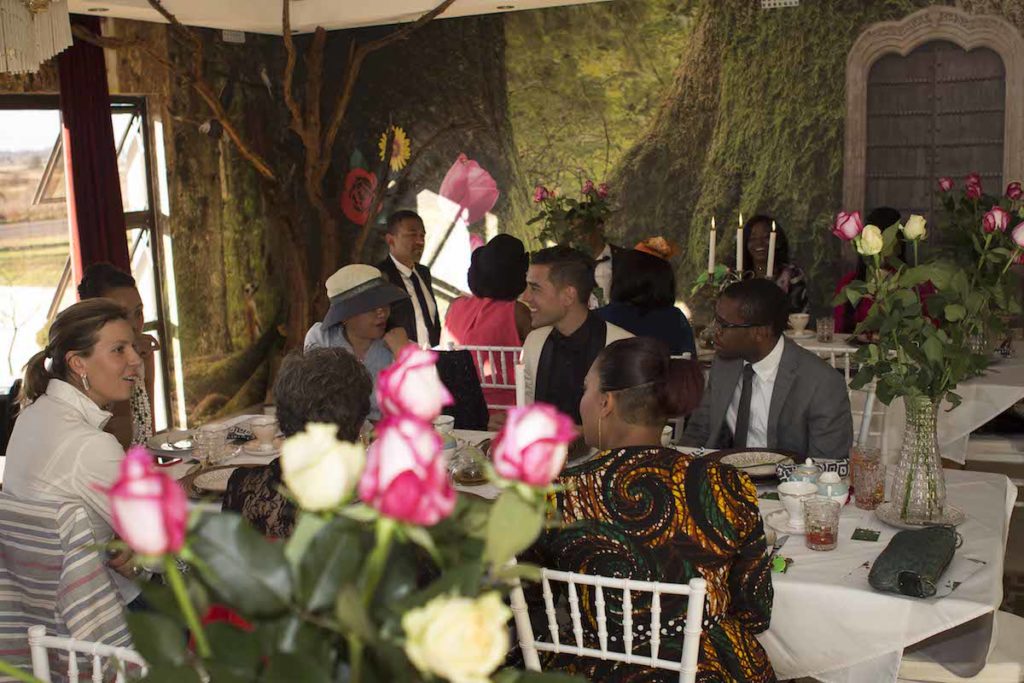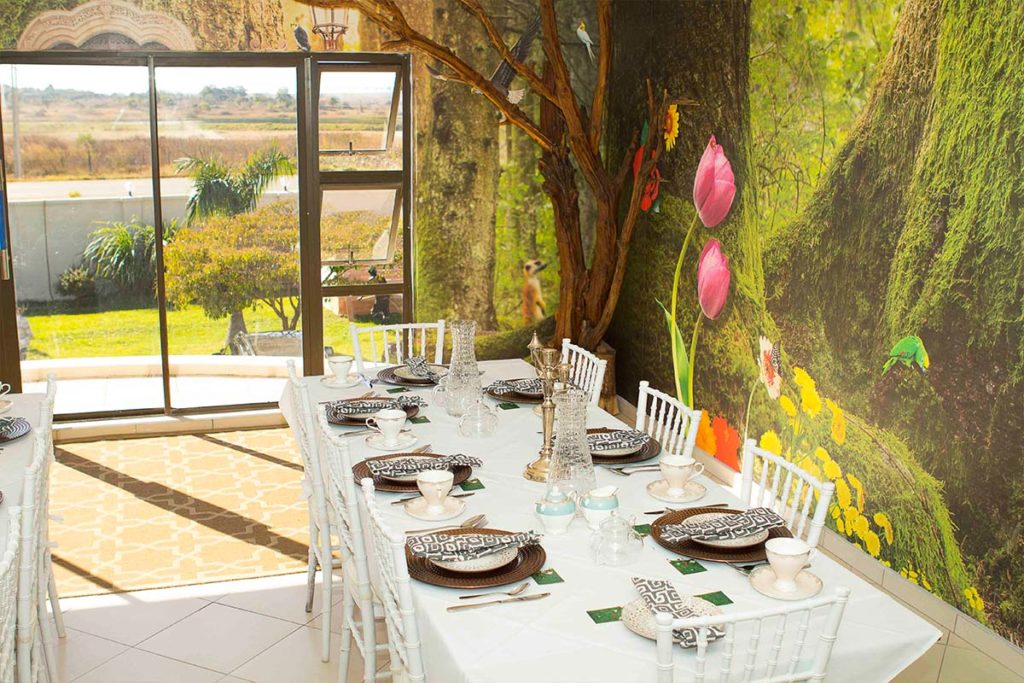 The exclusive Tea party was a perfect opportunity to take in the building, ambiance and balcony which is conveniently located with a breath taking view of the sunset in the distance. The sun sets and balcony makes this an immediate plus for the Flame.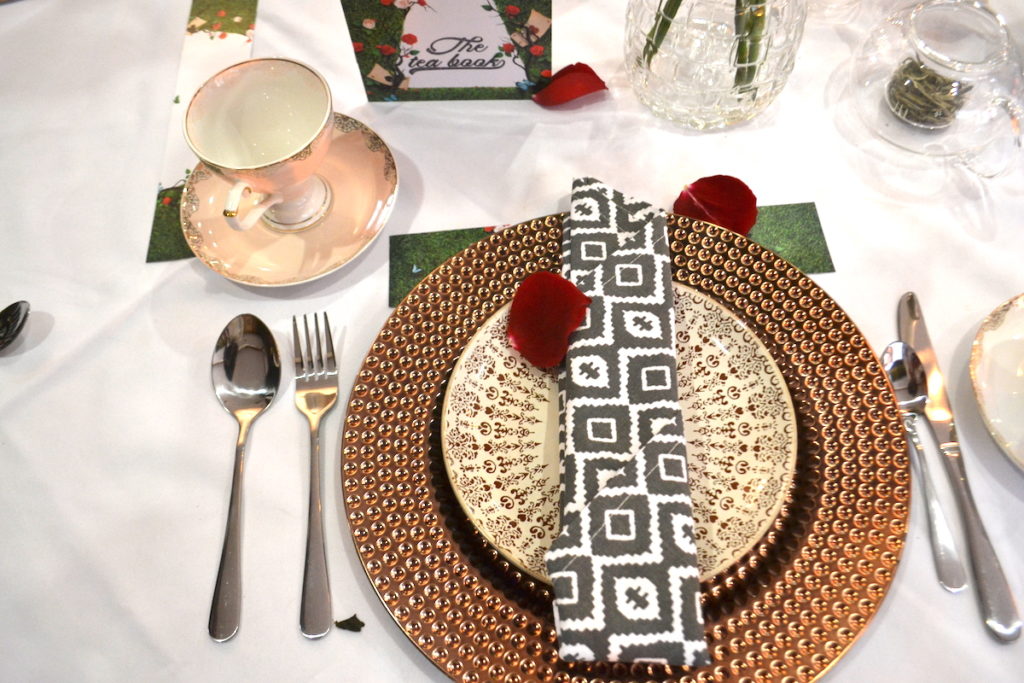 The beautifully decorated Tea room is cosy and certainly feels like an Alice in Wonderland set. The Mad Hatter Tea menu has some great highlights on it and most of their ingredients are imported such as their Danish rye bread imported from the small fishing village from Gilleleje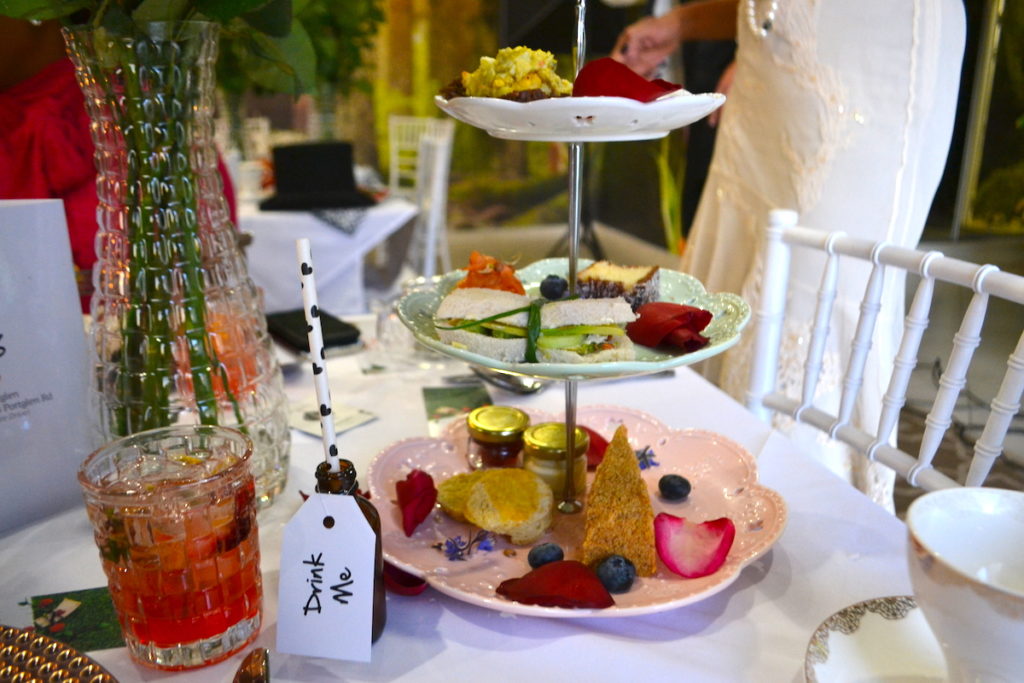 The moist Galettes of roasted butternut squash topped wth Norwegian smoked salmon were my favourite as well as their house favourite of honey cake. The menu also has vegeterian options , macarons , meringues , special "drink me" cocktails and chai fused with White Russian. Not forgetting their selection of local and international teas.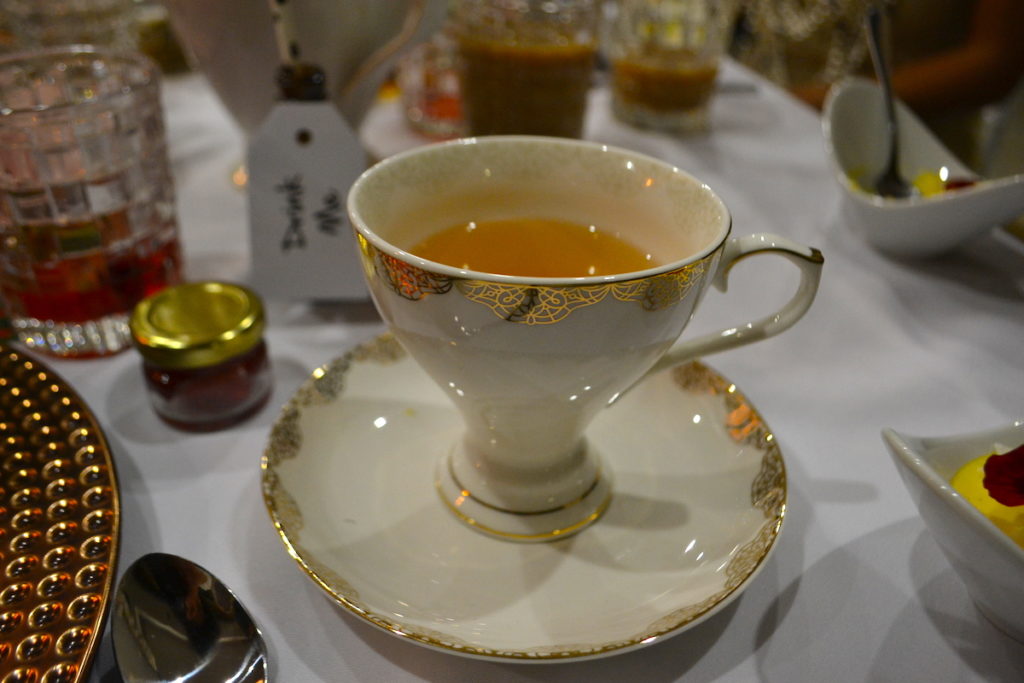 The unique and cosy room is perfect for an intimate gathering . The Flame Harare will also be expanding over the next month with a grill restaurant opening as well as business meeting facilities.
While at the Mad Hatter Tea party , I managed to speak to the Flame owner , Dr Jenny Nesgaard Pedersen about her new venture. Here are some of the highlights of our talk :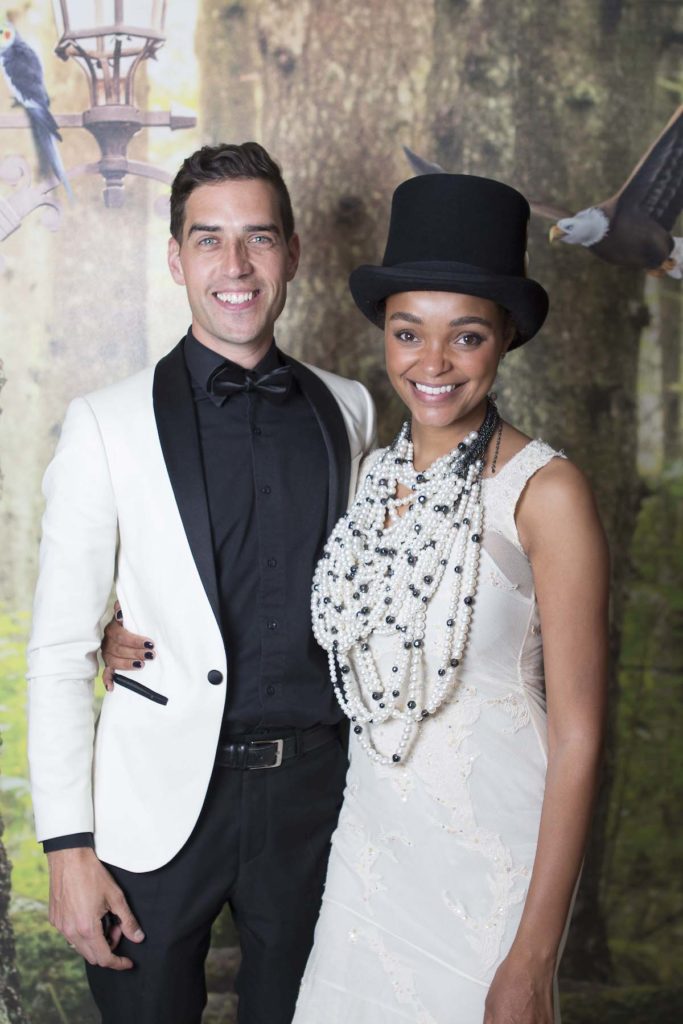 Dr Jenny Nesgaard Pedersen
When do you officially open and what are your operating hours going forward?


The Flame as a whole will have its launch August 13 with our Wine and Grill festival which will feature wine and flame grilled food but also gin, cider and whiskey as well as live music from local artists. The tea room is now open, high tea will be served every Sunday from 13:00 to 18:00. After the Flame launches the tea room will also be open on other days, so it will be possible to stop in on lunch break or take a business meeting in our tea room. The full high tea menu is by booking only, but we will offer tea and cake, scones or sandwiches without booking in advance.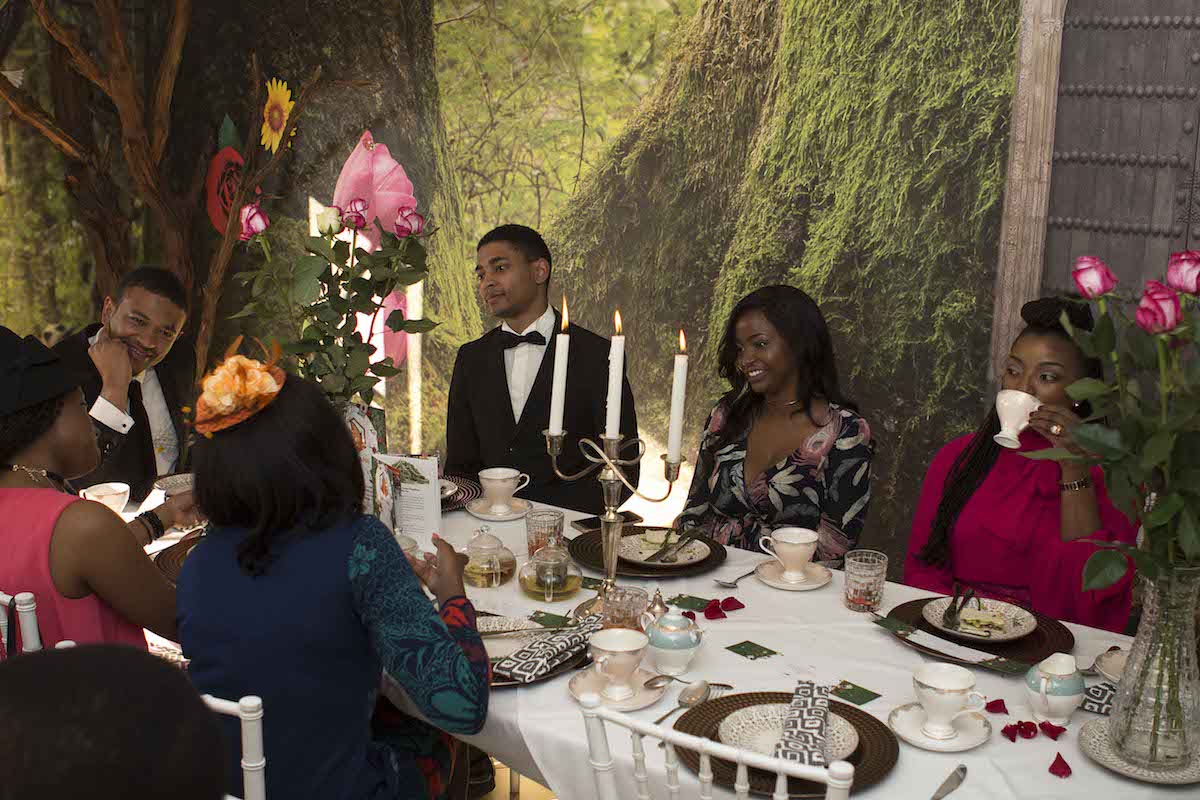 What was your inspiration?


I love high tea! I have travelled the world before settling here and each place I would have high tea at renowned locations. I love the atmosphere more than anything! So in setting up the Down The Rabbit Hole tea room I wanted it to offer a space that would transport guests away from the hustle and bustle for a few hours. The menu and the room are inspired by Alice in Wonderland, so I hope the guests feel like they are attending the Mad Hatters tea party in the middle of enchanted woods. 
What would you consider as the highlight of the Tea Room?


We worked really hard on the menu, so the food is great in my opinion 🙂 but the decor is a big part of the experience. 
What would you say makes the Flame a must visit ?


Several apsects: the food! flame grilled cuts of meat exotic and classical (we offer game meat to vegan options). The location with amazing sunsets, modern decor and general nice vibes. 
Future plans and events?


The Flame is available for weddings, bridal showers, product launches, intimate concerts, pop up gourmet food events and much more and we have all those and more planned. We will also have a multiple table pool bar and private dining rooms. 
Video Highlights
Be sure to book for your high tea experience or pop in for some tea after their official launch on 0776745631. With the magical sun set and location it will definitely be memorable!