New Cafes in Harare are always ground breaking information and exciting for foodies like myself. So the launch of Friends Café in Chisipite at Chisi Walk was definitely a welcomed development and a must visit. The cozy café is definitely for the foodie with an eye and palette for contemporary settings that are eco friendly with new offerings.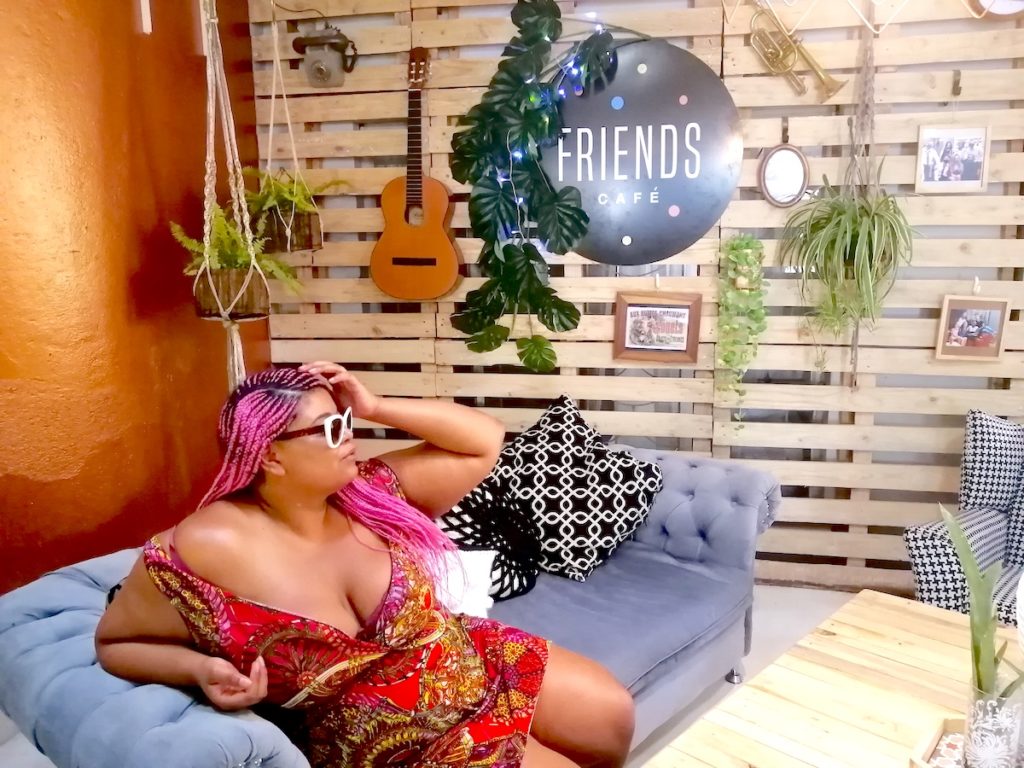 The stunning décor is an eye stopper and guests are immediately welcomed by the beautifully put together space which includes unique and eco friendly elements. The wonderful fusion of natural elements and rustic style make this truly charming. The cozy and unique  cafe areas make for this a perfect catch up venue with "friends".  From lounge corners to outdoors spots to shared counter areas there is something for everyone. The attention to detail was impeccable and adds to the café's overall ambiance. Impressive!
While on the subject of the decor, I would love to see more inclusivity in the pictures on the walls that reflect Zimbabwe whose people are just as diverse and not necessarily characters from successful sitcom. I am sure Friends fans would love the space, however for us non fanatics -it is an opportunity to bring a zim take on the this iconic show.  As millenials, we are as diverse as they get! We come in all shades and shapes and would be awesome to feature more varieties of Zimbabwean "friends", maybe in time the owners can include some of their patrons and diverse Zimbabwean groups. This would add to the  aesthetics and mood, which is ultimately about FRIENDS.
Video Highlights
[/vc_column_text][/vc_column][/vc_row]
Photos and wallpapers aside, it was time to eat after exploring the stunning space, our waiter was pretty attentive and attended to us fairly soon too. The menu is certainly ideal for the breakfast lover as there were more morning options while the lunch menu was quite limited. I nonetheless, settled on the chicken burger but was quite intrigued by the Margarita [ will try this next time].
To drink, I tried the health juice with celery spinach and ginger, which was quite refreshing. The juices were bottled and lunch date did note that gave off the impression the juice was not as fresh as compared to other cafes that prepare it before serving [ something interesting to consider] . I love ginger and unfortunately was told I could not add an extra shot to my health juice.  Flexibility for me is key and would have loved the option to add it. The juice was refreshing and I appreciated their eco friendly approach from the food to the utensils [Although our straws kept malfunctioning, pastas straws might be a better alternative lol ]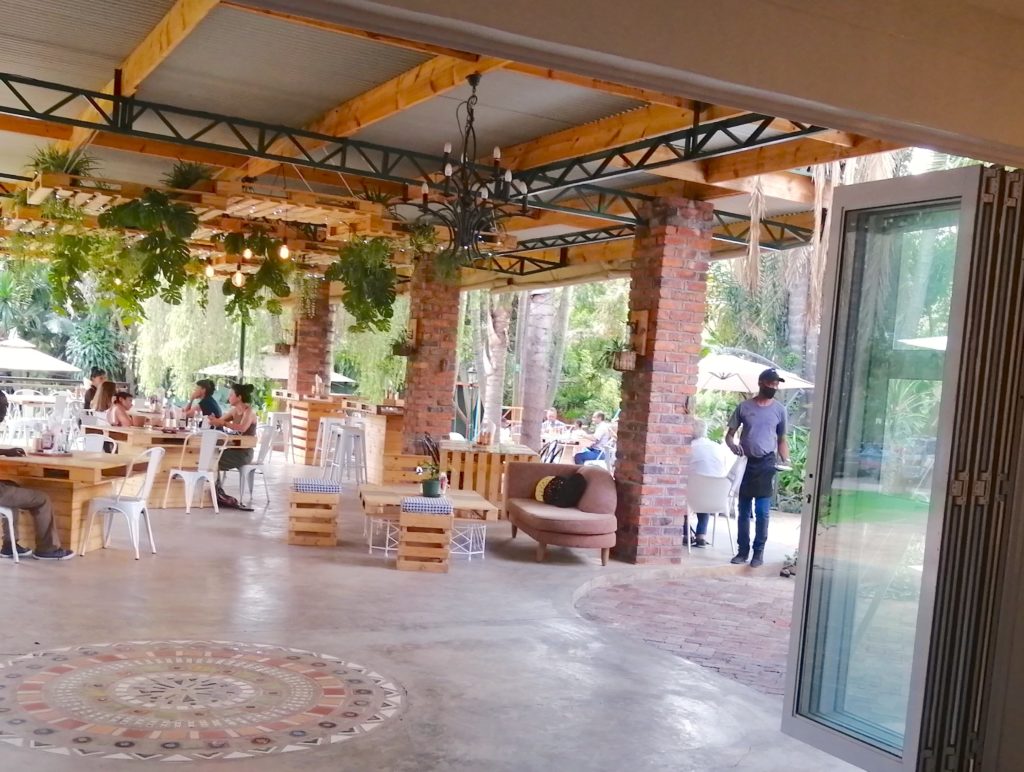 The burger was beautifully plated and brought to us by one of chefs, which certainly felt personalized and exciting. The burger was tasty and would have loved more surprises in its flavouring whether it would have been something unique to knock me off my foodie feet,
To end the very hot day, finished it off with a creamy coffee Frappuccino which was lovely and  since I love my coffee strong, I did request an extra shot of espresso. Overall, I would come back especially for a coffee stop and meetings  both business and personal. I would love to enjoy more culinary offerings especially with  show stopper dishes. A venue that looks this pretty and interesting should have a menu to match. On my next visit , I would also love to try their desserts and confectionery as you know I love a good treat!
Looking forward to more friendly experiences and diversity.