Three nights on the world's largest man-made lake in the company with friends welcoming 2020 was certainly an experience to remember! A first time experience for me being onboard a boat for 3 full nights in the Kariba waters. The concept of house boating was completely foreign to me but intriguing and excitable. From the magnificent sunsets, blazing temperatures, adventurous waves, cold drinks and wildlife and not forgetting the occasional motion sickness – houseboating is an adventure. Was it all worth it? Well here is more on my getaway…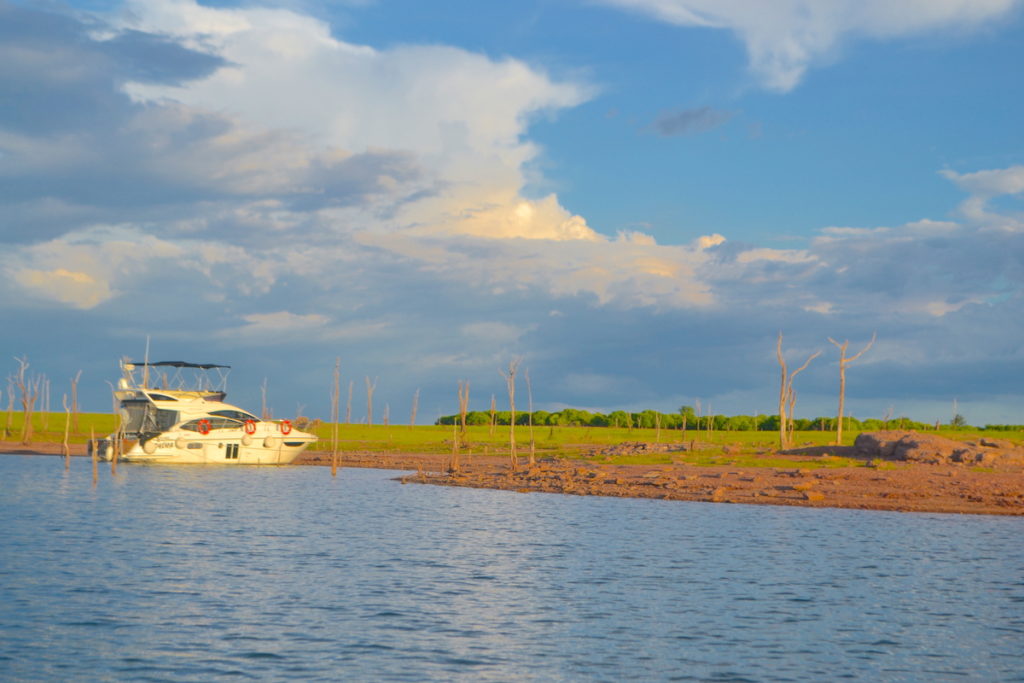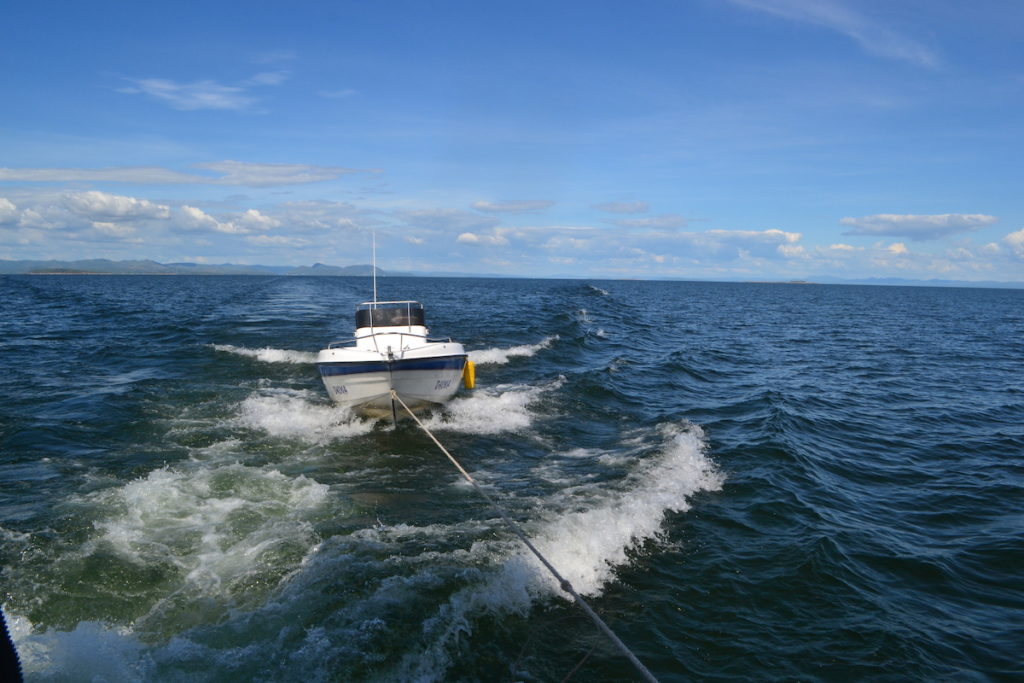 Preparing to be on water for 3 days takes a little bit of planning, with no shops, bars and restaurants you have to cater for all your needs literally EVERYTHING. For us, a planning committee was necessary especially for food and drinks. A Kariba holiday must haves include your beverages, nyama and necessary toiletries[ don't forget the tissue] and repellent . Each holiday member had their responsibilities and we shared the cost and run around equally. With that being said , make sure you have the right people on the right committees you would hate to run out of food or drinks while on the blue waters.
Travelling to Kariba definitely requires you to have a spacious and strong vehicle, preferably a 4x 4 –  the road is in a deplorable state and I would further recommend a trailer depending on the type of vehicle. For us, we fortunately sent some key items or more non-perishables in advance so that we reduced our load.
With everything all set and packed, we left early for the world's largest man made lake, Kariba. The one laned road is not in its best condition and this add to your travel time which from Harare can take up to 4 hours to get to. The journey is worth it and a stop in Chinhoyi at Lions Den was an exciting pit stop [ well maintained and busy during peak season] and ideal moment for selfies.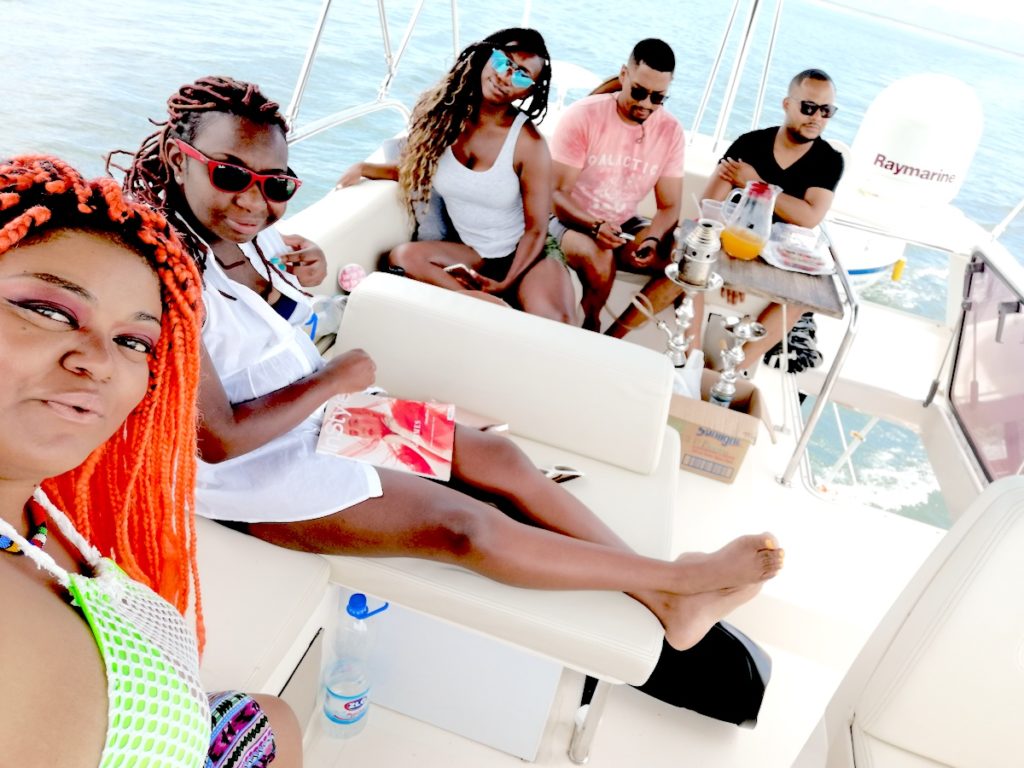 The majestic slope drive leads you to the blue waters of Kariba , the hot weather calls for ice cream at the popular Polly's. From there, it was time to get on board at Marineland. Marineland is the harbor facility, which opens during the day for all boat launching, fishing, refueling etc in Kariba. It also provides you the last chance to get any items you may have missed on your route,.
We luckily stayed on a private boat, which was inclusive of a chef and captain! So we were warmly welcomed by the team of 2 who over the next 3 days who led our water adventure while keeping us well nourished with delicious meals .The boat was modern and one of the stylish fleet with aircon which helped cool us off.
At first, the larger waves can cause some mild motion sickness for those who suffer from it. For me fortunately my body acclimatized and only the occasional larger waves caused some mild effects. This was a blessing as I often do suffer from motion sickness and claustrophobia .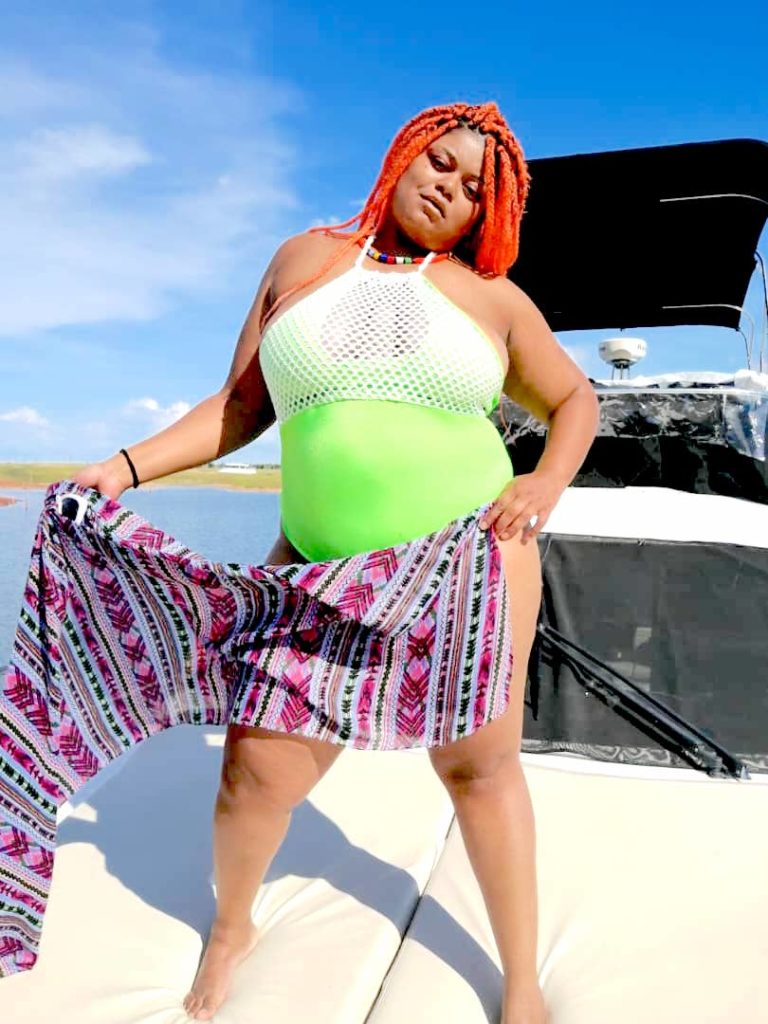 The beautiful sunny weather made for wonderful afternoon rides and the breath-taking views transported us to an outdoor sanctuary. Spotting of wildlife, the blue waters of Kariba and summer days were a delightful treat. Each day brought a new adventure and a new lake view while feasting and indulging in refreshing beverages.
I would definitely recommend getting extra waters than "needed". You will soon discover Kariba is an oven furnace and water depletes out there faster than expected. In my defense, I had predicted this after my local butcher made that recommendation to bring extra waters. The Kariba boat experience is the ultimate summer getaway from the city stress as there is occasional cell phone network. Your only issues on the water are when is my next drink. The  calming mountains and the captivating Matusadona National Park is the perfect backdrop. It is a rare outdoor experience for the lifestyle appreciator wanting to encounter the mighty Kariba.
Video Highlights
For the fishing appreciators, Kariba is the perfect holiday for you. My attempt to go fishing was not successful but definitely an early morning encounter I would forever remember. After spending 2 hours in the early Kariba sun, we had no fish to show all 3 of us who went out that morning. I can safely say, fishing is not one of my talents.With wildlife so prevalent in the area , you are often reminded about the real occupiers of this thrilling waters. So it is best to always be cautious and cognisant of that.
3 nights on the gorgeous Kariba and a glowy golden tan later [ never forget your hat and sunscreen], was just best way to welcome 2020. It was time to return to reality and oddly enough my motion sickness happened after the trip on LAND. After a long journey back [ it always feels longer returning] on that unpleasant road , I found myself struggling with being on land as my body felt it was still floating, rocking and swaying – land sickness is a thing and yes i did google it. Apparently the correct term for this feeling is disembarkation syndrome. This interesting post holiday experience was an unexpected post holiday symptom to encounter. The truth is after the fun and rare boat experience -it was all worth it, I would certainly do it over and over again even if it comes with a little land sickness [ I mean disembarkation syndrome]. See you soon Kariba.
General Cost Guide 
Cost will differ depending on the houseboat selected , the number of days and the total number of guests on board.
Transport Fuel
Food and drinks for X amount of days
Daily boat fee including Captain , Chefs Costs  and fuel