Special queens deserve beautiful getaways and that is precisely what my weekend getaway to the Kingdom at Victoria Falls looked like with the girls. Every girl's trip needs a beautiful location, stunning architecture and an exciting list of activities. The mighty Victoria Falls never disappoints and is truly Zimbabwe's most famous gem with a plethora of activities from the adrenalin junkie to the more leisurely traveller like myself. The conveniently located The Kingdom at Victoria Falls was the perfect allure looking from its great location, quality service and beautiful surroundings. The Kingdom is one of 2 Legacy hotels in the Victoria Falls known for its luxury and memorable experiences. A weekend away with my sister and bestie at the stunning Kingdom was fitting for Royalty.
The hotel's architectural design, which echoes the Victoria Falls but draws on the ancient Kingdom of Munhumutapa. The hotel features crested domes, pillars and  bridges over the many water features which all add to the relaxing unique and mystical experience in the falls . Ideal for big groups or for small intimate ones like us girls. The pool area was a favourite for me and perfect to unwind and escape from the summer heat . The falls gets pretty hot and a dive in the waters is a must to cool off.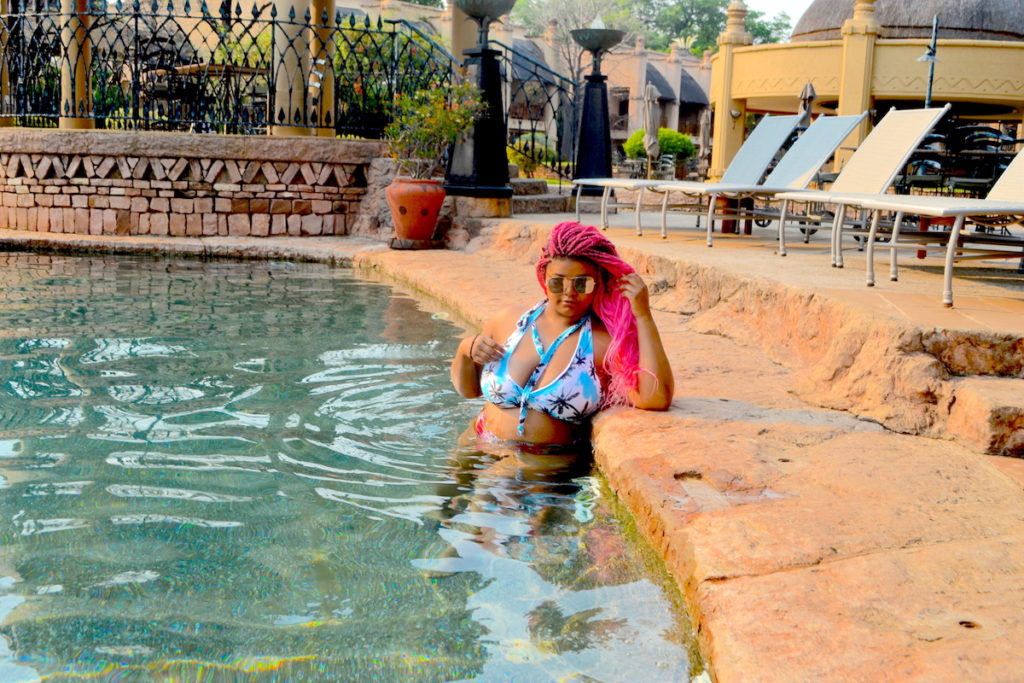 The stunning hotel is a mere five minutes' walk from one of the seven natural wonders of the world and most of the popular hotspots like Three Monkeys and Pariah! Convenient for meal times and entertainment this was a huge plus for me especially for a girls trip away. It was the perfect home to return to after our daily shenanigans from hikes , high teas , sundowner cruises and weekend adventures .
Breakfast had a wide variety and quite an exciting offering for guests too! The overall staff experience was impressive and I managed to retrieve my blazer days after I forgot it in the room . After some liaising with The Kingdom Lost Property team, I was able to retrieve my favourite blazer so this definitely impressed me .
The weekend getaway with the girls was memorable and a lovely escape. I look forward to retuning back to the smoke that Thunders for another weekend of luxury solo or with company!
Video Highlights 
[vc