Natural Hair is a popular topic and industry at the moment and it is beyond exciting to see more Zimbabwean women embrace their natural hair joining the movement taking over the globe. I have always been natural but struggled to find spaces where natural hair queens can truly flourish and get their mane pampered. So, the current revolution especially in Zimbabwe is an exciting space to watch. Introducing Harare's first ALL natural hair salon, KINKY CURLY NATURAL HAIR SALON, an innovative salon where queens and kings can get their natural hair cared for and treated.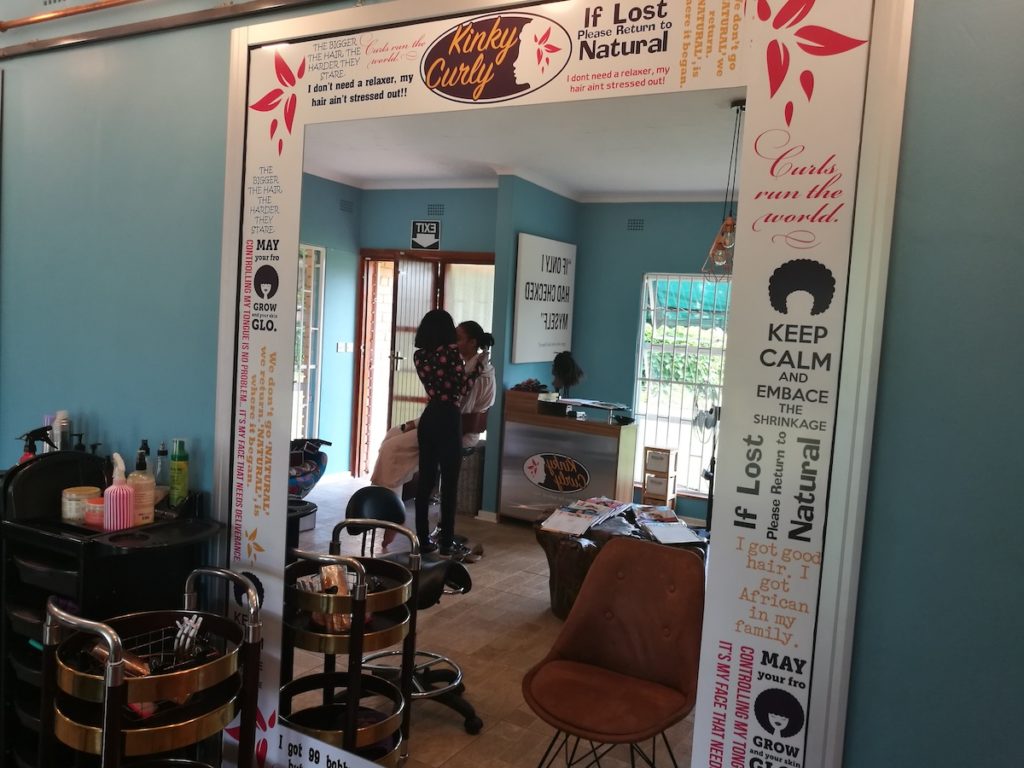 The moment you enter the salon, you are welcomed by a friendly smile from staff and you are immediately drawn to the vibrant artwork on the walls. From the beautiful natural hair quotes, warm tones to stunning images, the space is perfect for some hair loving. It is as if a queen were to enter her chamber of hair goodness and joy.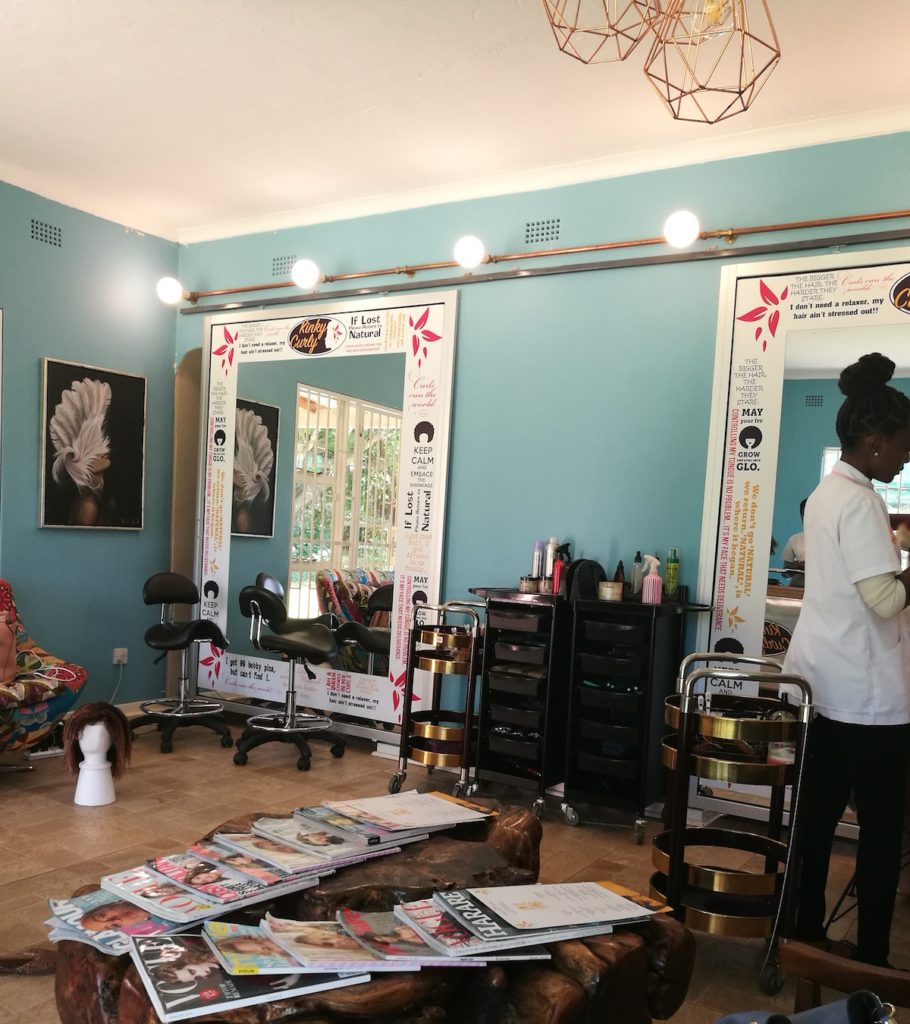 After a hair consultation, I starting my treatment using Shea Moisture's black Jamaican oil range from the shampoo to the deep condition and leave in! The whole process is exciting and the deep conditioning and slight steaming is key to treating natural hair and allows for absorption of the natural products.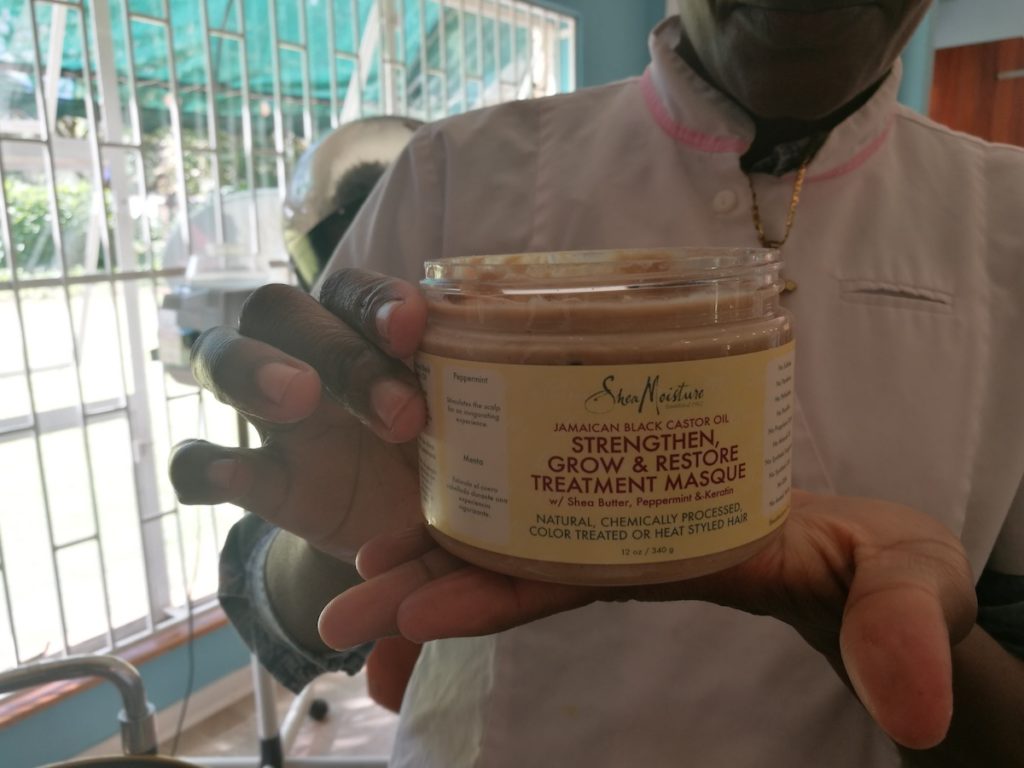 Hair salon owner, Jenny adds "With our deep conditioning treatment, we use steam to help make the hair shaft receptive to the moisture. If Hair is Low porosity the product will simply lay on top until washed off and benefit will be limited but with steam we make sure penetration occurs"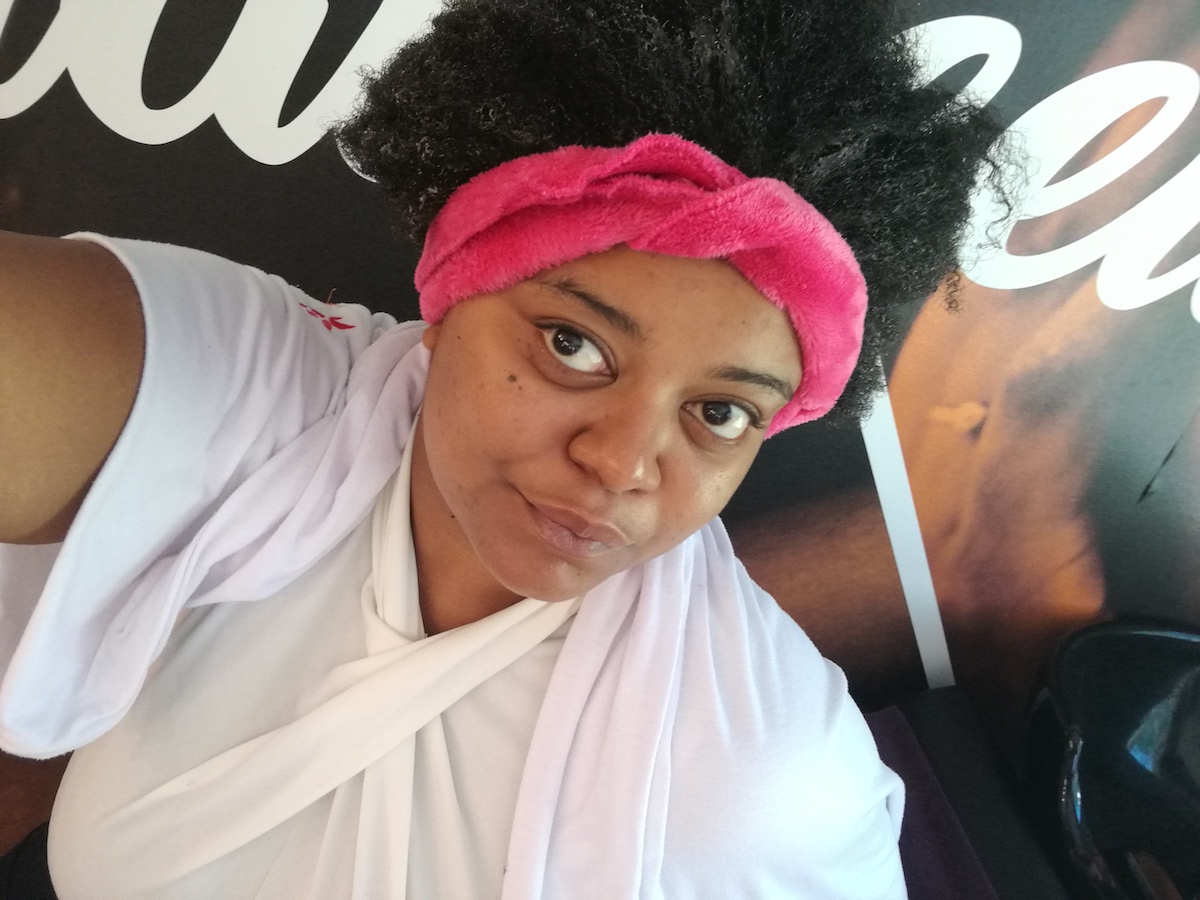 Getting into the Deep Conditioner 
After the treatment and leave in, we did a a quick blow dry and I immediately felt the different in my texture, it was softer, healthier, fuller and well moisturized. Such an instant result is rare and I loved the end result. Being part of the Natural hair movement however does not mean that I don't get to enjoy some fun wigs and my custom tailored natural hair wig was a fun way to explore natural kinky  hair wigs. We opted for a light brown afro as you all know I love colour! The beautiful light brown Virgin Brazilian wig with an Afro kinky texture transformed me from a black-haired queen to a brunette goddess. The transition was MAGIC!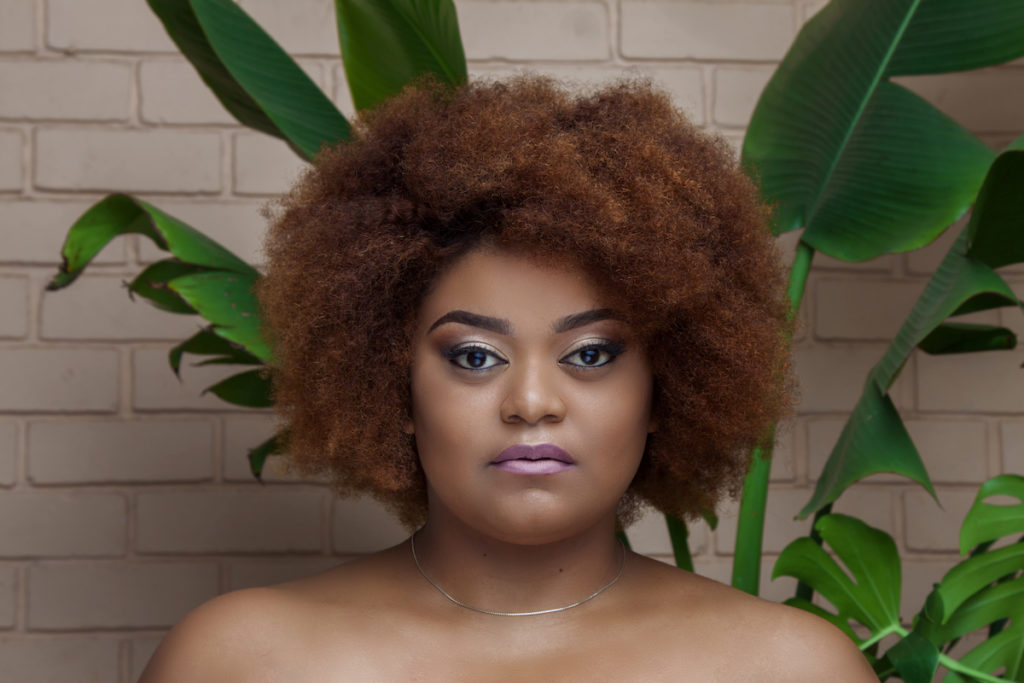 Custom Virgin Brazilian wig with an Afro kinky texture
For the natural hair enthusiast, it is exciting the salon only uses natural products and that they have a strong focus on hair health. As a result, this feeds into their offerings and they do not offer anything that compromises hair health like box braids and synthetic hair which are not on their hair menu. Jenny adds, "The synthetic hair rubbing on the shaft compromises the hair and leads to breakage and lack of length retention. Also, edges can suffer tension alopecia due to the weight of the hair. So, with our protective styles we use human hair or we use low tension methods for installing".
Video Highlights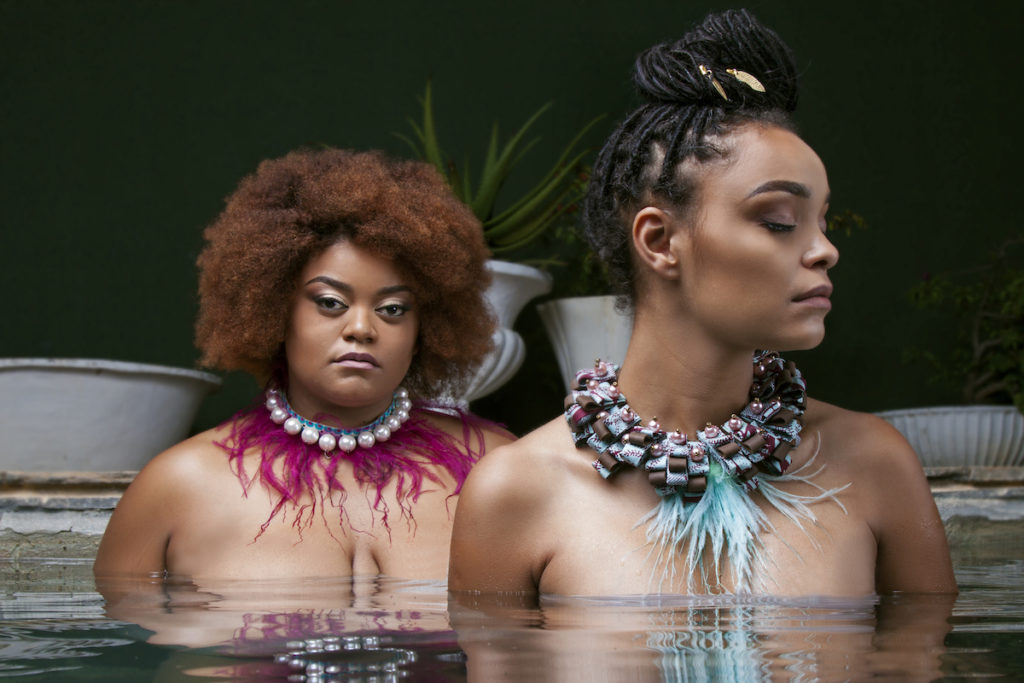 It is also exciting after their move to Golden Stairs, they have added colour to their offerings as people have been requesting more colour and so you can now get afros with a touch of colour too.  Not only is colour new but you can also get your pedis and manis in the brand-new nail section at the salon! There are also more additions to come in the following months.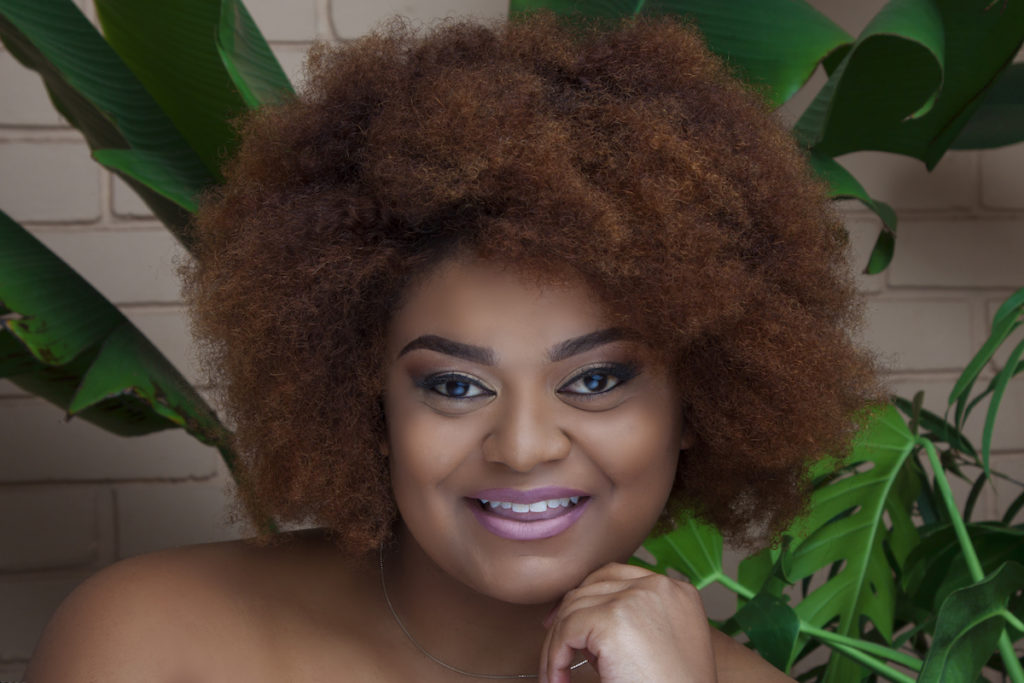 Would I go back for a treatment? ABSOLUTELY. I am so impressed with the experience I received and worth the money.. The Kinky Curly team and I have collaborated to do a 7 Day Special of Giveaways. Each day we have different awesome giveaways so you can also enjoy some pampering and hair care.  Make sure you follow Kinky Curly on Instagram here and me here stay in the loop of the awesome giveaways. For now, this our first gift ….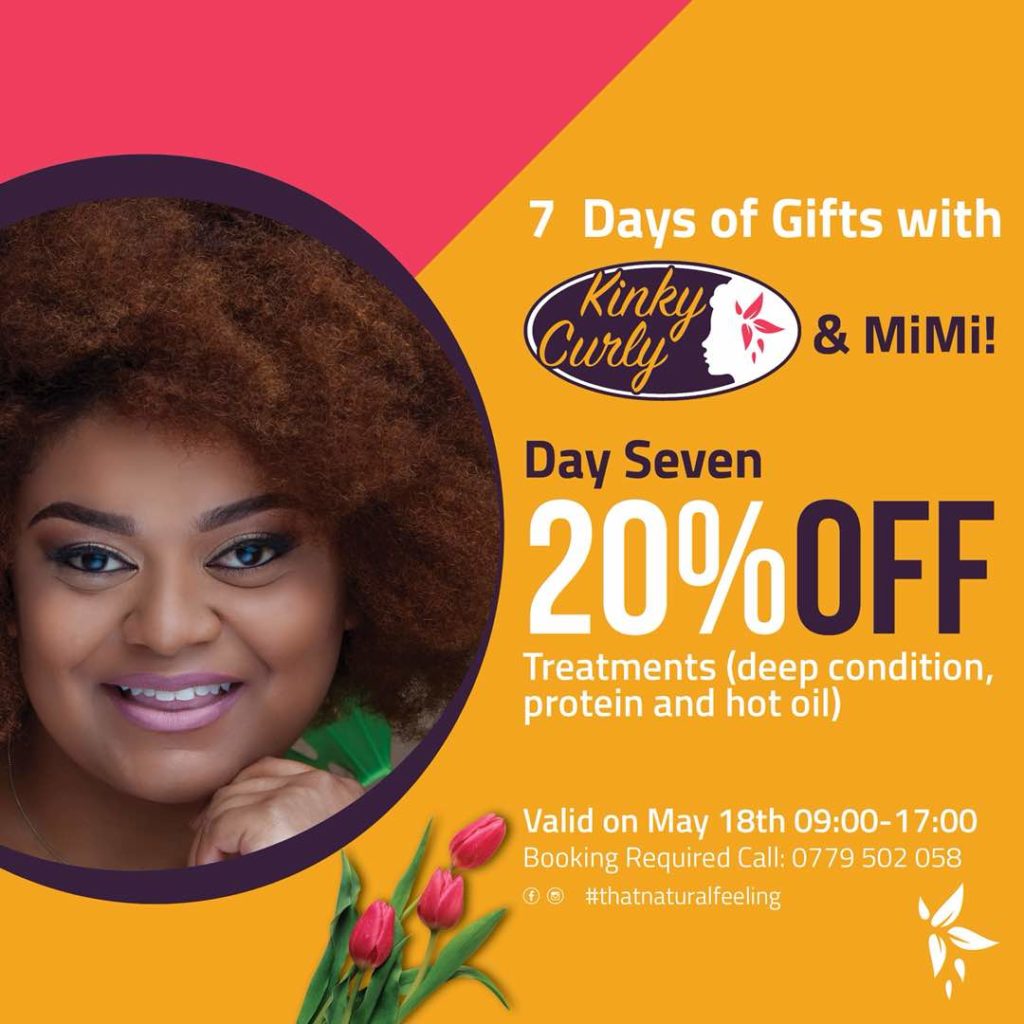 Also watch this space for the official relaunch of the Kinky Curly Natural Hair Salon on 25 May with some awesome activities and gifts planned
Location.
72 Second Street Extension, Mount Pleasant Harare, Zimbabwe . Call 077 950 2058