Little Paris over the years has established itself as one of Harare's top interior design consultancies. Headed by the talented Rufaro, she is the creative eye behind a number of Harare Boutique-style spaces like Gelato Crema and Posh.  Her signature Parisian style and ability to repurpose furniture giving it a new but timeless look and feel have made her of the top names in Interior design.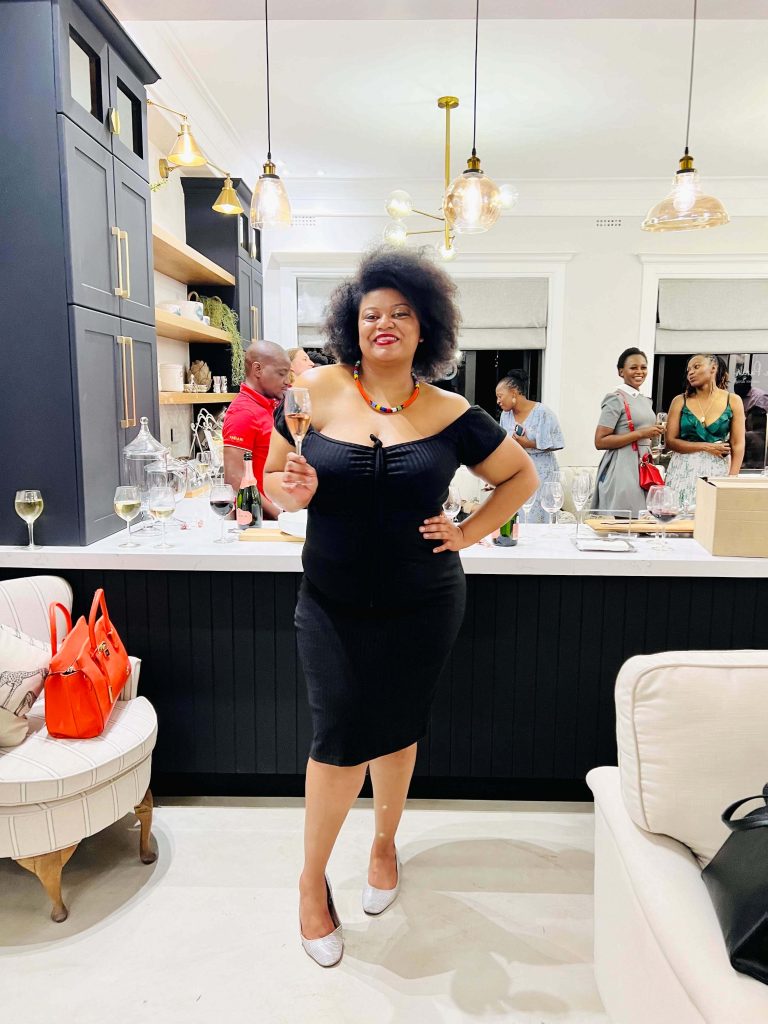 What we loved
Oh the Wallpaper was absolutely stunning, not only did it add a warm feeling to the room, it definitely made the ceiling stand out.
The repurposed chairs and printed fabric collectively gave the dining room chairs a regal and chic finishing
Little Paris scatter cushions are one of their signatures and their unique prints make it a great addition on a comfy couch which by the way are also on sale and custom-made.
 
Little Paris has a great way of collaborating with other local suppliers like local paint, tile suppliers, and carpenters which makes it fantastic and convenient for businesses or homeowners looking for someone to manage their interior design projects.
The attention to detail is immaculate from alignment, spacing, and textures to tones and colour palettes. For me, this is a big win and is precisely what their clientele is looking for.
Lastly.  the bubbles and wine were a perfect way to take in the showroom while networking with Harare interior design movers and shakers.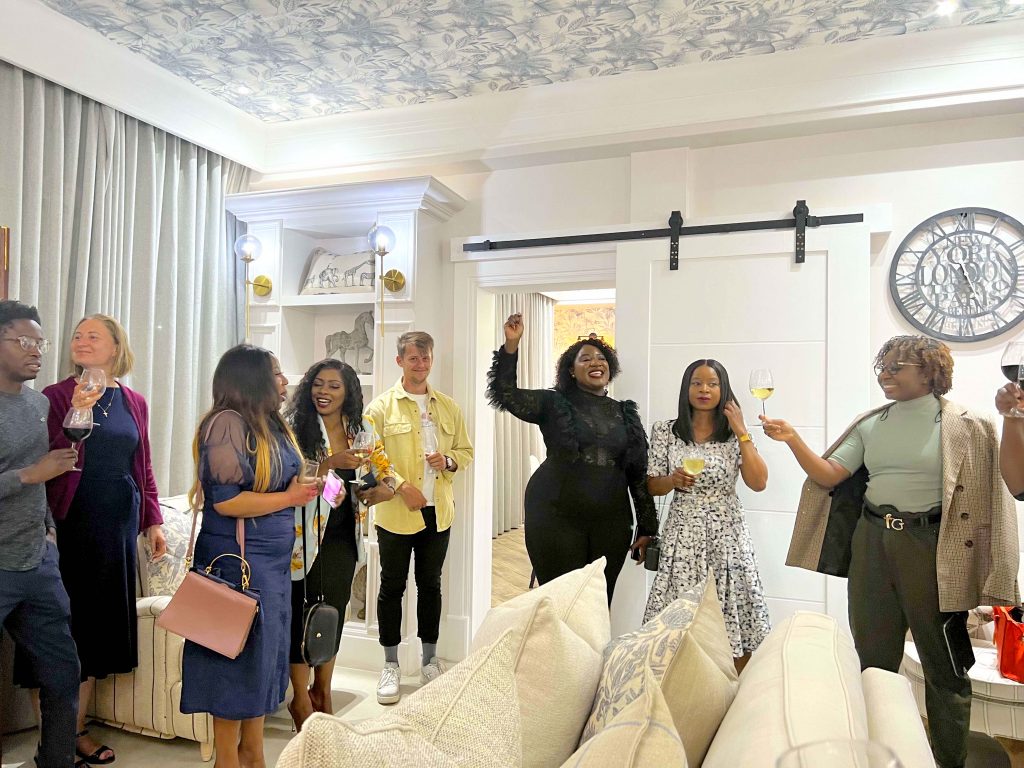 Thank you, Rufaro, for an amazing evening, and can't wait to collaborate when I finally become a homeowner, INSHALLAH!