It has been a while since I have visited the MAC store in Harare and seasonal changes are always a great way to update your makeup collection. Winter is here! as the famous Game of Thrones saying goes. While the Zimbabwean economy is unstable currently , there is still room to spoil yourself and more importantly your skin with quality MAC products. To welcome the new season, MAC Zimbabwe / Africa artist, Haseena Wazir took me through achieving the best smokey eye look for this season while also ensuring my skin looks healthy.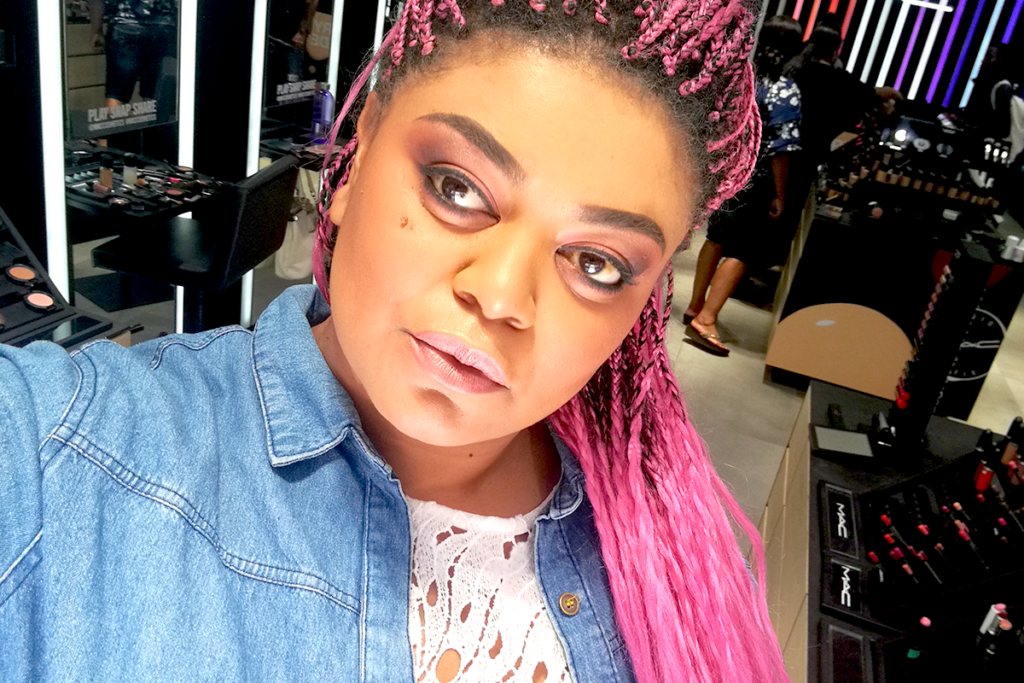 To start off with always make sure your skin is moisturized, so begin with always using the Mineralize Time Check Lotion. This time, we decided to start with the eyes first and MAC eye shadows are always so beautifully pigmented. The trick is blending and Haseena for me is the queen of blending in Zimbabwe. She was able to achieve the perfect Smokey eye with a well skilled blending style. We achieved the look using Pain Pot in Ground work, Sushi Flower, Embark, All that glitters, Carbon and Swiss Chocolate Eye Shadows. In the below YouTube video, you have the opportunity to see more of how Haseena used the products to create the perfect smokey eye look.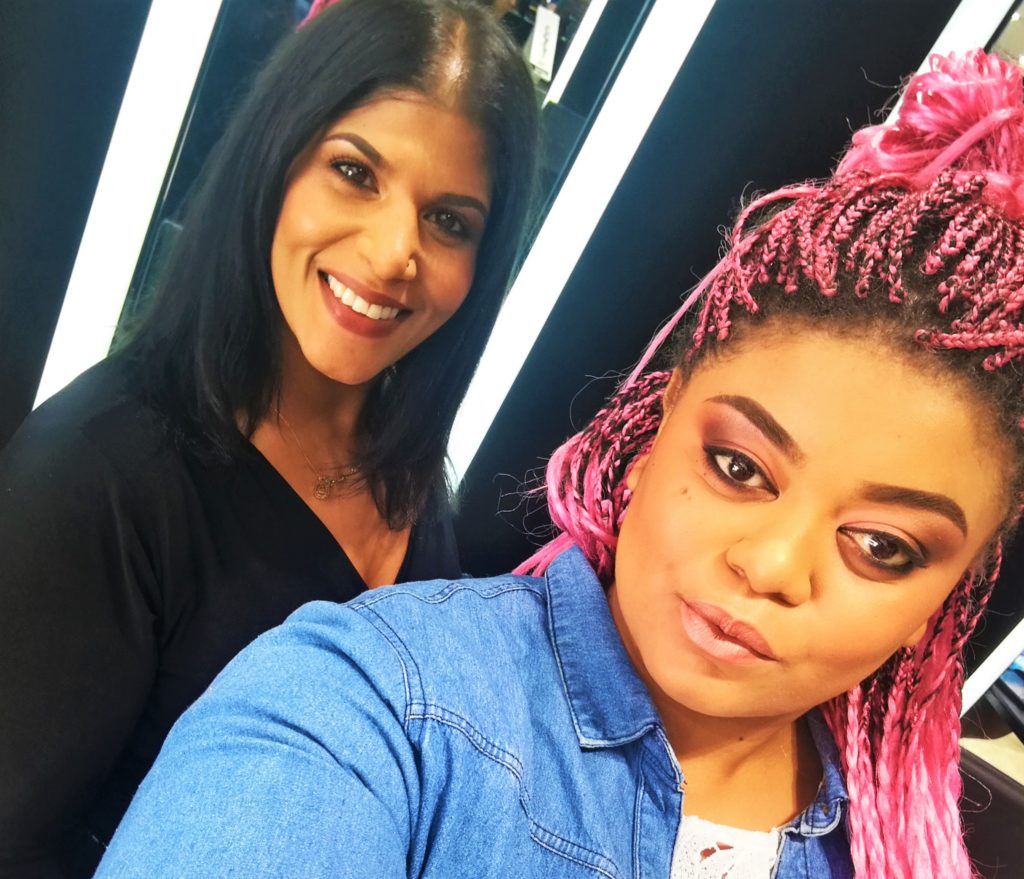 For skin, it is a no brainer with Studio Fix being my go to for smooth and consistent skin. The best way to finish the look is with some Pinch me blush and something more natural – nude on the lips with Retro Matte Liquid Lipstick in Gemz and Roses!
Watch my makeover video below and be sure to subscribe to my YouTube Channel for all my latest updates.
Makeover Video
Products Used

Mineralize Timecheck Lotion
Studio fix fluid foundation in NC43.5
Studio Fix Powder in NC 43.5
Paint Pot in Groundwork
Sushi flower Eyeshadow
Embark Eyeshadow
All that glitters Eyeshadow
Carbon Eyeshadow
Swiss chocolate Eyeshadow
Deep dark brunette Brow gel
Blacktrack gel Eyeliner
Haute and Naughty Mascara
Pinch me blush
Retro Matte Liquid Lipstick in Gemz & Roses