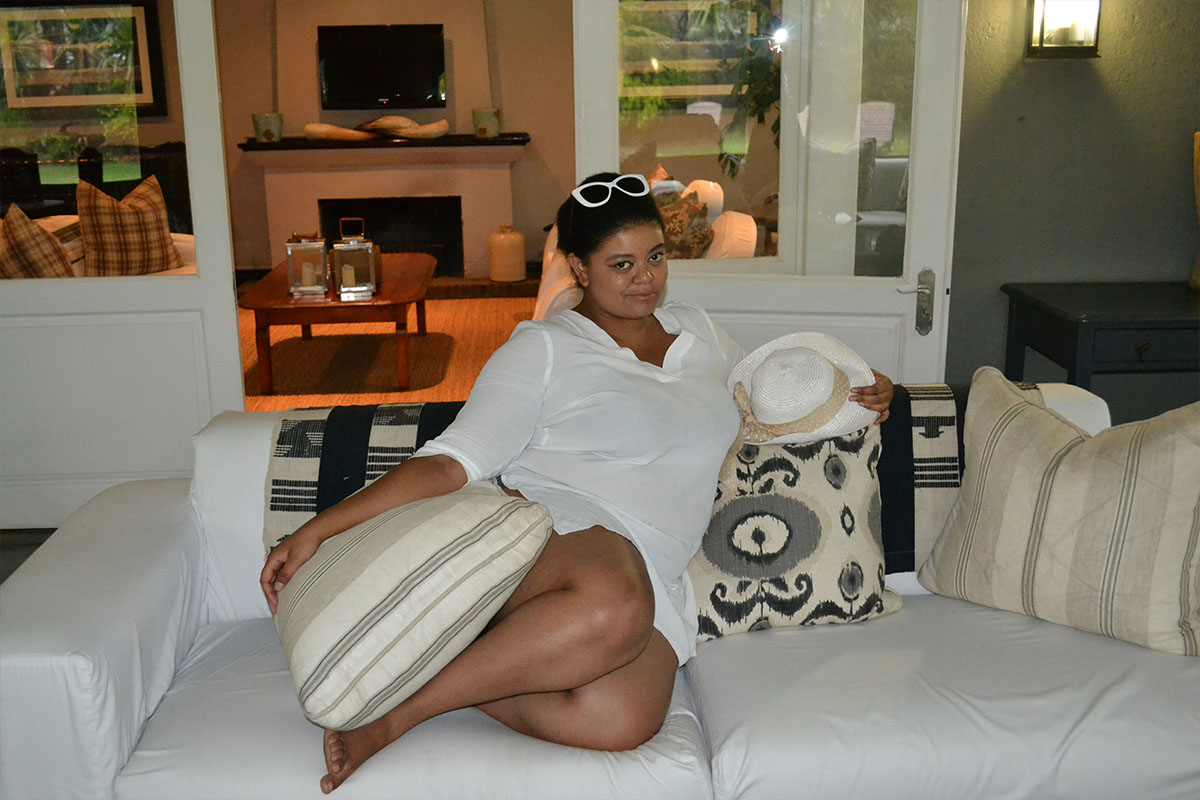 If there is one thing that I enjoy thoroughly is discovering beautiful spaces which offer a memorable experience, more so if they are hidden gems. Harare being my home and Zimbabwe's capital is a city often filled with some true treasures (if you look hard enough lol). A rainy November weekend and my curiosity led me to the charming Ridgeway Guest House nestled in the northern suburbs of Sunshine City.
The beautiful and lush garden 
Ridgeway House Guest Lodge is located a few kilometres out of the Harare CBD, the welcoming house is the perfect location for the traveller looking for something more intimate and peaceful but still close to the city. The lush garden and tall Msasa trees add to the relaxing and tranquil setting.
Warm entrance
Welcomed by the friendly Patrick, I was shown to my cosy room and around the house. What becomes evident immediately! Is that Ridgeway is more than a house, it is a home. The beautifully designed home is a contemporary African enthusiast's haven.
Contemporary African spaces
The tastefully furnished home has some unique African pieces from woven Zimbabwean baskets to elegant and modern African fabrics. Every detail is carefully executed and as you take your shoes off you are immersed into a magical and modern African bungalow. The impressive interior design is the product of owners, Sam Dunlop and Debbie Coles.
The stunning space also has Wi-Fi which is a must for the business traveller or in my case the social media enthusiast. The garden pool is another great way to relax in the leafy suburb unfortunately for me the weather did not allow me to cool off in their sparkly water.
The highlight for me is the veranda /patio area which is ideal to unwind and also entertain. A perfect way to relax….a tasty drink to sip, your feet up surrounded by contemporary African décor and the peaceful air.
Patrick, who is also the home's Chef is attentive and more than helpful. Ensuring that your every need is attended to and that you feel at home. His breakfast lives up to the praises in the guest book,  serving up a healthy breakfast as requested of a delicious omelette and fresh fruit. The flexibility to request meals as you wish at a preferred time is certainly an advantage of the guest house. The cosy Ridgeway House is ideal for the traveller wanting to be comfortable, flexible and most of all at home.
The home is a must for both local and international travelers whether on business in the capital or holidaying. Also private functions ranging from baby showers, wedding preparations, a special birthday or for the visitor wanting to relax
  The contemporary African interior designs, friendly service and peaceful surroundings all add to its charm.For a homey but relaxing experience in Harare, this is a must. The only regret, was that I never got to put my costume on for a Sunshine City afternoon swim. Next time …