Spa days have become a treat I have grown accustomed to over the past 2 years and it is certainly pampering well deserved when the stress of every day builds up.  I recently discovered the newly opened Royal Marouni Spa located on Enterprise road in Harare. The conveniently located sanctuary is fit for a queen or king or both wanting to escape the hustle of the city with a soothing experience to help you unwind!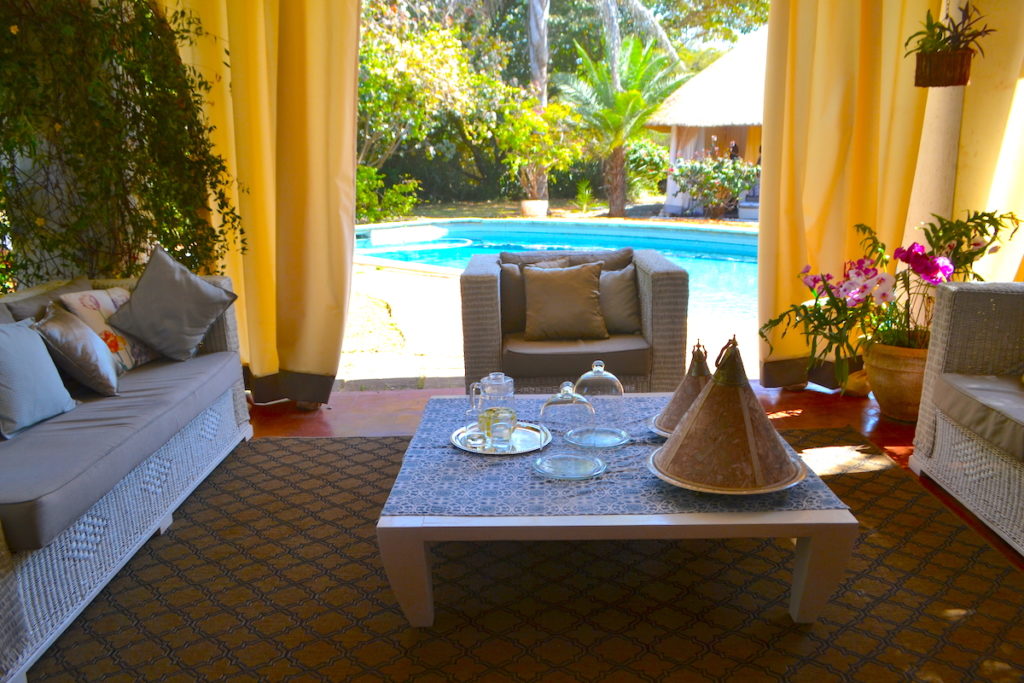 Beautiful view
A sunny Saturday afternoon of the long Heroes weekend led me to The Royal Marouni Spa. Welcomed by the warm Tanja, I was provided a tour of the new Spa and facilities on offer. The reception area's patio immediately transports you to a special tranquil zone. The pool in the distance, the cream couches, cushions, the surrounding gazebos and tropical plants add to the calm setting.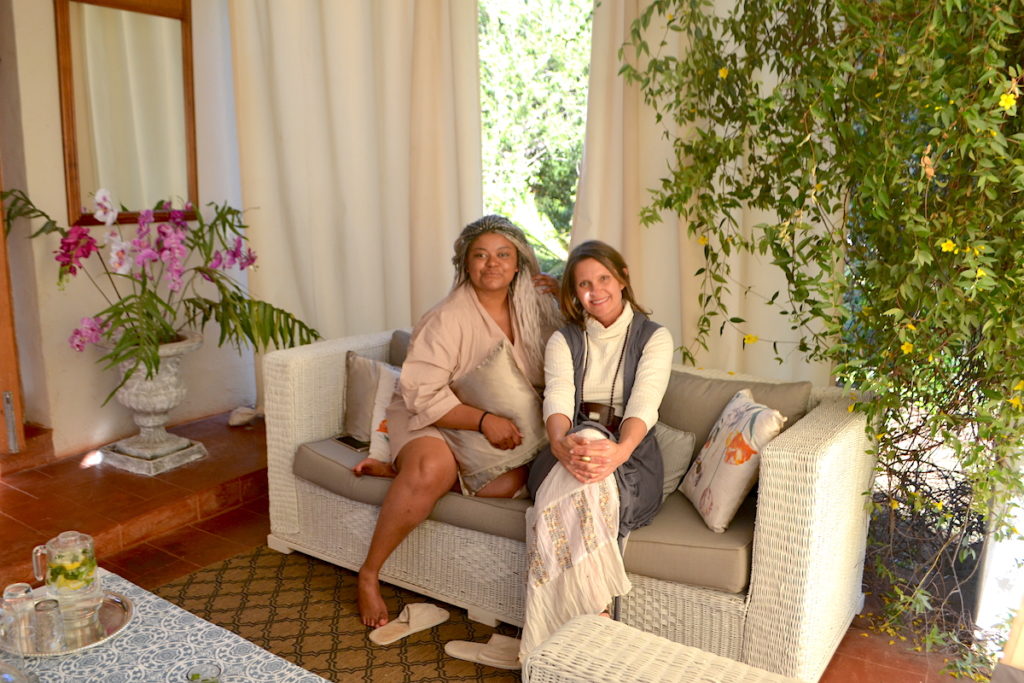 A moment with Tanja
The Royal Marouni Spa has a number of treatments on offer! Starting with the Cleopatra's Hammam Experience which is synonymous with the Egyptian Queen.  A treatment where the journey begins with a heated sauna which increases your circulation and helps with detoxification. Thereafter, one receives a full body exfoliation using Moroccan black soap with a kesse mit. Followed by some cooling in the rassoul chamber where layers of nourishing rassoul volcanic mud is smothered all over your body.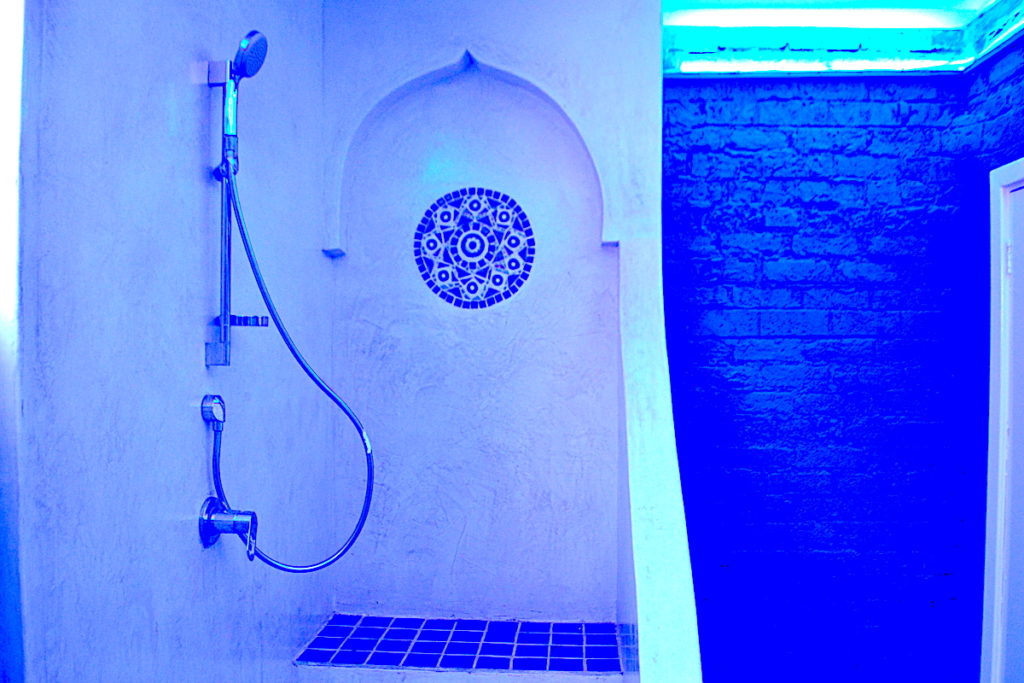 Rassoul Chamber
The royal treatment does not just end there! After some skin hydration, the experience continues in the "Queen's Inner Sanctuary" – a cocooned tent where you receive a body massage with aromatherapy oil containing milk, honey, damask rose and hydrating oil. The journey is then complete with a hot cup of Arabian mint tea and a Turkish delight.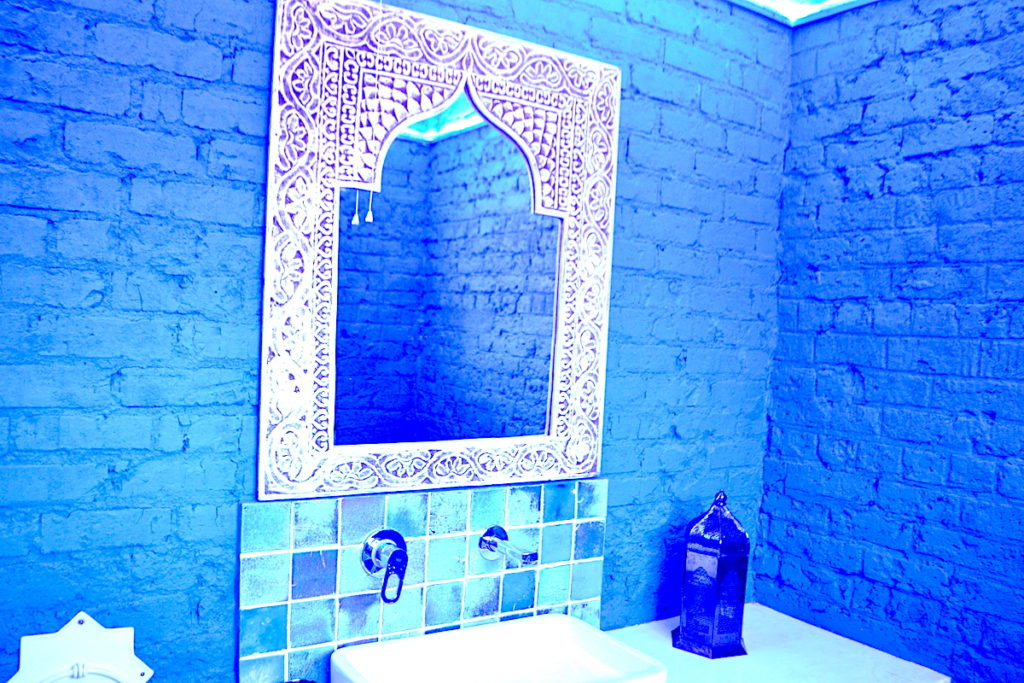 Also on offer is the Queen Jodha Experience which will transport you to the sub-continent of Egypt offering you a true Ayurvedic treatment. This includes exfoliation scrubs and massage oils which are prepared according to your Ayurvedic constitution which nourish your skin, reduce fatigue and stress, improve metabolism, and slow the effects of aging while adding lustre to your skin and hair.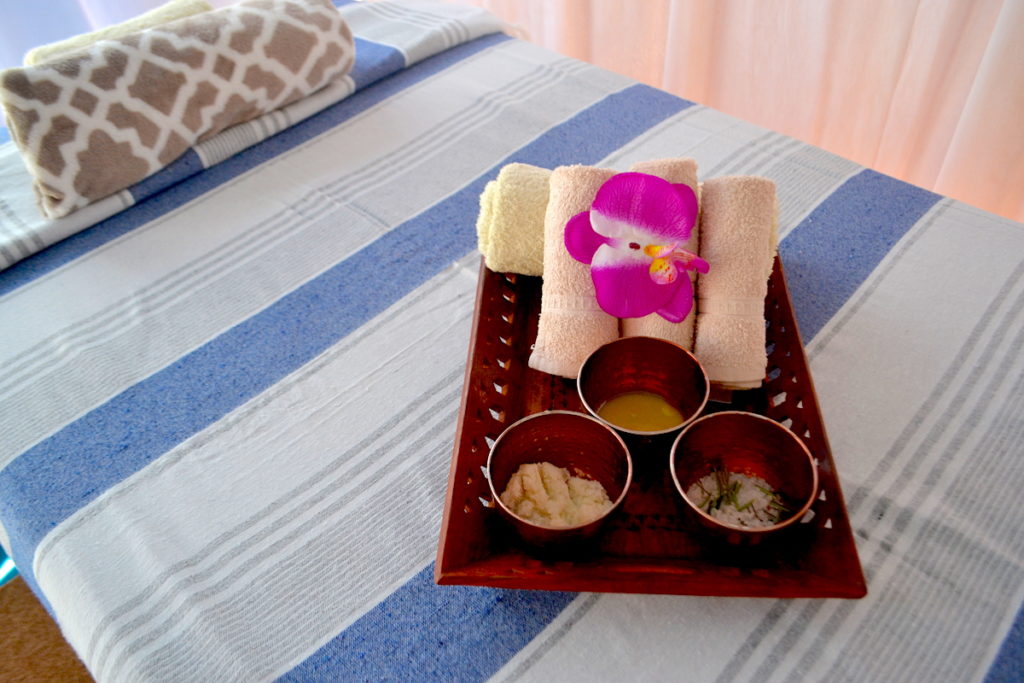 Massage time
Then finally,  there is The Queen Sheba Experience which I opted for and is inspired by the legendary beauty Queen Sheba. This treatment allows your senses to be carried off to the sacred ancient Sabean kingdom where you are smothered in luxury and splendour. Under the clear Zimbabwean skies, I was welcomed with a spicy Ethiopian tea accompanied by a cardamon fused with cinnamon chocolate treat. The experience starts with a relaxing foot soak in peppermint with fresh lavender petals and rosemary sprigs.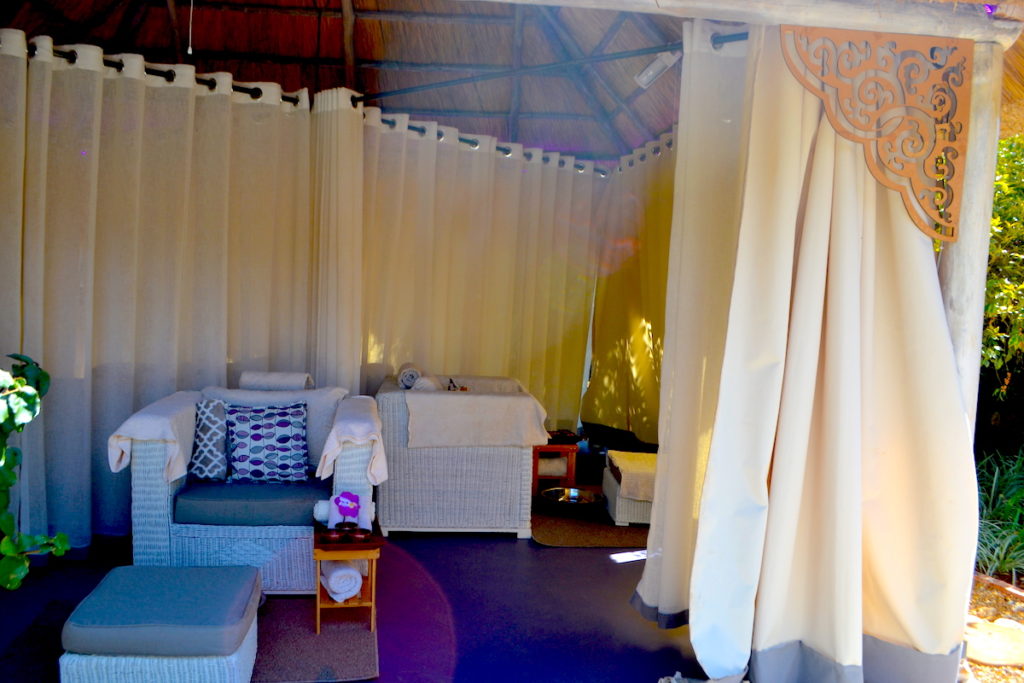 Queen of Sheba Experience
The relaxing soak is followed by an exfoliation using baobab, Kalahari melon sugar scrub infused with lavender and lime. From there, I was pampered with a foot massage using Queen Sheba's signature oil (contains coconut, baobab, mongongo). The foot massage had a special emphasis on the acupressure points to help with vitality and energy.  After some foot pampering, an acupressure hand massage was then done.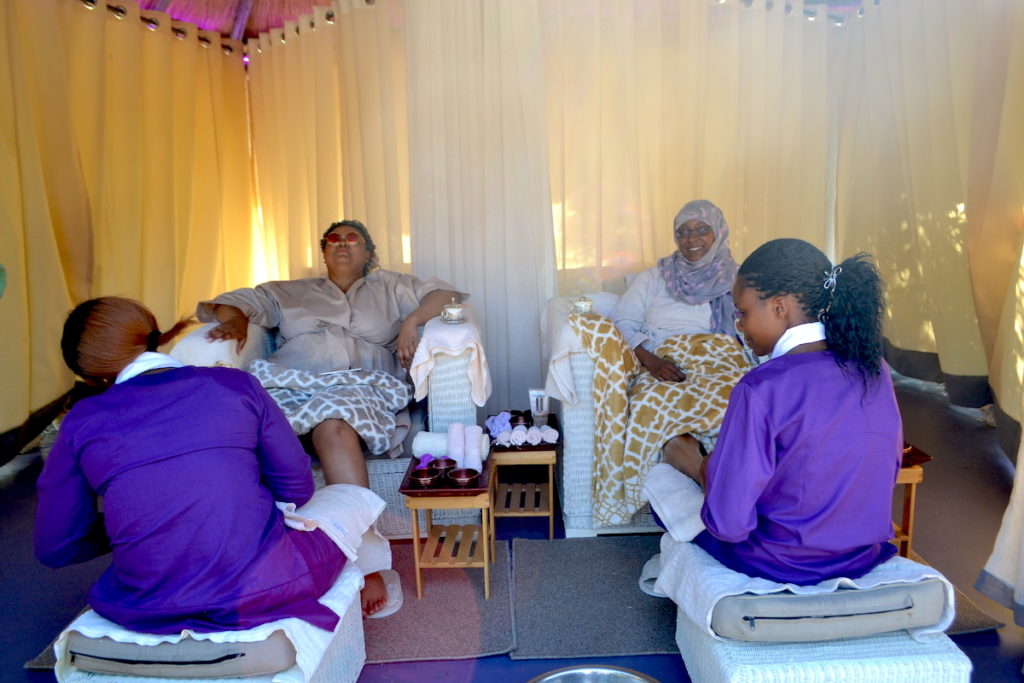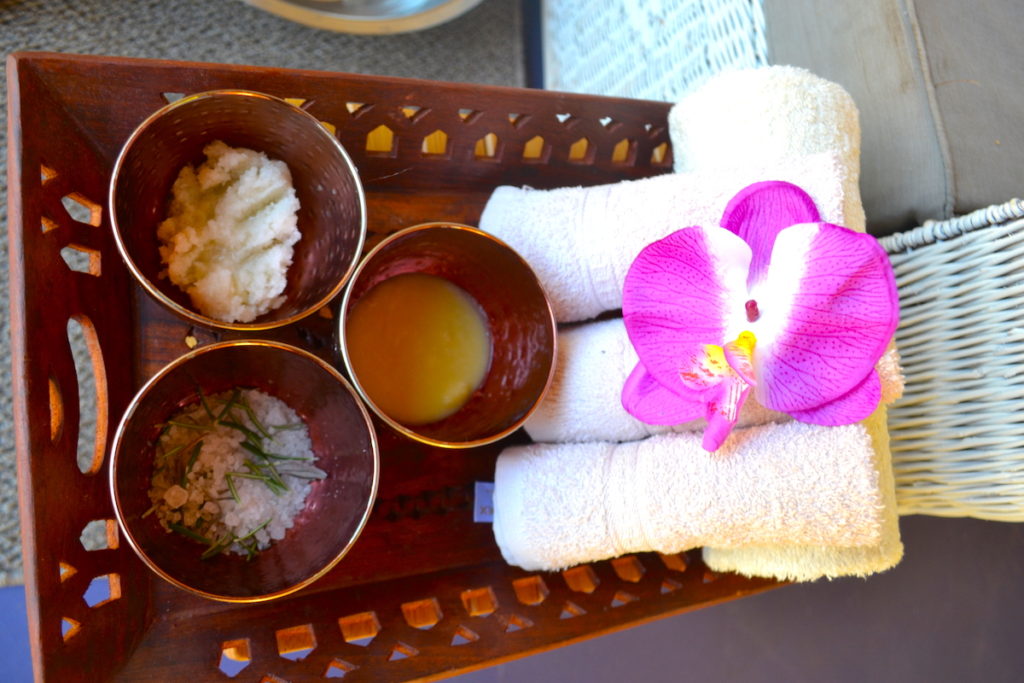 Completely relaxed
Then from the hands, the back and neck was massaged an area that I often have quite a bit of tension and pressure in (all the time on my machine). To end the journey, a head massage completes the Queen Sheba experience.  An Additional face ritual left my skin rejuvenated and glowing. The facial applied consisted of a deep purifying masque with gram flour, yoghurt and baobab oil which completed my experience.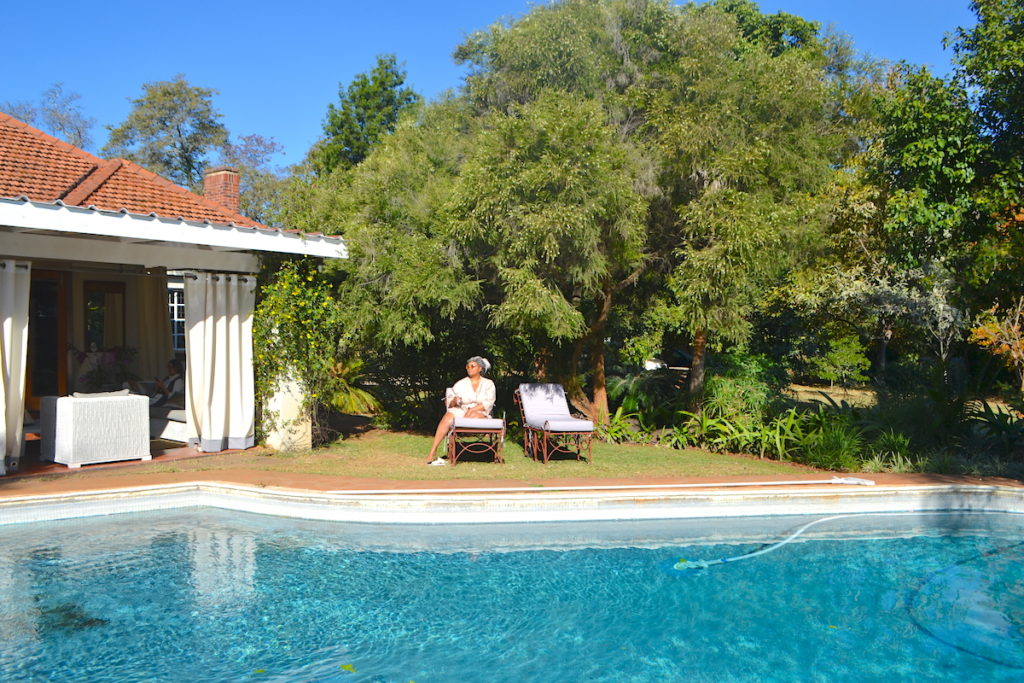 The experience ended with me soaking up some August sun poolside in complete tranquillity.  A sanctuary fit for royalty! I will definitely be returning to the Royal Marouni Spa! The garden will also be lusher in the coming months now that they have acquired a borehole which will mean more lush and green lawns especially after the rainy season. Treating yourself to pampering is not just perfect for you time but also for a couple's date, or for a girls' afternoon and special birthday treat. The Royal Marouni Spa officially opens on 8 September and for the interim have some incredible specials like 2 for 1. For a royal and relaxing experience, it is certainly a treat worth every cent.
Video Highlights