Beauty and health care have become not just trendy in Zimbabwe but a big part of both men and women's' lifestyle routines. Whether it is getting your nails done, your weekly facial and body therapy- the local beauty industry is booming. The SkinSpa is a personal favourite for a little pampering and maintenance so it was a pleasant surprise when I discovered – The SkinSpa International College of Beauty! The beaauty college which is nestled in the leafy suburbs of Chisipite is a leading college empowering Zimbabweans with beauty and health knowledge. I was fortunate enough to explore the beauty school and learn more about their courses and teachings.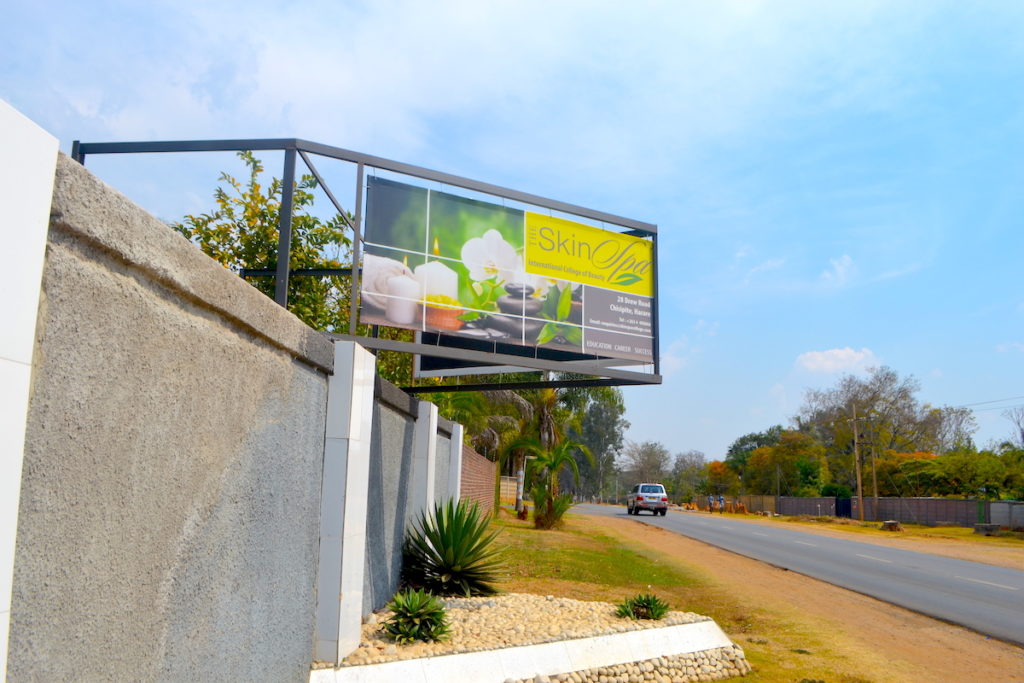 With several beauty enquires here on my platforms, I was delighted to get an exclusive tour of the college and the courses on offer. Chido Chitsike (Sales and Skill Development Manager) at the college added, "The international courses and teaching experience is really what sets us apart". The college not only has international teaching but their team and lectures have also worked abroad and locally. These world class facilities provide students the best opportunities, high educational standards that they need to succeed both in Zimbabwe and internationally.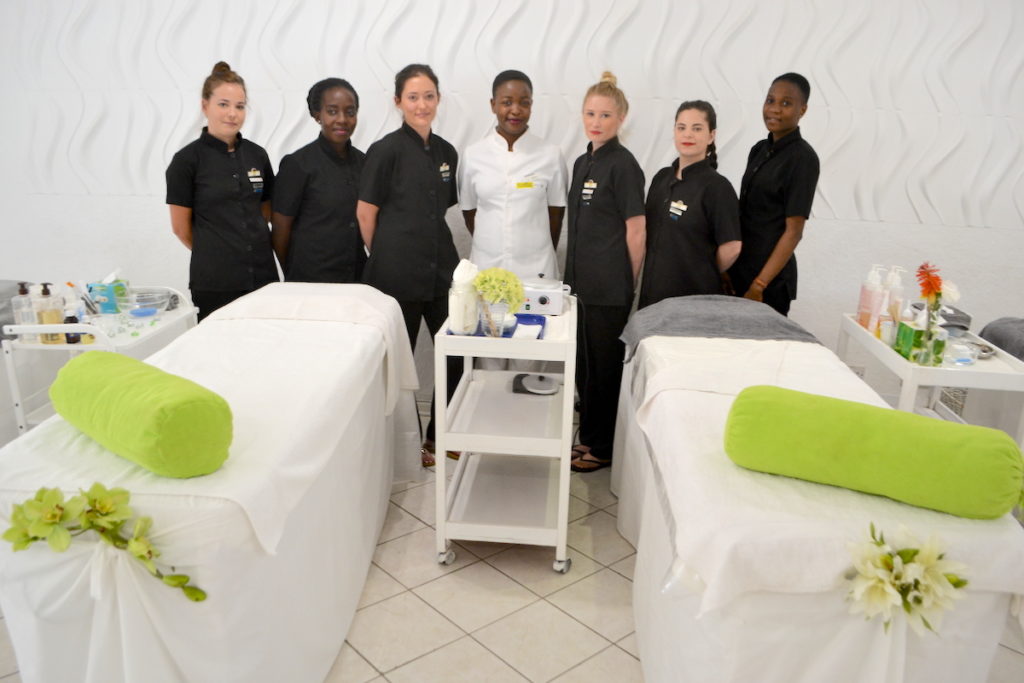 Skinspa International College of Beauty students
With over 10 years experience, all of the lectures at the college ensure students have the best training. Some of their courses on offer include skin and eye care training, makeup, customer care, hygiene and safety. Not only do students learn beauty basics and grooming but students also have courses in basic business studies that equips students with some basic business knowledge that empowers students to run their own businesses.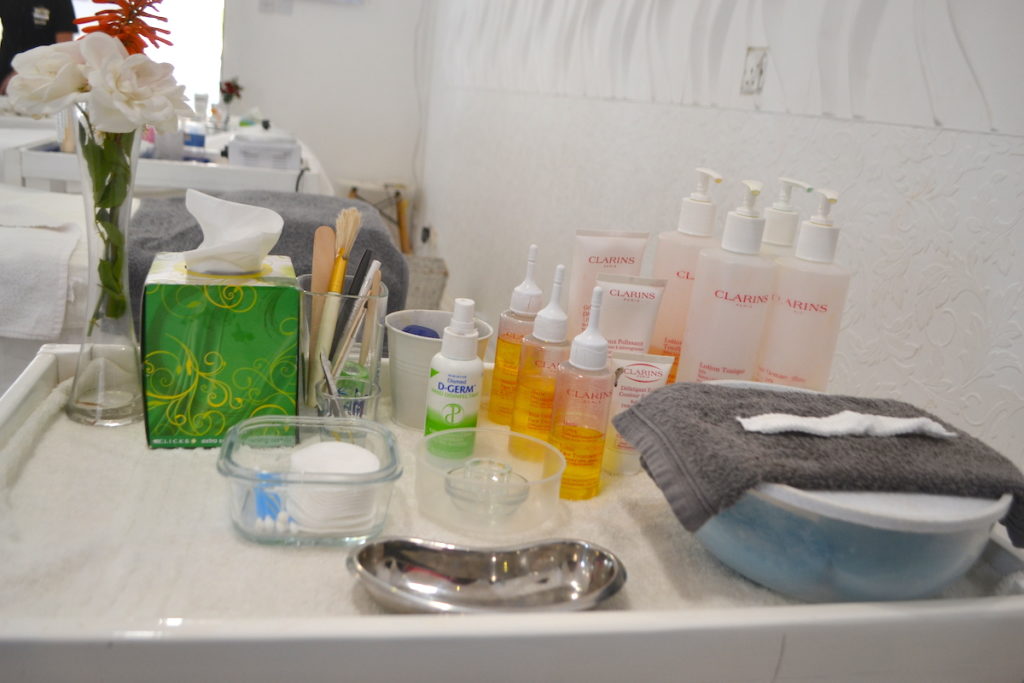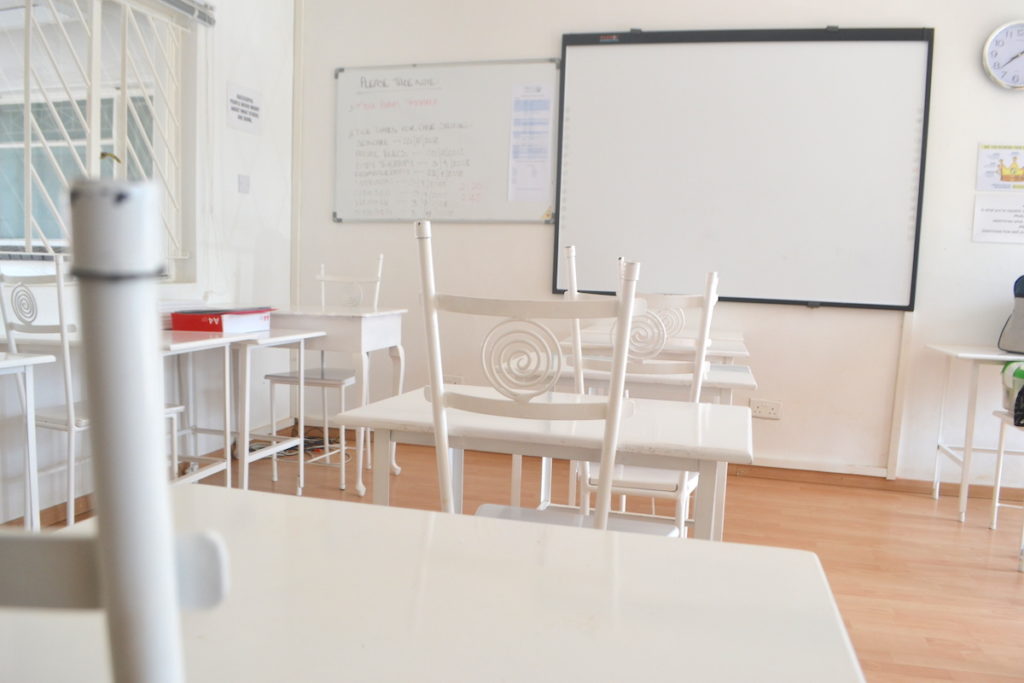 Modern and progressive facilities
Michelle Hardy, Head Administrator added "We have developed our own curriculum, we are progressive in our teaching and students have the latest beauty developments. Our courses include iTec and Cidesco which are the highest beauty qualifications internationally"
Students at the beauty college after completing their courses have the opportunity to work both locally and internationally. In fact, a majority of students have gone on to work on international cruise ships especially as the college is the official open interview center for Steiner Interviews (working in luxury on board cruise liners) with a 100 % acceptance percentage.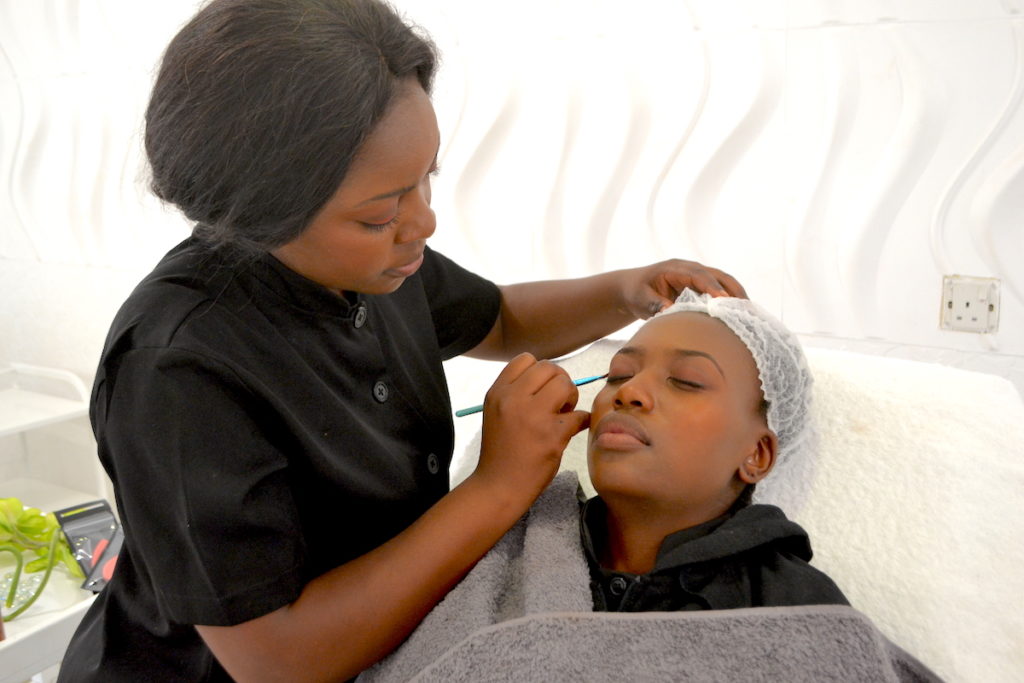 During my tour I had the opportunity to engage with students which was definitely highlight of the tour. Students not expressed their passion for beauty but their ambitions and dreams in the industry. While some students expressed delight at the opportunity of travelling internationally and working abroad, others expressed their determination to start their own beauty business here. One student Carlyn expressed her desire to start her own spa here in Zimbabwe. With the current Zimbabwe is Open for Business mantra, this pure passion for our local beauty industry leaves me feeling very optimistic about the booming industry local too. The college equips students with a beauty and health care knowledge and training necessary to have a long-lasting career in the beauty industry.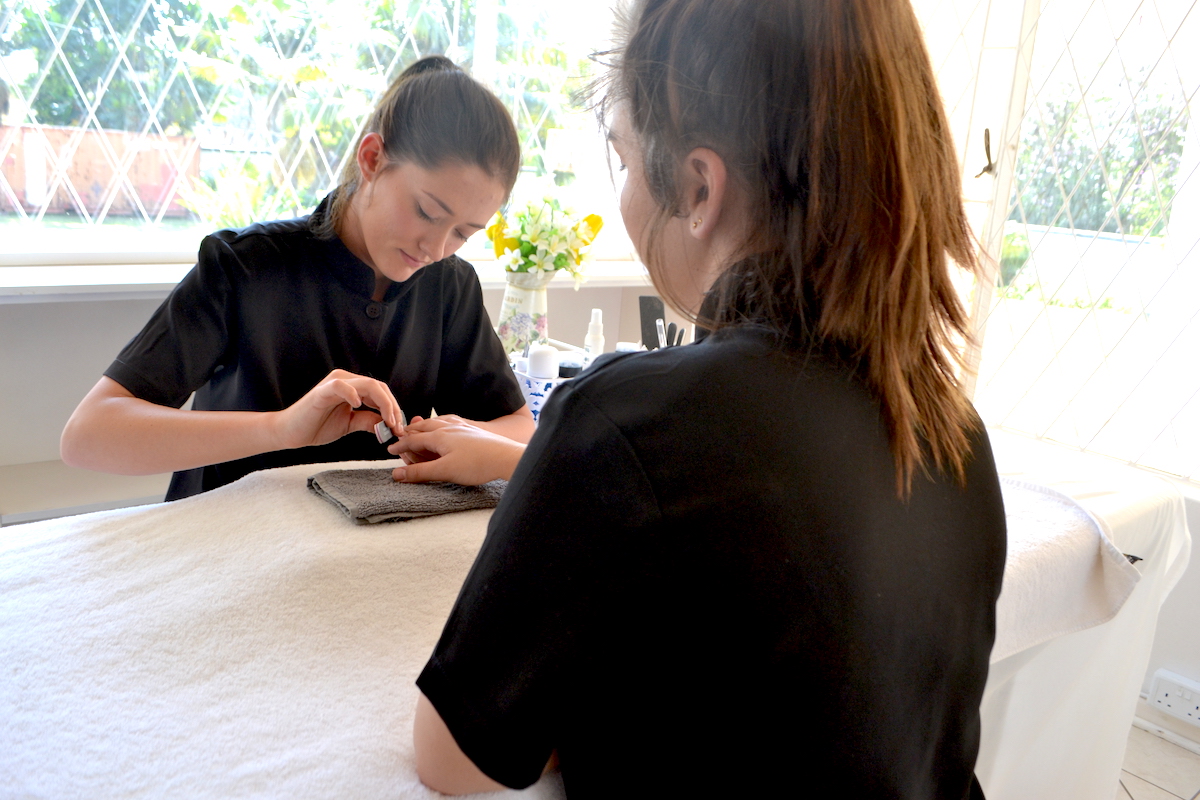 With so many beauty and entrepreneurship requests online, I was impressed at the college's standards and courses. Local Zimbabweans can train in a modern and progressive environment that allows themselves to work both internationally and locally. With the expanding beauty industry globally, it is exciting to see Zimbabwe participating and training the next generation of beauty therapists and beauty industry owners.
Highlights Video
To find out more about The SkinSpa International College of Beauty and courses on offer, be sure to visit here