Mutarazi Falls is Zimbabwe's highest waterfall and located in the lush Nyanga. Skywalk is a unique offering by Far and Wide which has been on my activity bucket list for sometime now. As some of you may know, I have a serious fear of heights so there was no way I would be do the zip line to begin with , so I was quite happy to settle with the walk for now. Overcoming my fear while taking in the beautiful falls – here is a little more of my adventure …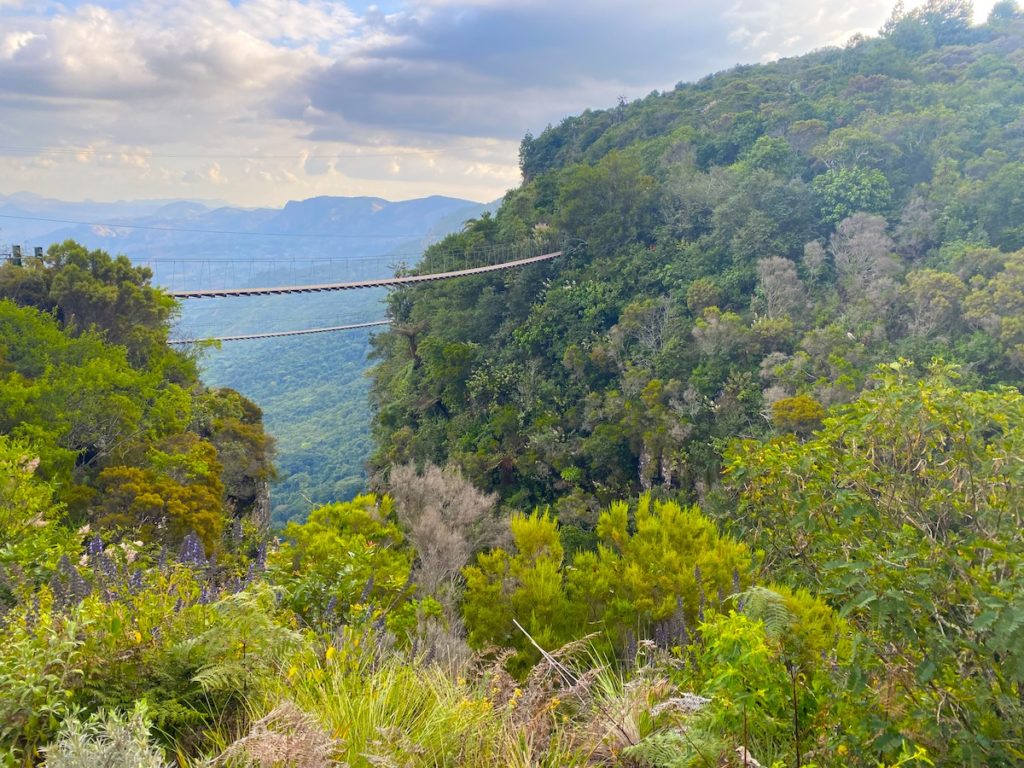 Getting there
You definitely need a 4×4 to get there and this is one of the reasons why I had been delaying the experience. You need the right car to navigate that terrain. We went during the dry season and the road is definitely a mission and not for those who are not used to such roads.
The road is also not smooth sailing and quite the trek. Make sure you leave an hour travel time to get there on time and to enjoy the amazing views. In our case we arrived just before they were closing up which resulted in some negotiating talks for us to finally experience the Mutarazi falls but alas we were able to do the activities. There was no way we were leaving without doing the activity after such a tough drive there.
The weather is definitely colder up there and changes quickly, so make sure you bring layers in the event you need to change. Wear comfy shoes to as its quite a walk to the actually activity.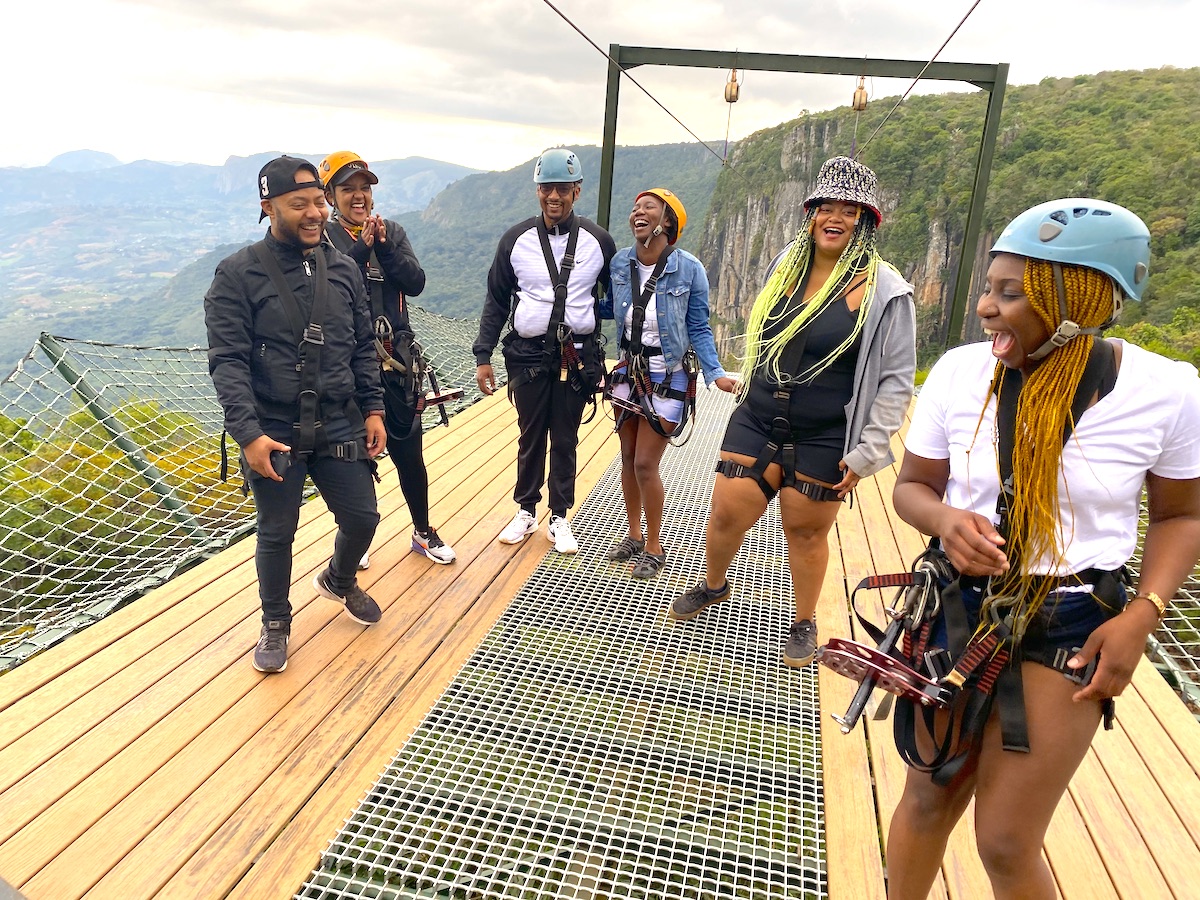 The Walk
After some administrative and safety precautions , it was time to encounter the majestic Mutarazi Falls. Sky Walk consists of two bridges, the first one is 30m that takes you over the lip of the Falls and the other one is an impressive 90m that is above the entire Falls.
Interestingly enough the bridges are designed to look like vines above the Falls allowing for a full panoramic view of the Mutarazi Falls and its surroundings- something that is just SPECTACULAR.
This once in a lifetime experience makes you feel as if you are suspended in air surrounded completely by nature . UNBELIEVABLE
It is definitely a once in a life time experience that is worth the journey. For those adrenalin junkies , the zip line is definitely a must. For more on booking your activity visit here
Highlights Video