East and Central's Africa's largest fashion event , Swahili Fashion Week celebrated 10 years of African fashion and the runway in 2017. The renowned Fashion week is certainly one of Africa's top fashion events and continues to expand with each edition . 10 years of showcasing  and promoting fashion from around the continent is certainly something to celebrate. The recently held event also marks the significant growth of African fashion , textile and beauty industries which continue to flourish in most markets around the continent.  This years edition of Swahili Fashion Week took place from 1-3 December in Dar es Salaam , Tanzania at the National Museum and I had the privilege of attending .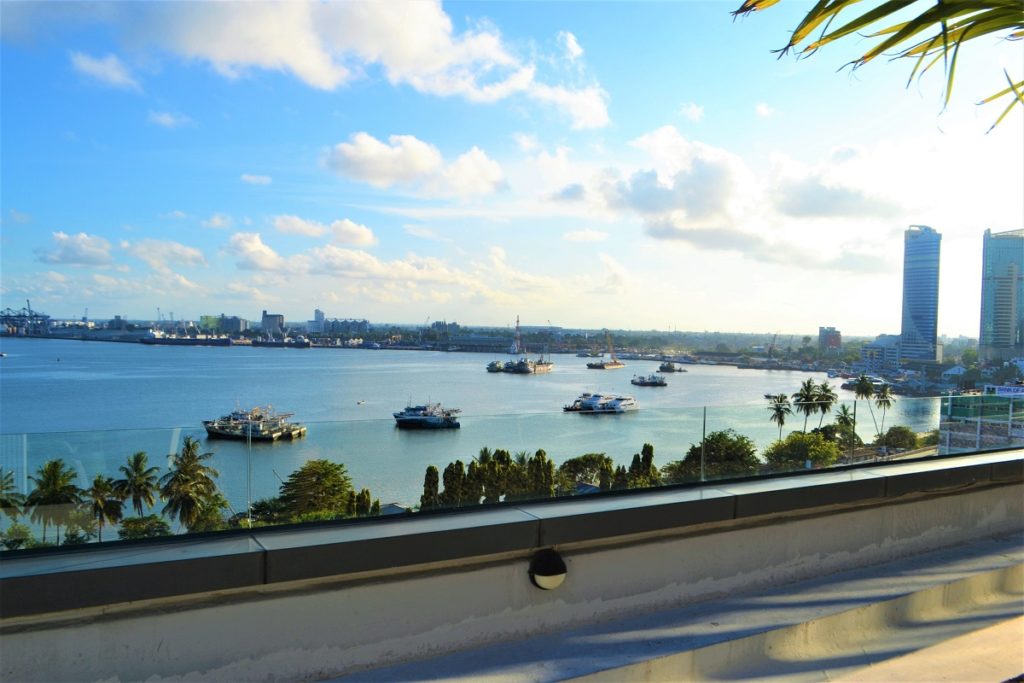 Karibu from Dar es Salaam Tanzania 
Not only was this a special edition for the Swahili Fashion Week team but it also marked the first time I have travelled to East Africa. Tanzania is certainly a charming place to begin and is home to the SFW brand . The clear skies ,  the blue waters , the hustle and bustle , the newly built towering sky scrappers , the culture , the humidity , the food , the traffic ! Dar es Salaam is a city  with a heartbeat and filled with beautiful contrasts. Tanzania makes for a beautiful fashion playground for East Africa 's leading fashion showcase.
The 3 day event commenced with a Textile & Apparel Forum which included a panel of industry leaders and was supported by The Ministry of Industry , Trade and Investment .The interesting forum highlighted the need for East African countries to protect their markets and produce more fabrics and textiles.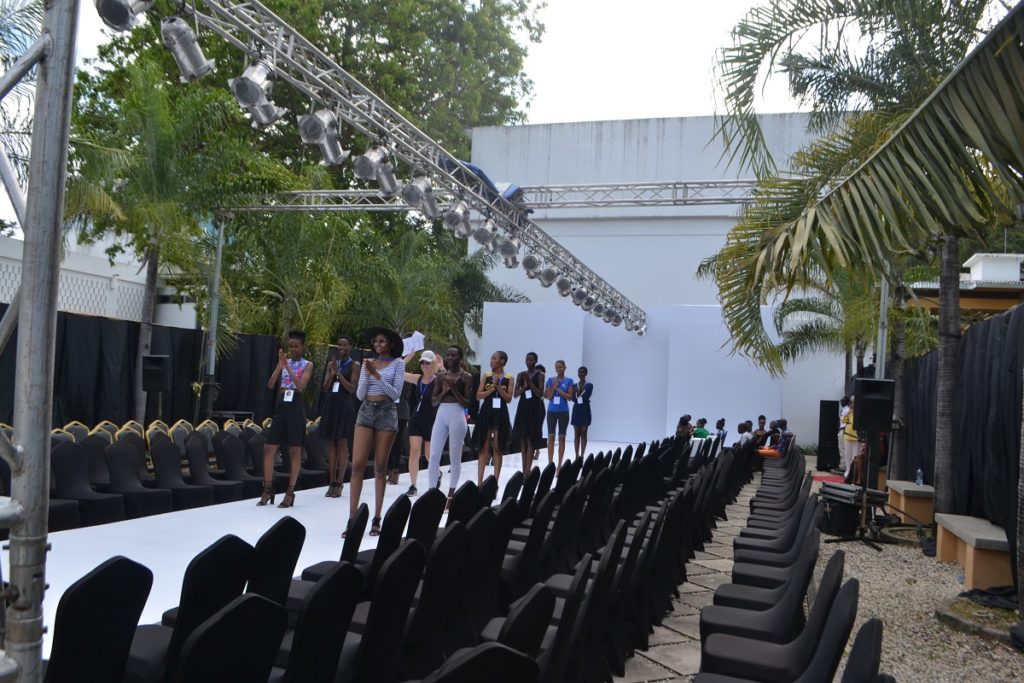 With a number of exciting showcases ranging from recycled umbrellas , a pregnant model  to innovative collections. Here are some of my favourite highlights.
KIWM OFFICIAL HIGHLIGHTS VIDEO
SFW 2017 Highlights
Day 1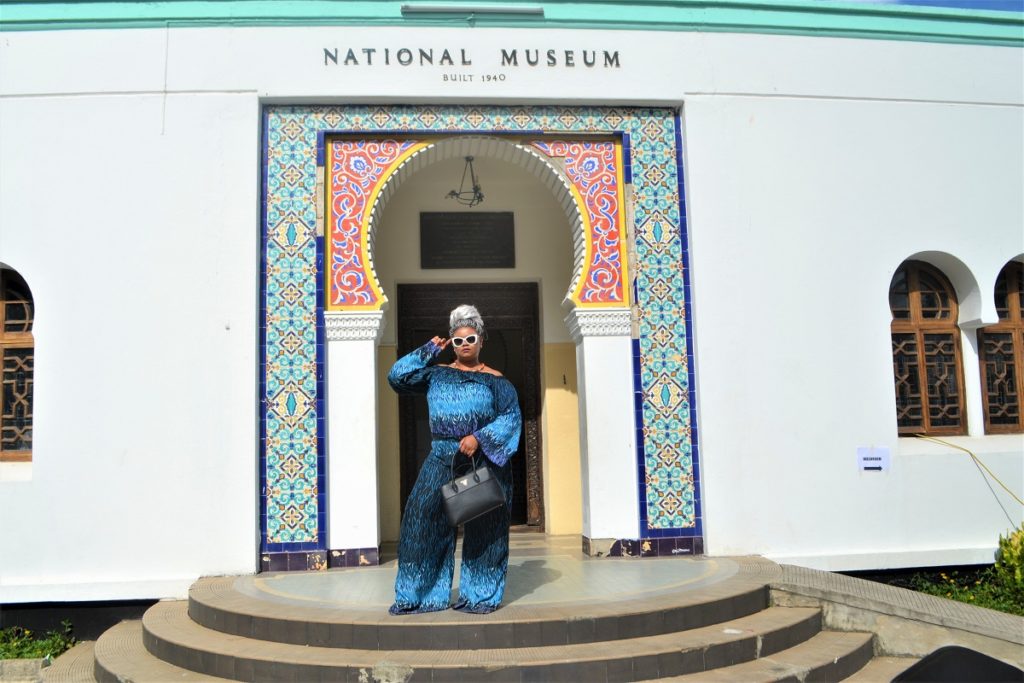 The opening night was as hot as the Tanzanian weather temperatures in December. The runway came to life with a number of collections that were innovative , fun and unapologetically African. Favourites for the night included Naledi Tanzania whose collection had amazing craftmanship and innovative details. While some of the models struggled to walk in the more dramatic master pieces , the collection delivered in creativity and was certainly one of the most exciting collections of the week. Memorable !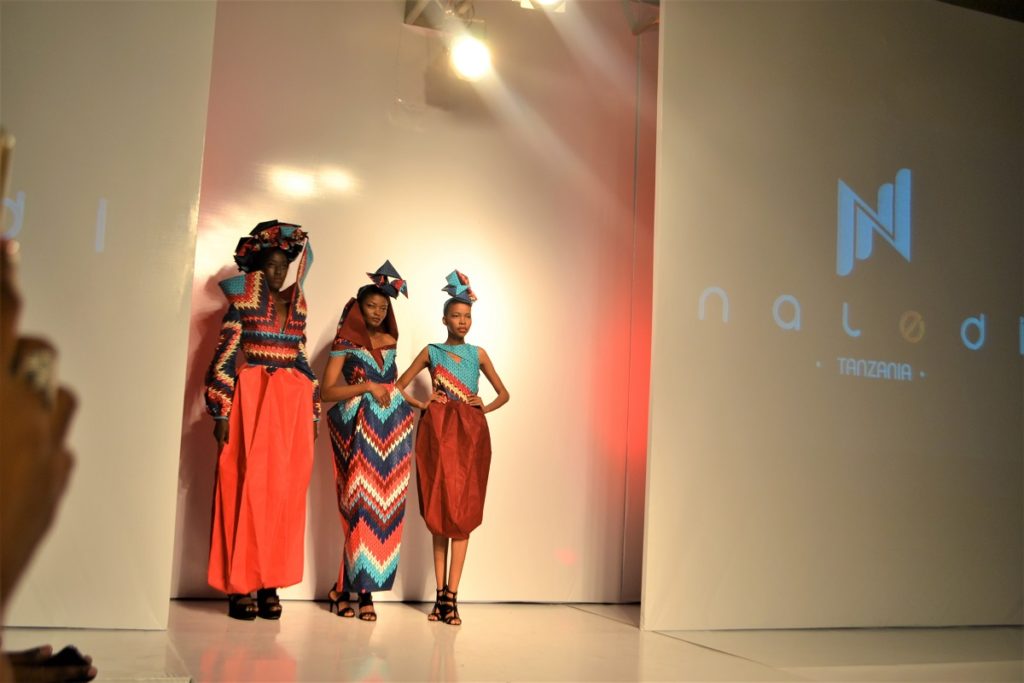 Naledi (Tanzania)
Mizu from Malawi  was able to bring African prints to the runway in a flirty and sophisiticated way using unique print details and cuts. From casual to the office there was something for every type of African woman. While Jina Langu Ni's (Tanzania) collection was simple but managed to bring to the runway a cohesive , comfortable yet stylish collection perfect for the woman looking for something understated yet elegant.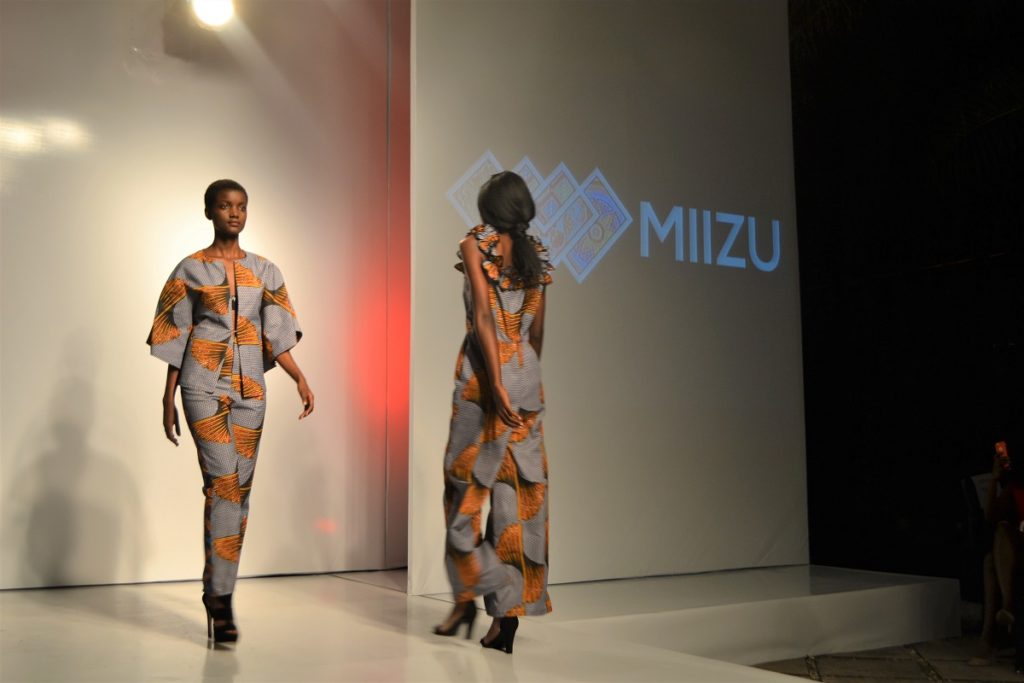 Mizu ( Malawi)
Stella Customised (Kenya) also delivered an eye-grabbing collection especial as a fan of evening wear and gowns. Stella's collection was attention grabbing for the glamourous woman who is sexy , bold and graceful . Her use of regal fabric and purple made the collection fit for royalty.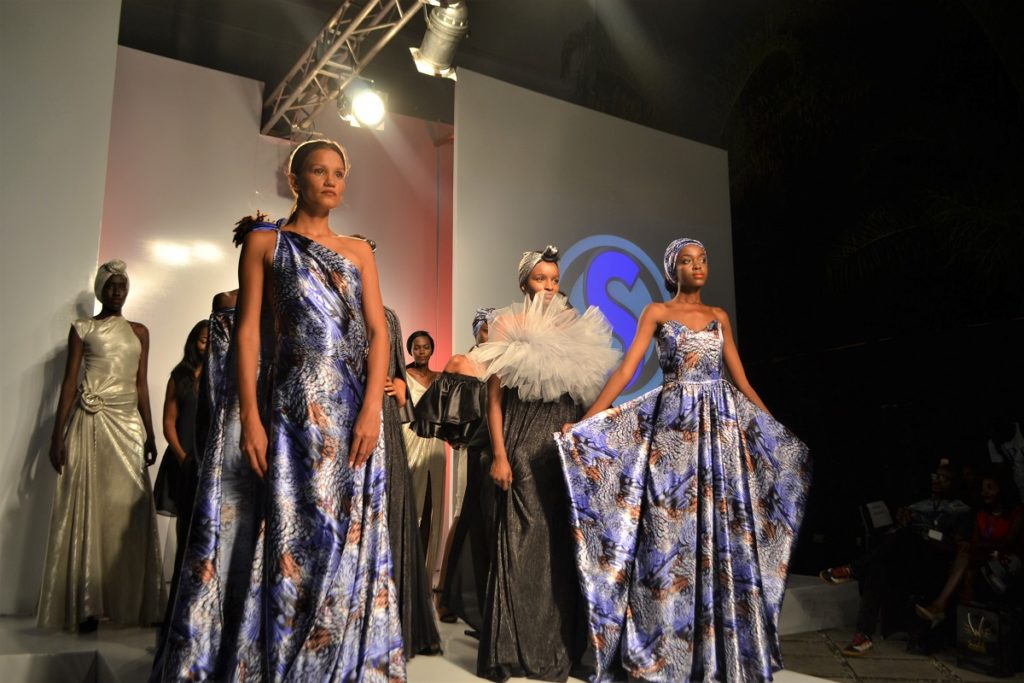 Stella Customised ( Kenya)
It was also refreshing to see plus size models, curves  and even an expectant mother rocking the runway in  Samz Samuel Zebedayo's showcase. It was a fantastic opening night and set the mood for the weekend.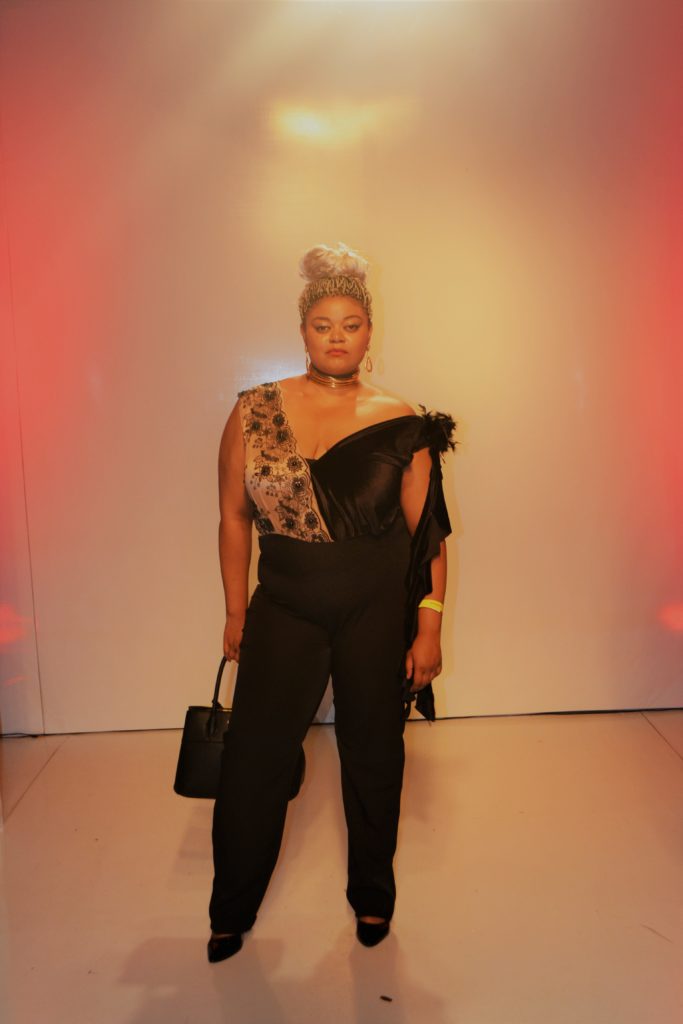 Look for day 1 ( By Tapfumanei Munenge)
Day 2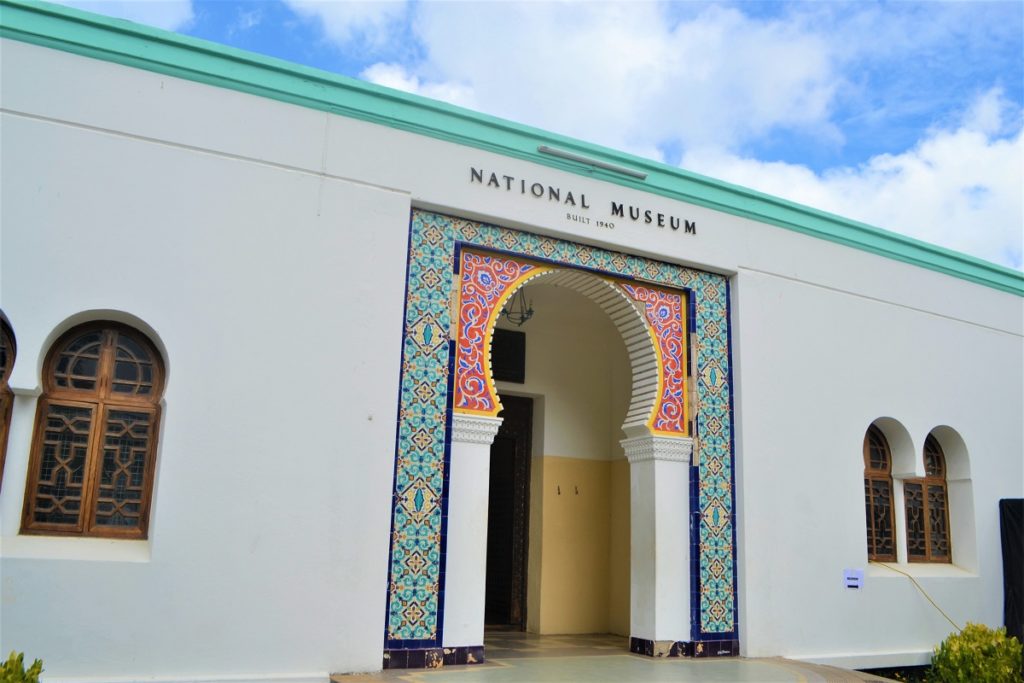 The second day of SFW 2017 was another day of fashion slayage with emerging designers showcasing and a strong theme of conservation by Wild Aid.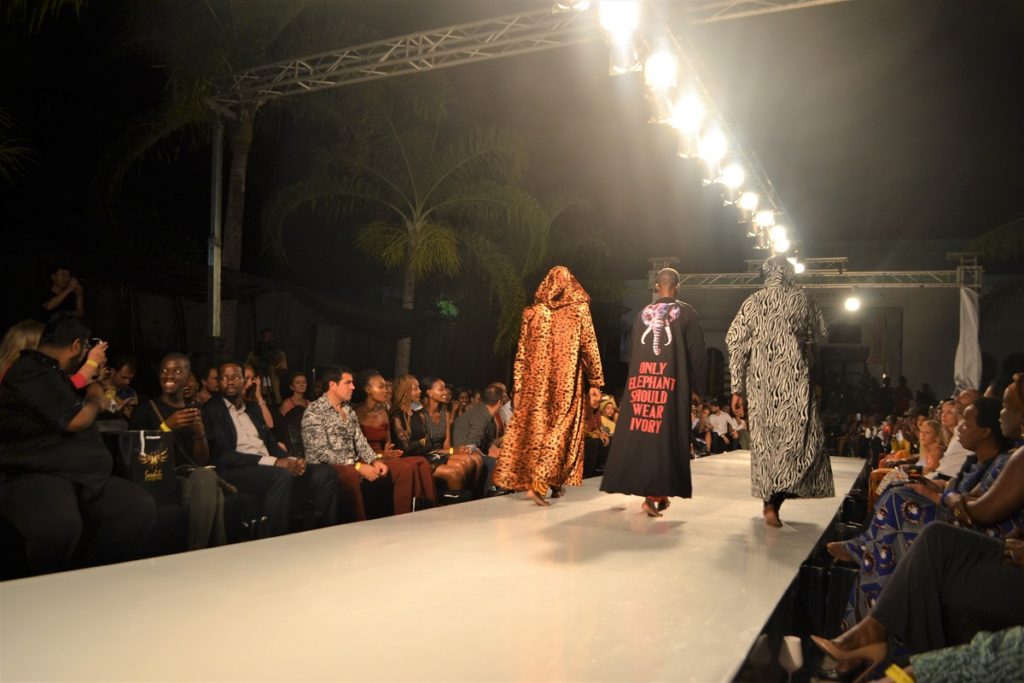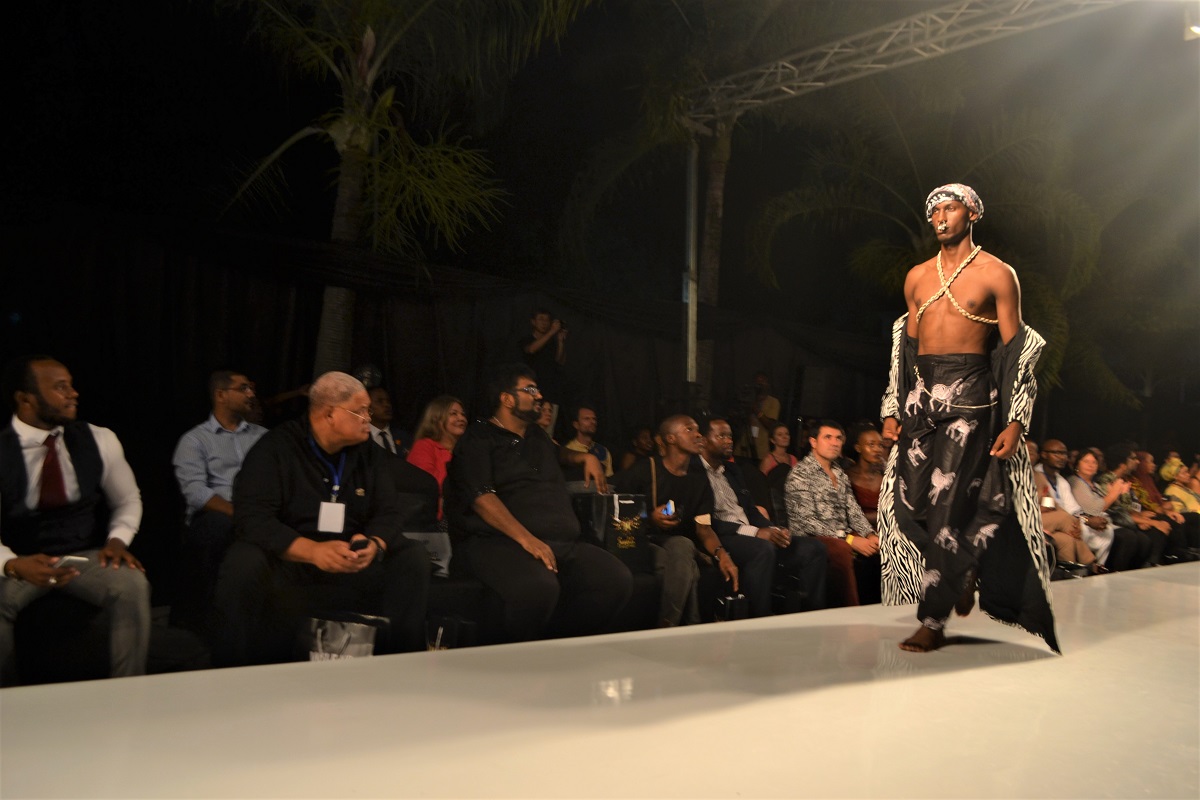 Farouque Abela ( Wild Aid)
South of Sahara  from Zimbabwe , Not being biased ofcourse delivered a stylish and simple unisex ivory collection perfect for resort and casual wear. His use of Zimbabwean symbols like the Zimbabwean bird and Nyami Nyami was a hit for me. Kahvarah (Tanzania) opened their showcase with two African contemporary dancers. Their collection fused traditional East African details and modern elements. The end product was innovative , bold and unforgettable.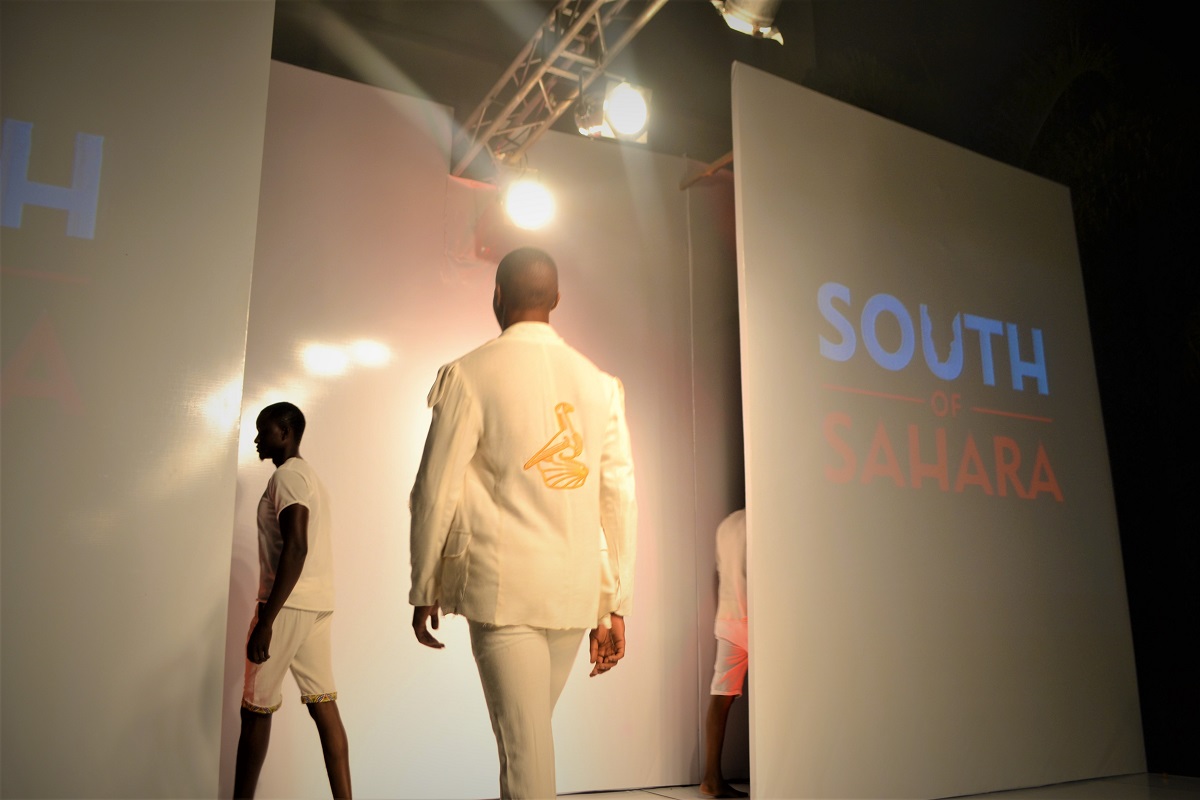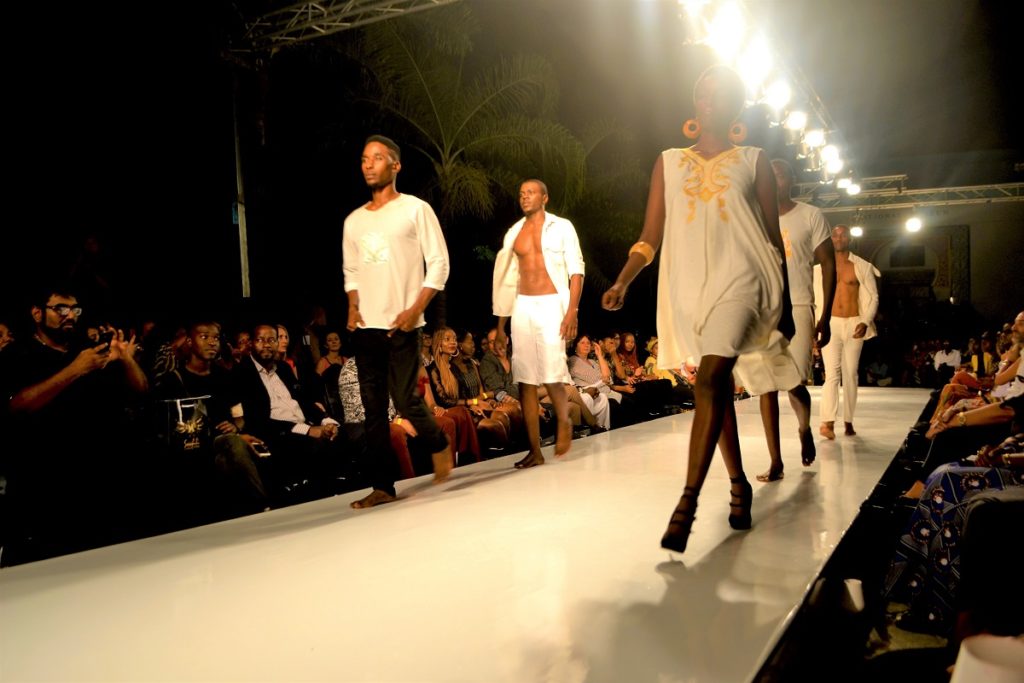 South of Sahara (Zimbabwe )
Martha Jabo ( Uganda) collection was a  blue based collection which was modern , sexy and made use of unique cuts and tailoring  which was a hit for me. Wild Aid's presentation was fashion with a message as Wild Aid partnered with fashion designers, Doreen Mashika, Jamilla Vera Swai and Farouque Abdela to bring to attention issues around poaching and ivory trafficking .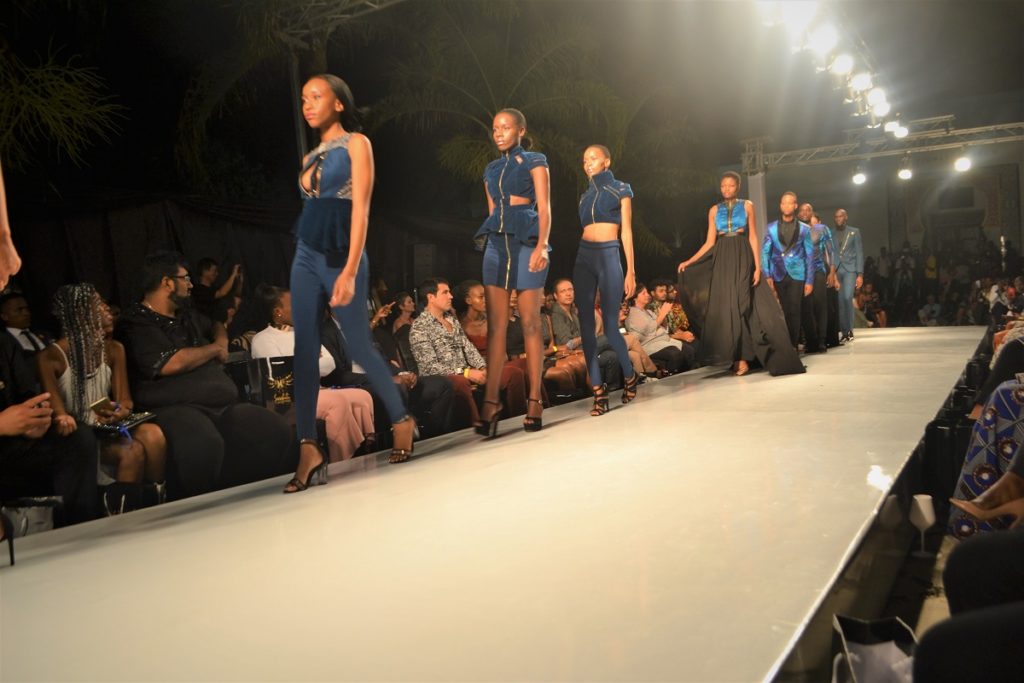 Martha Jabo (Uganda)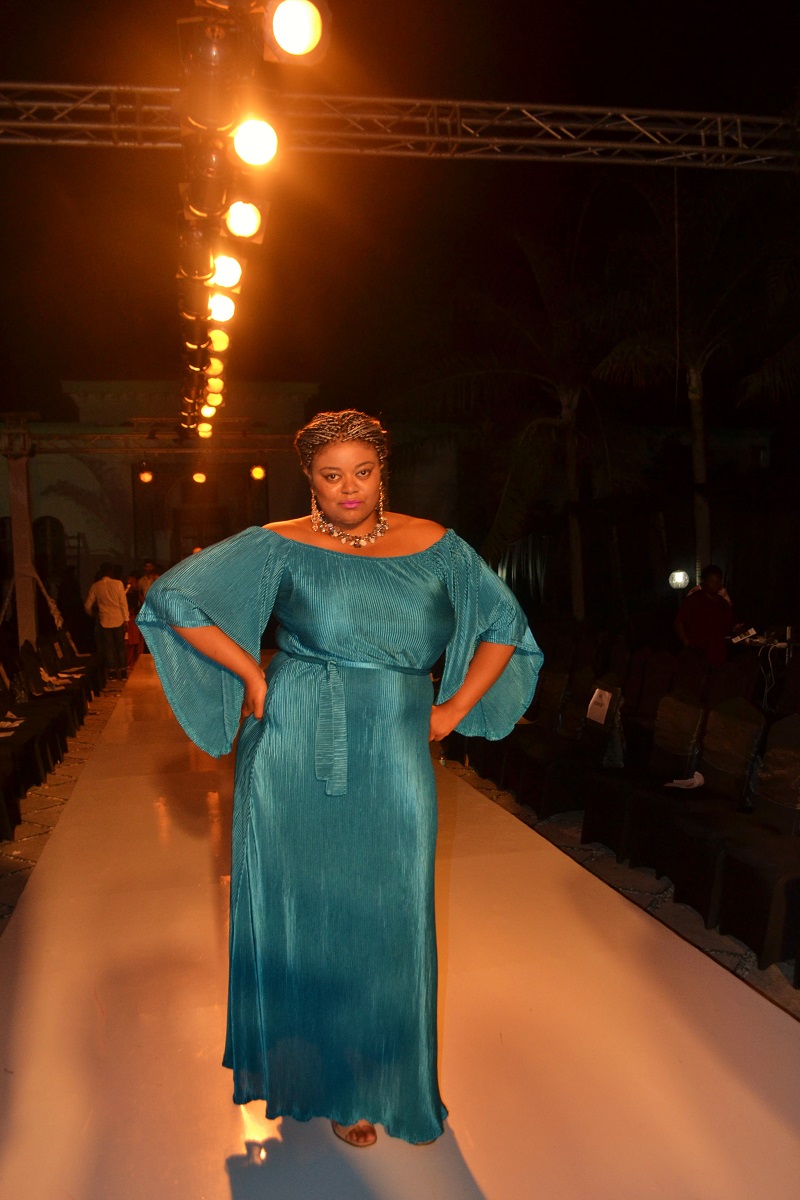 Day 2 Look
Day 3
The closing night was a lovely end to the three days as the runway featured a variety of styles. A favourite and top Zimbabwean designer, Zargue'sia  featured on this night with his collection titled " Trees of Righteousness . With his bold greens and chartreuse his signature ruffles and bold cuts were definitely a hit. What was even more impressive was the audience's excitement regarding his menswear. The East African audience were especially receptive of Zargue'sia's menswear with top Tanzanian stylists making orders straight after.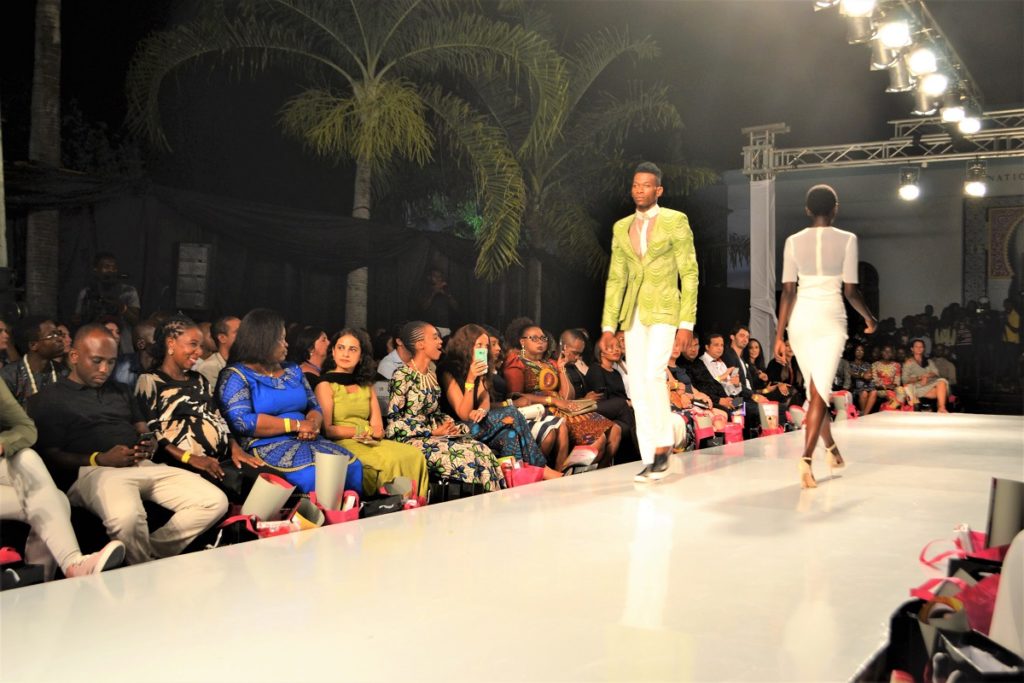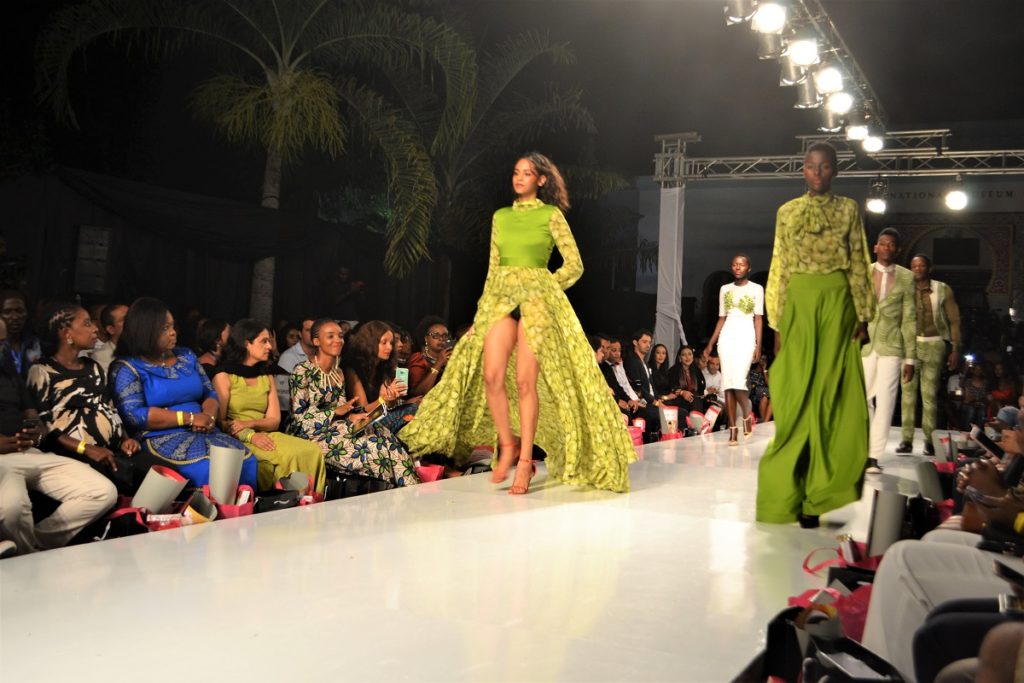 Zargue'sia (Zimbabwe )
Afrika Sana collection was flamboyant and fun as well as an environmentally friendly collection. Making use of recycled umbrellas to create a daring collection. The collection was especially important as it illustrated ways in which African designers can make use of unconventional materials but also how the runway can embrace recycling and make a social statement . Fashion with a cause ! Del Africa  Fashion (Nigeria) also brought a West African feel to the runway with some modern twist. His menswear range was more trendy and his fusion of African prints was well received.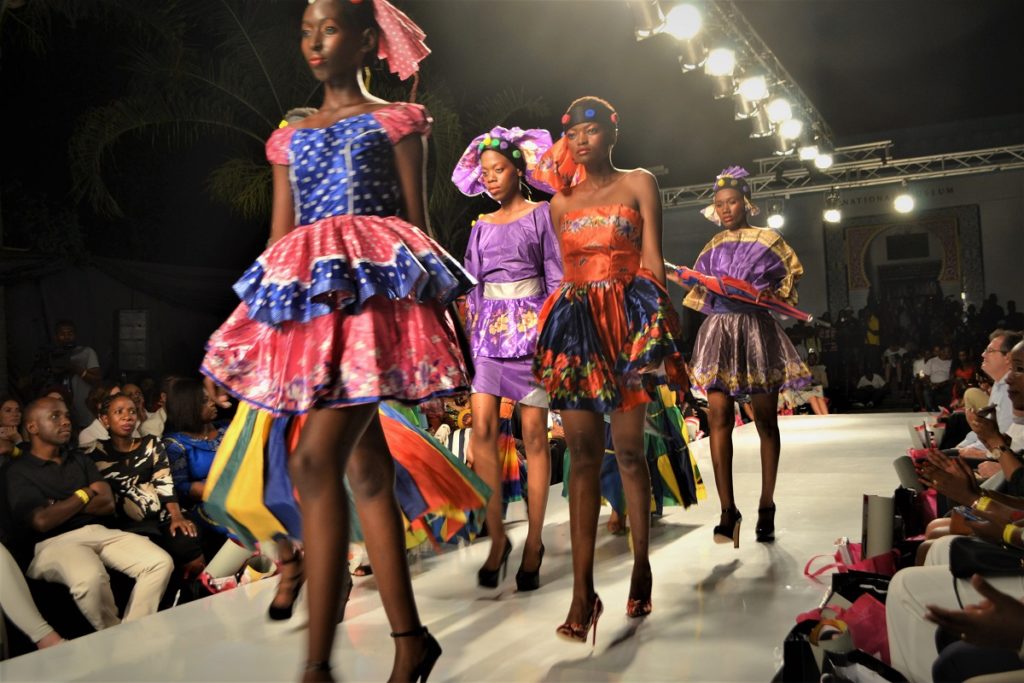 Afrika Sana ( Tanzania )
Kiki's Fashion (Tanzania), legendary Tanzanian designer closed the runway with a sultry pastel, orange and peach collection. Her evening dresses and quality finishing certainly was a beautiful end to the 3 days of fashion in Dar es Salaam.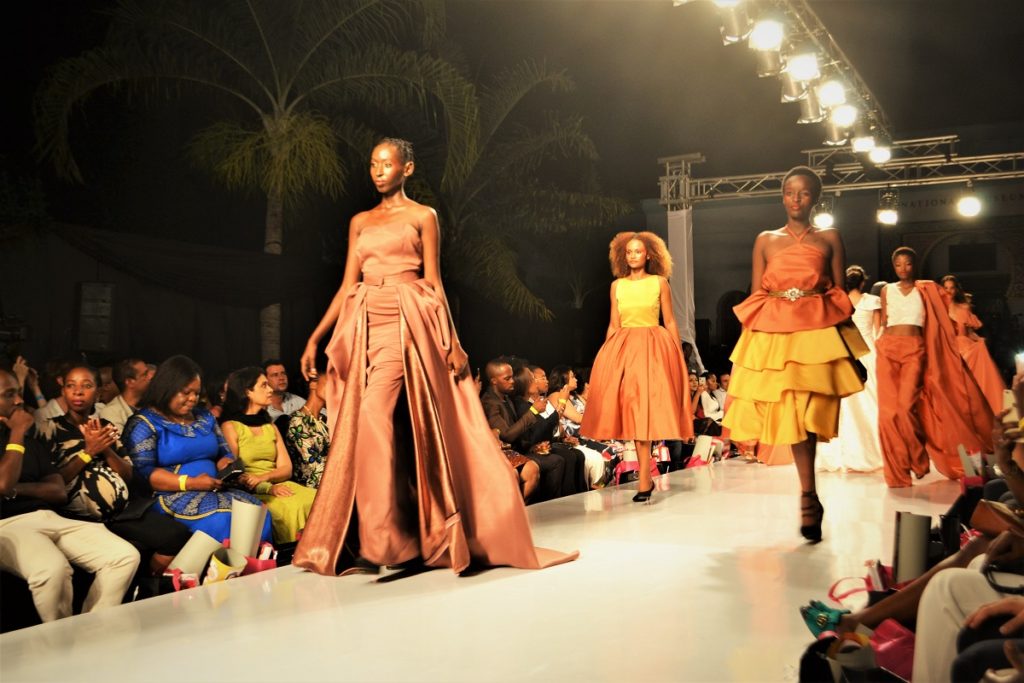 Kiki's Fashion (Tanzania)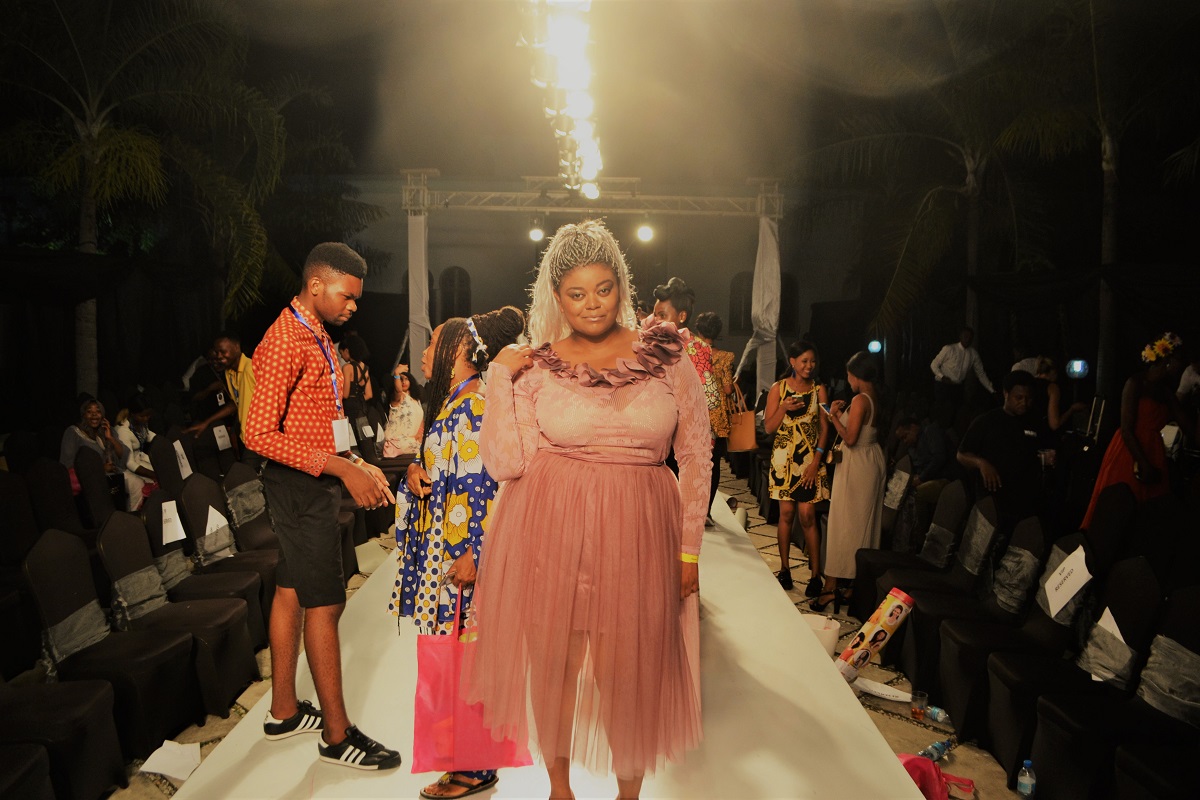 Day 3 look ( Dressed by Zargue'sia)
Final Thoughts
SFW also included Awards with categories ranging from Style Icon , Female Model ,  to the Designer of the Year which was an exciting twist to the fashion week event.
Mustafa Hassanali and Swahili Fashion Week Team
Swahili Fashion Week has proved to be world class event from the fantastic production by the Group of Creatives team with the show starting and ending on time and the showcases were  beautifully executed . While there were about two or three collections that were a miss for me that is certainly the nature of the industry. Style and preference are welcomed!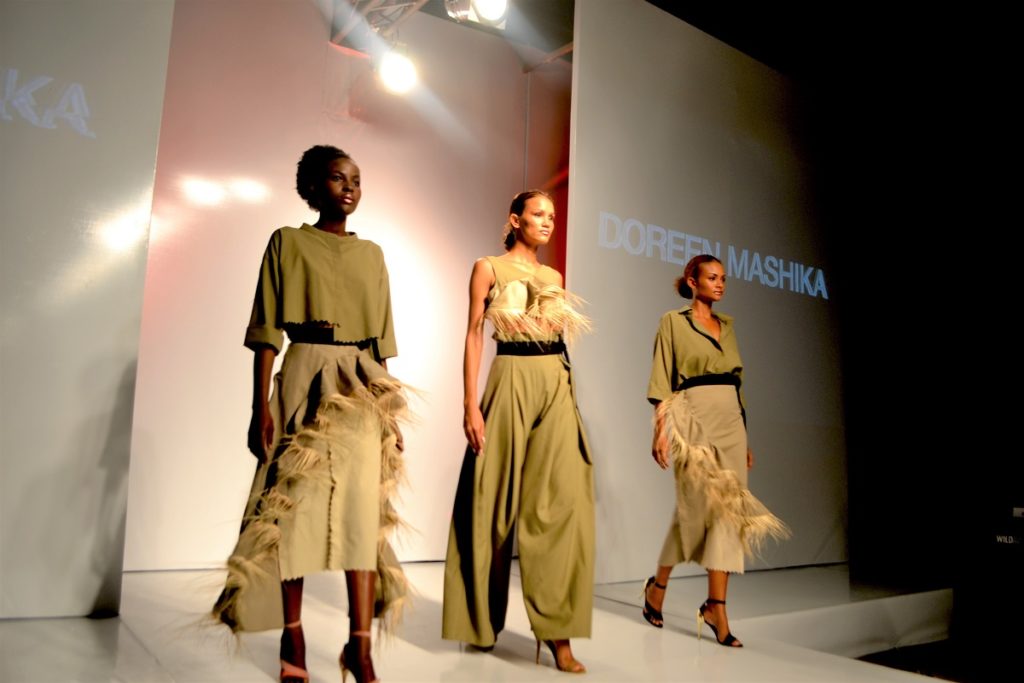 African fashion is certainly growing and Swahili Fashion Week provides a large platform for established and up and coming African designers who are unapologetically expressing their creativity and ideas on the runway and through fashion. The event left me inspired to not only see Zimbabwean fashion expand but excited for the future of African fashion . We,  as a people are unapologetically African and are proudly expanding our fashion industry .
Asante Sana to SFW for a wonderful ,professional and beautifully executed fashion show case. See you next year Godwilling.