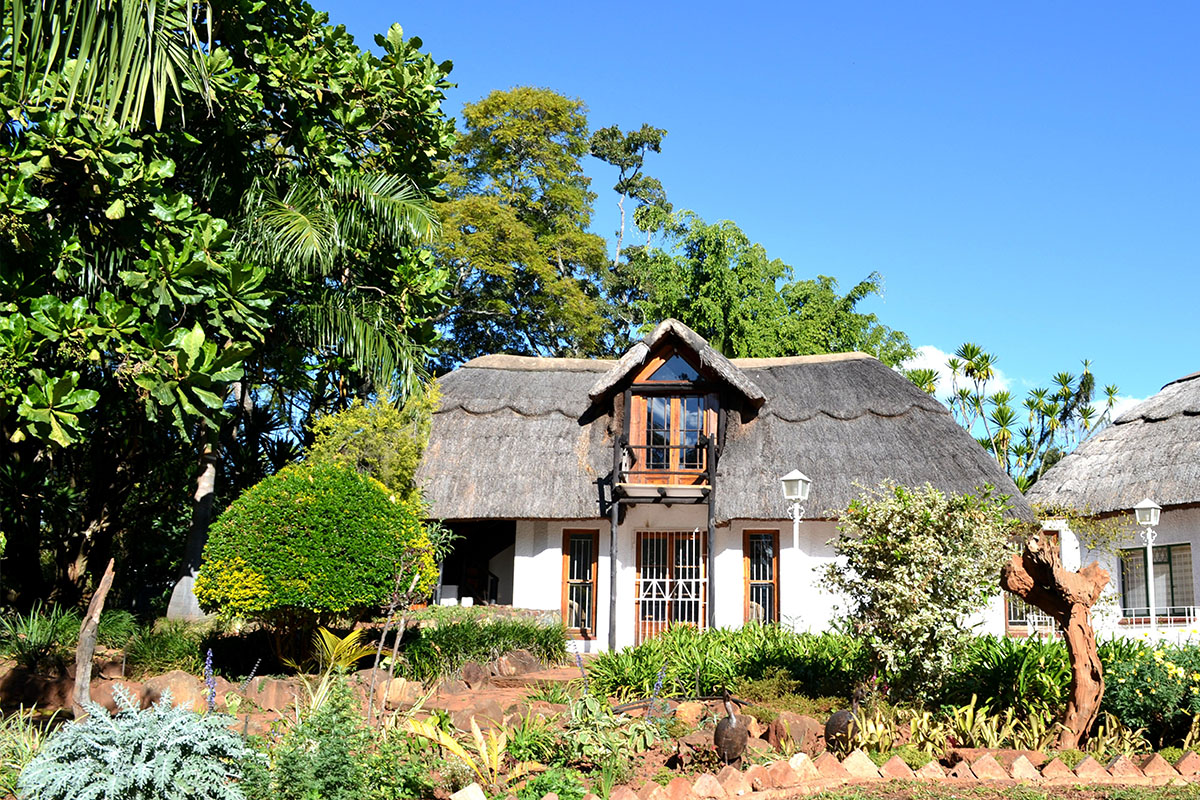 .
The Mustard Seed
As winter takes full course in Harare, the girls and I spent the first and surprisingly sunny Saturday of June at The Mustard Seed.  Walking into the café, they were a few guests seated and kids running around (with a jumping castle on the lawns) making this a family friendly spot. The setup includes a thatched house, a few scattered couches in the patio, some table and chairs placed in pit-like structures in the garden. Making use of yellow , orange and green tones that fit into The Mustard Seed them with a pool and palms to add to the garden vibe (  their grass is still freshly planted and the soil was not too friendly on  my white shoes)
With the girls
We were seated in the sprouting  garden and immediately attended to by a friendly waiter. Eager to have a chilled glass of sauvignon Blanc I was disappointed to find out that their alcohol licence was still not ready. I am a strong advocate of restaurants opening when with everything in order, a little mud on shoes is tolerable but no chilled vino is a BIG NO! A little disappointed, I opted for their freshly squeezed juice  blend including apple, pear and ginger. What a pleasant and healthy surprise presented in a cute jug perfect for a little sun basking .
Freshly squeezed juice
While browsing the menu, we expressed our interest in the local cooking show and Chef Lincoln's role as a judge to the Mustard Seed Staff. A few minutes later, the friendly Chef Lincoln came out to greet us personally. Trying to get some production secrets of who stays and goes on the reality TV show, Lincoln humorously told us to keep watching. After a few selfies, snap chats and pics with the famous Chef Lincoln it was now time to order.
Sharing a laugh with Chef Lincoln from Battle of the Chefs Harare
The one aspect that truly impressed me with The Mustard Seed's menu is the variety in comparison to other local spots. From Sweet potatoes soups, guinea fowl, lamb to roulades. The unique menu is definitely a selling point with Chef Lincoln highlighting that their food caters to  unique and intimate experiences. The Mustard Seed also accommodates special meals and dinner requests so long as you advise them before.
The Mustard Seed Menu
Being a lamb chop fan, I opted for the mini mint potatoes and lamb chops with a cranberry jus. The wait was not too long. Beautiful , artistic and clean plating of the dish with the lamb chops creatively placed with a stunning  finish of the cranberry jus. As we dug in,  I loved how tender the chops were and complimented by the jus. However the mint sauce or more so mint jelly was too strong and strange on my palette (would have preferred a jus or traditional sauce). Overall the dish was pleasant however the portion seemed to be on the rather not so generous side.
Lamb chops with a cranberry jus!
With more space to fill and a longing for Crème Brulee (one of my favourite desserts), I was ready to end the sunny afternoon with a tasty dessert.  I was once again a little disappointed to find out that they did not have the traditional Crème brulee but rather a savoury option of Camembert Brulee which had just finished. I then opted for the Tiramisu which too was not available!
While the tall trees and sunny weather complimented by the pool made for a lovely afternoon catch up. All in all, I was a little disappointed with no wine, no crème brulee and a small portion of food.  However, the wonderful fresh juices, lamb chops and creative presentation were certainly highlights. The Mustard Seed has potential especially with Chef Lincoln in its kitchen. I look forward to revisiting The Mustard Seed a few weeks after its grand opening particularly for those lovely juices in summer.
Food: *** (3 stars)
Service: **** (4 stars)
Presentation: **** (4 stars)
Cost: *** (3 stars)
Overall Mimi Rating:  3.5 out of 5 stars
Lunch Highlights