Sunshine , views and water are always a good idea and even more exciting when you put in the mix an unlikely gem or unexpected discovery. A July weekend and a visiting aunt from Tanzania brought me to Kuimba Shiri where I found the gem that is the Waterfront, located right at the shore of Lake Chivero. A gem certainly worth sharing and blogging about.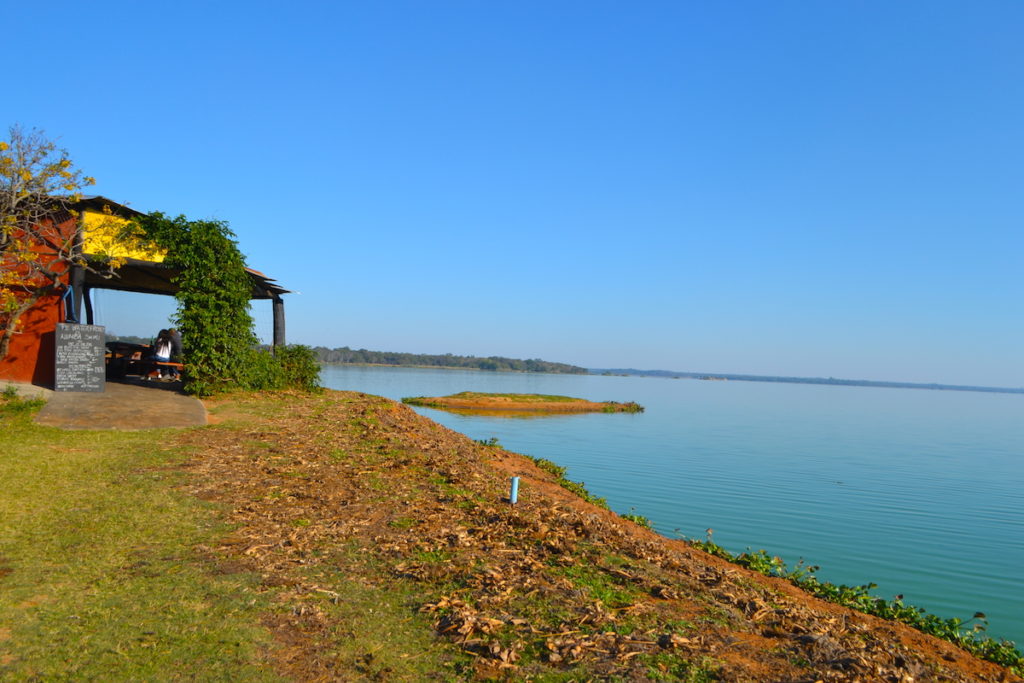 It had been over 5 years since I lasted visited Kuimba Shiri and while I was reminded of its beautiful lake views,  it all seemed as I left it . However as I walked along the lake side , I spotted a new addition. A thatched meets stoned building and with the sign "The Waterfront at Kuimba Shiri" .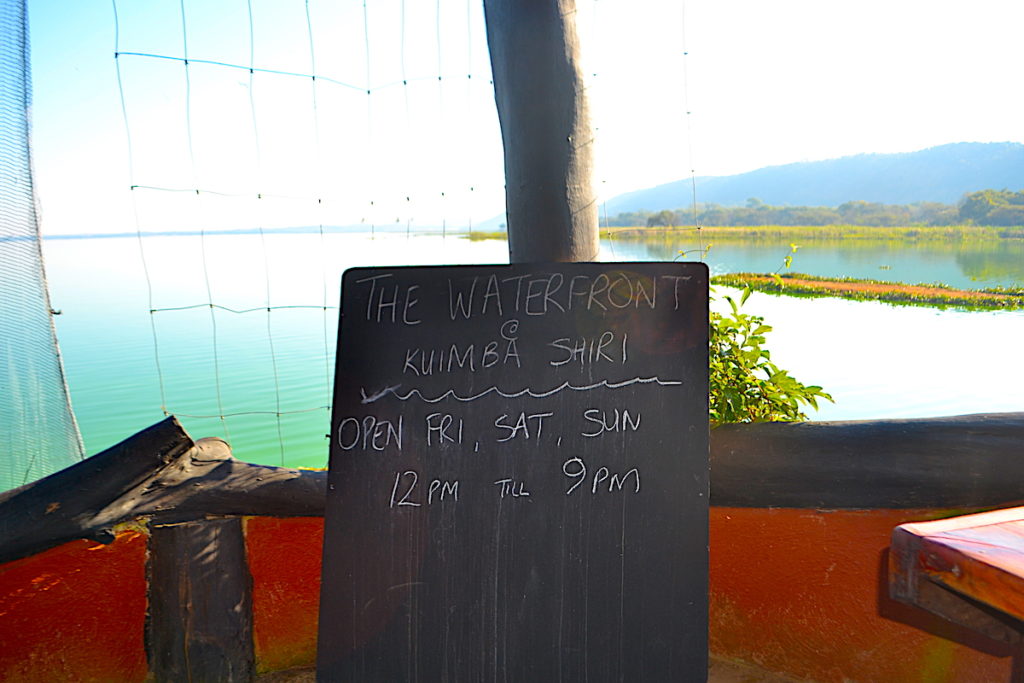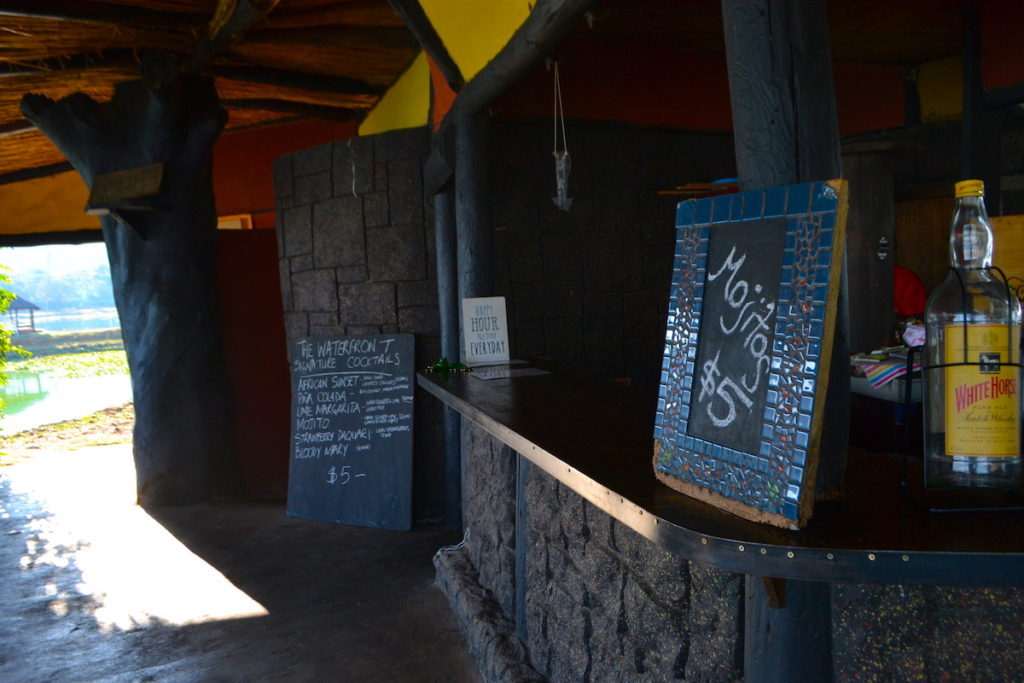 My inquisitive nature and general love for new things drew me to the restaurant /bar. Welcomed by the friendly staff , my attraction to the place was instant. From the $5 cocktails , the relaxing ambiance and beautiful views. This location is simply a must for the Harare resident or visitor especially being less than an hour away from the city.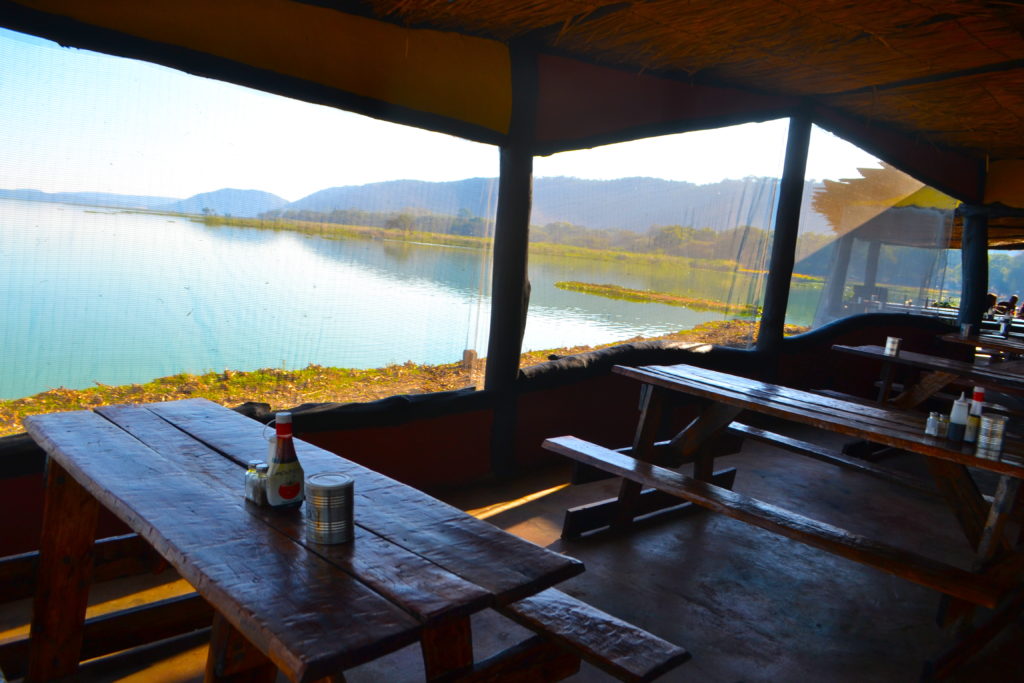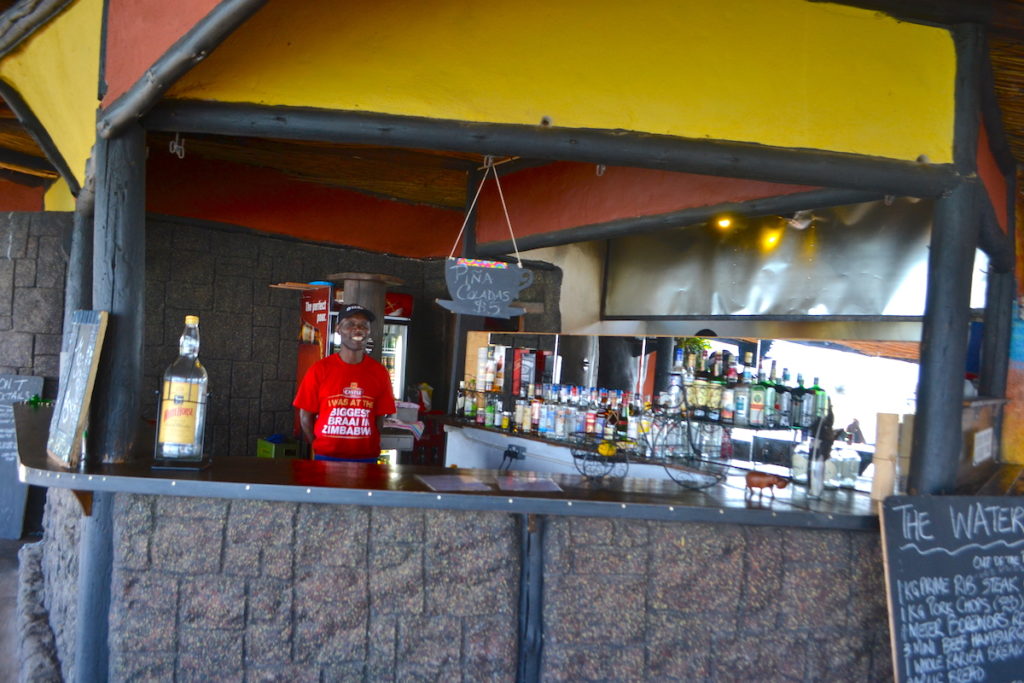 Friendly and welcoming staff 
As I explored the place , the menu , the seating and quirky and cosy décor . A friendly man in the corner greeted me and as conversation would have it . The friendly man in the corner was Michael, the owner of the spot. Michael explained his return to Zimbabwe from the US and the love he has for Zimbabwe. More importantly, we disscused the Waterfront and his vision for the spot. While we chatted we also managed to meet a friendly neighbour. Michael introduced me to what appears to be a fellow resident at the lake , a large crocodile which was basking on a nearby island… just an ordinary day at the office!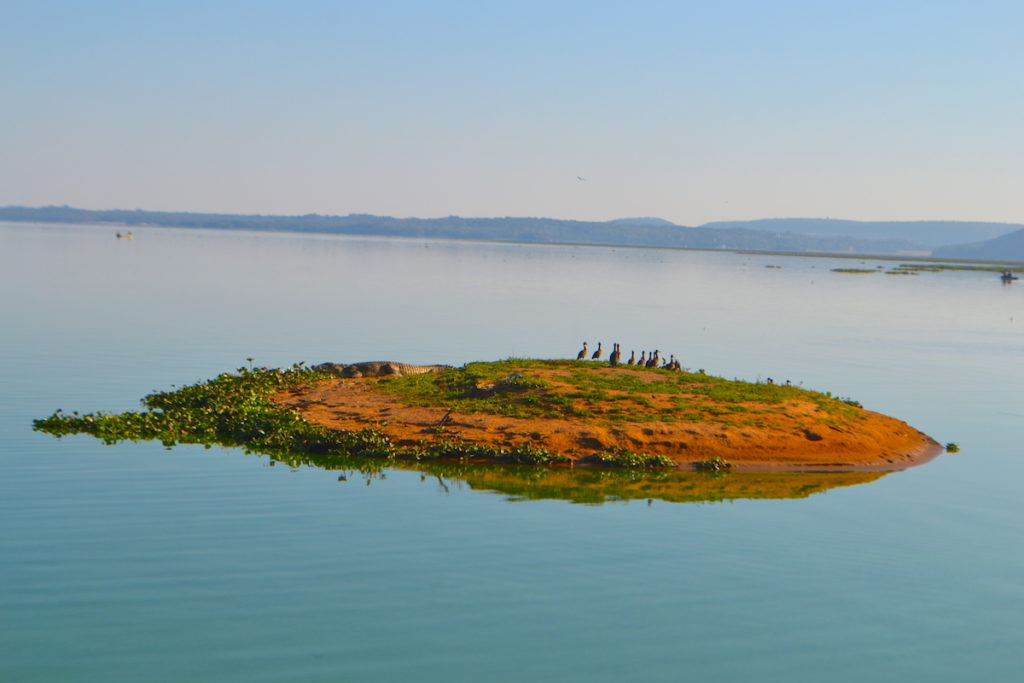 Some snippets of my conversation with Michael:
What was your inspiration for The Waterfront?
We thought we found a dream location to host people from all over the world, and give them a taste of the best of Zimbabwe. The Waterfront has the most spectacular sunsets each day so we wanted to provide a menu that would complement that, simple, delicious and yet as unique as the venue. The Staffords have been running Kuimba Shiri for 25 years and they felt they were waiting for compatible people to partner with, so when we began to discuss it….our vision for it instantly clicked. And that's kind of what you see….it's still unfolding of course but it's on its way.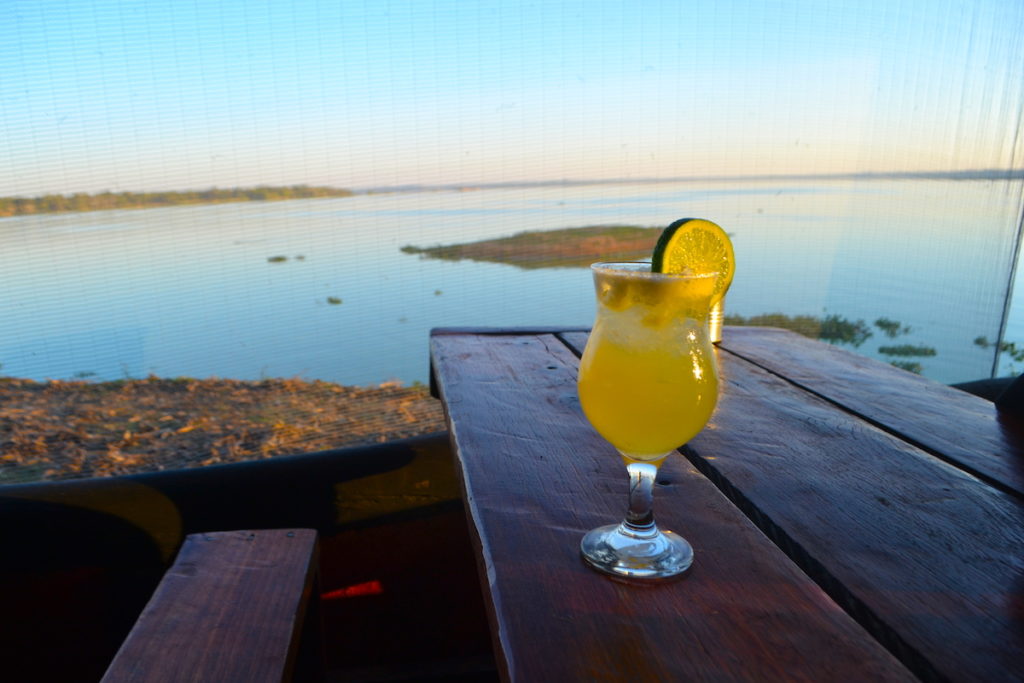 Describe the Waterfront in 3 words?
3 words – Spectacular Sundowner Restaurant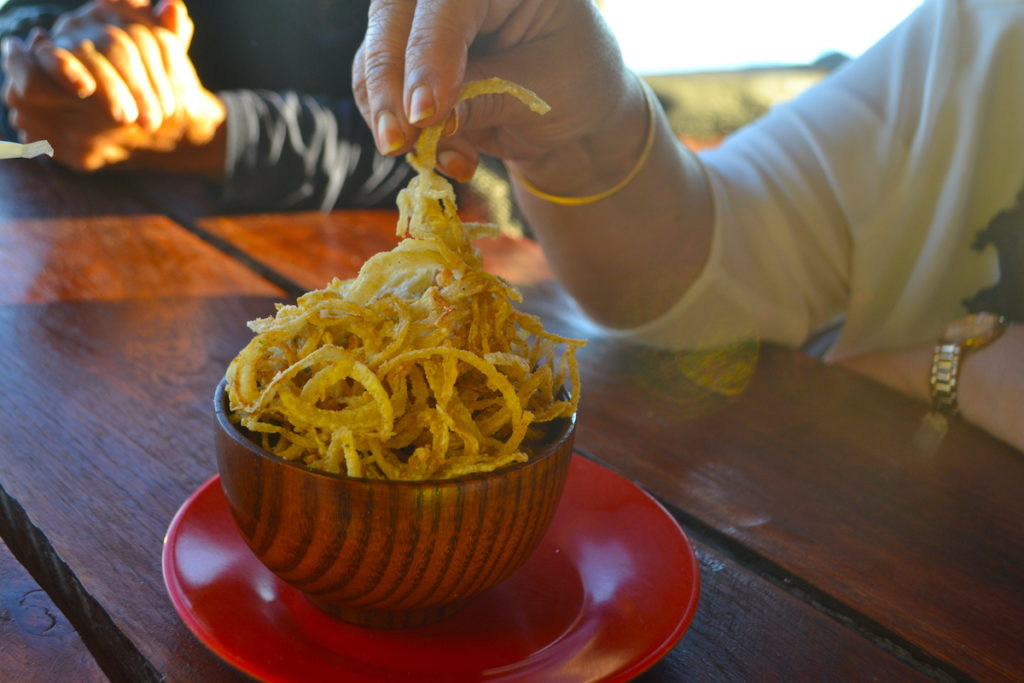 What type of food is on offer?
It's a Zimbabwean take on America's most famous pub and grill specialties with a few unique creations thrown in. Huge flavors, generous portions and strong cocktails. We love to entertain groups.
Tell us about the boat and what other activities do you have planned?
The boat will be a 40+ passenger pontoon cruise boat that will be available for school kids during the week and then families, and romantic couples during the weekend. The boat will feature a full bar and snacks. The boat will also be available to hire for private events on the water. After the boat is up and running we will turn our attention to hosting events that appeal to our targeted clientele. Partnerships that will bring Jazz, Acoustic Guitars and Wine based events will be our aim.
After a great talk about the Waterfront, my family joined me for some sundowners and afternoon treats. We managed to sample the cocktails and some of the food on the menu. Sipping some cocktails with the breath-taking backdrop is a perfect weekend treat.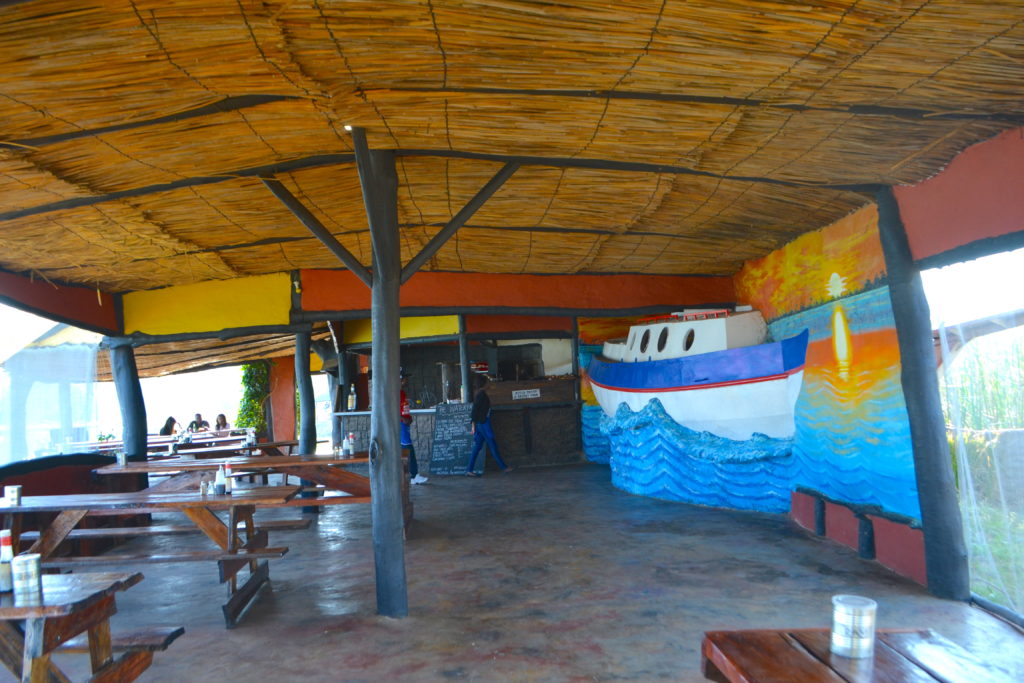 The cosy spot also has some charming features like its growing herb garden with mint, which is used in the cocktails giving it that fresh feel.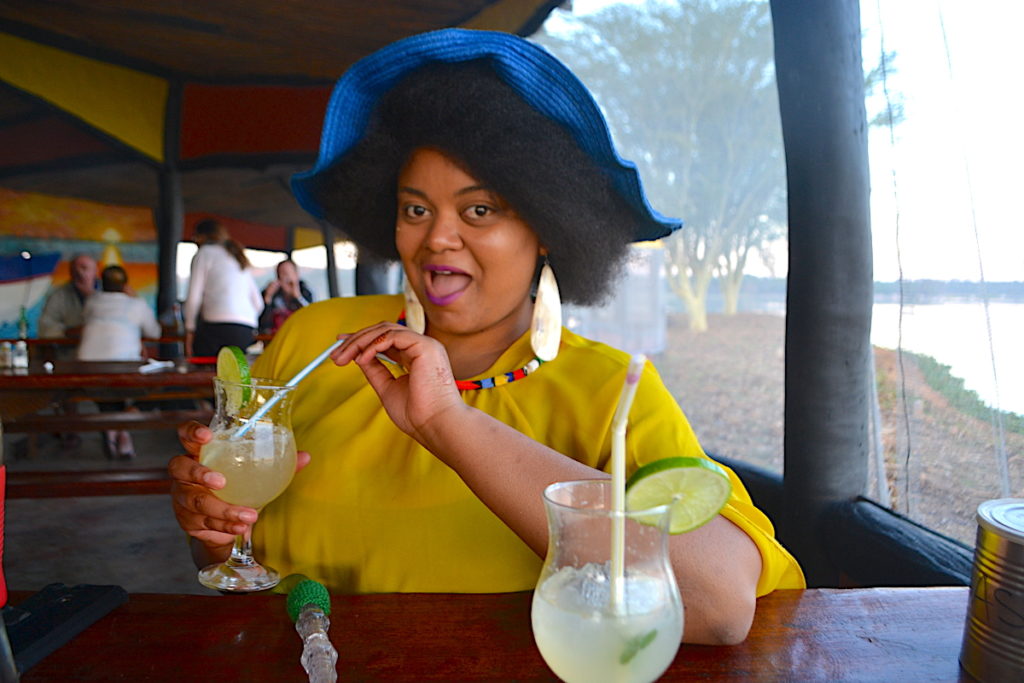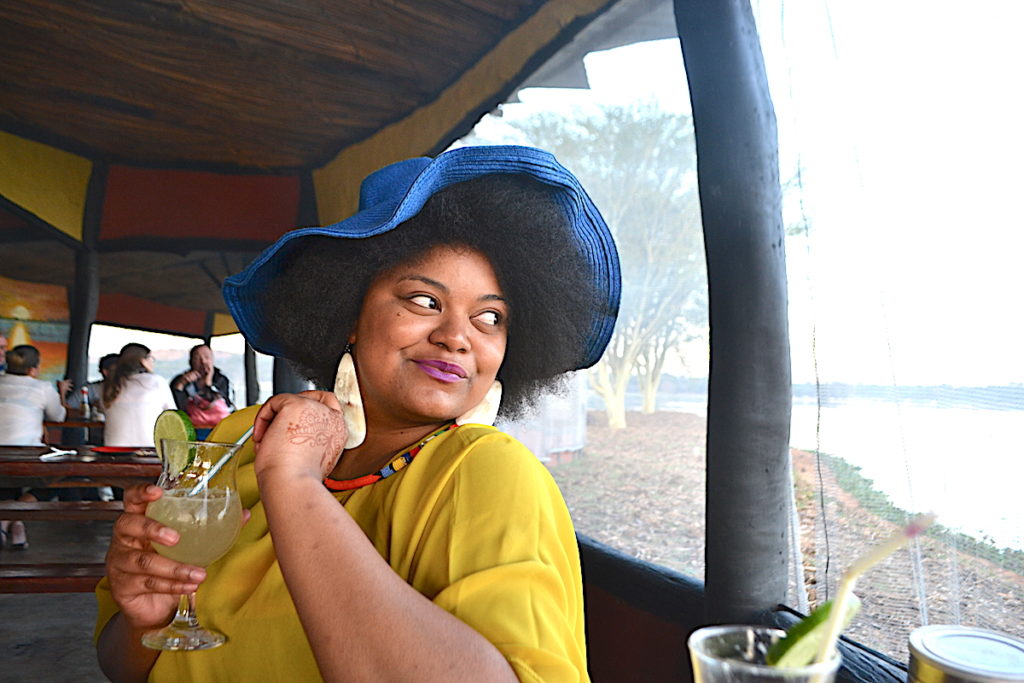 While our food had a bit of a wait (the staff did apologize), the wait was worth it. Their nachos and guacamole was a wonderful light afternoon snack. Their garlic bread was flavourful and should it have been a bit crispy on the outer bit… Perfection! The bream was also a hit with my family! As a muslim , of course a halaal friendly menu would be welcomed 🙂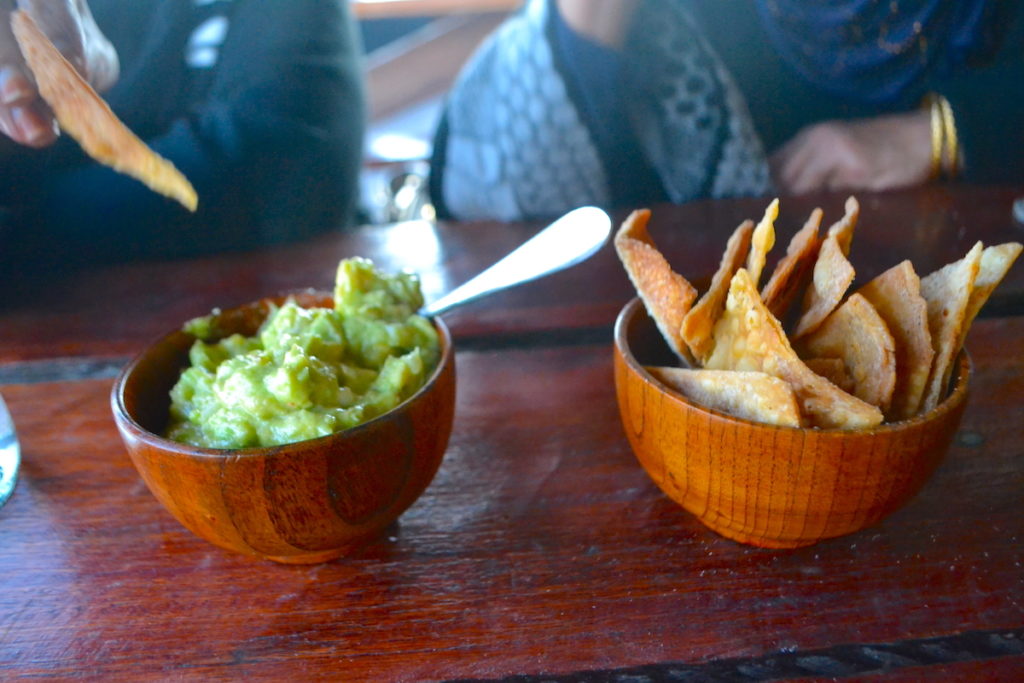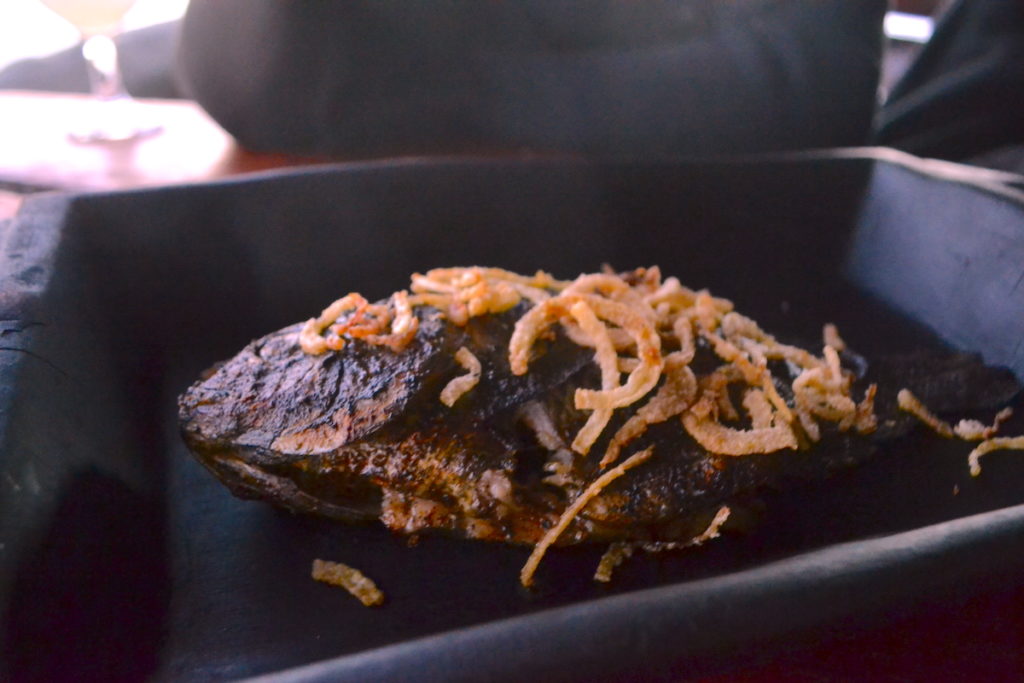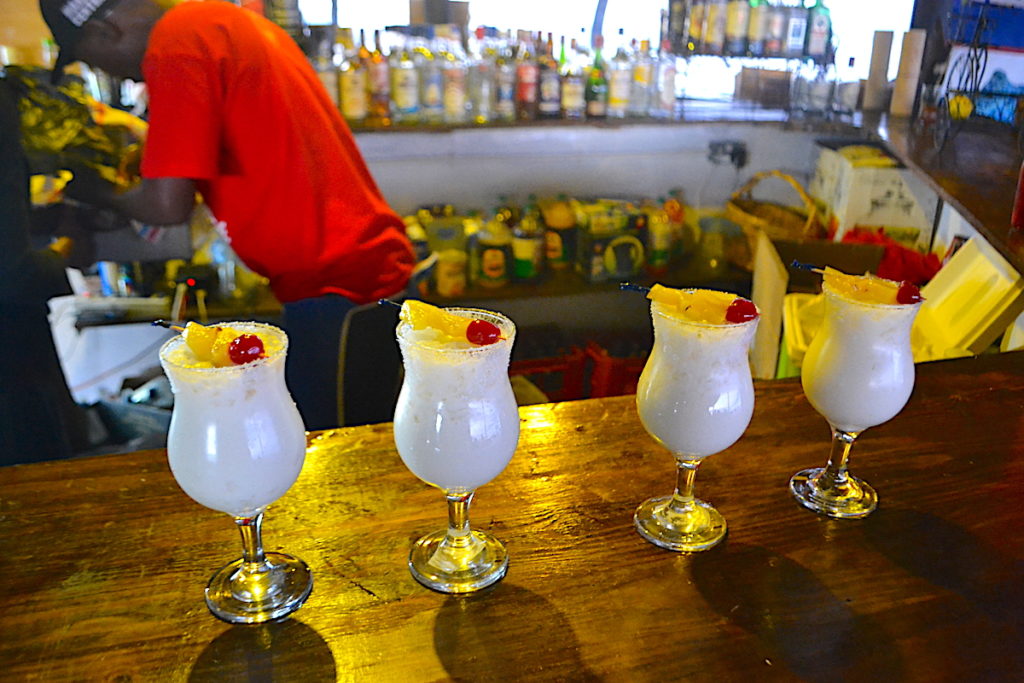 The Waterfront is certainly a gem and filled with so much potential. Undeniably a valuable discovery. The friendly staff, cosy spot, breath-taking views, cocktails and different menu make it a must visit especially for a relaxing afternoon. Some light Afro jazz, house music, acoustic performances would definitely be magical here. I look forward to returning with friends especially as we enter our unofficial spring in Zimbabwe. Heroes weekend anyone?
Video Highlights