Vumba has always been one of my favourite holiday destinations for a cosy and relaxing escape in Zimbabwe surrounding by the impressive mountains overlooking Mozambique. It has been over 2 years since I visited and a return to the breath-taking Vumba was completed with the mandatory coffee shop stop at the legendary Tony's Coffee Shop! Always a treat and a charming encounter…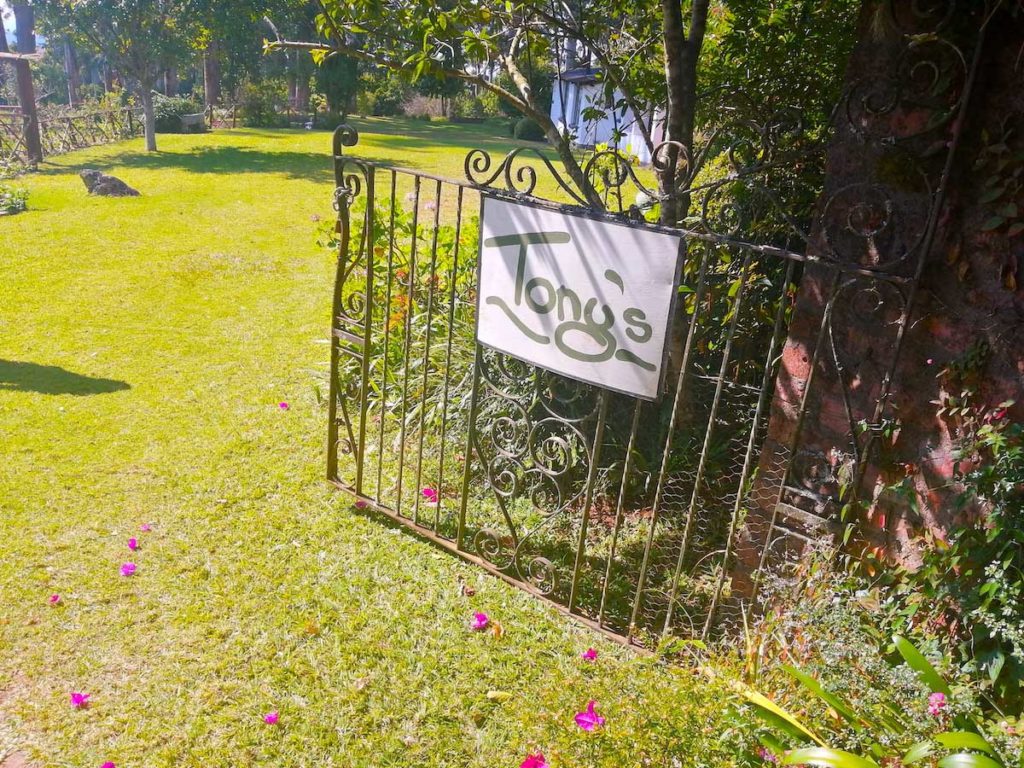 It was a true treat to be welcomed by Tony as usual, his flamboyant and warm energy certainly adds to the character of the coffee shop, which makes it intimate. This particular June morning had a cold front but the peaking sun allowed for us to set up a table in his garden overlooking the stunning garden. We always love that personalized service.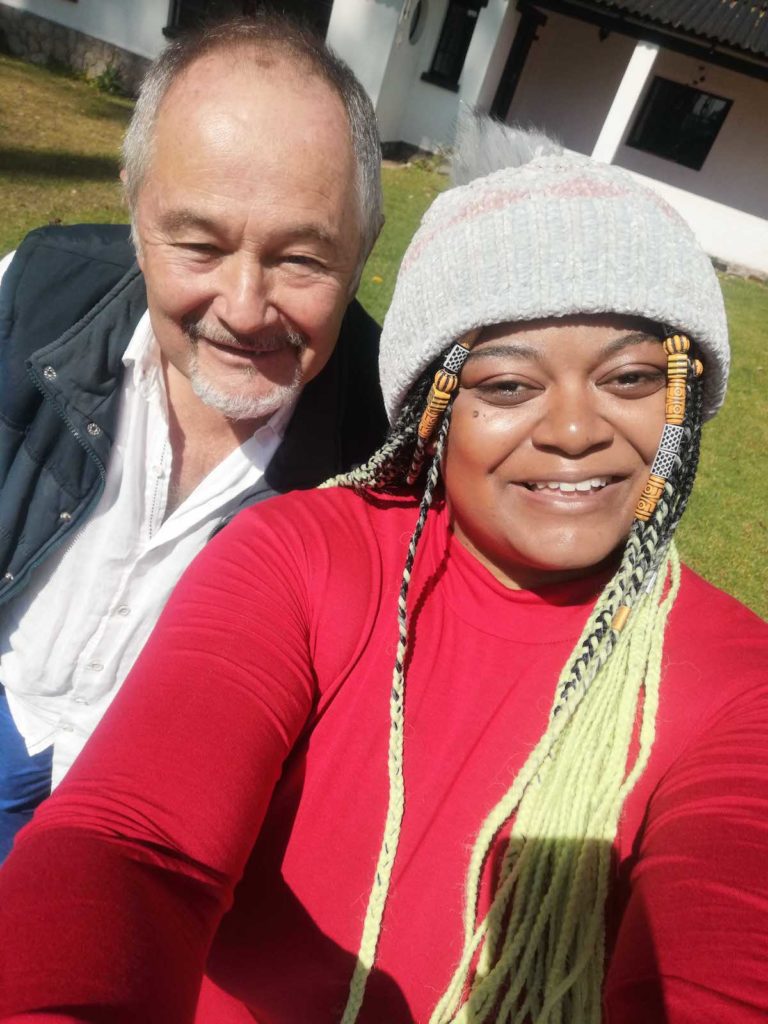 Tony's handwritten menus have a variety of hot and cold beverages and renowned cakes. For the city coffee shop lovers on holiday in Vumba, do not expect to find the same pricing in the middle of the Vumba mountains as we do in the city. For those on a budget but still wanting the coffee shop experience- sharing cake is always a great way to not feel the pricing pinch while still indulging a little.
The white baked cheesecake has always been a favourite on his menu so naturally that is what I opted for which was accompanied by a Café Vein.  Café Vien is a spiced coffee, which has cinnamon and cream, which makes it ideal for the coffee lover wanting a rich and oriental experience.  Divine! Just make sure you drink it up fast before it gets too cold. Bottomless coffee is always a treat and taking in the Vumba sun and fresh air  are priceless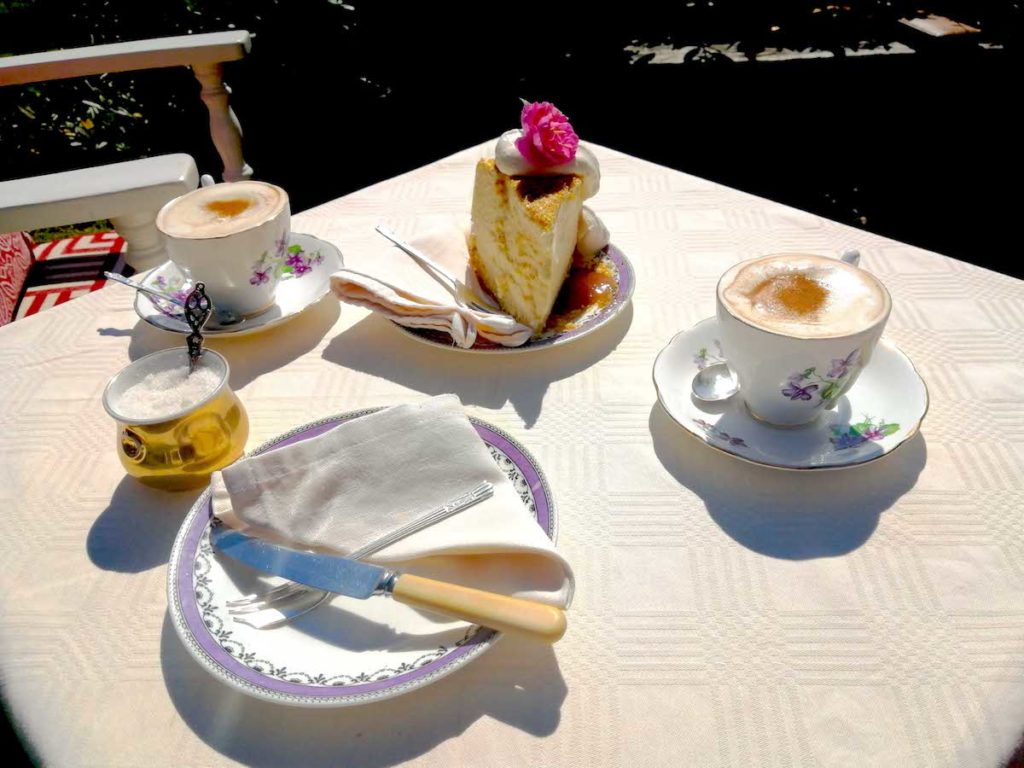 A nostalgic and much needed treat !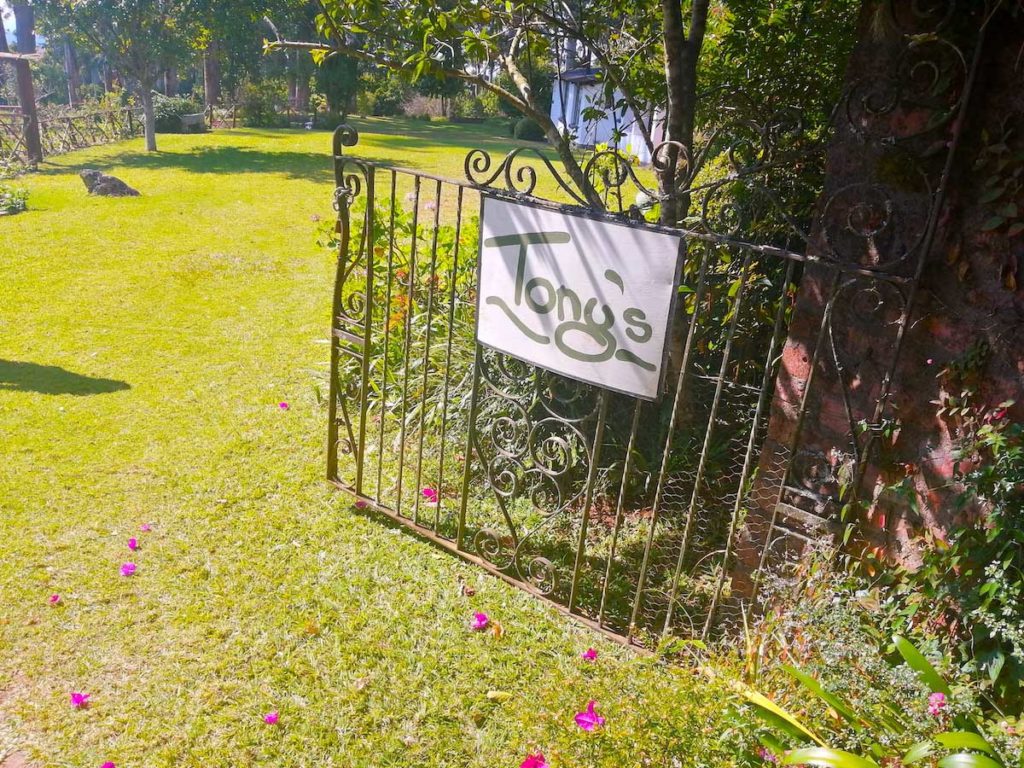 I look forward to returning back and hope this year's edition of the Vumba fair in September will go ahead depending on lockdown restriction.  A summer and warmer experience would be quite enjoyable especially in the garden.
Thank you Tony for a fabulous treat as always.
Video highlights