This weekend was all about Prosecco and a piece of Italy at the official Valdo Zimbabwe launch!  The intimate and stylish event was hosted at the impressive The Venue The official launch also included Rudoprosseco, Hidden Culture and Dial Drink  who collectively added to the impressive event.
After months the event/ social restrictions with the pandemic,  it felt good to be out and about sipping some bubbles in the right ambiance which was a well-executed event. Below are 5 things I loved about the event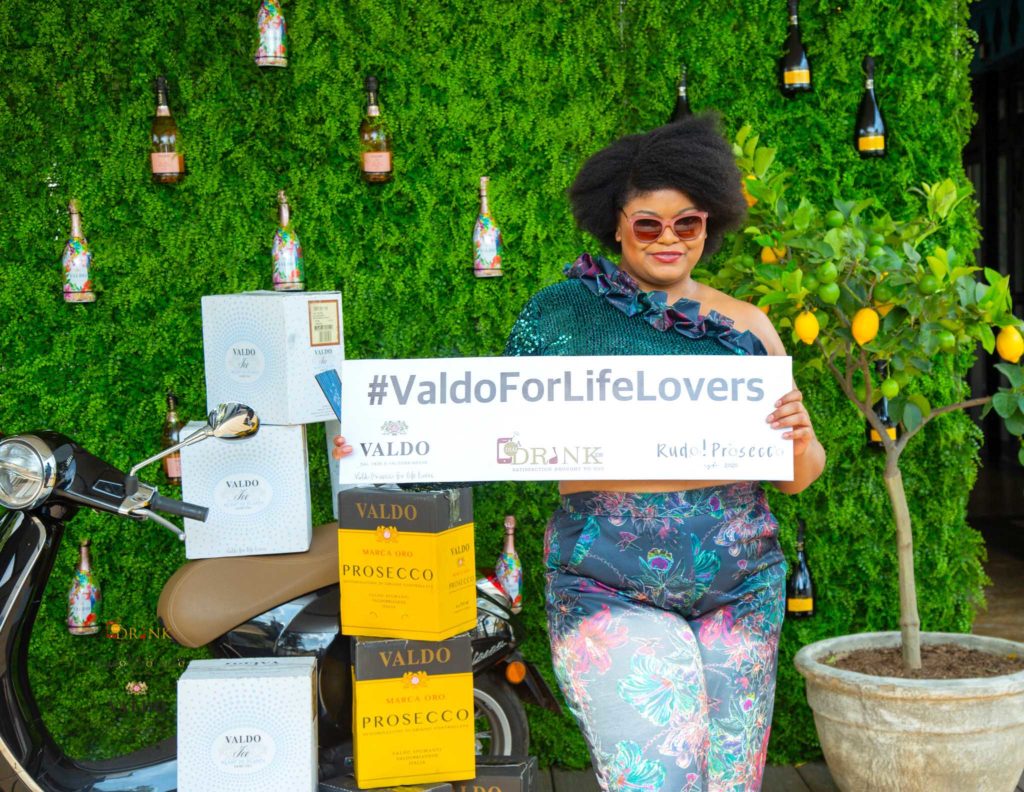 1.BUBBLES, BUBBLES AND MORE BUBBLES
As some of you may know, I love my bubbles and any event dedicated to all things bubbles is definitely my thing. The event included an impressive silent tasting and we sample 5 different Proseccos and 2 really stood out for me. The Extra Dry and the Paradise Rose ( stunning packaging too) are certainly musts and  I highly recommend them.  They are light and have the perfect balance of sweetness and fruity tones.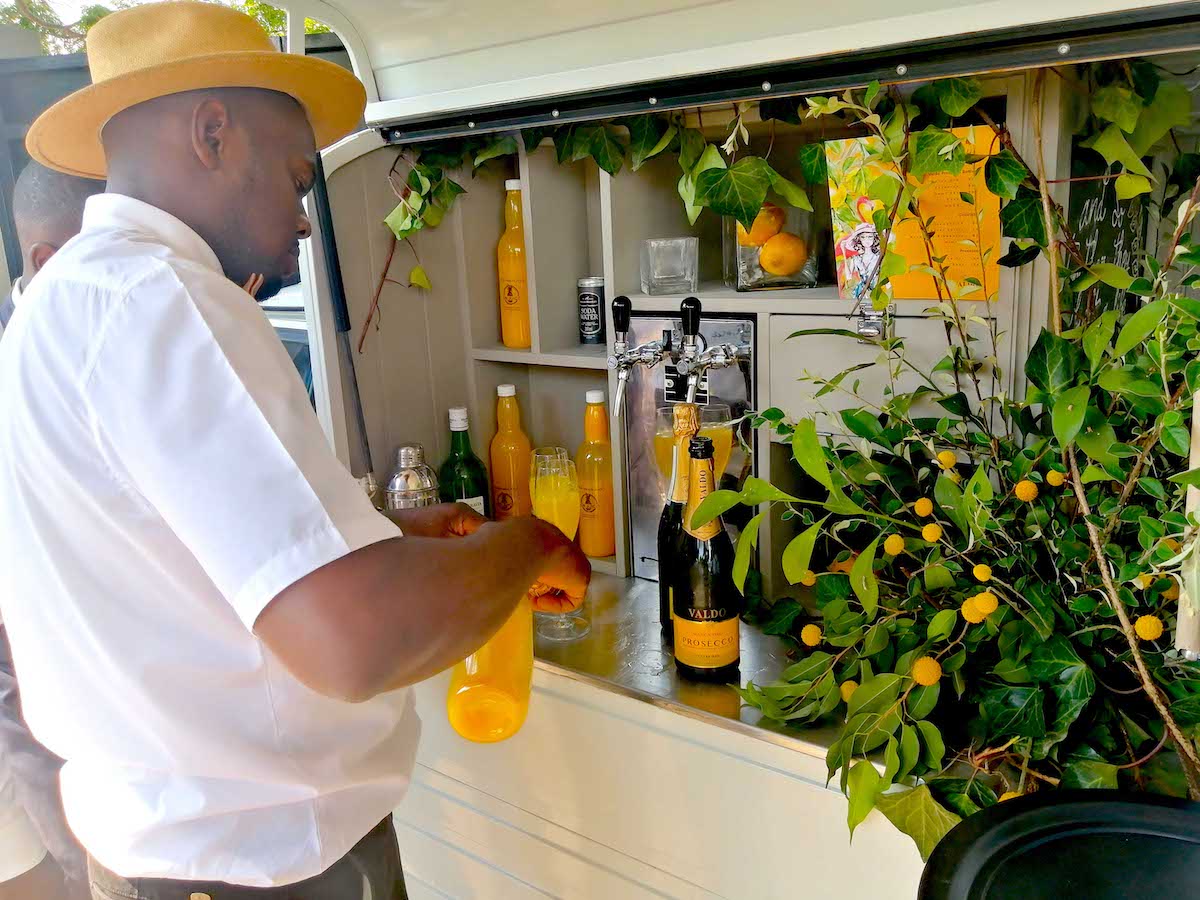 2. DÉCOR AND THE AMBIANCE
The Venue was the perfect choice for any weather while we were lucky to have sunshine it did rain briefly in the early evening. The décor from arrival, and the Prosecco wall made with real leaves were show stopping ,  the fresh lemons, cozy couches to the  little pieces of Italy like the Vespa and bicycles – STUNNING. The team did a beautiful job executing and bringing the space to life or should I say ITALIAN.
3. THE GUESTS WERE JUST AS BEAUTIFUL!
Wow! Did the guests pull through and execute the assignment! From bright prints, to sexy fedoras and stunning glam`! The guests brought all the style and glamour. Beautiful event , beautiful people.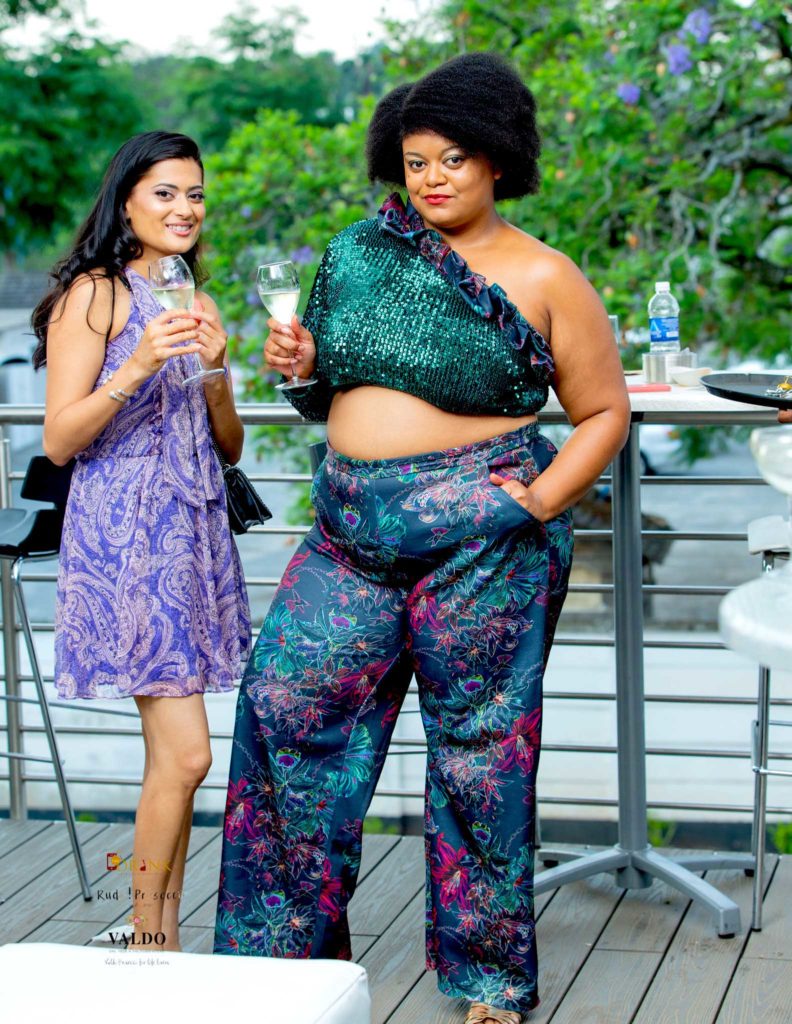 4. DELICIOUS CANAPÉS AND SERVICE
The Venue never disappoints and everything from gourmet pizzas to macaroons everything was divine and even with my makeup on – I still indulged.  Kudos to the Chef and amazing service staff.
Event Highlights
5. HIDDEN CULTURE MADE US ALL DANCE
Jason le Roux is a legend and he his progressive house was all we needed to dance away our stresses for a moment. His skillset  was showcased and I was pleasantly surprised to experience his inclusion of Amapiano and SA house in his set. He played for an impressive 4-5 hours and we the crowd could have easily done another 4! Thanks Jason for making us dance.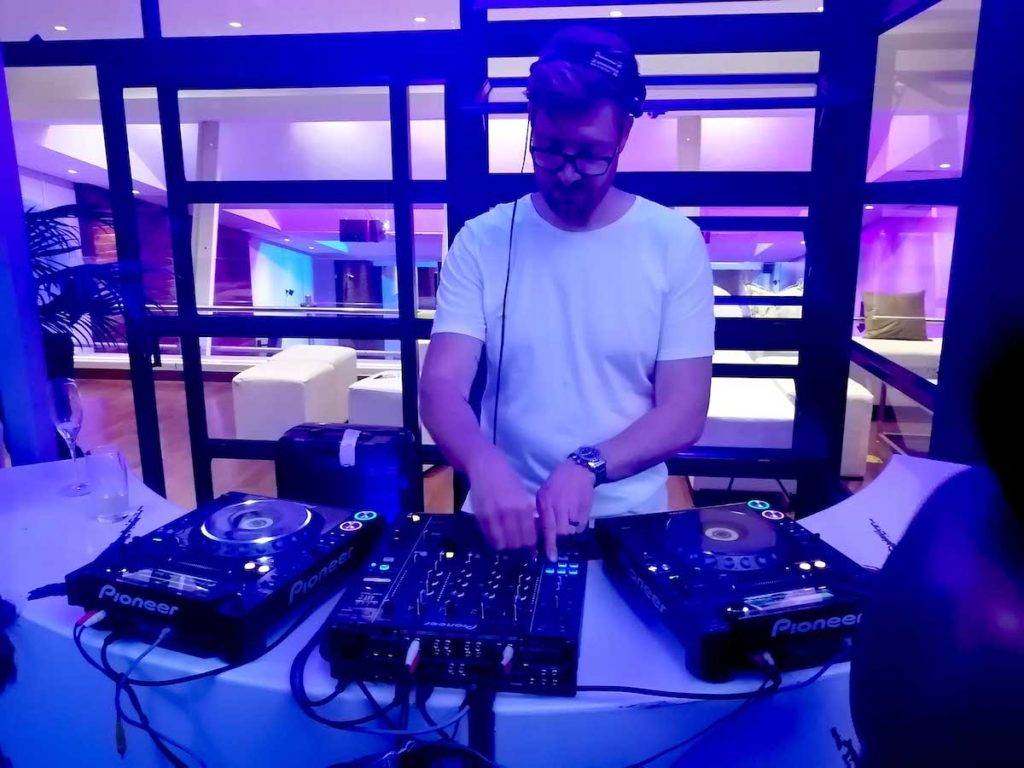 To order some Valdo Prosecco , contact here: Rudoprosecco
Job well done To the Valdo team as they say in Italy! Grazie di tutto