A few weeks ago, I shared my High Tea experience that took place at the Flame. Harare. As the unofficial spring in Zimbabwe graces us, it is the best time to enjoy some sun time in Harare before the rains. The Flame Harare welcomed spring by hosting their inaugural Wine and Grill Fest with an exciting live music line up.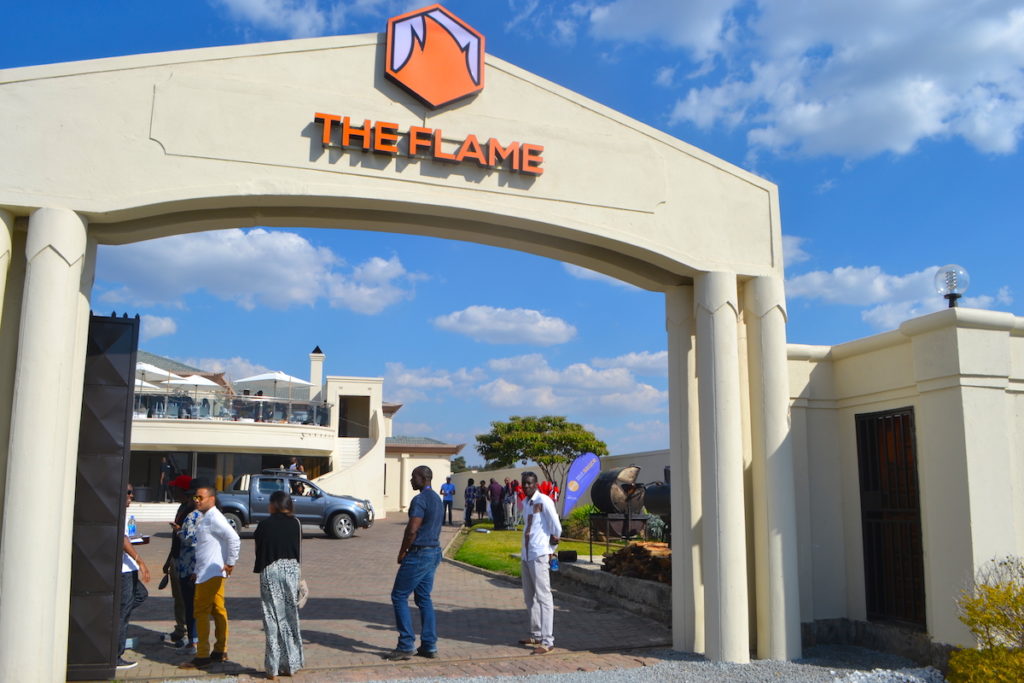 Hosted on the Sunday of the long Heroes Weekend, the clear skies and warm weather provided the perfect setting for the grill fest. Their balcony not only has a wonderful view but it has plenty of sun. The live performances included the Barak Quartet, the Mackay Brothers, the Movement and the sensational Ammara Brown.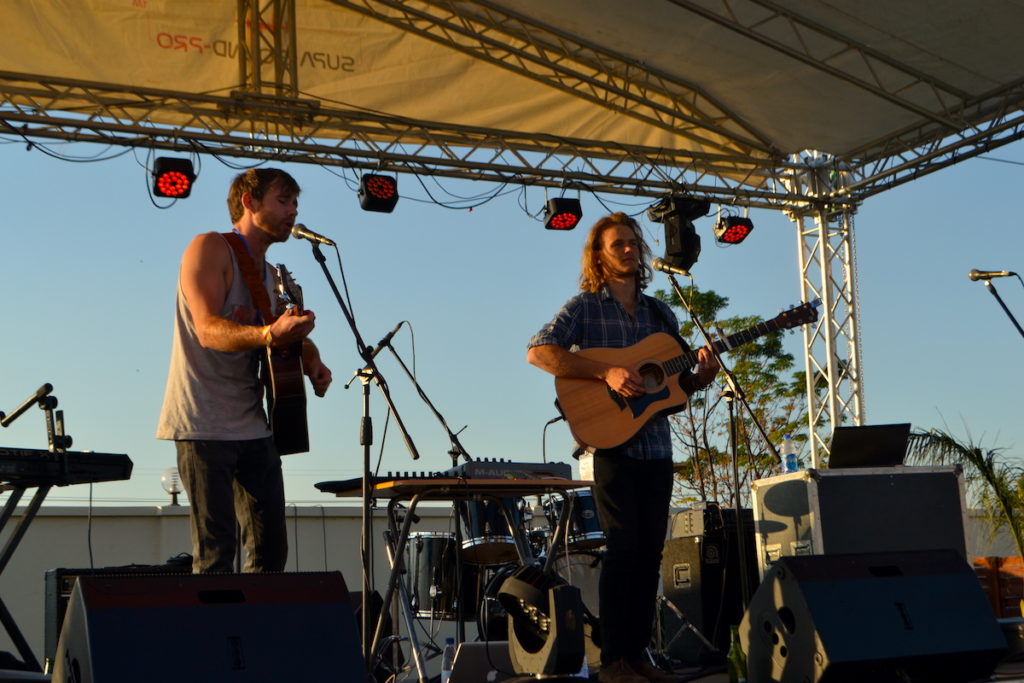 The Mackay brothers perform
The event was well attended and the balcony seating was filled quickly. Drinks flowed and every second of sun time was appreciated.As a wine lover , however there was not much wine stalls on offer for the fest. More wine stalls on offer like Stables wines or Elixir would have been fantastic to truly experience the wine element of the fest.
The sunny afternoon , and beautiful views made up for that downfall. For the food lovers , it was also unfortunate the wait was long for food orders but for the drink lovers it meant more drinking time and sun time!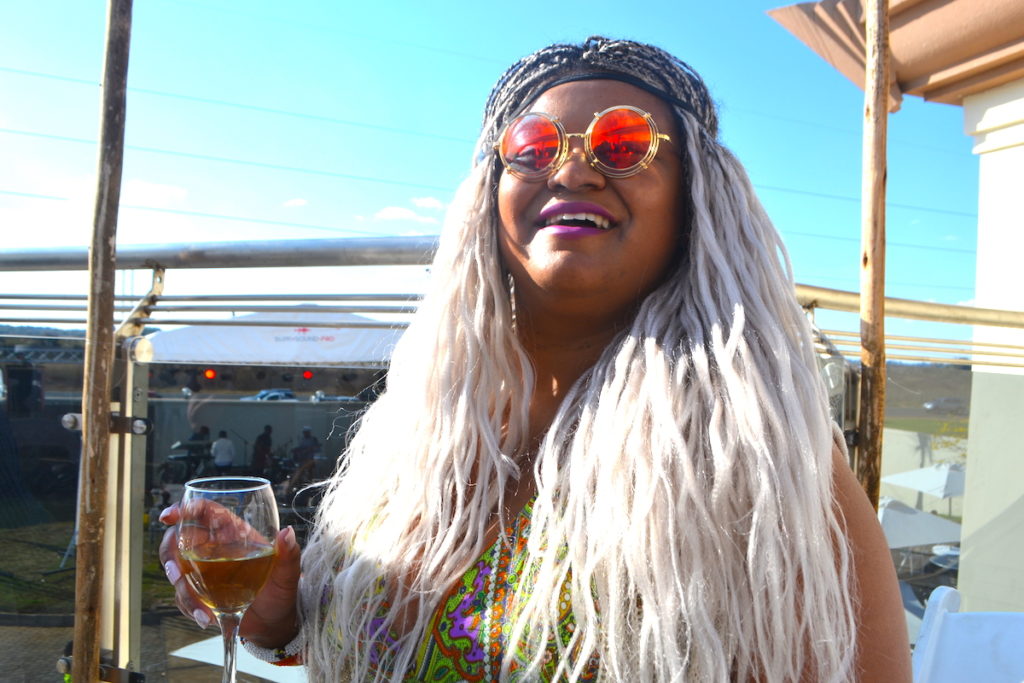 Love my sun time!
As an appreciator of afternoon events , the event was ideal for my valuable sun time and catch up with friends coupled by some live music. The vibe was memorable and the ambiance was definitely all things fun.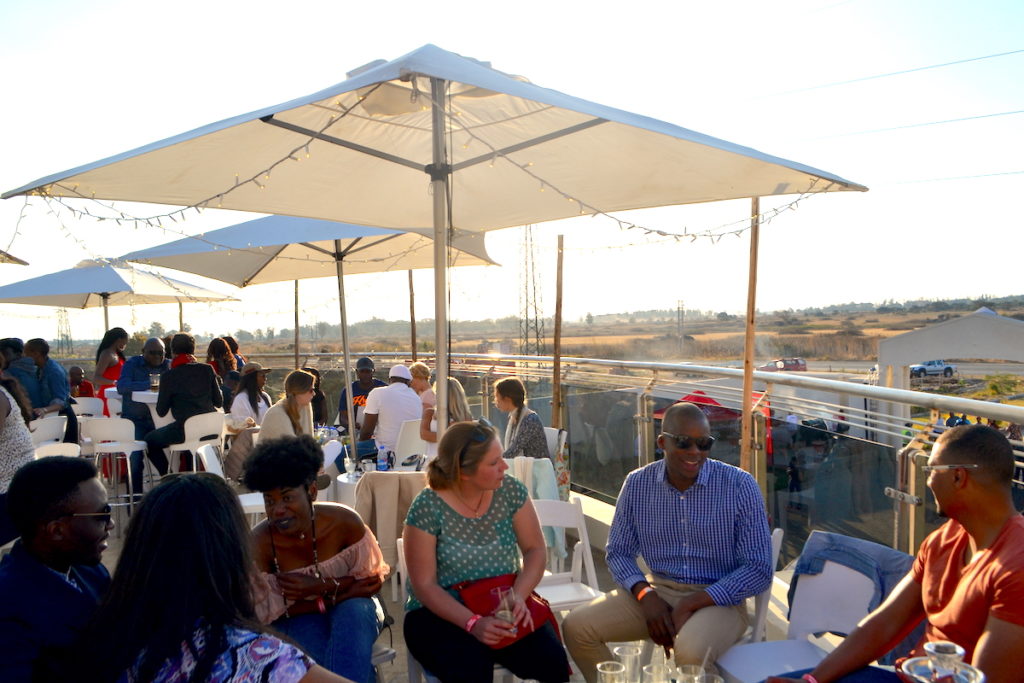 A highlight of The Flame is certainly the breathtaking sunsets and once the sun set , the events fairy lights certainly created a warm ambiance. Drinks and good company added to the overall affair.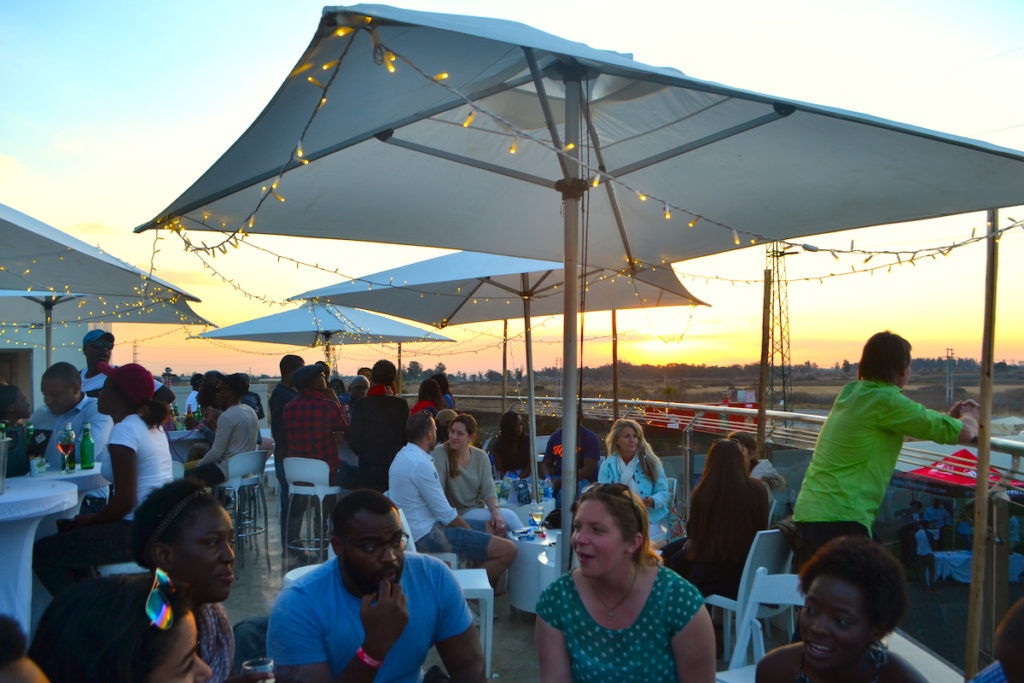 The Queen , Ammara Brown's energetic performance was certainly fabulous! After Ammara's performance , it was time to dance the night away to some beats by the popular Reverb 7 .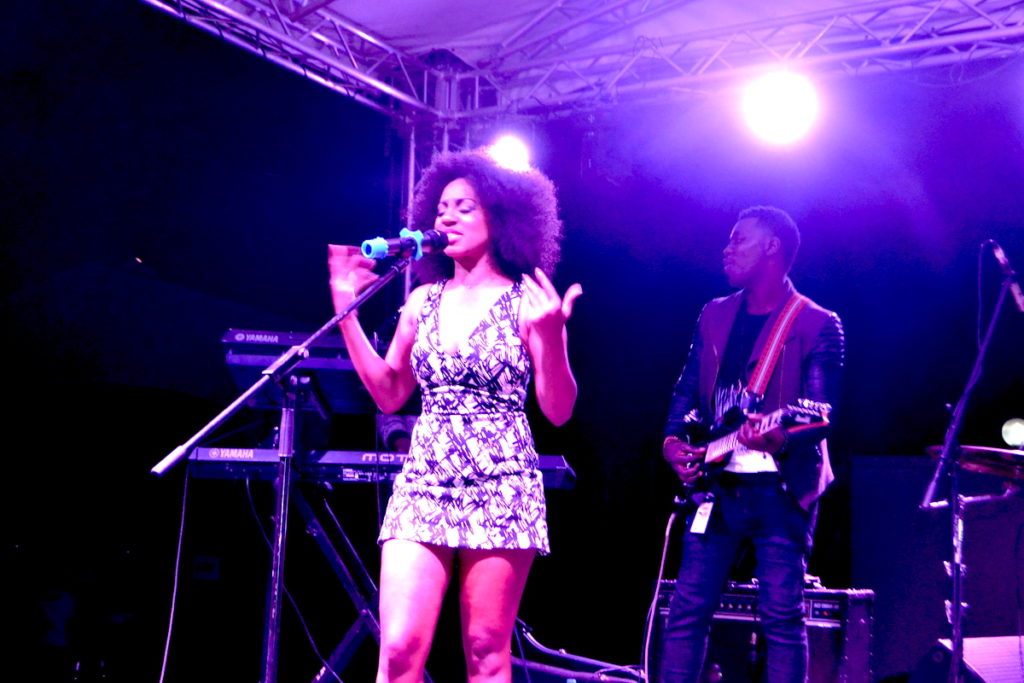 Ammara performs
The day definitely had a wonderful vibe and the warm weather added to the ambiance. The beautiful views and music made up for the shortcomings. I do hope more afternoon / sundowner events are held before the rainy season. With its beautiful views and balcony , The Flame is perfect for an outdoor sun /sunset affair!
Video Highlights