Queen of Hearts events are always known for adding something exciting to the Harare social Calendar from their monthly market to themed evenings. It was that time of year again , for the annual Stanbic Wine, Gin and Beer Festival with the theme " Met Gala" . With the current economic crisis in the country and with so many events taking place on Saturday 7 September , the big question was The Wine fest a success? As your lifestyle connoisseur, this was what I felt about the event in retrospect.
Event Highlight Video
What I Loved !
The setup- Queen of Hearts never disappoints when it comes to their setup , venue design and spacing! From beautiful flower arrangements , a red carpet , cosy bar pop ups and couches . The amazing security and staff means your needs are covered at all times. This is definitely one of the highlights and in my opinion why QOH has done well over the years . With the cold front taking over the weekend,the intimate fires and heaters were well appreciated – keeping guests cosy and warm!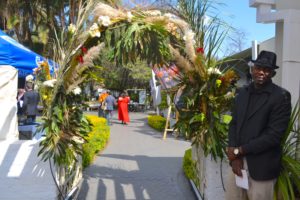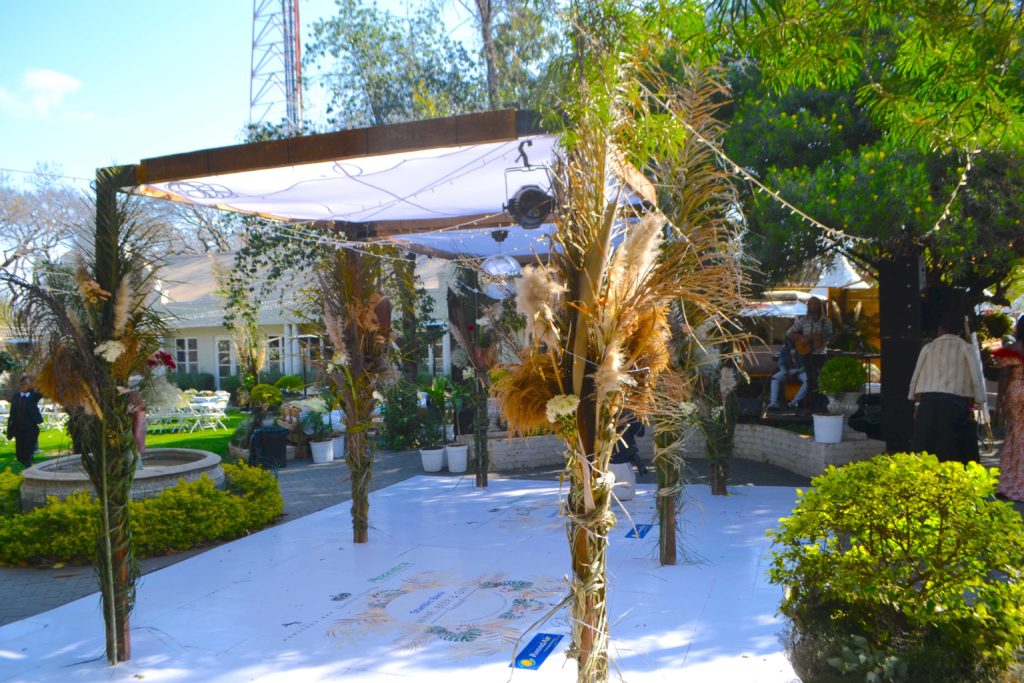 Stanbic Sponsoring Cultural Events- Queen of Hearts was painted blue in Stanbic branding and it is always promising to see the corporate sector lend support to lifestyle events. It was definitely refreshening to see a prestigious bank like Stanbic support an arts and cultural event that is a little out of the box while still driving the drinking responsible message! Job well done Stanbic.
The Wine and even the Gin! –I have always been more of a winey than say gin , it was lovely to have such a selection of the best Cape wine and Gin brands. As an amatuer wine connoisseur there was an impressive showcase for those who appreciate good wine. From white wines to craft beer to gin varieties – there was definitely a lot of sipping taking place. By the 8th stall , I was definitely feeling a taste bud overload and some inner excitement and much to my surprise had to rest a little before continuing the tasting. So for the guest wanting to get a little tipsy as well as appreciate the different liquors – this is definitely the event for you. It was also refreshing networking with the various wine representatives and guests in attendance.
The Food!- The food was scrumptious , from Ravioli to fish sliders, gelato to mousse cake and sushi. There was something for all palettes and after an afternoon of drinking- you definitely need some good food. For me , there was definitely a lot of sipping and snacking! Yummy…
The Fashion – With the theme "Met Gala " , I initially was uncertain given that the Met Gala has their own theme each year. So for us fashionistas, we did debate if the theme was in fact a theme? Nonetheless , women and men rose to the occasion and brought the glamour. It was impressive to see both genders take the theme seriously. Rufaro from Little Paris looked simply majestic in her custom Tapfumanei Munenge and won best dressed in the ladies section . The men also brought it and special nod to Anesu Gwatidzo of Sould Dreams for looking dapper.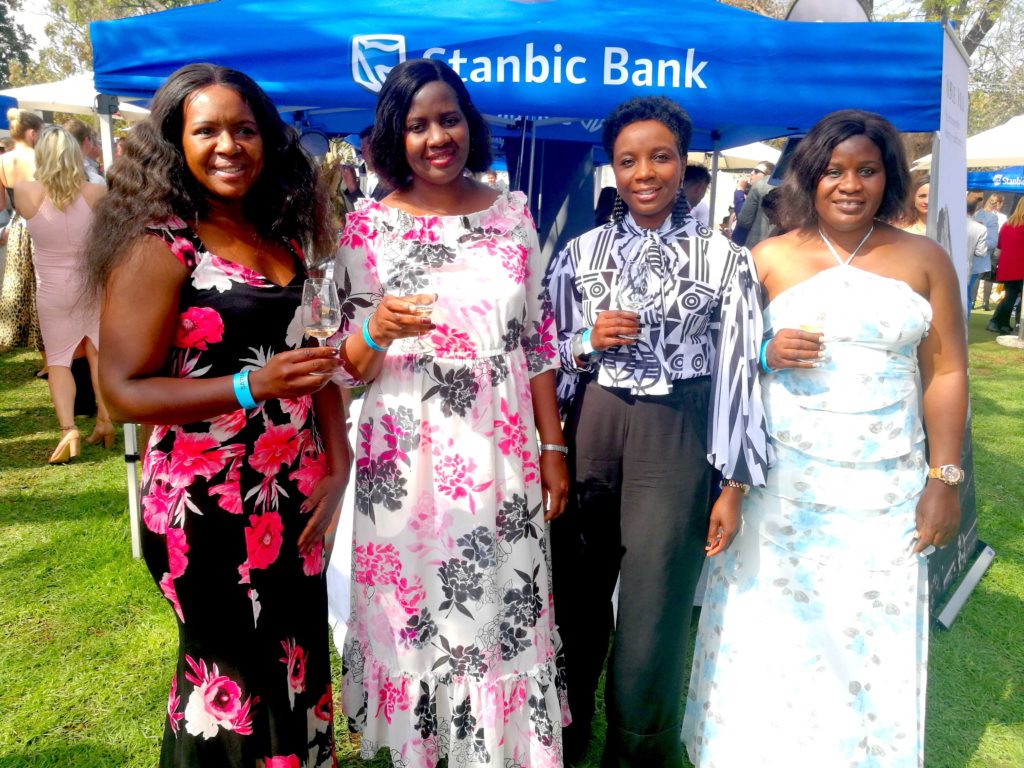 Some Recommendations for 2020
The main performances – Firstly, it was Majozi not Shomadjozi, which I still found people on the night confused and expecting to see Shoma dancing and singing about a huku. For 2020 there is so much room for growth in this department with both local and regional acts from jazz to main stream , the Tamy Moyo's , Lira , Shekinah , Hope Masike to Afrojazz for the mature crowd. While the main highlight is the tastings , there is definitely room to explore different acts.
Pricing, Pricing, Pricing ! – The economy is extremely tight well at least for 95% of the population. Understanding this was a niche event , it was natural the price would be higher and something to save for.  I imagine putting the whole event together is costly especially with the various exhibitors and hosting plus some event hiring. However , 55 US DOLLARS is really quite a bit in this economy and this was reflected in the numbers at this year's edition . The high price tag impacted the number of people attending in comparison to last year where everyone is now watching their spending. If I recall it sold out in 2018? Hopefully in 2020 the economy will improve and the turn out will get back to pre 2019 numbers.
Still no Shisha ? – Except for New Years , no shisha at QOH Is always a little disappointing for a shisha lover like myself. Investing in shisha friendly/proof furniture /tables is always welcome as a suggestion to the usual explanation as to why it is not on offer. I definitely could have done with some hookah to go with my wine.
All in all it was a lovely day and well executed event – one could not expect any less. I  had a fabulous time and look forward to visiting some of the wine estates on my next trip to SA.