Contemporary, beautiful and stimulating are just some of the words to describe the beautifully designed and canteen concept restaurant, Zambezi House. A sunset dinner was a wonderful and unique dining experience that I shared with my friends while in Victoria Falls. Welcomed by the intimate candle lit lanterns, elegant fairy lights and stunning Zimbabwean sunset over the iconic Zambezi river- A SPECTACULAR entrance. Guests enter the exotic wooden crafted doors to a haven of art and design and an unforgettable culinary experience awaits guests at the banks of Zambezi.
Video Highlights
The contemporary space is filled with beautiful art details, portraits, natural elements all fusing to create a unique space with a comfortable and out of the box feel restaurant over looking the famous Zambezi. The pristine location and stylish interior design makes Zambezi House a must for travellers visiting the falls.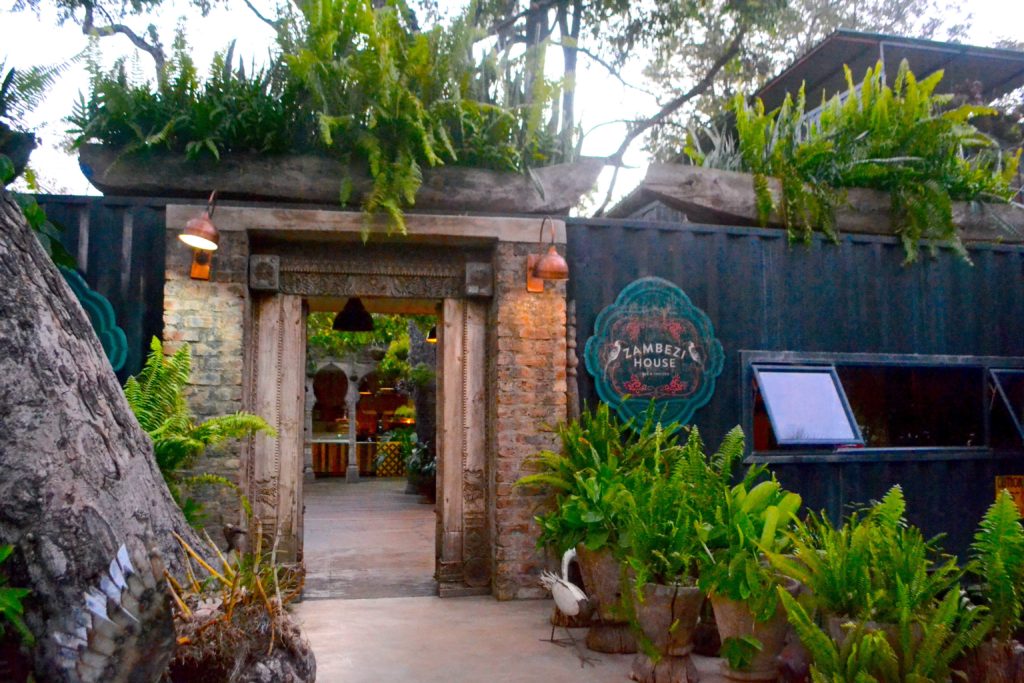 Welcomed by warm staff and our friendly waiter – Tinashe. We were presented with an alluring 3-course menu and my curious palette was excited to try all courses. Bon Appetite!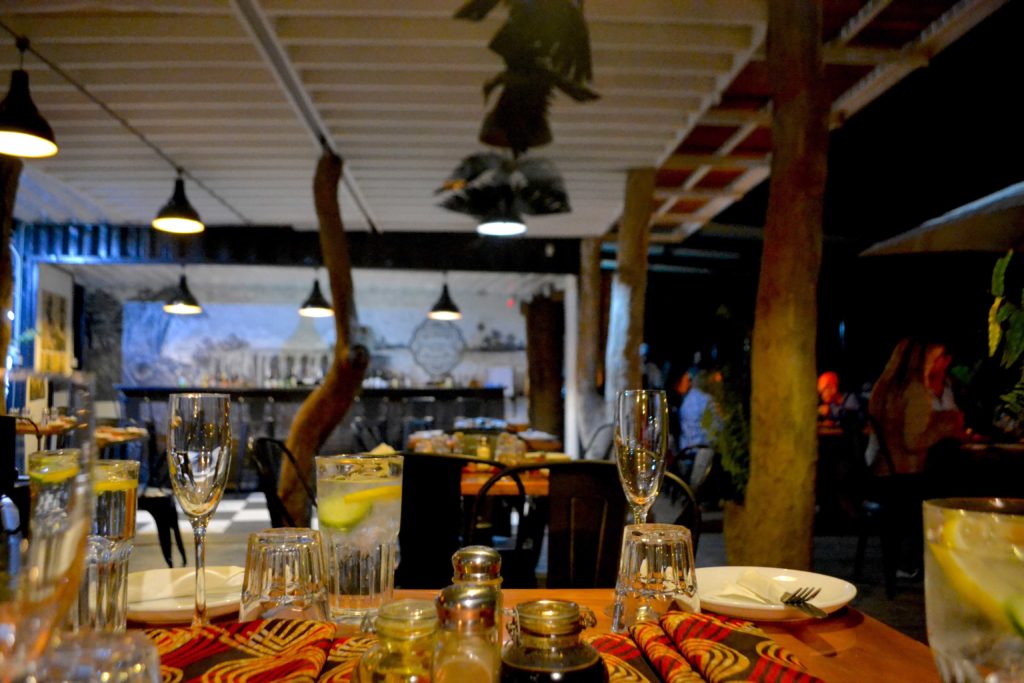 Settings
My starter option consisted of baby squid and calamari with a mango salsa and definitely was the best first choice to tantalize my taste buds. The mango flavor and texture was a surprising twist. I was still sure to taste my friends' starters, which ranged from Beetroot Ravioli to chicken livers! Yummy …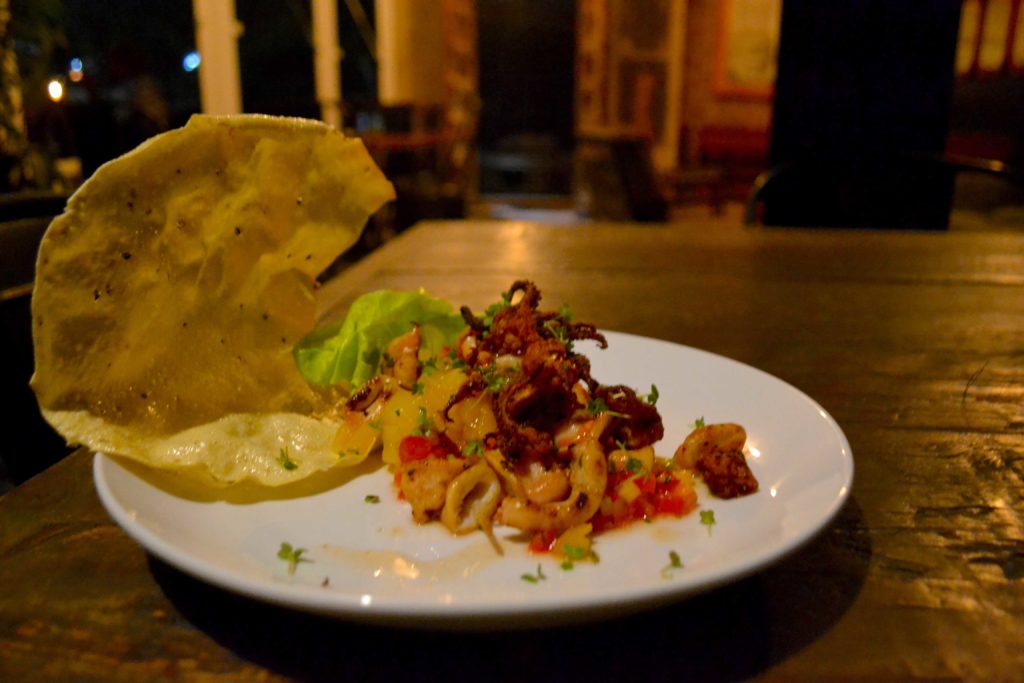 Starters
After a stimulating first course, it was time to indulge in our mains and for me lamb was a natural first choice – as it is one of my favourite meats. The lamb chops were accompanied by a refreshing citrus infused sauce, mint jus and well-prepared vegetables. The lamb chops were divine and just a little less fat would have made this the winning dish personally. I did also appreciate the succulent steak I made sure to steal off my friends plates. The steak was flavoursome, well bastard and beautifully presented. The chicken breast offering was also a popular option for guests and complimented by the butternut. Divine!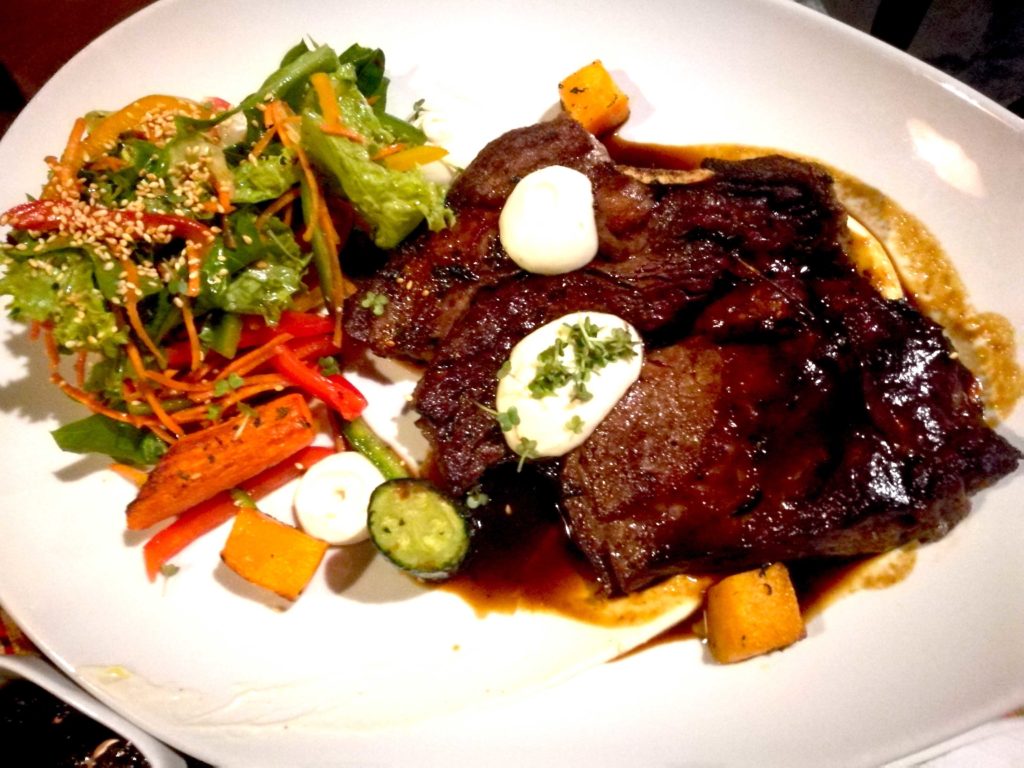 Succulent Lamb chops
Then we proceeded to end the night on a sweet and creative note with dessert. Head Chef, Mike Van Rooyen popped out to our table for some wonderful conversation and welcomed us to Victoria Falls. Mike's creative outlook is evident in his menu and reflects the contemporary African theme. This is especially seen in his desert options and we tried both options. Amarula and baobab ice cream with caramel fudge and Beetroot ice cream with a chocolate brownie. It was a pleasant surprise to see beetroot ice cream on the menu, which made me reminisce about my Beetroot dessert experience in Cape Town at Sevruga. With each dish, the chef's interpretation is ultimately the most exciting part of a culinary experience and Mike's variation was wholesome. For the food lover, Zambezi House offers a unique food experience with new flavours to stimulate your taste buds!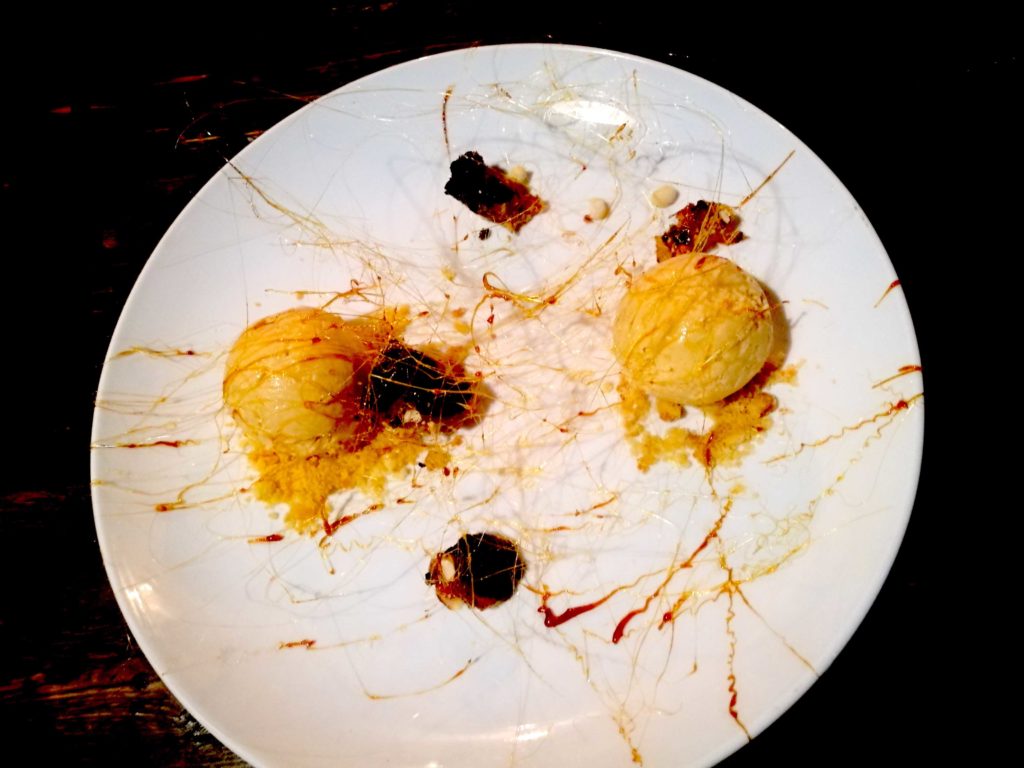 Dessert is served 
The warm and intimate lighting in this creative space makes for a new contemporary dining experience in the falls. It is a must experience for the foodie who appreciates contemporary and out of the box experiences at a stunning location. Thank you to Mike and the team for a memorable dinner on the banks of the Zambezi.
Dinner snippets