New location, same love is all about Kinky Curly Natural Hair Salon's BIG move to Golden stairs. With a new home for natural hair, the relaunch of the trendy natural hair salon was an impressive event with an even more impressive turn out with the first guests arriving at 7am! The event was all about natural hair, the new salon and exciting offerings like the new nail bar section.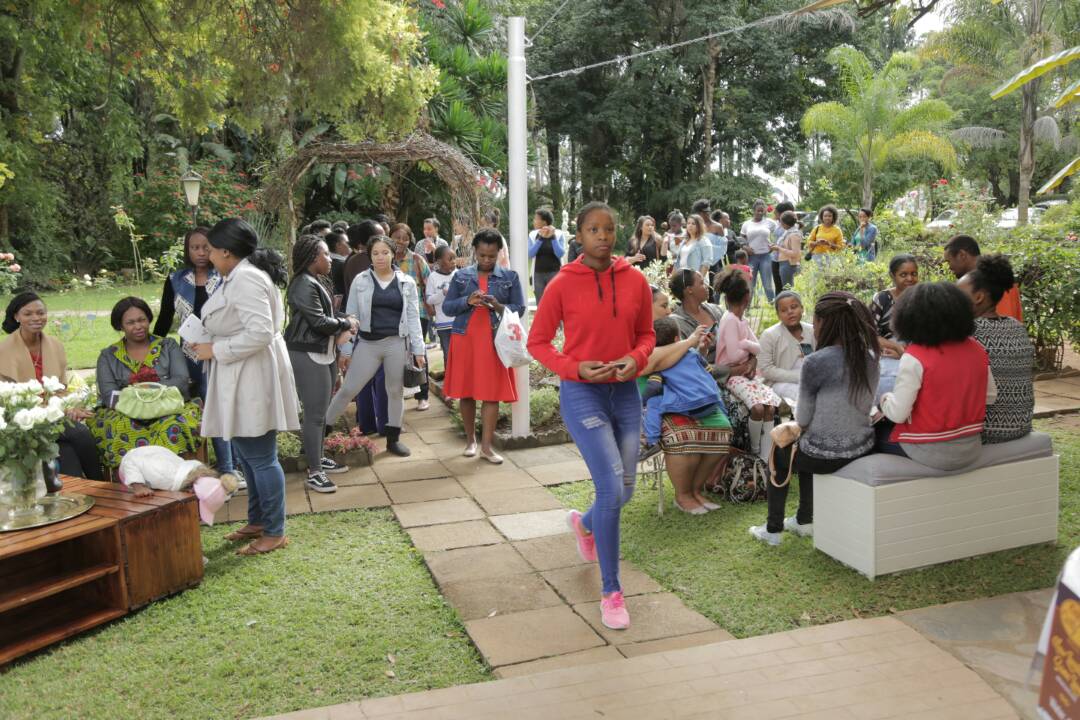 Queues from 7 am ! ( Photography : Zorodzai Chibuwe)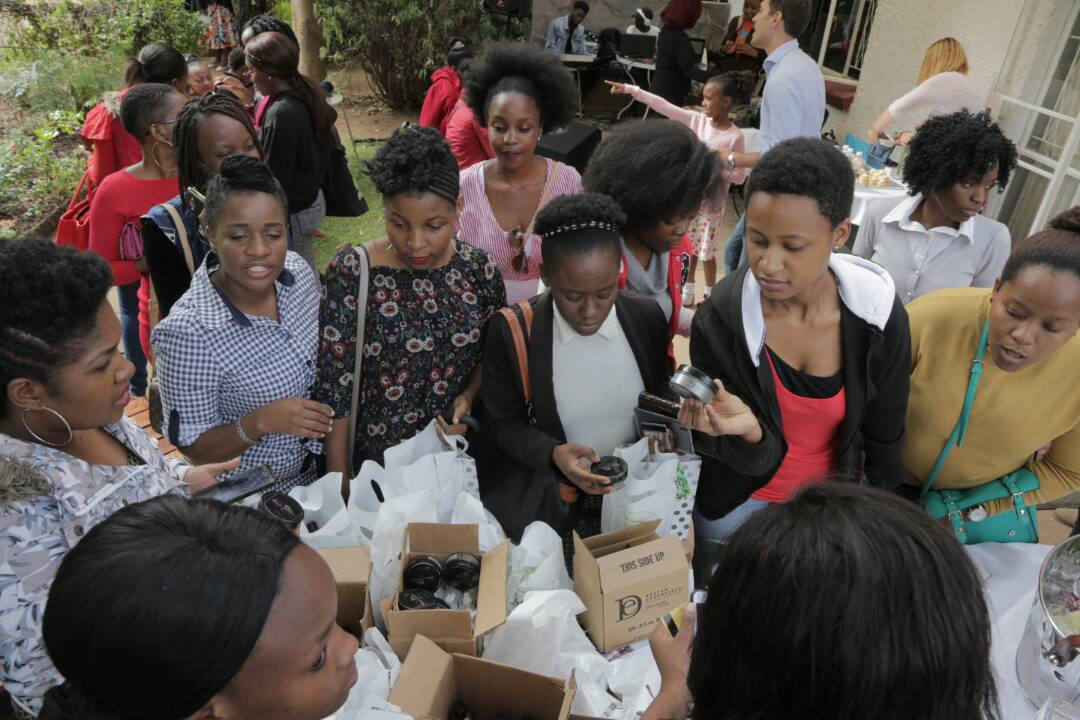 Free gift bags for the early natural birds  (Photography : Zorodzai Chibuwe)
The event was attended but natural hair enthusiasts, local bloggers and songstress Ammara Brown who is known for her lovely natural mane. The relaunch included gift bags for the first 30, natural hair tutorials, food and drinks and some lovely live music. The ambiance was lively and the excitement and interest in natural hair was definitely in the air.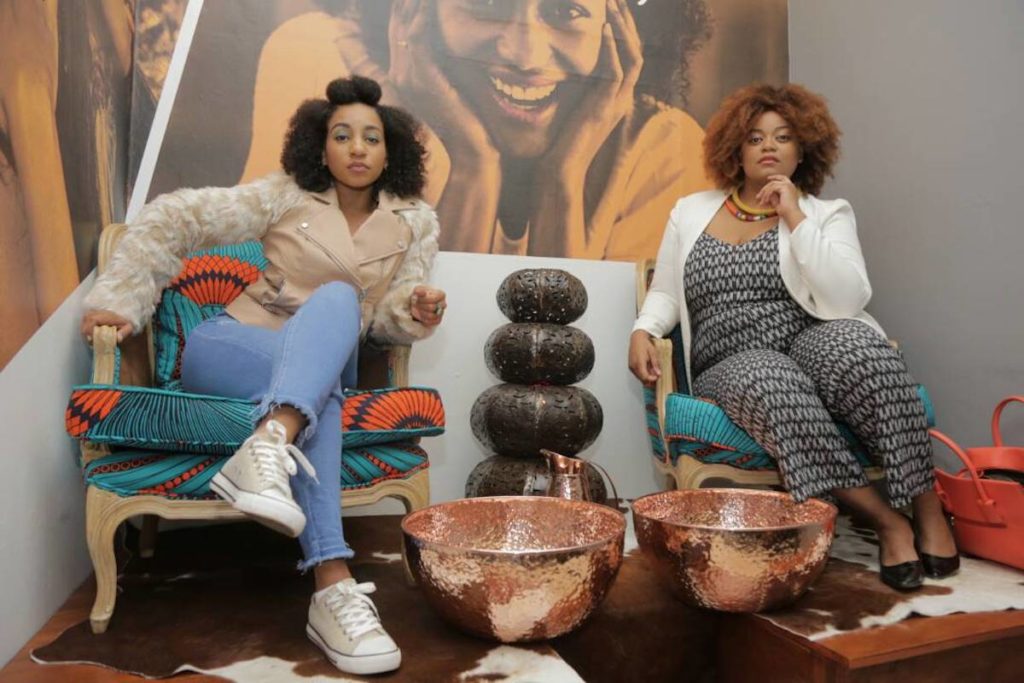 A moment with Ammara  (Photography : Zorodzai Chibuwe)
Over the past few days, I have been sharing exciting awesome gifts and specials in collaboration with Kinky Curly .The natural hair salon offers some fantastic treatments such as the Deep Condition, hot oil and protein treatments. The amazing range of wigs also means that you can purchase an amazing natural hair wig too. For more on the amazing brand visit my previous blog post on my makeover and treatment here.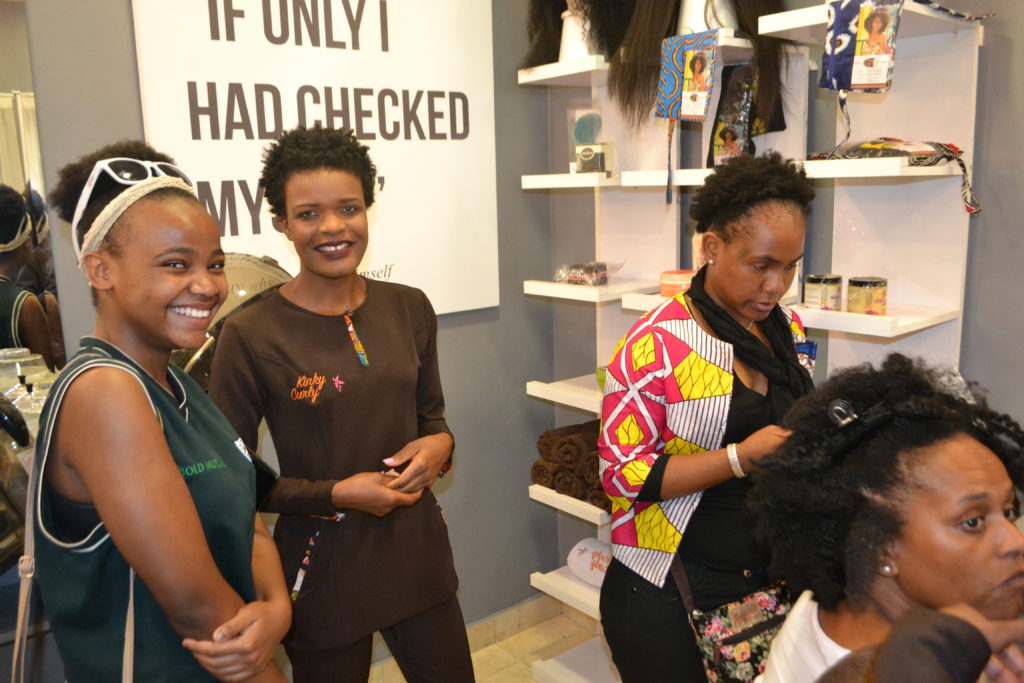 Happy Guests and natural hair tutorials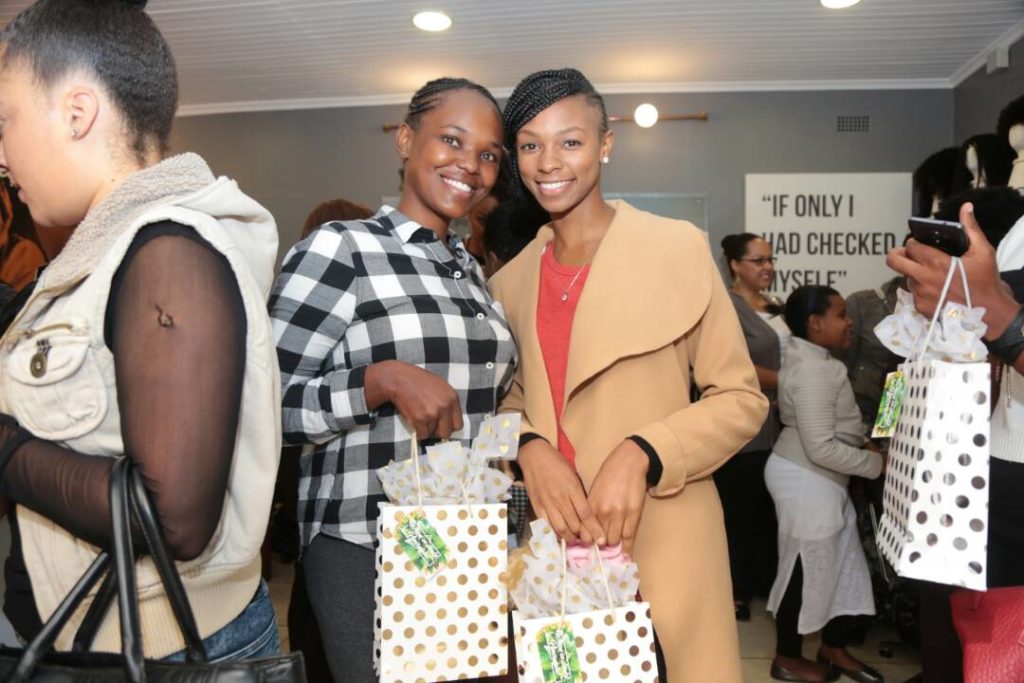 Happy Guests  (Photography : Zorodzai Chibuwe)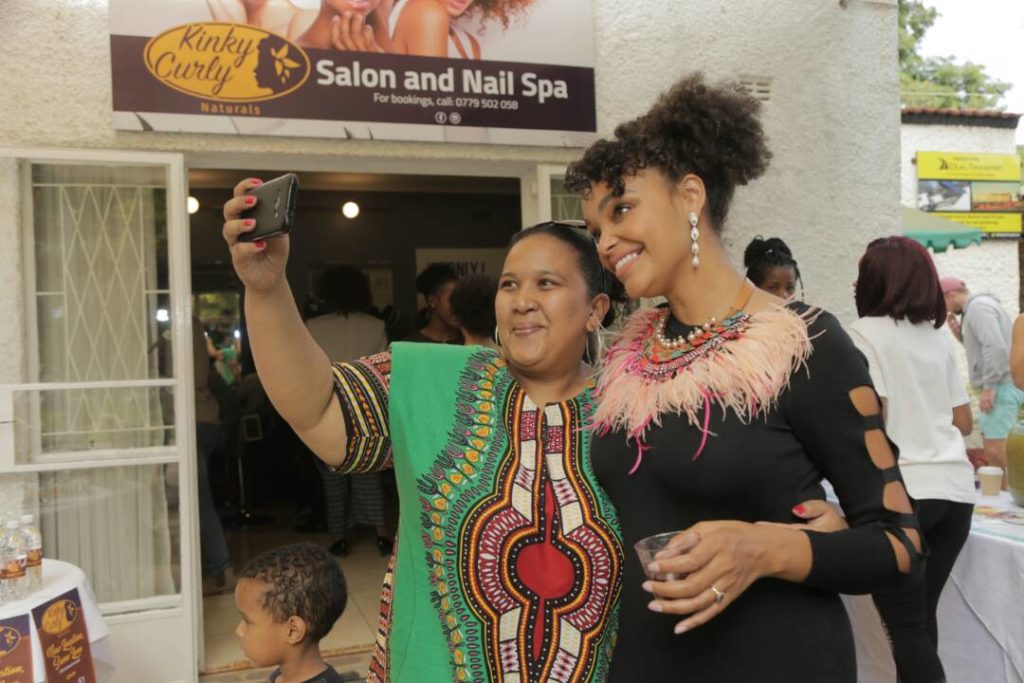 Kinky Curly Natural Hair Salon Owner, Jenny(Photography : Zorodzai Chibuwe)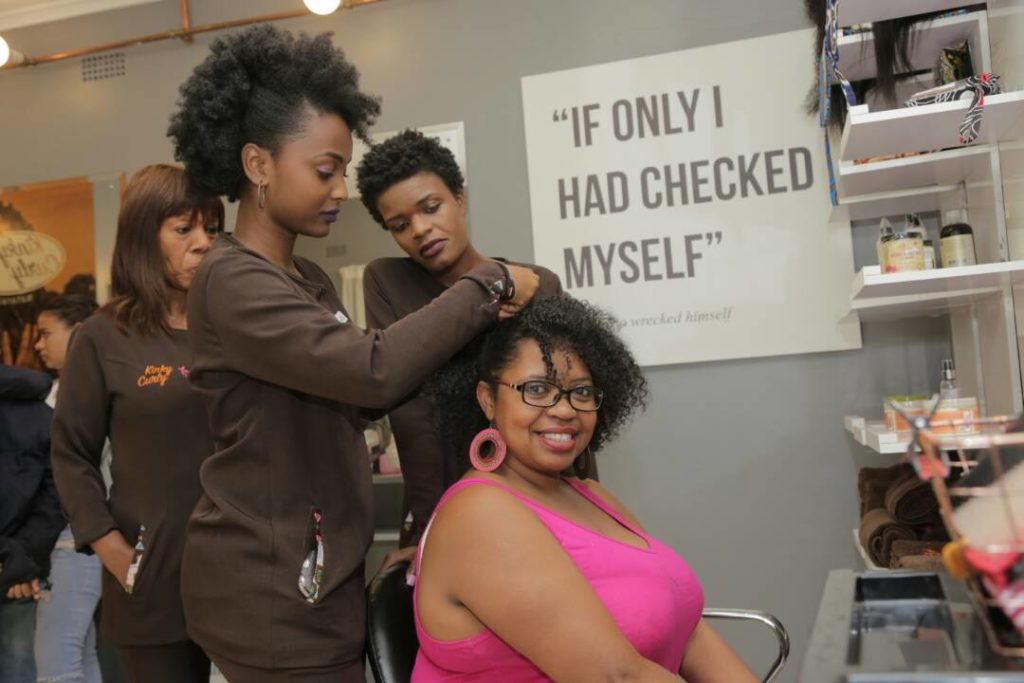 Natural Hair demos and all things hair  (Photography : Zorodzai Chibuwe)
For the next month until 23 June you can enjoy 20 % of all treatments and styling using the code KIWM20, however this doesn't not include faux locs, locs and crotchet locs. Be sure to treat your main and enjoy loving your Afro. Well done to Jenny and team on an amazing relaunch and awesome hair . Looking forward to more natural hair loving.
Video Relaunch Highlights